Shopping Cart
Your Cart is Empty
There was an error with PayPal
Click here to try again
Thank you for your business!
You should be receiving an order confirmation from Paypal shortly.
Exit Shopping Cart
Where Moms and Friends get together to share about kids and life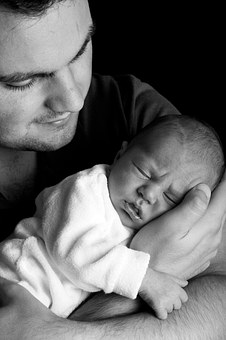 Safety and Easy Access: Home Modification Tips for Disabled Parents 
By Ashley Taylor 
disabledparents.org 
For couples expecting a child, there's always lots of work to be done around the house to get ready for the new arrival. There's childcare equipment to put together, safety precautions to take, and changes to be made to the layout of your home. 
For disabled individuals, getting ready for a child means preparing a home to
meet mobility limitations
and eliminate problems that could make it difficult to provide the level of care a child needs. Disabled parents need to anticipate potential problems with everything from safely bathing a child to middle-of-the-night feedings and diaper changes. 
Setting up your childcare environment 
Being an effective parent and care provider means being prepared physically and anticipating your child's needs. Having ready access to the nursery, or wherever you decide your child will sleep, is crucial. Set everything up so you can reach your child quickly with the least amount of exertion possible. Your child's
crib
should be close by, near enough that you can hear him easily during the night. 
Be sure you have a
reliable baby monitor
(buy a new one rather than taking your chances with a hand-me-down). All baby-care supplies, including diapers, ointment, baby powder, bottles, and formula, should be stored within easy reach so you can get to them from another room (think convenience first). 
Ensure there are enough
safety gates
on hand to prevent the possibility of a crawling baby falling down a flight of stairs. Security gates should always be firmly anchored into the wall and not held in place by springs. If a disability makes it difficult for you to move around quickly, a security gate can provide peace of mind for you and your partner, as well as safety for your little one. Nail down any loose or frayed carpeting and remove throw rugs that could get snagged in wheelchair wheels. To improve room-to-room access, replace your door knobs with levers, which are easy to manipulate, especially when you're in a hurry. Identify any furniture that could easily fall over (such as a footstool or small table) and have it secured to the floor or removed. Cabinets where cleaning supplies and other dangerous chemicals or sharp items are stored should have locks and be well-secured. 
Disabled-adapted child care equipment 
For a disabled parent, picking up a baby or small child repeatedly and moving around can cause a potentially damaging physical strain. Look for small, portable bathtubs designed to help disabled parents and
car seats
that swivel to make buckling and unbuckling a small child easier and less damaging to the back, neck, and arms. Consider getting a crib with a front-opening gate that doesn't require reaching up over the side. Look for other ways to simplify caring for and moving around the house with a small child. Sometimes, being a disabled parent means having to be resourceful and inventive. 
Financial assistance 
If you are on
Social Security Disability Insurance
, you may be eligible for financial assistance if you're providing in-home care for a child through the Supplemental Nutrition Assistance Program. In many cases, a disabled family of three making less than $2,213 a month is
eligible for assistance
. Check the Center on Budget and Policy Priorities
rules
to see if your family is eligible. If not, research the many subsidies and private grant funding available. 
Parenting is a hard job under any circumstances. It's important to plan ahead, recognize what modifications are needed, and arrange your home to make child care as easy and convenient as possible. Always think in terms of safety and quick, easy access. 
Thank you Ashley for reaching out to me to share your wealth of information on home modifications for disabled families raising children.  I am sure it is not always easy and I know that each day brings new learning opportunities as well as struggles, but also I know you find triumphs and I am grateful for you sharing some of them.  My hope is that this article reaches all families as a great resource to help them with their daily routines as well. Thank you for being a part of Moms, Kids and Friends and sharing your ideas about kids and life! 
If you would like to read more inspiring articles by Ashley, please visit her website at:
disabledparents.org
#TAKETIME  #MAKETIME & #SPENDTIME TO #RAISEAMAZINGKIDS 
All of my best, Dyan
/