Shopping Cart
Your Cart is Empty
There was an error with PayPal
Click here to try again
Thank you for your business!
You should be receiving an order confirmation from Paypal shortly.
Exit Shopping Cart
Where Moms and Friends get together to share about kids and life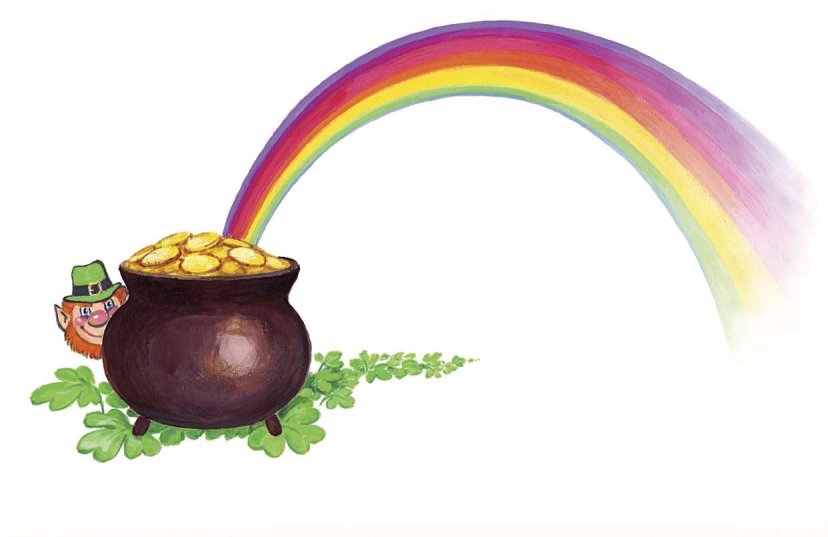 Enjoy creating memories with your child that you both will treasure for years to come!  All of my best, Dyan
We are keeping up with holiday traditions this year.  My daughter decided that she wanted to put out her special rainbow craft she made in preschool and every night we need to put out a gold coin for the #Leprechaun,  make a wish and leave it for the #Leprechaun to eat.....she said we did that last year,  I don't remember making St Patricks Day so involved, but she has insisted upon it.  
So, that is what we have done every night before she goes to bed, we take a gold coin and set it next to her special rainbow, she closes her eyes and makes a wish.  Really and truly a precious moment to experience!!  
Yes, it is a lot of work to remember to open the coin at night (or morning) if I forget the night before, and dispose of the candy, but it is worth it. She loves the idea of putting out a coin and making a wish and hoping for that #Leprechaunmagic!  
This one might not be for you, but I can't help playing a long.  For many reasons,...she believes in the magic, it is exciting for her to do every night and it is something she looks forward to every evening.  But, the most important reason of all for me, is I know these moments of believing in the fairy tales of life (Santa, the tooth fairy and the Easter bunny) will soon be coming to pass.  So yes, I will go along with her and cherish each and every second of  these childhood beliefs.  I will believe in the magic and relish in her belief  in the magic of the #Leprechaun.   May your days be filled with the simple pleasures of life seen through the eyes of your child.  May the magic of the #Leprechaun fill your home with joy.  All of my best, Dyan
#maketime & #taketime
to

#raiseamazingkids
#tak
Here's a repost that I always enjoy reading as it brings me back to that day in preschool....bittersweet memories.
Today, as I re-read this post,  it made me laugh out loud several times as I revisited my memories of the past St. Patty's days shared with my kid and how it has evolved over the years.  
My wish for you is that you too can make #specialmemories for you and your kid (s), memories that make you smile, laugh, bring tears to your eyes, joy to your heart and most importantly, memories that will last a lifetime!
 As we make our way towards March 17th, I thought I would share...oh, and by the way, my daughter has come up with another version of how we celebrate the first 17 days of March ....may the luck of the Irish be with you today and always!
Having a child makes every holiday different then with no kids at all.  My first St. Patty's day with my daughter that was different was when she was in her two year old preschool class.  I will never forget picking her up from school and seeing her with her construction paper #leprechaun hat and pot of gold.  It was so cute! It made me realize, all holidays, even minor ones, would never be the same.  
The next year St. Patty's day came and  new exciting tales came with it.  Her preschool teacher was Irish and had many fun ideas for the kids.  Toilets turning green, #Leprechaun foot prints around the school, gold chocolate coins left for you by the #Leprechaun and gold rocks.  I had my work cut out for me, because I had no idea of any of these St. Patty's Day traditions.  I was in a scramble last year to make these traditions come true for my daughter.  I remember talking to my sister about them and she was like 'that's a lot of pressure the teacher put on you to make these things come true'.  While it was true, I was intent on making my daughter happy and seeing her face light up in these new St. Patty's day traditions.  I had much to do...green food coloring, gold chocolate coins, gold rocks, this should be easy....wrong!  I had to go to 4 stores to find the candy and rocks.  The food coloring was easy (even though I was unsure if it would stain my toilet bowl green).  In the end I did not find any gold coins, but I made do with gold jelly beans and found big chocolate gold rocks.  During the process I was a bit stressed out in search for the perfect St. Patty's day memories.  In the end I was thrilled to watch my daughters excitement when she woke up the next day to find the green toilet, trail of gold coins and a perfect pouch of gold jelly beans. She was thrilled and it is a memory that will last forever.  
I vowed to myself after that day, I would be prepared next St. Patty days, well here we are and I am not.  She came home from school on Wednesday and told me she saw the #Leprechaun foot steps at school, the toilet was green and she thought she would be getting gold coins today at school from the #Leprechaun. She then took it a step further and has been leaving small trinkets of candy and pennies out for him a couple of times a day....are we taking it to far?  Maybe, but the fun, excitement and joy it brings her is well worth it.  
So here we go again,  green food coloring, gold coins and gold rocks....less than two weeks to go, more time than last year...wish me luck!  May the luck of the #Leprechaun be with you this St. Patty's day!  All my best,  Dyan
#makethetime and #takethetime
to
#raiseamazingkids

/