Shopping Cart
Your Cart is Empty
There was an error with PayPal
Click here to try again
Thank you for your business!
You should be receiving an order confirmation from Paypal shortly.
Exit Shopping Cart
Where Moms and Friends get together to share about kids and life

MOMS, KIDS AND FRIENDS – "Todays Funny, Cutie Quote" A funny story, cute quote, funny idea, laugh out loud, smile moment. Today I am #grateful for my daughter
This morning I went into my office to organize and pick-up. As I started shuffling through papers, organizing mail, bills and such I came across this cute #lovenote for my daughter.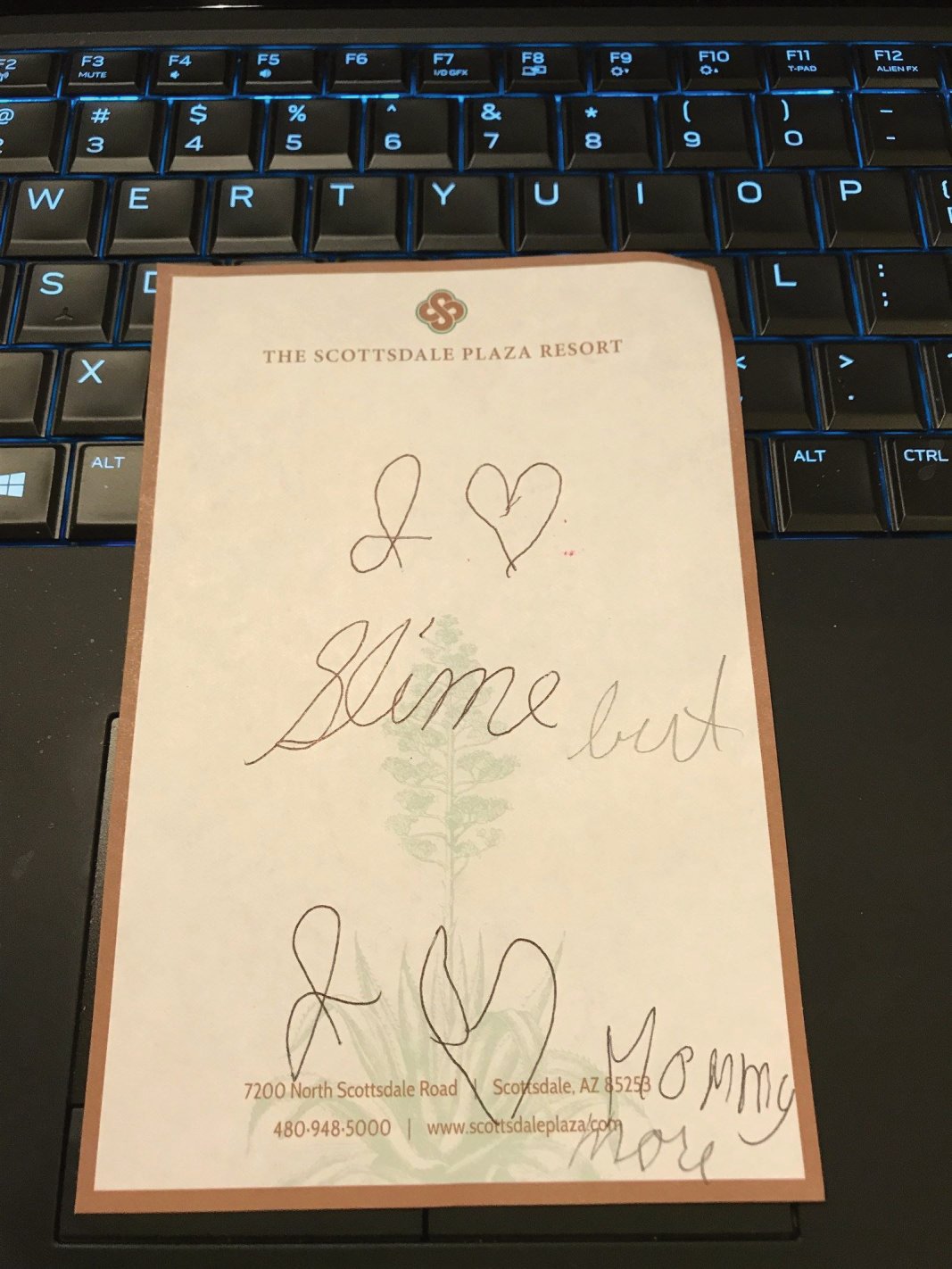 She does this from time to time, she leaves me little #lovenotes. #Iloveit when she does it because it makes my day! It seems that I always have a pile of something to go through my office and when I am in there working and come across one of these notes, I smile….and sometimes, I even take the note and stick it in the bottom of the pile so I see it again when I am finished with my task. I know it sounds crazy! But it makes my day and makes the tedious task so much more worth it!




When I came across this #lovenote my daughter left me. I thought it was so cute and I laughed out loud, So I wanted to share it!

Slime may be all the rage right now, but I am happy to know that mommy (at least in her world) still comes first!

I have to believe that in showing my daughter how much I love her with #hugs and words and spending #qualitytime with her and #MakingTheTime & #TakingTheTime to spend #qualitytime with her, has made a huge difference in her life and mine!




I hope you enjoy today's #cutiequote

And I hope you#MakeTheTime & #TakeTheTime

to

#raiseamazingkids

All of my best, Dyan





0

/