Shopping Cart
Your Cart is Empty
There was an error with PayPal
Click here to try again
Thank you for your business!
You should be receiving an order confirmation from Paypal shortly.
Exit Shopping Cart
Where Moms and Friends get together to share about kids and life

MOMS, KIDS AND FRIENDS – "Todays Funny, Cutie Quote" A funny story, cute quote, funny idea, laugh out loud, smile moment. Today I am #grateful for my daughter
This morning I went into my office to organize and pick-up. As I started shuffling through papers, organizing mail, bills and such I came across this cute #lovenote for my daughter.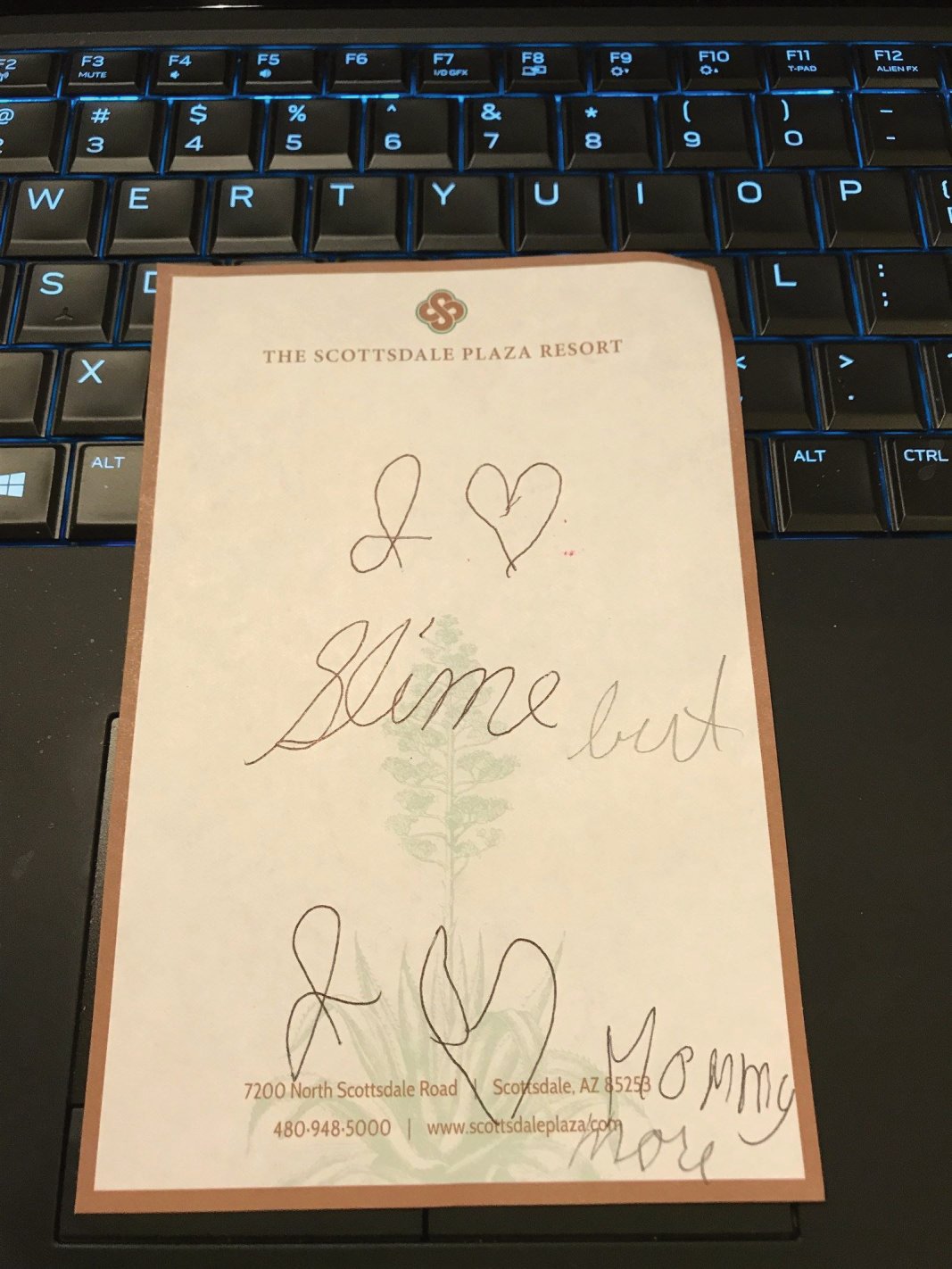 She does this from time to time, she leaves me little #lovenotes. #Iloveit when she does it because it makes my day! It seems that I always have a pile of something to go through my office and when I am in there working and come across one of these notes, I smile….and sometimes, I even take the note and stick it in the bottom of the pile so I see it again when I am finished with my task. I know it sounds crazy! But it makes my day and makes the tedious task so much more worth it!
When I came across this #lovenote my daughter left me. I thought it was so cute and I laughed out loud, So I wanted to share it!
Slime may be all the rage right now, but I am happy to know that mommy (at least in her world) still comes first!
I have to believe that in showing my daughter how much I love her with #hugs and words and spending #qualitytime with her and #MakingTheTime & #TakingTheTime to spend #qualitytime with her, has made a huge difference in her life and mine!
I hope you enjoy today's #cutiequote
And I hope you#MakeTheTime & #TakeTheTime
to
#raiseamazingkids
All of my best, Dyan

We had our annual #happyhalloween party this weekend! As usual we were pressed for time but worked hard to make it happen! Incase you decide to throw a last minute party for your kids we wanted to share a few ideas.
My daughters food choices were a cute addition!
Cheese, olive and chive flour tortillas decorated as pumpkins.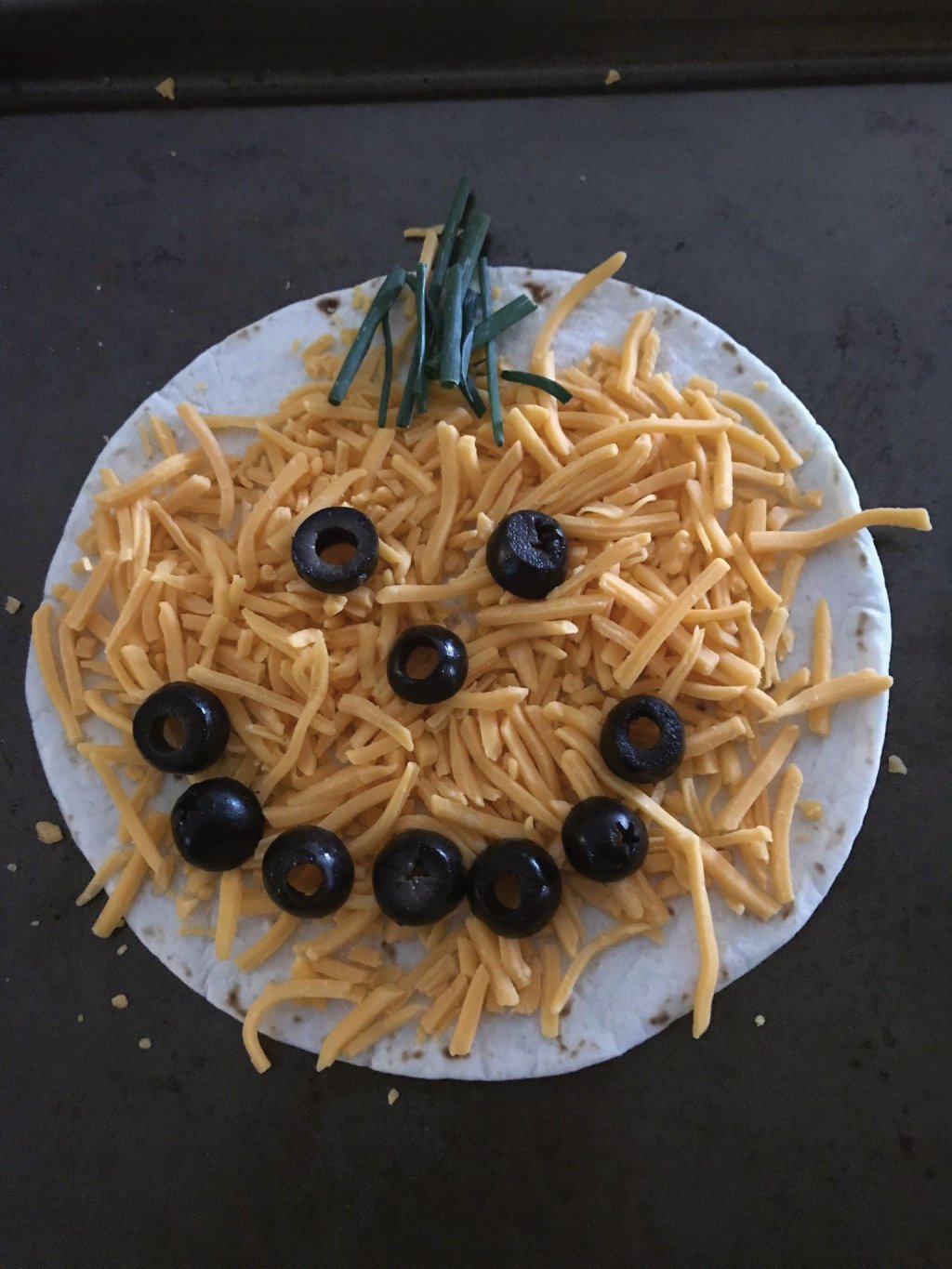 Cutie oranges peeled and decorated with celery leaves to look like pumpkins.
We used purple organic grapes on skewers to give our serving platter a finished look.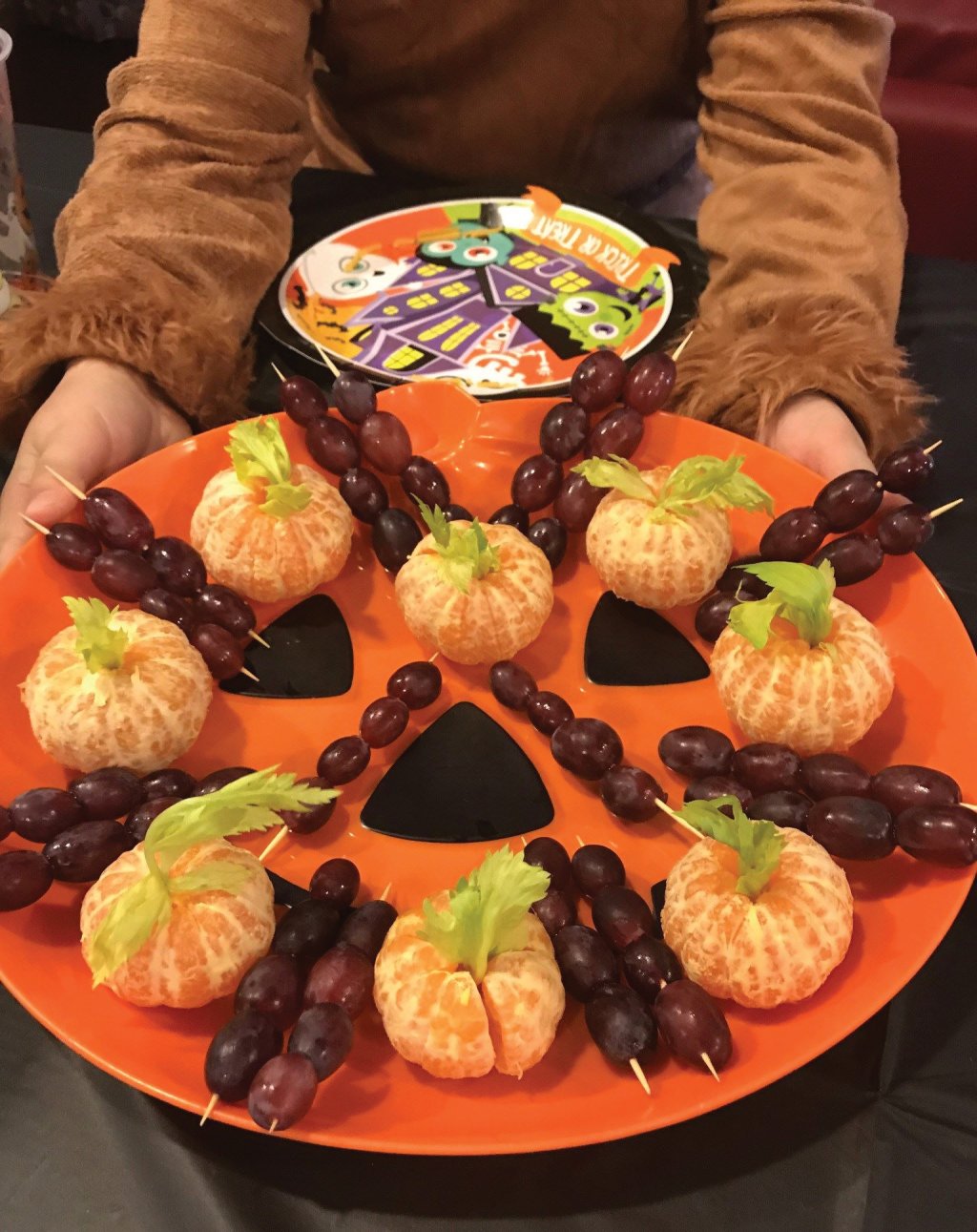 The left over celery we washed and cut and added almond butter and decorated with dried cranberries.  I found a better finished version of this on-line

Unfortunately, I did not have all the ingredients, but if you do I would suggest these instead.
We made witches brooms with cheese sticks Snyders GF pretzels wrapped with the chives.  There are many varieties of these on-line we used chives already cut and ready to go much easier and faster prep time.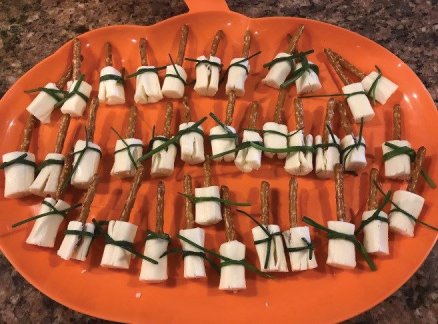 And of course our magic potion station!  The kids always love this!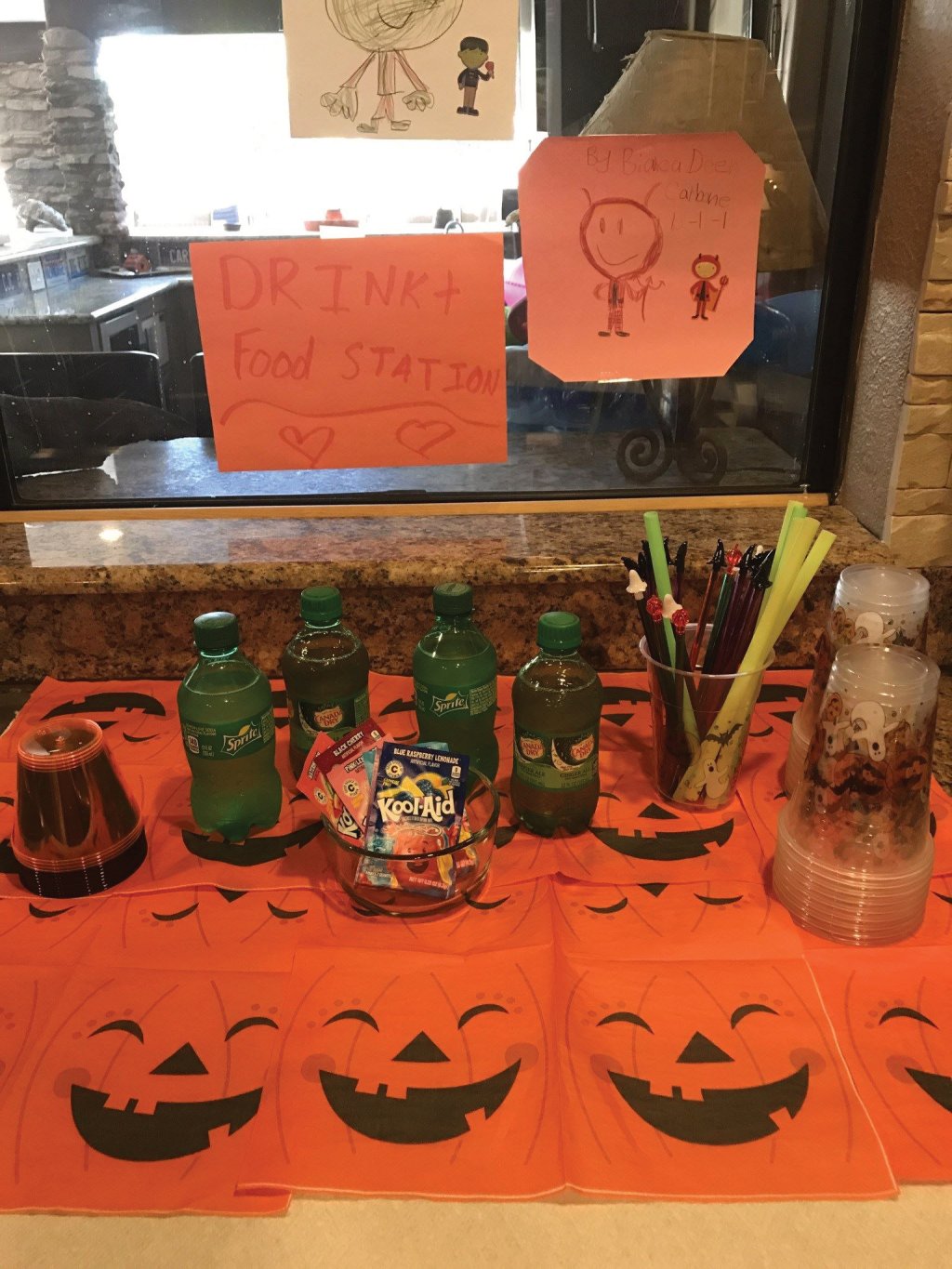 We made rice krispie treats, instead of cutting them or shaping them into pumpkins, we made a silly pumpkin graveyard batch...definitely a time saver!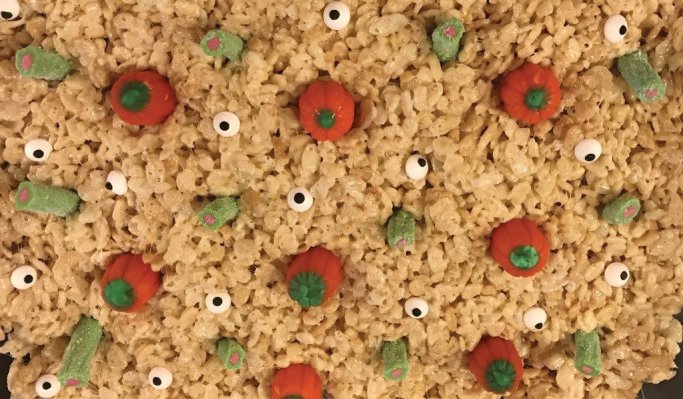 This years activities included decorating pumpkins, making slime and Halloween #Mad Libs. 
Your local grocery should have small pumpkins for less than $1....and the kids love to decorate these.  We typically use stickers/pens/stamps or paint.  Whatever we have on hand.  Another way to save money on your party!
We love slime!! 
I found these containers at the dollar store so the kids could mix and take the container home.  No mess for me and the container is perfect for the slime so it doesn't dry out!  We always give a party favor to our guests.  These gifts were around $3.  Not bad for a pumpkin and slime!!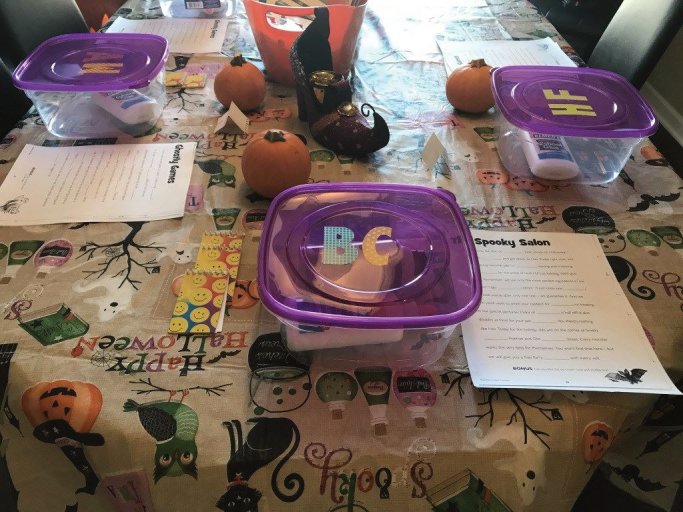 We love Highlights in our family.  The book we used for our mad libs is a wonderful book of Halloween Mad Libs from Highlights.  My daughter picked two out she wanted to do with her friends.  I made copies for the girls.  When they finished filling them in they each stood up and read to each other.  One thing I always do at our parties is include something educational.  This activity made the girls think and they also practiced reading and speaking in front of others.  Of course they don't realize this...because they are having fun too!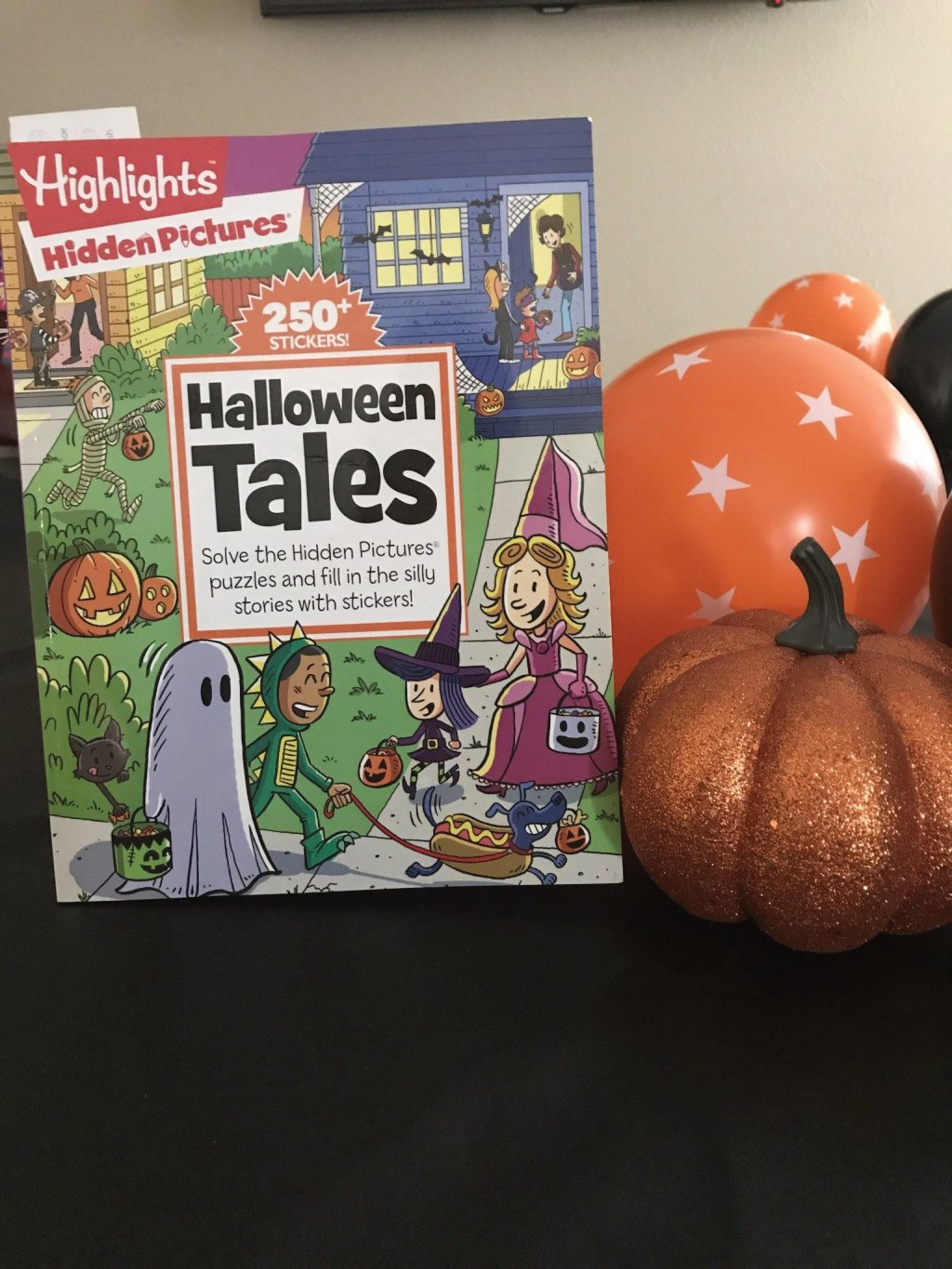 At the end of the day I received the best compliment ever!  One of the girls said to me that we throw the best parties ever!  #ilove it  It made our day!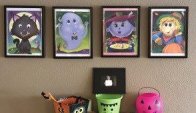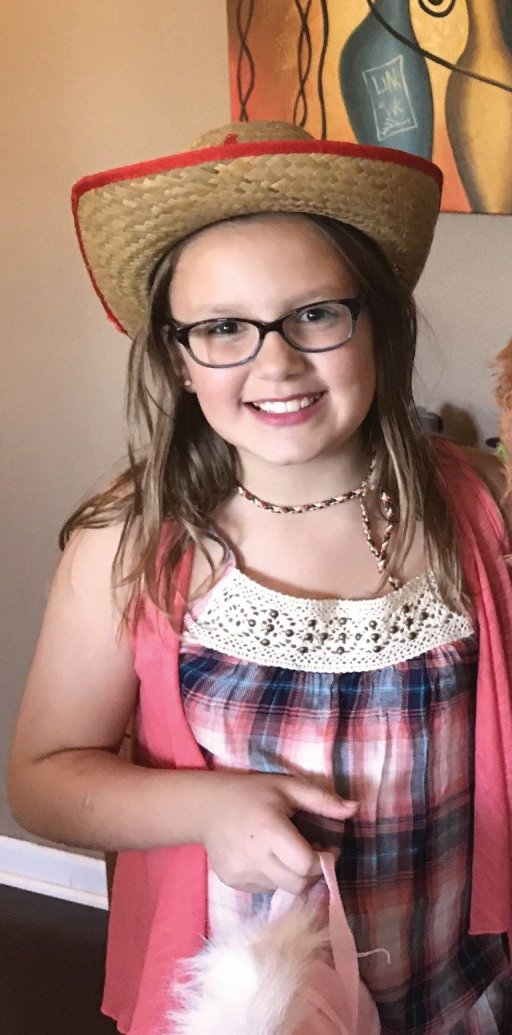 #Maketime & #Taketime to spend #qualitytime with your kids this #Halloween.  Whether you go all out or do a couple simple things.  It is this time, any time, that we spend with our kids, that makes a difference in their lives and yours and helps you to raise  #amazingkids 
#savorthemoment
All of my best!
Dyan
This is a repost from a past #Halloween.  I just loved doing this so much I had to repost!!  It is wonderful to look back and see our #HappyHalloween families (ghosts, monsters and pumpkins) come together for a super cute, inexpensive and fun #DIY #Halloween decoration.  Store bought is easy because you just put it up and your done.  But making these #funeasyinexpensivekidcrafts brings memories that last a lifetime!!   Also bringing a sense of accomplishment to your child and a real feel of holiday traditions that you can create together.   I hope you enjoy making them as much as my daughter and I did.   All of my best, Dyan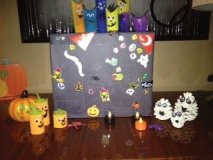 Even if your kids are too young to go to a Haunted House you can still create one at home and it doesn't have to be scary either.  My daughter is getting older and is starting to understand all about #Halloween and loved doing all the #Halloweencrafts We finished up our craft week with a Haunted House that goes with all of our other Happy ghouls.  We then displayed it on a table and it really turned out to be a super cute #Halloween decoration/centerpiece for our buffet table.  This craft is fun, easy and inexpensive my motto! 
#Whatwelearned -  Measuring and cutting. How messy glue can really be. Being creative is total #kidfun
#WhatIlearned - My daughter can draw her very own haunted house and didn't need my help!!! She also spelled Boo on her own and is getting quite good at drawing ghosts all by herself. A happy moment for both of us.
All you need:  Small to Large size box (we used a medium one), several pieces of black construction paper, scissors, glue, white marker or crayon, miscellaneous Halloween stickers (foam or regular or both) and some small tea lights for the walkway.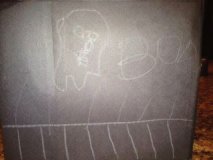 How to:
Fit black paper by cutting to size and glue around the box.
Take your white crayon and (depending on how old your child is) let them draw their own version of a haunted house, add windows, doors, a fence, trees, what ever inspires you or your child.
Add tea lights for a special touch.
Your done!
#inspireyourchild  raise #amazingkids

This week kicks off #teacherappreciation week.  Yea for our teachers!!!!  It is so important to #apppreciate  our teachers, after all, they spend more time with our children each day than we do  (unless you home school...but that's a topic for another day)!!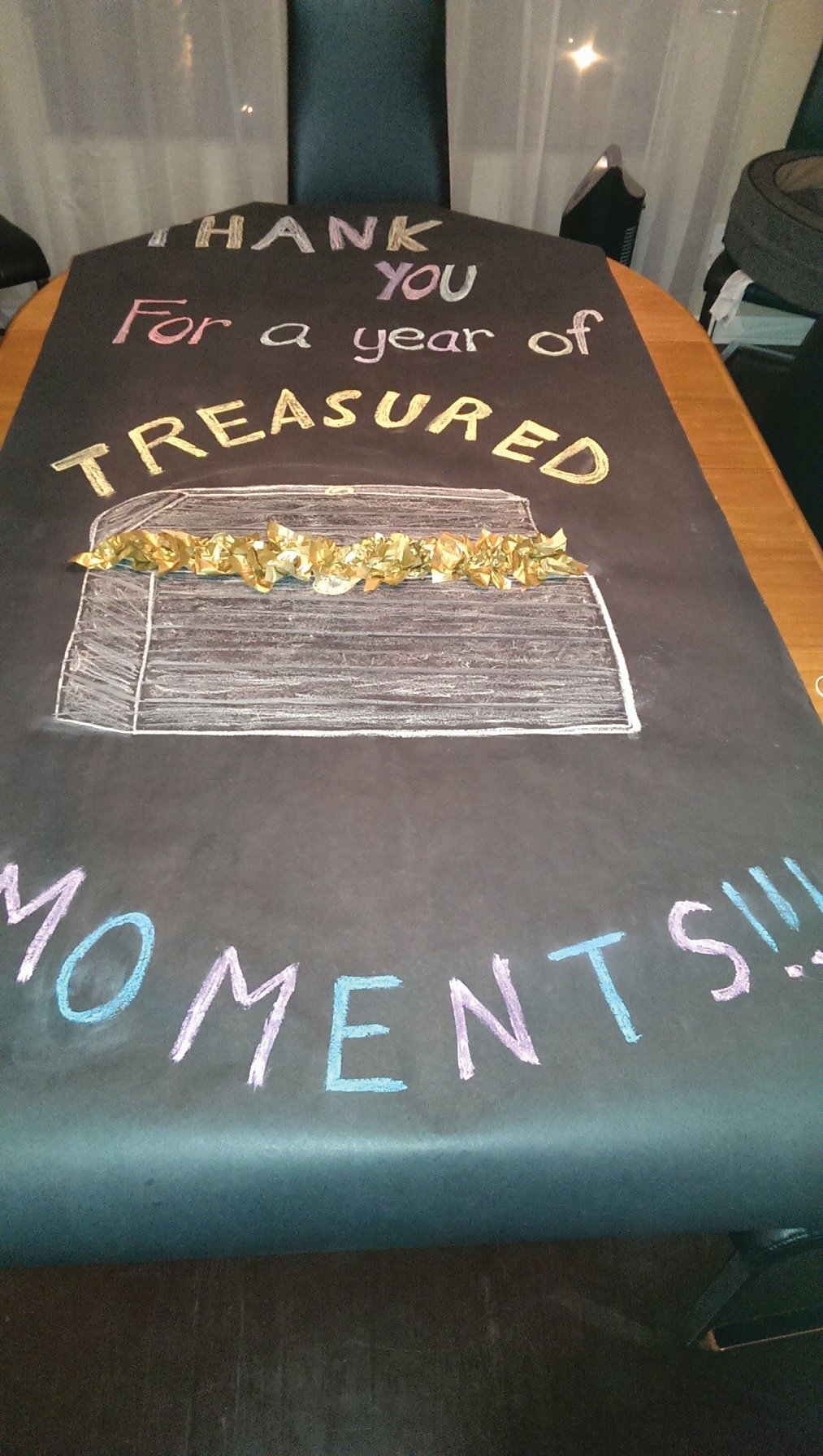 I was in charge of door decorating this year so this is what we did.  My daughter helped me which was a great thing!  She wanted to write each word and even design the treasure chest (we added gold tissue paper to look like coins-really cute)! 
As she gets older, I have to remind myself that she is growing into her own person, with her own opinions and ideas.  This can be tough some times as a mom who thinks her ideas are the best!  HAHAHA... but seriously, we all need to let our kids grow and to let them show their own style because kids have great ideas too!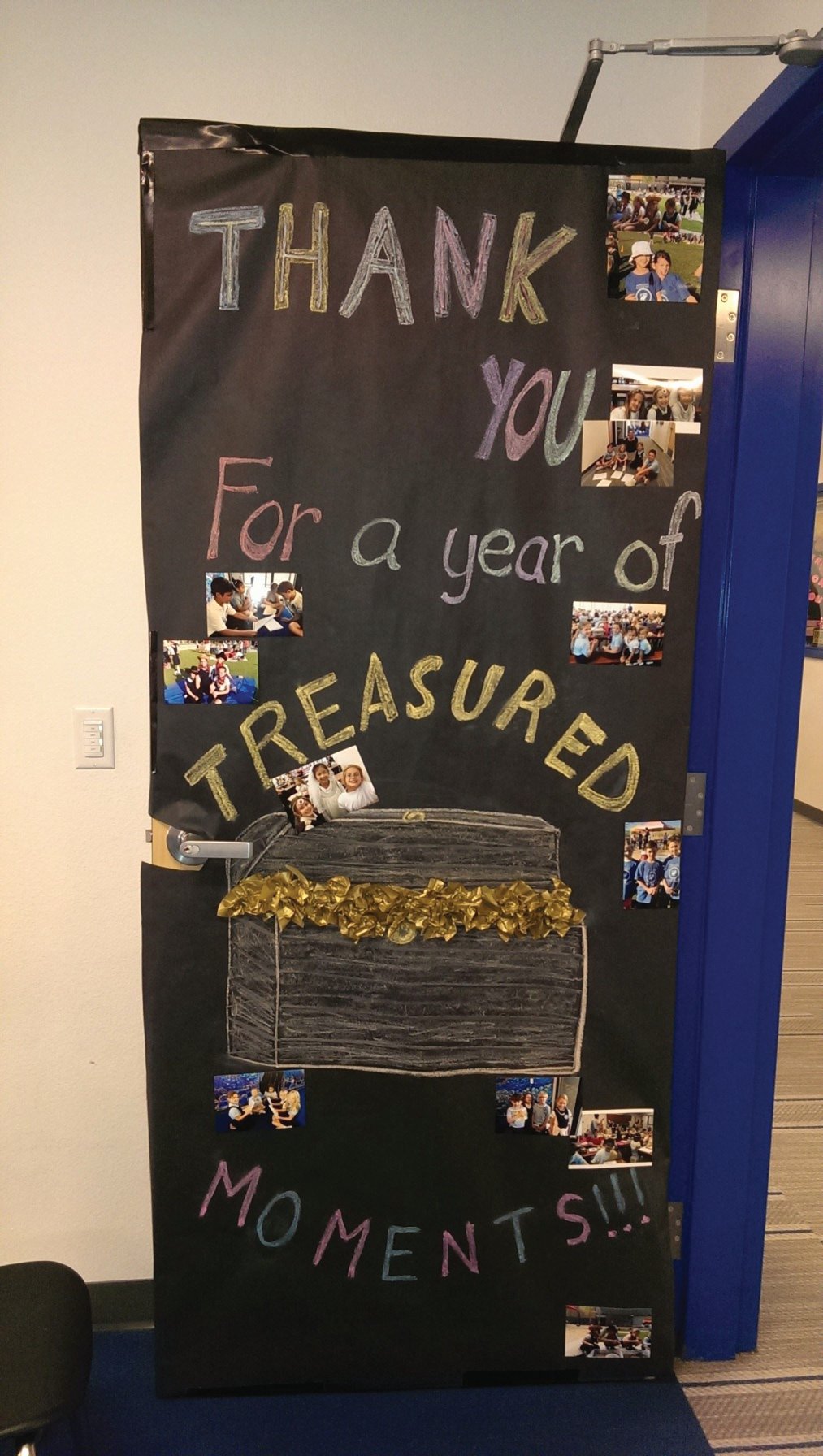 After, we decorated the chalk paper, we took to school to hang and we added pictures of the kids from the year.  We used Gorilla brand tape - to make sure it stuck to the door!  The name speaks for itself and I would highly recommend!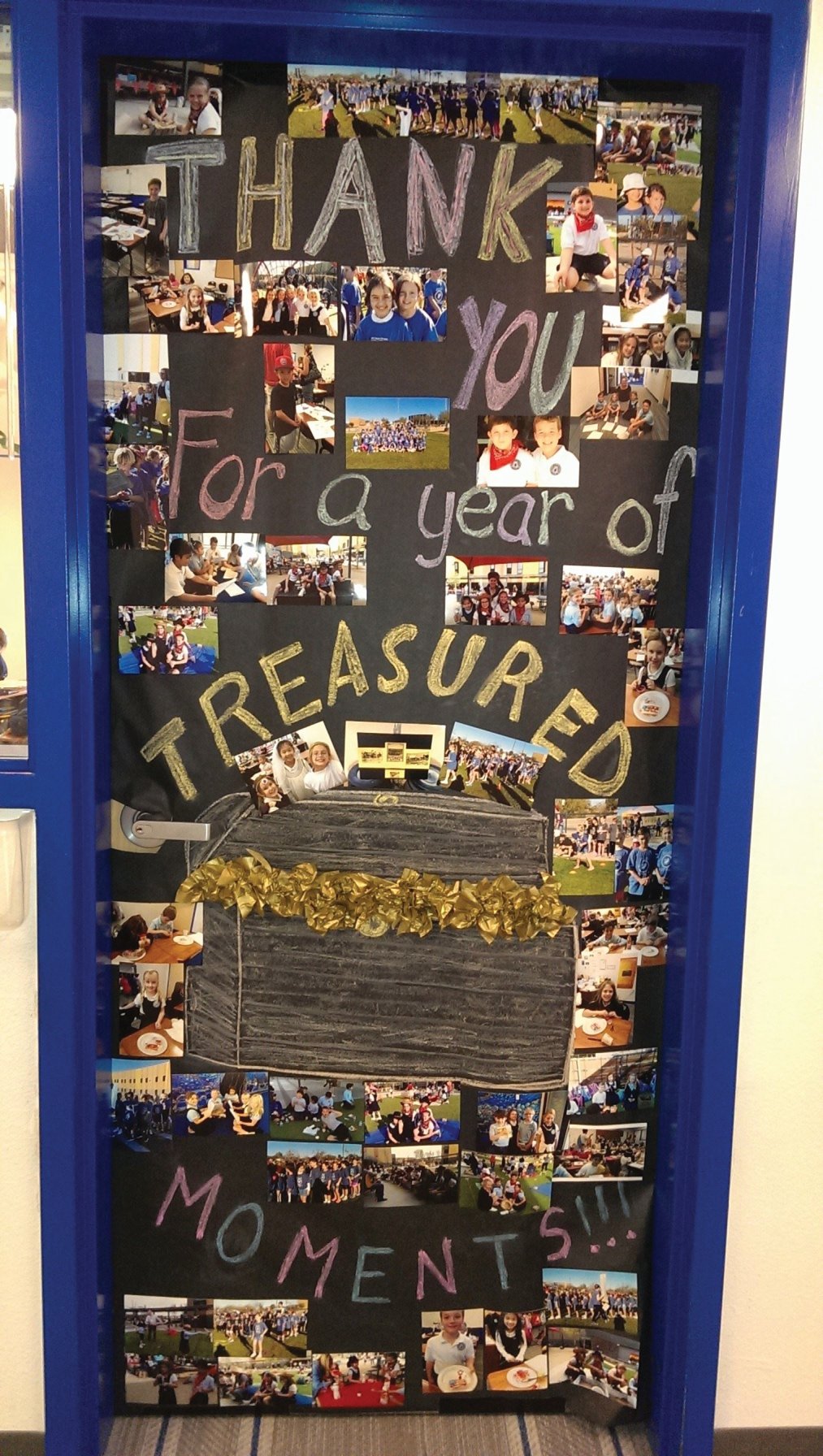 Today and everyday, make the time and take the time to #THANKOURTEACHERS!  




Make them feel worthy and appreciated!!!  Let  them know just how much you and your child #appreciates them.




Hope you have a great week and you have the chance to make your #teachers feel special.




All of my best,  Dyan

0

/