Shopping Cart
Your Cart is Empty
There was an error with PayPal
Click here to try again
Thank you for your business!
You should be receiving an order confirmation from Paypal shortly.
Exit Shopping Cart
Where Moms and Friends get together to share about kids and life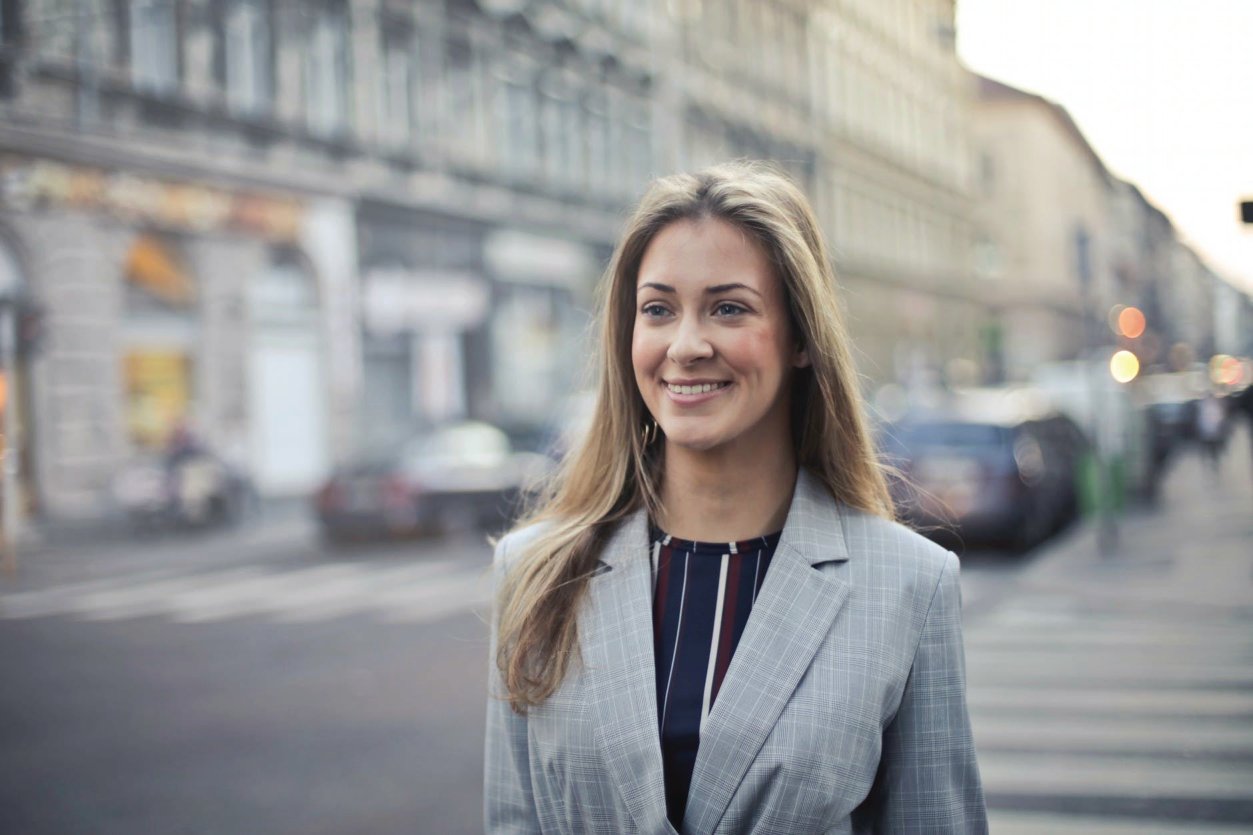 Women in the workforce face
challenging barriers
— some seen and many unseen. If you want to start a business, advance in your career, navigate sexism in the workplace, and break through glass ceilings, then you will have to develop a game plan for the future. Be assertive about promotions, be proactive about learning (and mastering) new skills, and surround yourself with encouraging and supportive allies like
Moms, Kids, and Friends
. When you apply these goals to your overall career strategy, you can lay the foundation for the kind of success you want. Here are a few more tips that can help women identify their career goals and create a plan for achievement.
Starting a Business
If you're currently out of work because of the COVID-19 pandemic or you're unsatisfied with your current employer, what options do you have? Today, plenty of women start their own businesses. If you have a profitable idea,
you could pursue entrepreneurship
instead of traditional employment.
Should you choose to start your own business, you'll want to take steps to protect your personal assets and save money during tax season. Structuring your business as an LLC is the best way to accomplish this. Filing for an LLC on your own can be a bit confusing if you've never done it before, but if you want to avoid high lawyer fees, you can take care of this by working with an online formation service instead. And
how long does it take to register LLC
? This also varies by location and how prepared you are with your paperwork (to name a few factors).
Planning for Advancement
Advancing in your career
isn't just about working up the corporate ladder — though that is how many people measure success. When you look out on your professional horizon, don't just think about the job titles you want. Rather, ask yourself the following:
●     What are you passionate about?
●     What responsibilities would be a fun challenge?
●     What responsibilities would be unfulfilling?
●     What ideal benefits, aside from salary, would make you satisfied with your work-life balance?
●     What skills do I need to cultivate to propel me to this level?
●     What intentional and focused goals have I put in place to succeed?
Doing a little research will help you answer these questions in a way that balances your career goals with your personal goals. You can learn about the responsibilities for your aspirational positions and even write a cover letter or two for those positions to help you understand how you'd fit into the role. Some people toss a cover letter together at the last minute — missing the powerful role the letter plays in decision-making for most hiring managers.
When you customize a cover letter for the company and the position, you do more than just showcase your talents and abilities — you show how these can be a
solution to their needs
and wants. This, in turn, helps you better understand and articulate your own needs and wants, as well, so that when you are ready to take the next step in your plan for advancement, you have the confidence of knowing why both you and the job are a good fit.
Navigating Sexism


By amplifying the voices of women in the workforce, news and social media have been substantial influencers in changing the way women are treated professionally. But change doesn't happen overnight — and perceptions and opinions about working women are often subtle and deeply rooted. Chances are likely that you will encounter sexism in your lifetime — a recent study found that
42 percent
of working women experience gender discrimination on the job.
Managing sexist behavior or gendered comments can be intimidating and nerve-wracking, especially when they come for people in a position of power. Whenever you or someone else feels uncomfortable, fed up, or harassed, you should engage your organization's human resources team. You should never feel like you have to tolerate someone's
sexist comments
.  You can also help defuse emotions and model appropriate behavior by practicing comments for in-the-moment situations.
Shattering Glass Ceilings


Every company has one — the proverbial glass ceiling that few can see but all women can feel. Is your executive leadership team all male? Are your male counterparts paid more than you for doing the same job? It's pretty common: In 2017, female workers only made
80.5 cents
to the male-earned dollar — and that number hasn't changed much over the years.
If you want to push through glass ceilings, you have to be prepared to take risks, stand up, and often stand alone. Women are
18 percent
less likely to be promoted than their male coworkers, but age and ethnicity can sometimes play a role, too. You can peel back these layers of discrimination by:
●      Not accepting the status quo. Don't stand by when someone tells you that "this is just the way things are done here." Chances are other people feel the same way you do.
●      Easing people through the
idea of change
. If your leadership is resistant to change, you may have to take a more thoughtful, methodical approach to showing them why it is important to have diverse leaders at all levels.
●      Be persistent with your ideas. Recognize when someone is trying to shuffle your ideas into long-term parking lots. Check in often, be proactive about accomplishing tasks, and get others involved.
While women are making strides in the workplace, there is still a lot of work left to be done. Women hold more
leadership positions
and have higher pay than in the past, and this should bring you hope. It should also encourage and inspire you to continue moving your career forward.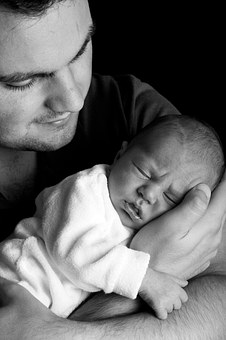 Safety and Easy Access: Home Modification Tips for Disabled Parents 
By Ashley Taylor 
disabledparents.org 
For couples expecting a child, there's always lots of work to be done around the house to get ready for the new arrival. There's childcare equipment to put together, safety precautions to take, and changes to be made to the layout of your home. 
For disabled individuals, getting ready for a child means preparing a home to
meet mobility limitations
and eliminate problems that could make it difficult to provide the level of care a child needs. Disabled parents need to anticipate potential problems with everything from safely bathing a child to middle-of-the-night feedings and diaper changes. 
Setting up your childcare environment 
Being an effective parent and care provider means being prepared physically and anticipating your child's needs. Having ready access to the nursery, or wherever you decide your child will sleep, is crucial. Set everything up so you can reach your child quickly with the least amount of exertion possible. Your child's
crib
should be close by, near enough that you can hear him easily during the night. 
Be sure you have a
reliable baby monitor
(buy a new one rather than taking your chances with a hand-me-down). All baby-care supplies, including diapers, ointment, baby powder, bottles, and formula, should be stored within easy reach so you can get to them from another room (think convenience first). 
Ensure there are enough
safety gates
on hand to prevent the possibility of a crawling baby falling down a flight of stairs. Security gates should always be firmly anchored into the wall and not held in place by springs. If a disability makes it difficult for you to move around quickly, a security gate can provide peace of mind for you and your partner, as well as safety for your little one. Nail down any loose or frayed carpeting and remove throw rugs that could get snagged in wheelchair wheels. To improve room-to-room access, replace your door knobs with levers, which are easy to manipulate, especially when you're in a hurry. Identify any furniture that could easily fall over (such as a footstool or small table) and have it secured to the floor or removed. Cabinets where cleaning supplies and other dangerous chemicals or sharp items are stored should have locks and be well-secured. 
Disabled-adapted child care equipment 
For a disabled parent, picking up a baby or small child repeatedly and moving around can cause a potentially damaging physical strain. Look for small, portable bathtubs designed to help disabled parents and
car seats
that swivel to make buckling and unbuckling a small child easier and less damaging to the back, neck, and arms. Consider getting a crib with a front-opening gate that doesn't require reaching up over the side. Look for other ways to simplify caring for and moving around the house with a small child. Sometimes, being a disabled parent means having to be resourceful and inventive. 
Financial assistance 
If you are on
Social Security Disability Insurance
, you may be eligible for financial assistance if you're providing in-home care for a child through the Supplemental Nutrition Assistance Program. In many cases, a disabled family of three making less than $2,213 a month is
eligible for assistance
. Check the Center on Budget and Policy Priorities
rules
to see if your family is eligible. If not, research the many subsidies and private grant funding available. 
Parenting is a hard job under any circumstances. It's important to plan ahead, recognize what modifications are needed, and arrange your home to make child care as easy and convenient as possible. Always think in terms of safety and quick, easy access. 
Thank you Ashley for reaching out to me to share your wealth of information on home modifications for disabled families raising children.  I am sure it is not always easy and I know that each day brings new learning opportunities as well as struggles, but also I know you find triumphs and I am grateful for you sharing some of them.  My hope is that this article reaches all families as a great resource to help them with their daily routines as well. Thank you for being a part of Moms, Kids and Friends and sharing your ideas about kids and life! 
If you would like to read more inspiring articles by Ashley, please visit her website at:
disabledparents.org
#TAKETIME  #MAKETIME & #SPENDTIME TO #RAISEAMAZINGKIDS 
All of my best, Dyan
#Music and #kids go together so well!
#childrensmusic
Let music #inspire you to do something fun with your kid today!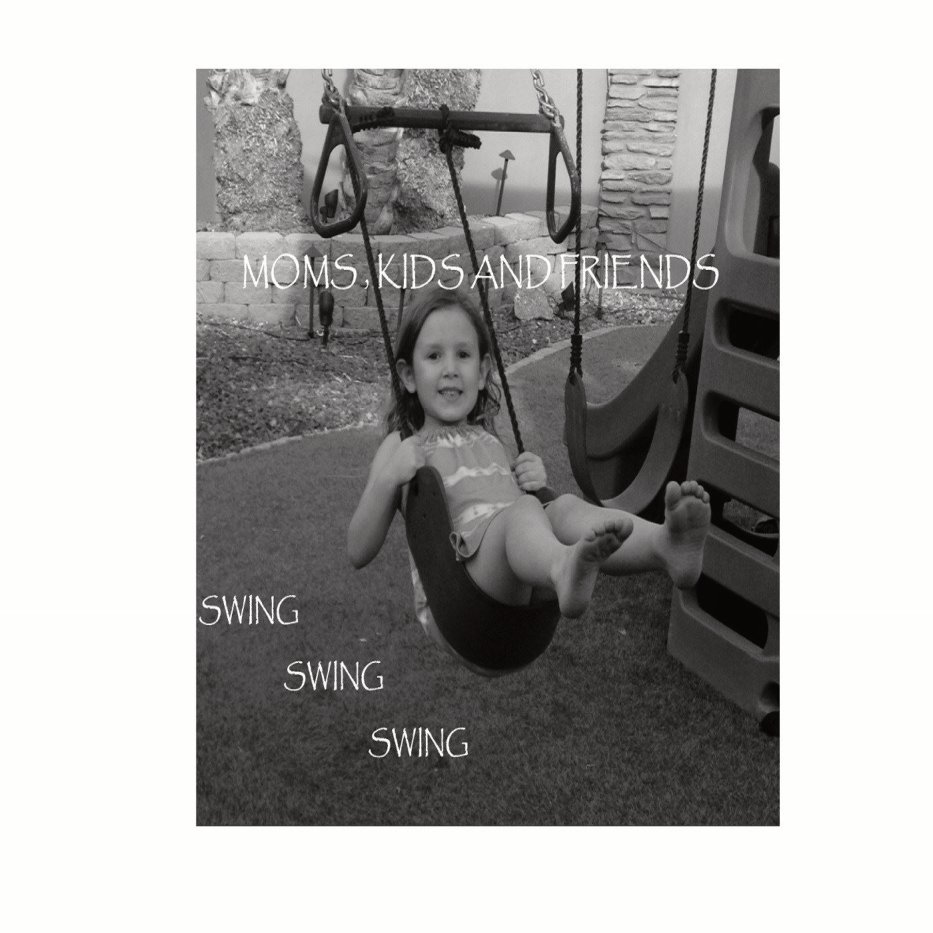 SWING, SWING, SWING  IS NOW AVAILABLE FOR PURCHASE                                                     

                                           ON iTUNES

(enter swing, swing, swing moms, kids and friends in search field)




OR CLICK ON EITHER LINK BELOW:
















 I've always loved #music for the joy it brings into my life.   #Music can bring you back to special times in your life, it book marks special events in your life, it can #inspire, it can make you happy, it can make you sad, it can make you think, move, sing, motivate, bring people together...the list goes on and on!  #beinspired




What I like most about #music is the joy it brings my daughter and I when we are playing, dancing, singing, doing chores or learning new things. There's nothing better then listening to music to make everything just right!   

My daughter has #inspired me to incorporate more music into our lives.  I love it and more importantly, she loves it too!  It has helped me teach her important things about her life and environment.   

I realized when she was just a baby how #music made everything better, taking baths, playing and learning.  She responded so well to simple everyday tasks when I would put them to song.  As she grew, she started helping sing the many songs that we still sing today.  I love #music and have instilled in her this same love of #music.  I am thrilled that she loves #music!  She is learning how to play the piano and sings just about everywhere she goes.  #Music to us is fun, #inspiring, positive, motivational, reflective, nurturing and makes everything better. 

I have released my first single and it it now available on iTunes, cdbaby.com and amazon music.  

You can check it out on my face book page too:  

under music player.  

Swing Swing Swing (the opening #music on moms kids and friends)is a song about playing at the play ground with friends while enjoying all the beauty around you.  Take a listen, I think you will love it!  I do have to warn you though, it's very fun, catchy and will definitely want to make you get up and dance or swing at the park  and you will probably be singing it for the rest of the day.  




Download it, listen, dance and sing with your #kid....#beinspired and get ready to get your happy on....you'll be glad you did.  All of my best to you, Dyan




#Music and #kids...go together so well! 

#childrensmusic







SWING, SWING, SWING  IS NOW AVAILABLE FOR PURCHASE                                                     

                                           ON iTUNES

(enter swing, swing, swing moms, kids and friends in search field)




OR CLICK ON EITHER LINK BELOW:






















What are you #thankful for......#thankfulthursday




Since it's #ThankfulThursday I thought I would continue my daily thanksgivings and #thank all of you who read my #momsblog and who follow me on twitter. I am #grateful for each and everyone of you!!!  I am #inspired daily by my daughter, friends and strangers I meet everyday and that is why I feel compelled to write this blog and share it with you.  I hope you are too! 

 

I hope your November is filled with many things to be #thankful for...here's to a #thankfulThursday!!  We have 1 more this month, make it count!  Stop and give #thanks for all your blessings each day.  Stop and smell the roses, #inspire someone or be #inspired by someone, take the time and make the time for yourself, kids, friends and families, take a moment to notice the little or big things, share your time with those in need of it, give #thanks, #begrateful and share joy. 




 If you haven't made your #grateful pumpkin yet, please do.  It is bringing so much joy and excitement from my daughter and into our family.  Have a wonderful day and may blessings come your way.  All of my best, Dyan

0

/