Shopping Cart
Your Cart is Empty
There was an error with PayPal
Click here to try again
Thank you for your business!
You should be receiving an order confirmation from Paypal shortly.
Exit Shopping Cart
Where Moms and Friends get together to share about kids and life

Here we go again...another #Halloween. Can't wait to make our #Halloween Haunted house again this year! I hope you take the time to spend #qualitytime with your #amazingkid this #Halloween.

Love, love, love these gingerbread houses! We have bought these before for other holidays. They are easy to use and your kid has so much fun decorating!

Haunted Gingerbread House by Create a Treat. See link on my links page
Chocolate gingerbread!

Easy to assemble.
The easy to use base and the icing hold the gingerbread house in place. It doesn't cave in or fall like others I have made.

First step complete.
What I love about this cookie craft is that my daughter can make it her own, unique design.

She even mentioned to me on several occasions that she doesn't have to decorate it like the picture on the box.
What kids learn:

Patience in building the ginger bread house with the frosting base and waiting for it to dry before decorating.
Tracing of lines while applying the frosting on windows, roof, doors, etc.

Builds strength in their little hands that will help with writing or other activities.
Using color and different items to decorate and make patterns or own designs.

My daughter used opposites and numerical matching items to decorate windows and roof.
What we shared: An evening of fun creating our own happy haunted house!

Laughs, #qualitytime, memories, a new family tradition and patience in taking turns.
Haunted houses don't have to be spooky!

Back view
Take the time today to spend #qualitytime with your #amazingkids. Whether you make a Haunted Gingerbread House, make holiday cookies or another holiday craft. I love to do things like this with my daughter. She has learned so much from everything we do together. We don't look for perfection in our crafts, we don't always use the best materials (many times we use stuff from around our house) to me it is about spending time with my #amazingkid and teaching her something about everything. For her it is #qualitytime with her mom and learning new things. Kids need this to feel loved, special and build confidence. It is our job to do this and nurture #amazingkids! Take the time and make the time for your kids. You'll be glad you did.

Happy #Halloween week! Have a boo....tiful day! All of my best, Dyan
#Music and #kids go together so well!
#childrensmusic
Let music #inspire you to do something fun with your kid today!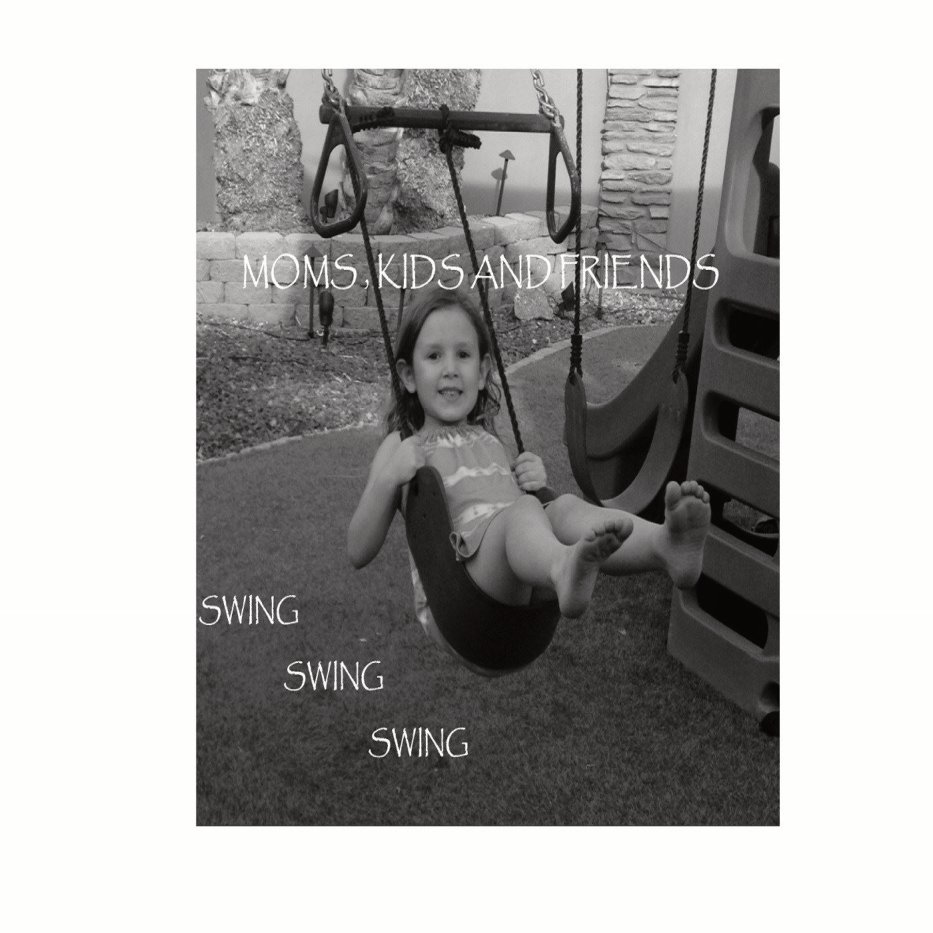 SWING, SWING, SWING  IS NOW AVAILABLE FOR PURCHASE                                                     

                                           ON iTUNES

(enter swing, swing, swing moms, kids and friends in search field)




OR CLICK ON EITHER LINK BELOW:
















 I've always loved #music for the joy it brings into my life.   #Music can bring you back to special times in your life, it book marks special events in your life, it can #inspire, it can make you happy, it can make you sad, it can make you think, move, sing, motivate, bring people together...the list goes on and on!  #beinspired




What I like most about #music is the joy it brings my daughter and I when we are playing, dancing, singing, doing chores or learning new things. There's nothing better then listening to music to make everything just right!   

My daughter has #inspired me to incorporate more music into our lives.  I love it and more importantly, she loves it too!  It has helped me teach her important things about her life and environment.   

I realized when she was just a baby how #music made everything better, taking baths, playing and learning.  She responded so well to simple everyday tasks when I would put them to song.  As she grew, she started helping sing the many songs that we still sing today.  I love #music and have instilled in her this same love of #music.  I am thrilled that she loves #music!  She is learning how to play the piano and sings just about everywhere she goes.  #Music to us is fun, #inspiring, positive, motivational, reflective, nurturing and makes everything better. 

I have released my first single and it it now available on iTunes, cdbaby.com and amazon music.  

You can check it out on my face book page too:  

under music player.  

Swing Swing Swing (the opening #music on moms kids and friends)is a song about playing at the play ground with friends while enjoying all the beauty around you.  Take a listen, I think you will love it!  I do have to warn you though, it's very fun, catchy and will definitely want to make you get up and dance or swing at the park  and you will probably be singing it for the rest of the day.  




Download it, listen, dance and sing with your #kid....#beinspired and get ready to get your happy on....you'll be glad you did.  All of my best to you, Dyan




#Music and #kids...go together so well! 

#childrensmusic







SWING, SWING, SWING  IS NOW AVAILABLE FOR PURCHASE                                                     

                                           ON iTUNES

(enter swing, swing, swing moms, kids and friends in search field)




OR CLICK ON EITHER LINK BELOW:






















0

/