Shopping Cart
Your Cart is Empty
There was an error with PayPal
Click here to try again
Thank you for your business!
You should be receiving an order confirmation from Paypal shortly.
Exit Shopping Cart
Where Moms and Friends get together to share about kids and life

#PumpkinGlobe A Fun and Educational Way to decorate a pumpkin
Not sure how to decorate your pumpkins this year?  There are so many different ways to decorate or carve a pumpkin.  We personally have not carved pumpkins yet at home because of my daughters age and quite frankly, even though I love pumpkin seeds, I don't ever feel like dealing with the extra mess involved and my daughter would rather create with decorating then to carve. 
If your are looking for a fun, different and new way to decorate your pumpkin this year, why not make it educational and decorate a #pumpkinglobe.  This is a great way to mix holiday fun with learning.  One of my favorite things to do!  Learn new things while having fun!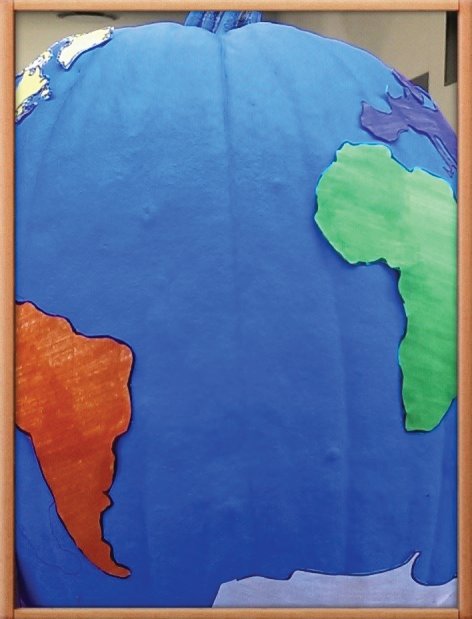 What you need:
A pumpkin of any size
A globe to review all the continents, countries, bodies of water, etc
Blue Paint (for the color of water) to paint the base of the pumpkin
Other colors of paint to paint the continents
Black marker to label the continents
That is it!  How easy and fun!
Of course you can make it more involved depending on the age of your child.  If your child is younger, just the basics will do.  The seven continents labeled by name.  If your child is older, you can get much more detailed.  You can draw the equator, add countries, even states and add the oceans - if you are so inclined.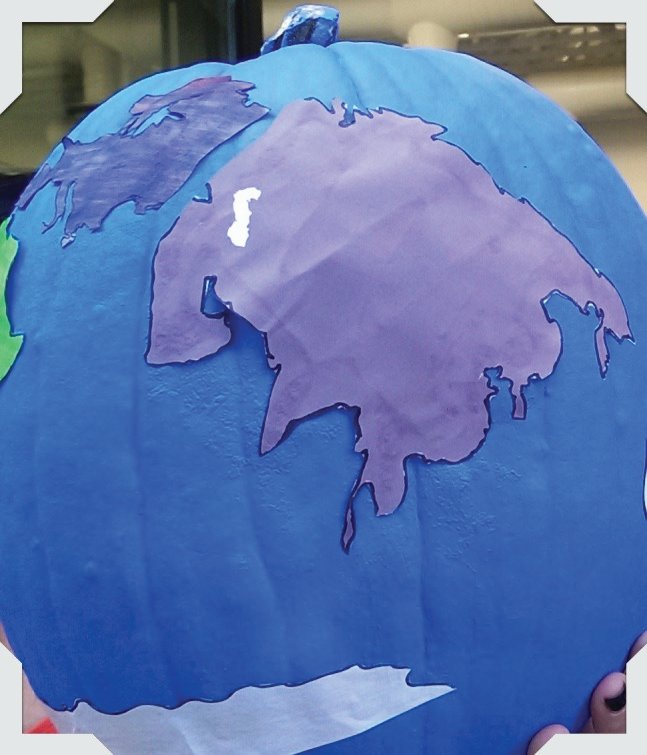 Depending on your creativity, you can do more than just paint the shapes of the countries on the pumpkins.  You can cut out the shapes of the countries with construction paper or paper you painted in the shapes of the countries, use fabric, colored thumbtacks to shape the countries or what ever else. It's up to you and your imagination.  Make it your own design. 

The most important thing is to have fun while creating it, to learn new things about the world we live in and to spend quality time doing it!



















While your out and about today, pick-up an extra pumpkin at the grocery store, get the needed supplies and create your pumpkin world with your child.  Take the time and enjoy the time teaching and/or reinforcing their geography knowledge.  I would love to hear from you. If you decorate a #pumpkinglobe this year.  Send me a picture and I will post it on my Halloween page.  Have a fun and educational day!  All my best, Dyan

0

/