Shopping Cart
Your Cart is Empty
There was an error with PayPal
Click here to try again
Thank you for your business!
You should be receiving an order confirmation from Paypal shortly.
Exit Shopping Cart
Where Moms and Friends get together to share about kids and life

Grateful Pumpkin - #funeasyinexpensivekidcraft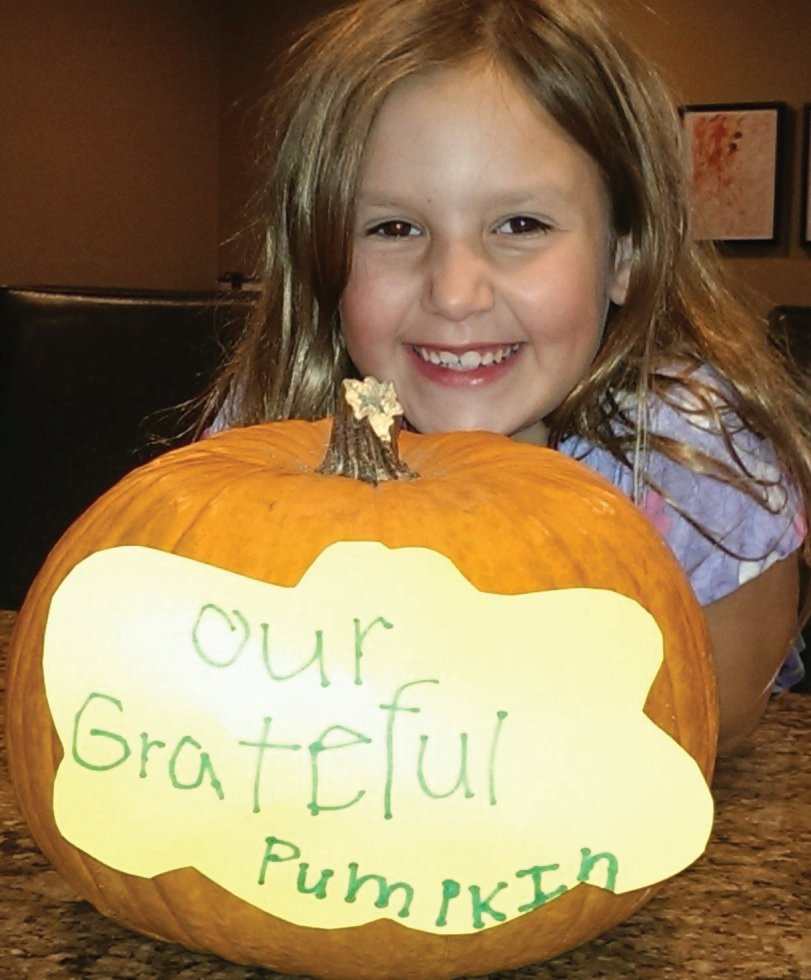 Our October was so busy with fun that we never had the chance to carve our pumpkins this year (or last...lol). I tried to squeeze in last week, but with everything we do in the last week of October it would have been forced and rushed. My daughter was fine with it because she had already decorated two pumpkins for Halloween and as the week quickly went by, I was already starting to think about what else I would do with these pumpkins. The idea of #gratefulpumpkin came to me and I was more excited about these than carving...so that's what we did!
What we used to create our #gratefulpumpkin:
1. A pumpkin (any size but bigger let's you write more things you are #grateful for - which is so important to teach your kids being #grateful)
2. Fall color construction paper
3. Glue stick
4. Sharpies
5. Scissors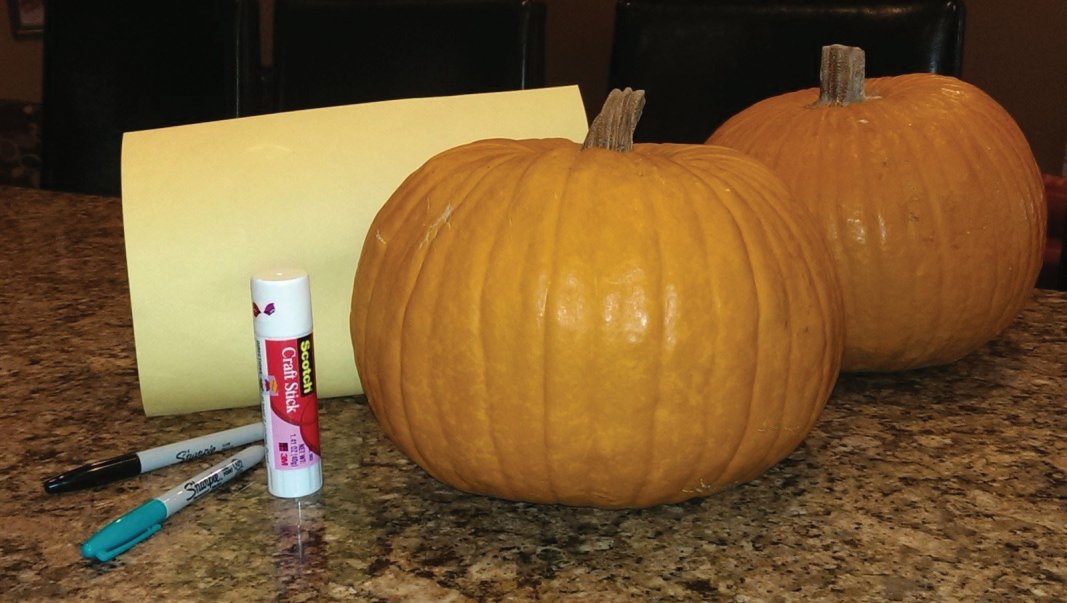 Cut a pretty design out of your construction paper. If your child can write have them write Our #GratefulPumpkin on paper, if not you can write. Glue to front of pumpkin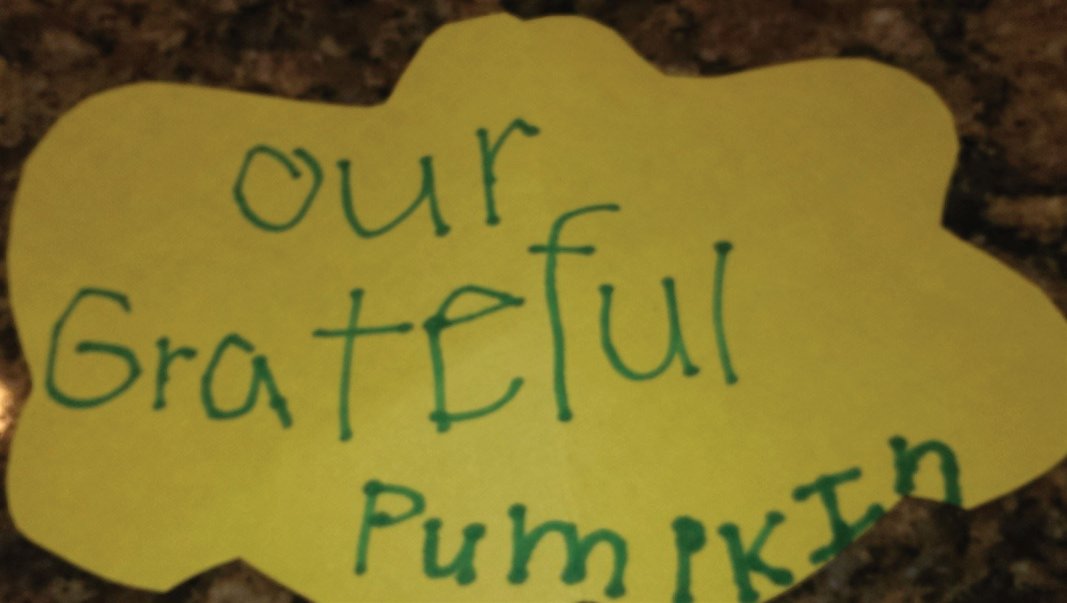 Have each person in your family write something you are #grateful for and add one thing everyday. By the end of the month you will have many things that you and your child are #grateful for and can reflect on each day. That's it!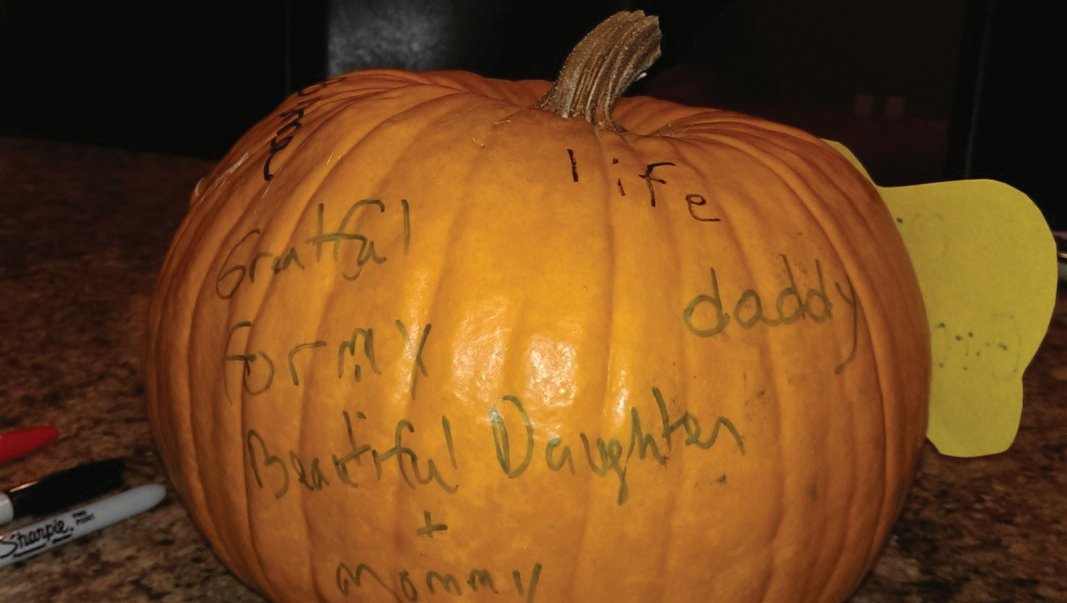 What we learned: How to #reuse items around the house, the use of scissors, practice writing, spelling and being #grateful of course!
What we shared: Creativity, fun, discussing what #gratitude is and why being #grateful for the wonderful people and things in our lives is so important, quality time and memories.
My husband even got in on our #grateful pumpkin which is atypical for him to join in on our moms,kids and friends stuff. #ILoveit....this became a family thing.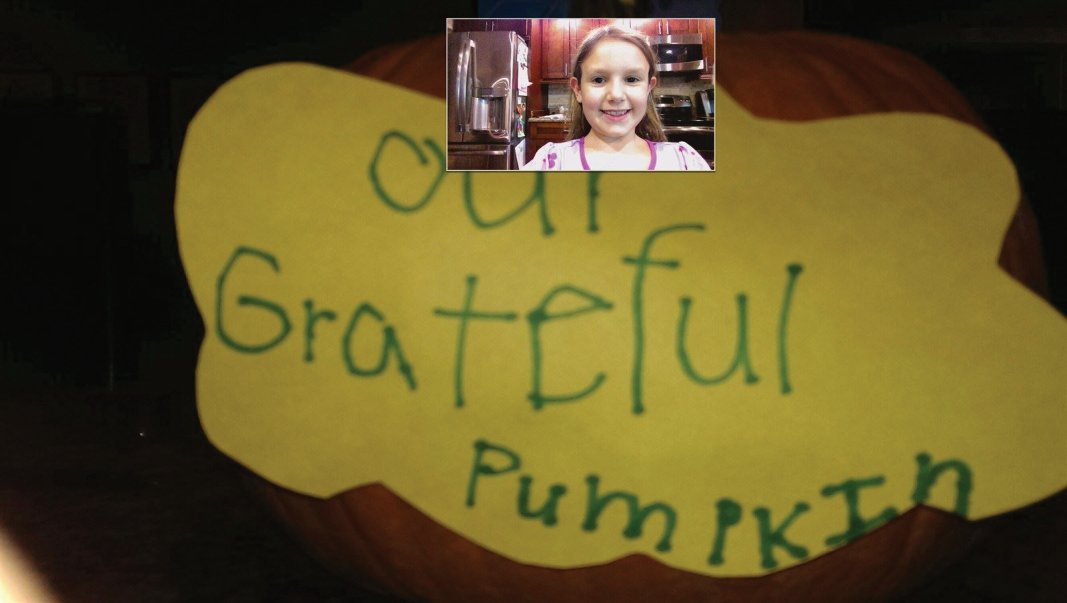 #Makethetime and #takethetime today to share time with your family and talk about #gratitude, what your #amazingkids are #grateful for, what you are #grateful for and the importance of #gratitude!
I am excited to hear my daughters responses each day. We have one rule. If it is already on the pumpkin and another family member has written it, we can not repeat what we are #grateful for, but have to come up with something new.
My daughter is so excited about this simple and fun way to express her #gratitude, she said she wants to come up with two things everyday!
MAKE IT YOUR OWN, MAKE IT FUN, JUST MAKE IT!!
You'll be glad you did! 
All of my best. May you have a wonderful start to this November. Dyan
#momskidsandfriends
Practice #Patience with your kid - Baking a good learning tool
We all need a little #patience, right?  I think there was a song about that…. If you are lucky enough to be a #patient person, I wish I was more like you!  One way that I practice #patience is when I am #baking with my daughter.  I love to #bake!  And this time of year is the best time to #bake.  It is like a switch goes off and my oven is in use all the time.  Something to do with the fresh cool air and the holidays right around the corner and my need to reconnect with myself and my family through good old fashioned #baking.  
My daughter and I have enjoyed this shared experience since she could stand up next to me in the kitchen (she even was my audience while still in her high chair).  Every time we #bake, I come to the same conclusion… I love creating things with her in the kitchen, I am a bit of a control freak (a this is how we do it kind of person - so is my daughter) and I have to be #PATIENT! 
This past week we did all things #pumpkin.  #Pumpkin pancakes – yum!  #Pumpkin cheesecake, #pumpkin chia seed pudding – yum yum!! (See Holiday page for recipe).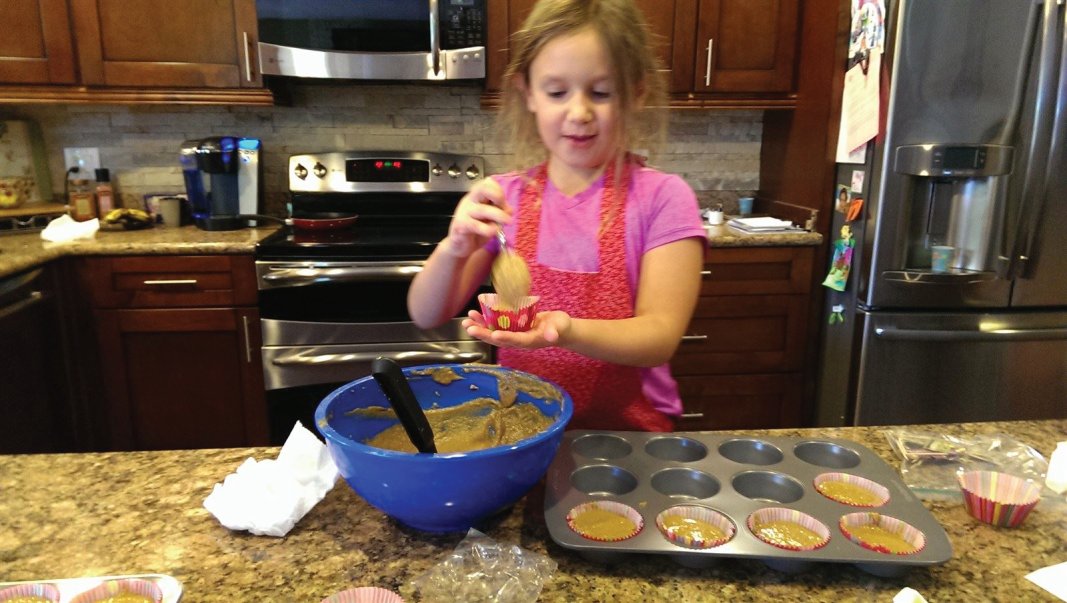 One way to practice #patience with your kid is to #bake.  I find that when I #bake with my daughter I have to practice patience, real patience.  She is eager to learn and create.  She loves to measure, mix and pour. She has always loved to create things in a bowl making some concoction or another.  I am a good baker, I always have been.  But I know that it takes patience, correct measurements, time and having the mix of the right ingredients. 
Since she was little I had to always take a deep breath to let her do the work, pouring, sifting, folding, stirring, measuring whatever the next step was, I had to take a step back and let her do it.  This simple small step has given me the ability to teach her and grow with her in the kitchen.  Even if it means, cracked eggshells in your dish, liquids spilled on the counter, flour everywhere, licked fingers in the bowl for the second, third or fourth time. 
I tell myself she is learning, growing and one day will be a good baker and it is OK to make the mess as long as you clean it up, right?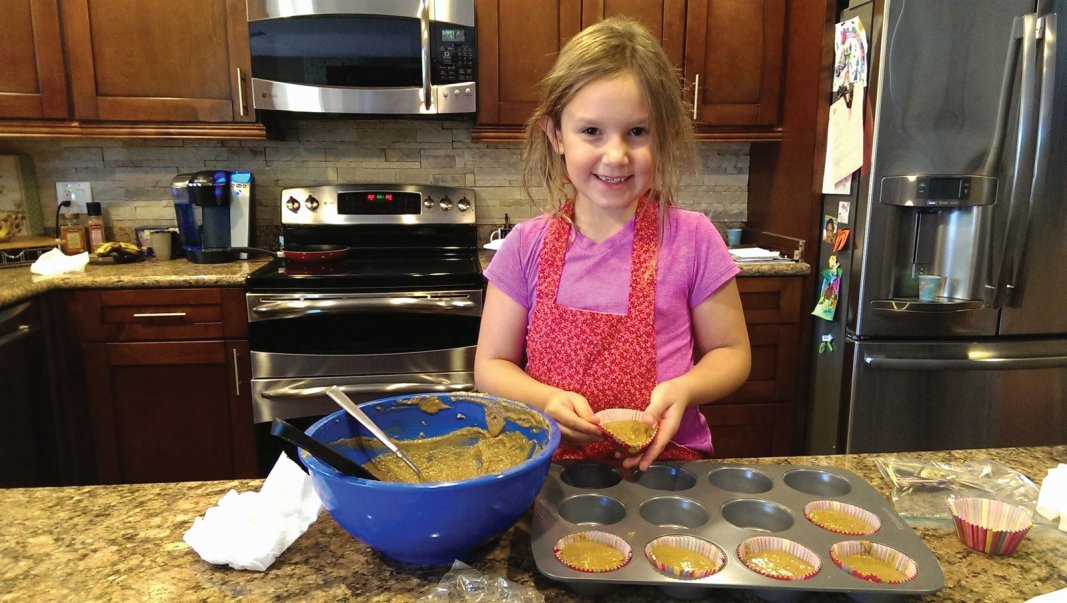 Over the past several years I am finding that I am finally becoming more #patient.  I am standing back and letting her have some control.  After all, there are so many valuable lessons, learning opportunities and quality time spent with #baking (I always want this to be something fun we do together), not to mention the delicious creations you can make!
#Patience with #baking is not only practice for you, but for your kid.  My daughter is always in the hurry up and pour, create and taste mood. She also likes to have complete control.  While #baking I take the time to tell her the importance of correct measuring, mixing and the many safety rules of a kitchen.  She has to practice #patience too, which is why this is such a valuable educational task for both of you.
Still don't think you can be #patient?
If you cannot stand to relinquish the control…you can do what one of my friends does.  She gives some ingredients to her daughter including her own bowls and measuring cups and lets her make her own in her own bowl.  A good way to mix fun and learning without having to be so #patient.
All of us could use a bit more #patience.  In this time and age we live in, it seems everywhere I turn people are getting more and more impatient.  Standing in line at a store, traffic light, school pick-up, with your kids, your spouse….the list goes on and on.  I am just as guilty as the next and have really been trying to focus on being #patient in every aspect of my life, with everyone that I interact with on a daily basis.  Deep breathing, thinking before I act and now #baking.  Grab your favorite cookbook, google your favorite recipe, get your kid in the kitchen and spend some quality time #baking.  All of my best, Dyan
What I learned:  Be more flexible, lighten up and that messes and mistakes are okay.
What we learned:  #Baking improves many skills and is a wonderful learning tool. Depending on your childs age many things can be learned and/or introduced to them.  How to organize ingredients, counting, measuring properly wet and dry ingredients, pouring, cracking eggs, stirring, reading the recipe and labels on ingredients, teamwork, textures of the ingredients, patience, creativity, an everyday task has a plethora of educational value, introducing the concept of fractions, clean-up, kitchen safety the list goes on….what a great way to be with each other, create something delicious and special for yourselves and family.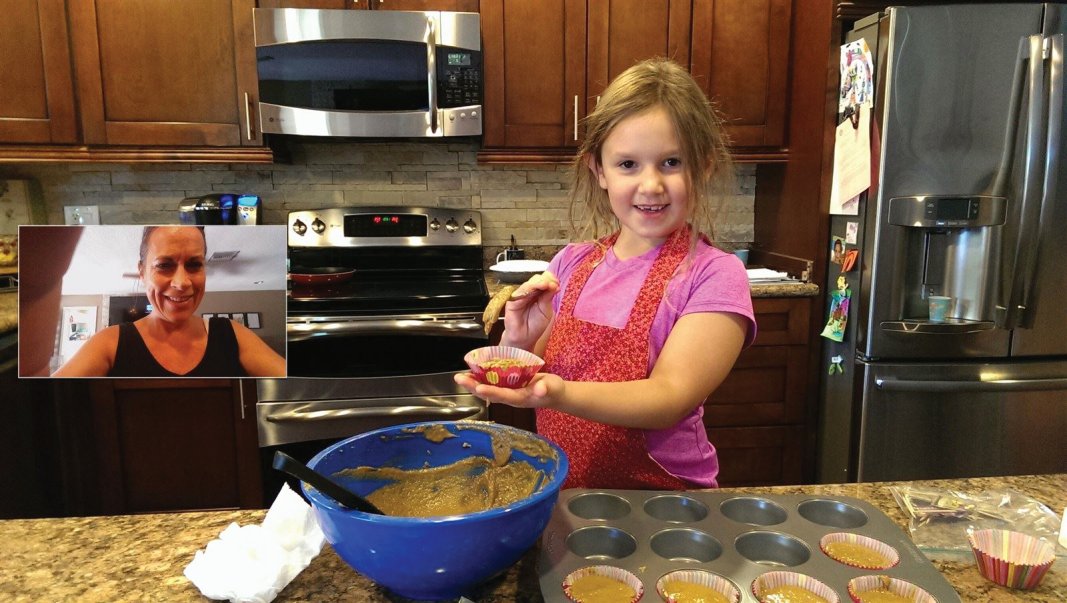 What we shared:

  A morning of fun, good old-fashioned quality time, laughs, good food, creating memories and practicing #patience together!!

0

/