Shopping Cart
Your Cart is Empty
There was an error with PayPal
Click here to try again
Thank you for your business!
You should be receiving an order confirmation from Paypal shortly.
Exit Shopping Cart
Where Moms and Friends get together to share about kids and life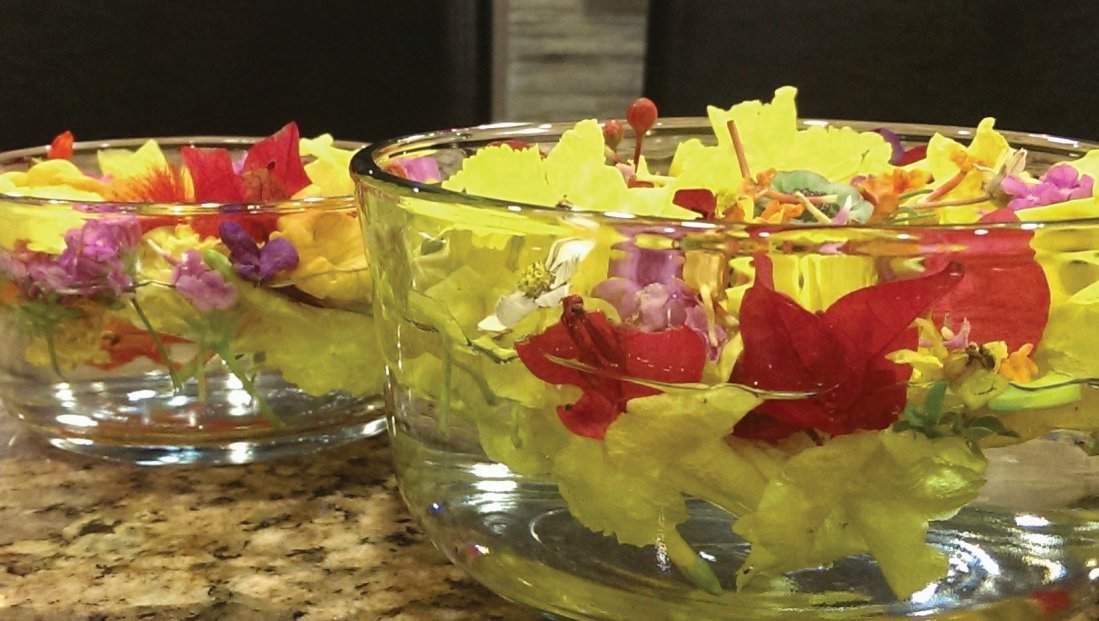 Yesterday, my daughter and I decided to take a #naturewalk with some friends.  The two girls were going crazy stopping and picking every wildflower and #flower from every bush, plant and tree they could find.   It was a beautiful fall day and I was #thankful for the moment spent with my child and friend.  My friend and I delighted in watching our daughters enjoy the #naturewalk as much as we did. 
I didn't realize that my daughter had picked so many #flowers until we arrived home and I asked her to take them out of her back pack before they all died and wilted.  She asked me for a bowl to put them in water.  She took her time arranging each and every #flower as if she was working on a masterpiece.  I guess in away she was, her masterpiece, she took each #flower one by one and delicately arranged them in each bowl.  At one point, she told me she even wanted to be a florist as well as a vet when she grows up!
As you can see, she arranged them beautifully!!  We have set them out on our kitchen  table to enjoy!  I don't think my friend did, but that is ok....this is our "thing"  making something out of something to enjoy without spending any money.  Stopping and smelling the roses of life.  Taking the time and making the time together to create memories that last a lifetime.  Making us both better, #momskidsandfriends.  
We are fortunate enough to live, where there are still wildflowers and #flowers on bushes and trees.  If you live somewhere where there are no #flowers still blooming, still take the #naturewalk and see what amazing things you can find..... leaves, pine cones, rocks or unique branches.  Take a #naturewalk, enjoy the day with your child and friend, take a moment to  enjoy life, enjoy #mothernature, enjoy each other, enjoy this wonderful place we call plant #earth. 
It's #thankfulthursday What are you #thankful for?
All of my best,  Dyan
What we learned:  About different kinds of #flowers, bushes and plants,  not to pick #flowers from someone's yard - unless you ask of course!  Spending time with friends outdoors is refreshing and fun, more about our friends and what we have in common with others, arranging #flowers is fun, relaxing and makes a beautiful centerpiece for our kitchen table, having fun and learning does not need to cost money, putting down our cell phones is not only good for us but great for our kids!!  #nocellphoneforaday
What we shared:   A wonderful day together making memories, pictures of our #flower arrangements - we sent as a thank you note (w the picture) for the day spent w/ our friends.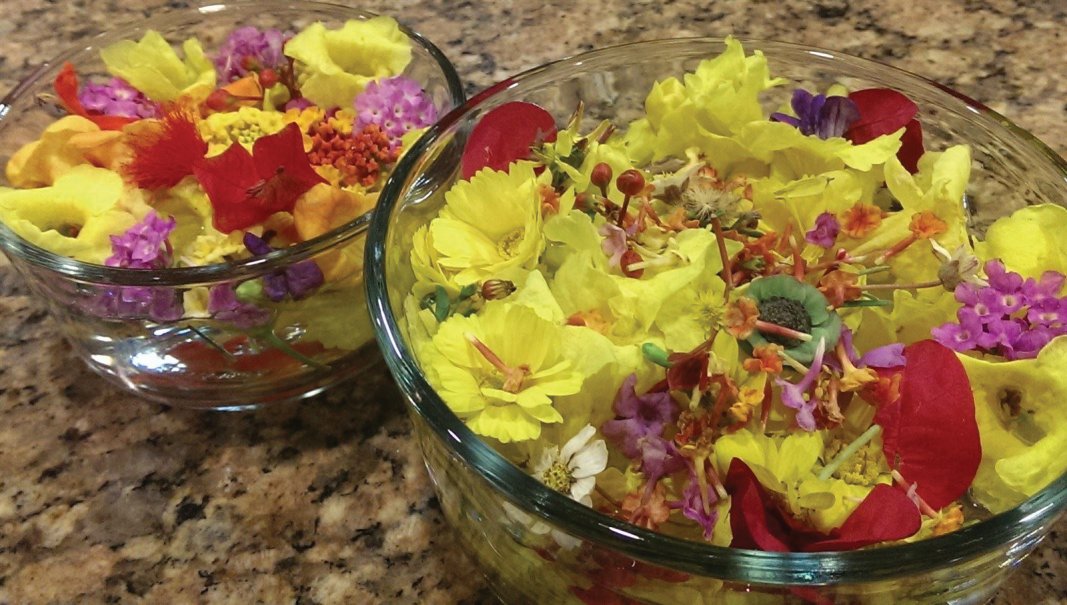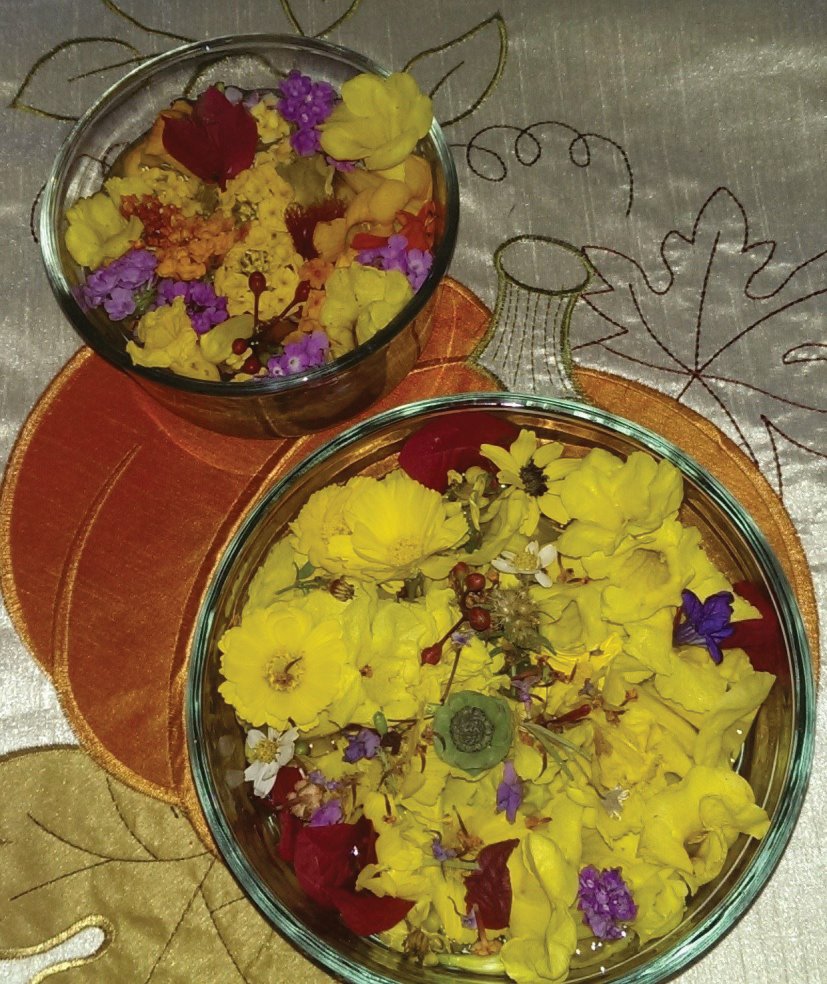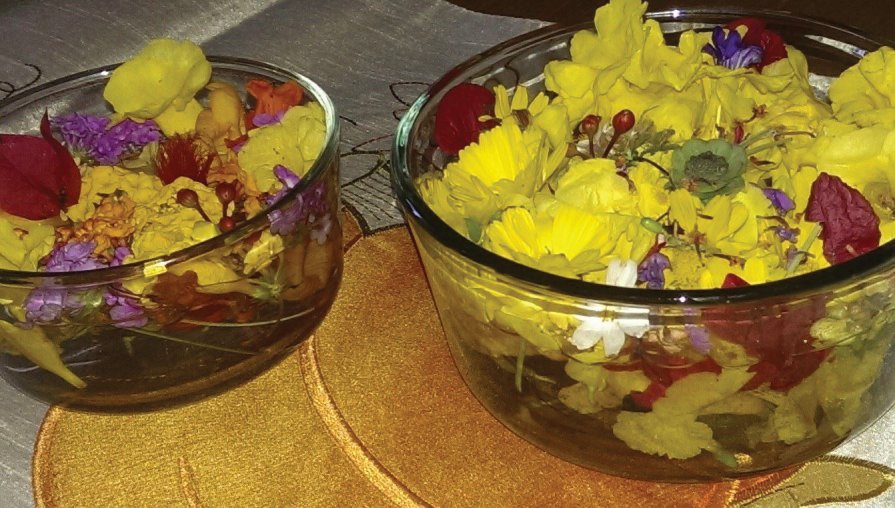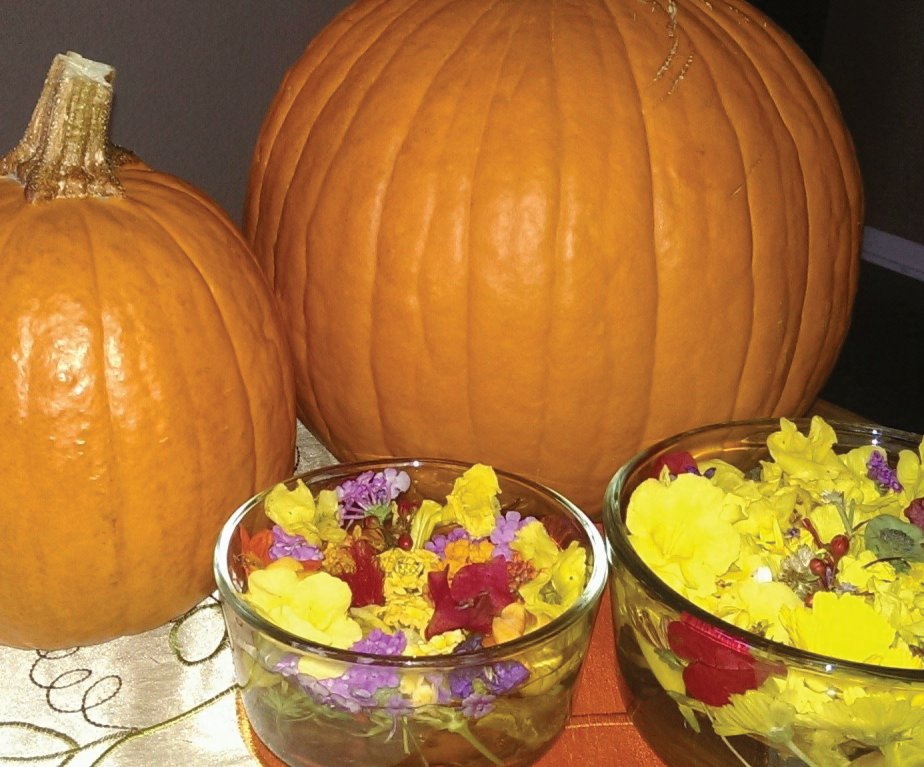 #Halloween family fun at the library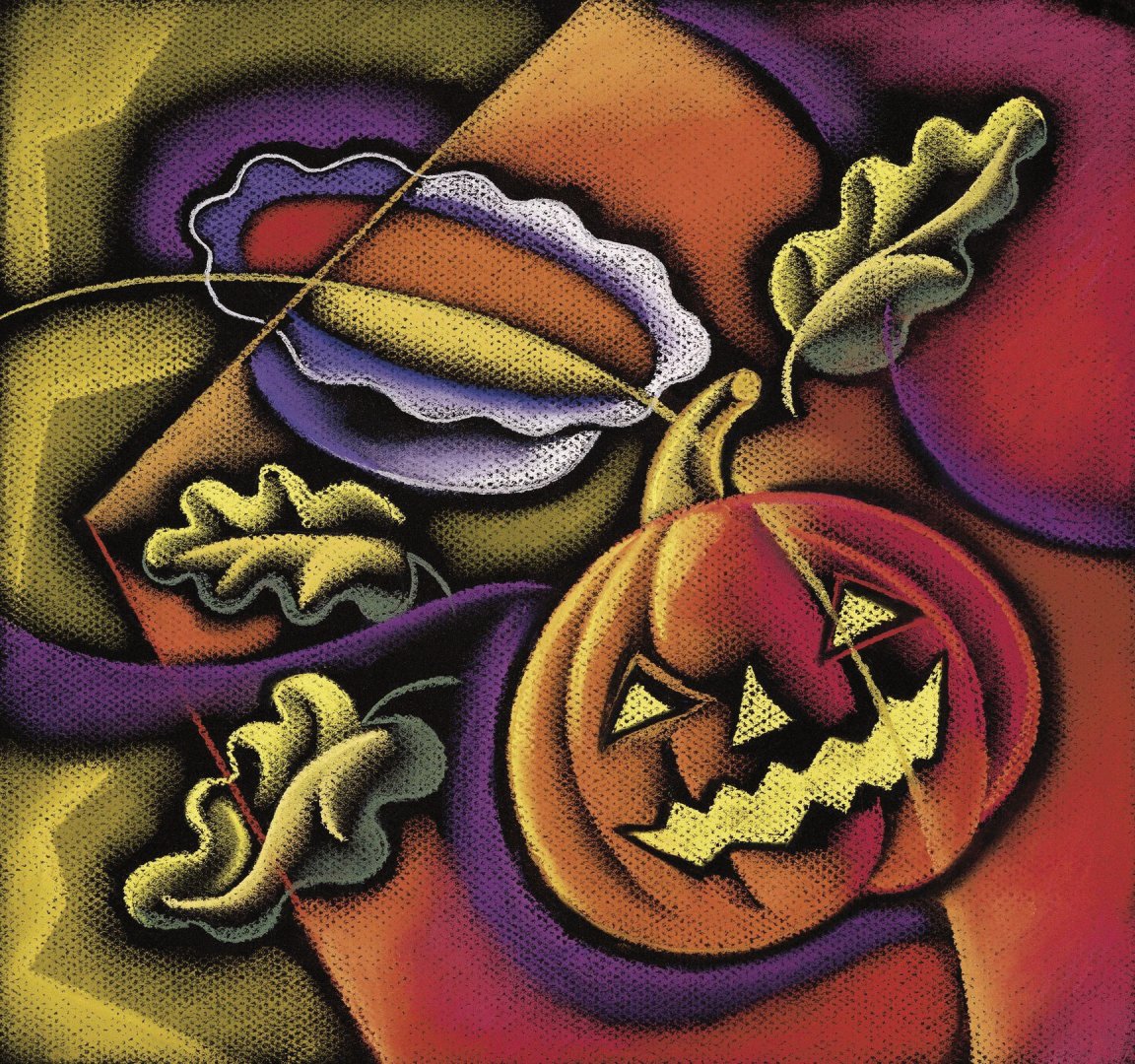 Are you looking for something to do for #Halloween besides trick or treat?  Check out your local libraries.  Our local library always has something going on for the kids whether young or old.  This year they have the usual trick-or treating at the library for the younger kids.  They are also offering some other special activities on making Boo bubbles and paranormal activities for the older kids.  I was interested to see what other libraries offer in other areas and there are some pretty cool activities and #Halloween Family fun!  Some libraries offer a whole night of #Halloween activities with bouncy houses, face painting, games and other neat things to do with your family.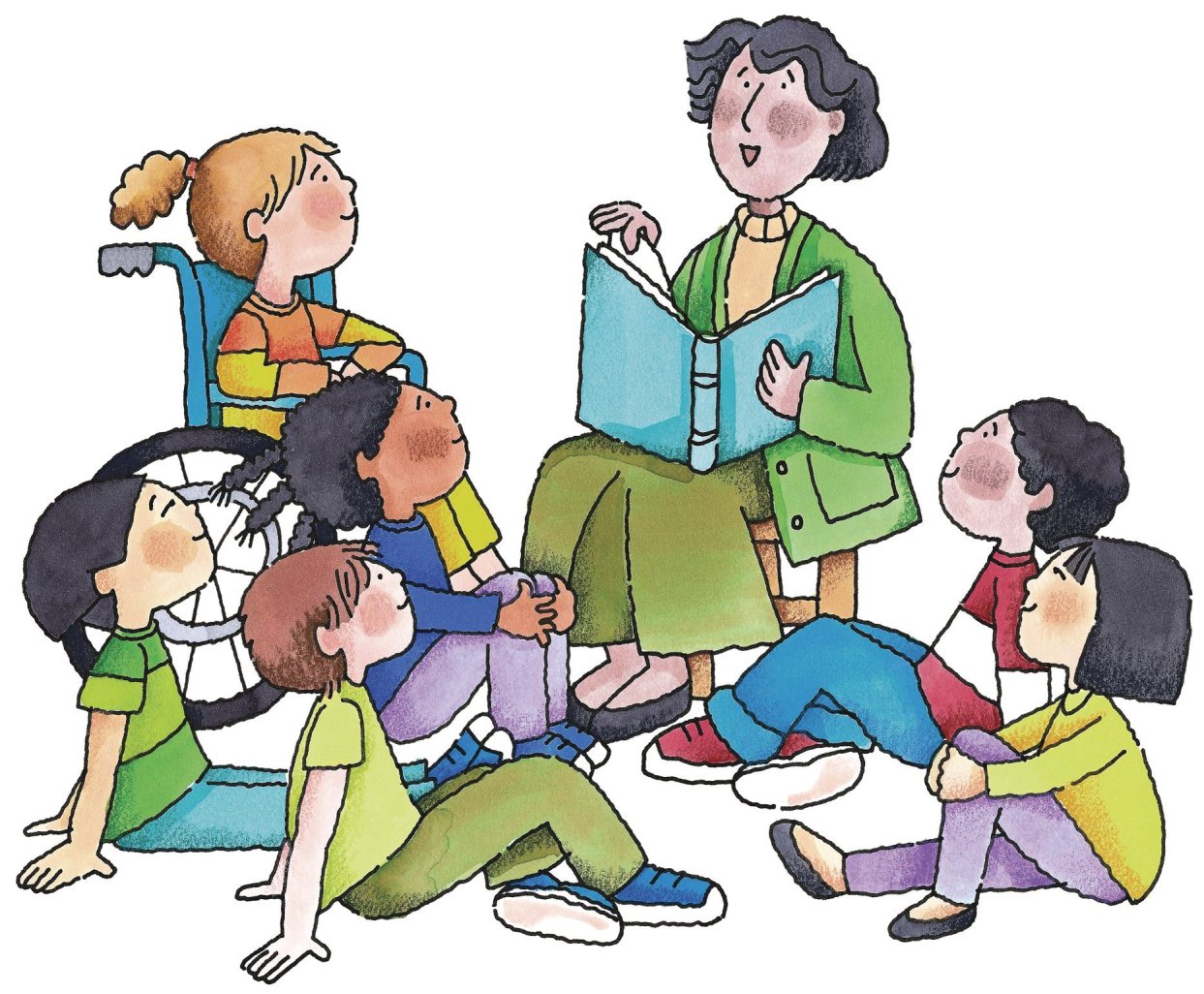 Others offer #Halloween crafts, story readings and teaching how to apply costume make-up. The events are not typically on #Halloween but a few days before or different activities offered throughout the month.  
What a great and typically "Free" way to have some extra holiday family fun!
I came across some pretty neat websites for #Halloween activities that I thought I would share filled with activities that are fun and educational.
(Adult supervision required-remember safety first)
Go online and google your public library to see what activities they are offering for #Halloween Family Fun!  And enjoy the time with your family learning, playing and spending time together!  Your kid will also get another wear out of that Halloween costume.  Make it a Boo….tiful day!  All of my best, Dyan
Practice #Patience with your kid - Baking a good learning tool
We all need a little #patience, right?  I think there was a song about that…. If you are lucky enough to be a #patient person, I wish I was more like you!  One way that I practice #patience is when I am #baking with my daughter.  I love to #bake!  And this time of year is the best time to #bake.  It is like a switch goes off and my oven is in use all the time.  Something to do with the fresh cool air and the holidays right around the corner and my need to reconnect with myself and my family through good old fashioned #baking.  
My daughter and I have enjoyed this shared experience since she could stand up next to me in the kitchen (she even was my audience while still in her high chair).  Every time we #bake, I come to the same conclusion… I love creating things with her in the kitchen, I am a bit of a control freak (a this is how we do it kind of person - so is my daughter) and I have to be #PATIENT! 
This past week we did all things #pumpkin.  #Pumpkin pancakes – yum!  #Pumpkin cheesecake, #pumpkin chia seed pudding – yum yum!! (See Holiday page for recipe).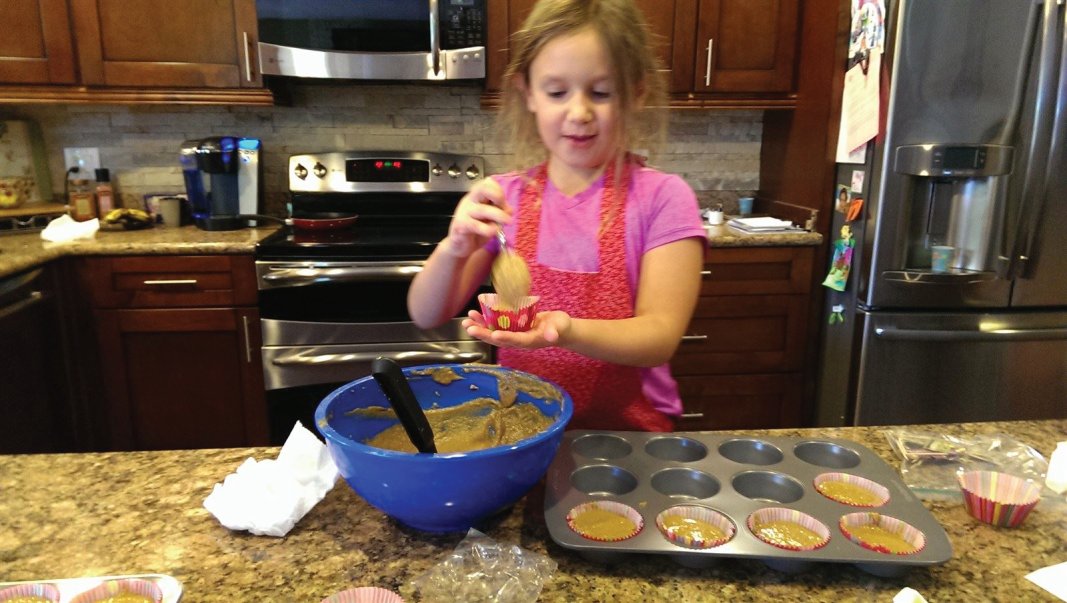 One way to practice #patience with your kid is to #bake.  I find that when I #bake with my daughter I have to practice patience, real patience.  She is eager to learn and create.  She loves to measure, mix and pour. She has always loved to create things in a bowl making some concoction or another.  I am a good baker, I always have been.  But I know that it takes patience, correct measurements, time and having the mix of the right ingredients. 
Since she was little I had to always take a deep breath to let her do the work, pouring, sifting, folding, stirring, measuring whatever the next step was, I had to take a step back and let her do it.  This simple small step has given me the ability to teach her and grow with her in the kitchen.  Even if it means, cracked eggshells in your dish, liquids spilled on the counter, flour everywhere, licked fingers in the bowl for the second, third or fourth time. 
I tell myself she is learning, growing and one day will be a good baker and it is OK to make the mess as long as you clean it up, right?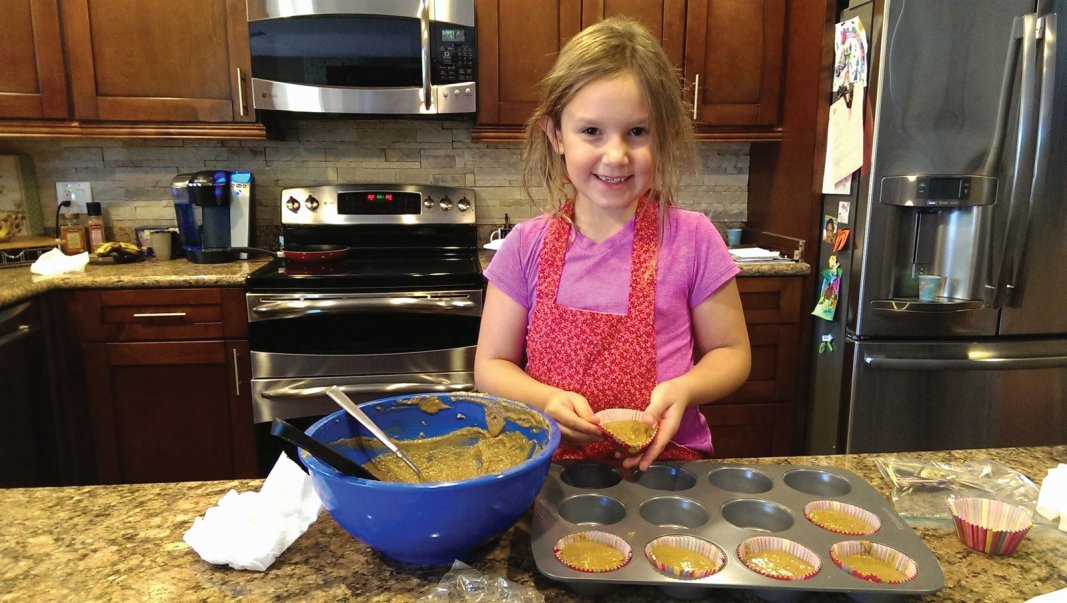 Over the past several years I am finding that I am finally becoming more #patient.  I am standing back and letting her have some control.  After all, there are so many valuable lessons, learning opportunities and quality time spent with #baking (I always want this to be something fun we do together), not to mention the delicious creations you can make!
#Patience with #baking is not only practice for you, but for your kid.  My daughter is always in the hurry up and pour, create and taste mood. She also likes to have complete control.  While #baking I take the time to tell her the importance of correct measuring, mixing and the many safety rules of a kitchen.  She has to practice #patience too, which is why this is such a valuable educational task for both of you.
Still don't think you can be #patient?
If you cannot stand to relinquish the control…you can do what one of my friends does.  She gives some ingredients to her daughter including her own bowls and measuring cups and lets her make her own in her own bowl.  A good way to mix fun and learning without having to be so #patient.
All of us could use a bit more #patience.  In this time and age we live in, it seems everywhere I turn people are getting more and more impatient.  Standing in line at a store, traffic light, school pick-up, with your kids, your spouse….the list goes on and on.  I am just as guilty as the next and have really been trying to focus on being #patient in every aspect of my life, with everyone that I interact with on a daily basis.  Deep breathing, thinking before I act and now #baking.  Grab your favorite cookbook, google your favorite recipe, get your kid in the kitchen and spend some quality time #baking.  All of my best, Dyan
What I learned:  Be more flexible, lighten up and that messes and mistakes are okay.
What we learned:  #Baking improves many skills and is a wonderful learning tool. Depending on your childs age many things can be learned and/or introduced to them.  How to organize ingredients, counting, measuring properly wet and dry ingredients, pouring, cracking eggs, stirring, reading the recipe and labels on ingredients, teamwork, textures of the ingredients, patience, creativity, an everyday task has a plethora of educational value, introducing the concept of fractions, clean-up, kitchen safety the list goes on….what a great way to be with each other, create something delicious and special for yourselves and family.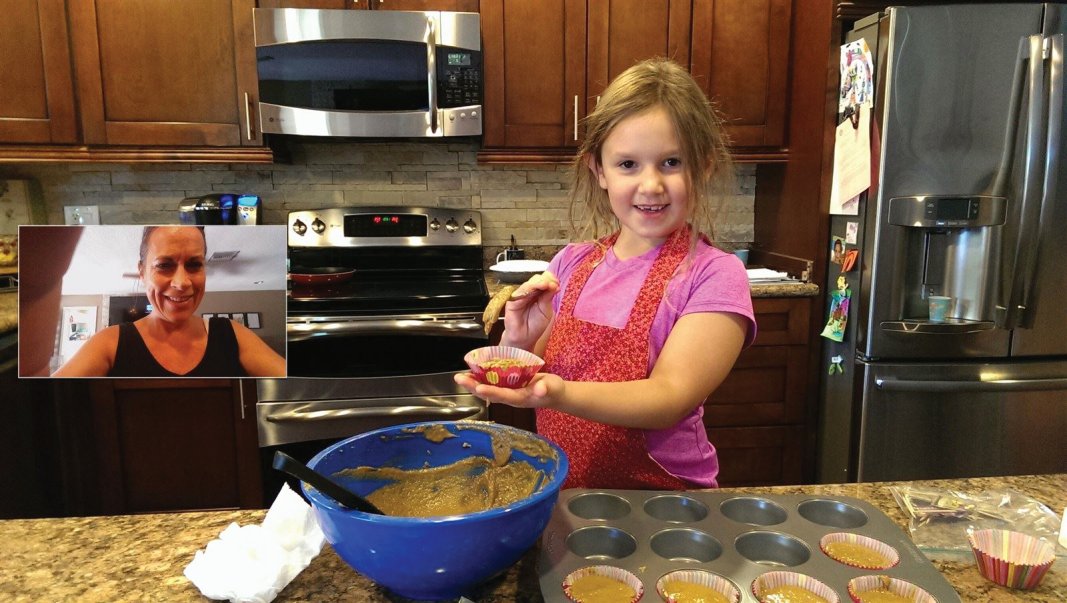 What we shared:
  A morning of fun, good old-fashioned quality time, laughs, good food, creating memories and practicing #patience together!!
Getting ready to create our pumpkins!

#HappyHalloween! Not yet, it is still one week away. My daughter and I created these pumpkins from items around the house. Reusing and recycling. I love it!
All of our supplies.

We used a card board box and old tissue paper. You also need, glue, scissors, paint brushes, paint - orange and green. (Black if you want to paint the eyes, nose and mouth) and pencil. That's it!
Sketch of pumpkin.

1. Sketch pumpkin. 2. Paint in the orange paint for the face. 3. Paint the stem green. 4. Glue the tissue paper in place for the eyes, nose and mouth. (One thing I need to mention, I did not have black tissue paper, so I thought easy...I'll color with black marker, wouldn't suggest this, either use black tissue paper or paint for the eyes, nose and mouth). It did turn out cute, but was more time consuming than I realized!!
Painted pumpkin.

After paint is dry and eyes, nose and mouth are finished. Cut out.
Finished pumpkins.

We love them! Put them in the windows so you can see from the street. They turned out great! The best part is we used everything from what we had on hand. We reused and #recycled and created our own pumpkin decorations to use for years to come. Happy Pumpkin creating! All of my best, Dyan
#PumpkinGlobe A Fun and Educational Way to decorate a pumpkin
Not sure how to decorate your pumpkins this year?  There are so many different ways to decorate or carve a pumpkin.  We personally have not carved pumpkins yet at home because of my daughters age and quite frankly, even though I love pumpkin seeds, I don't ever feel like dealing with the extra mess involved and my daughter would rather create with decorating then to carve. 
If your are looking for a fun, different and new way to decorate your pumpkin this year, why not make it educational and decorate a #pumpkinglobe.  This is a great way to mix holiday fun with learning.  One of my favorite things to do!  Learn new things while having fun!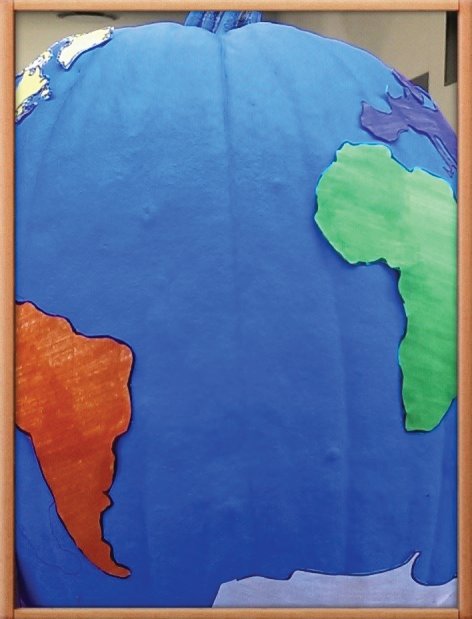 What you need:
A pumpkin of any size
A globe to review all the continents, countries, bodies of water, etc
Blue Paint (for the color of water) to paint the base of the pumpkin
Other colors of paint to paint the continents
Black marker to label the continents
That is it!  How easy and fun!
Of course you can make it more involved depending on the age of your child.  If your child is younger, just the basics will do.  The seven continents labeled by name.  If your child is older, you can get much more detailed.  You can draw the equator, add countries, even states and add the oceans - if you are so inclined.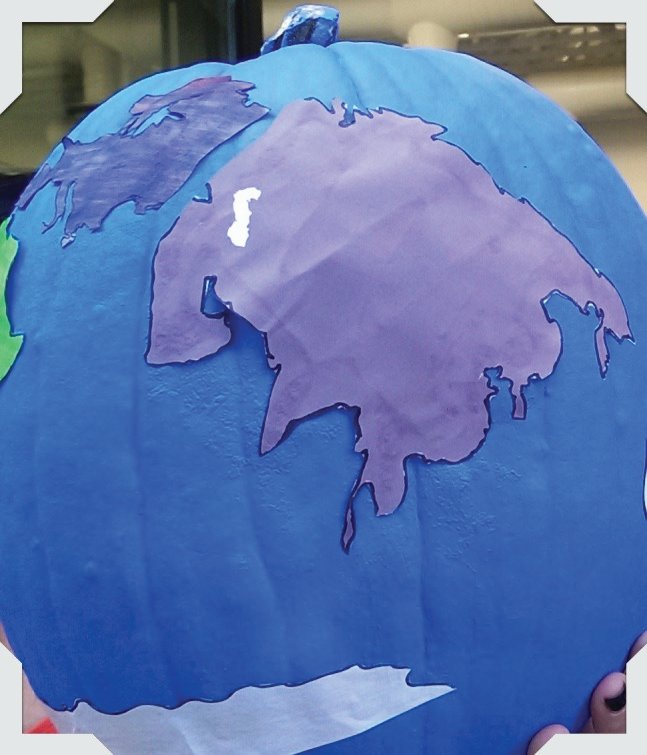 Depending on your creativity, you can do more than just paint the shapes of the countries on the pumpkins.  You can cut out the shapes of the countries with construction paper or paper you painted in the shapes of the countries, use fabric, colored thumbtacks to shape the countries or what ever else. It's up to you and your imagination.  Make it your own design. 

The most important thing is to have fun while creating it, to learn new things about the world we live in and to spend quality time doing it!



















While your out and about today, pick-up an extra pumpkin at the grocery store, get the needed supplies and create your pumpkin world with your child.  Take the time and enjoy the time teaching and/or reinforcing their geography knowledge.  I would love to hear from you. If you decorate a #pumpkinglobe this year.  Send me a picture and I will post it on my Halloween page.  Have a fun and educational day!  All my best, Dyan

0

/