Shopping Cart
Your Cart is Empty
There was an error with PayPal
Click here to try again
Thank you for your business!
You should be receiving an order confirmation from Paypal shortly.
Exit Shopping Cart
Where Moms and Friends get together to share about kids and life

Grateful Pumpkin - #funeasyinexpensivekidcraft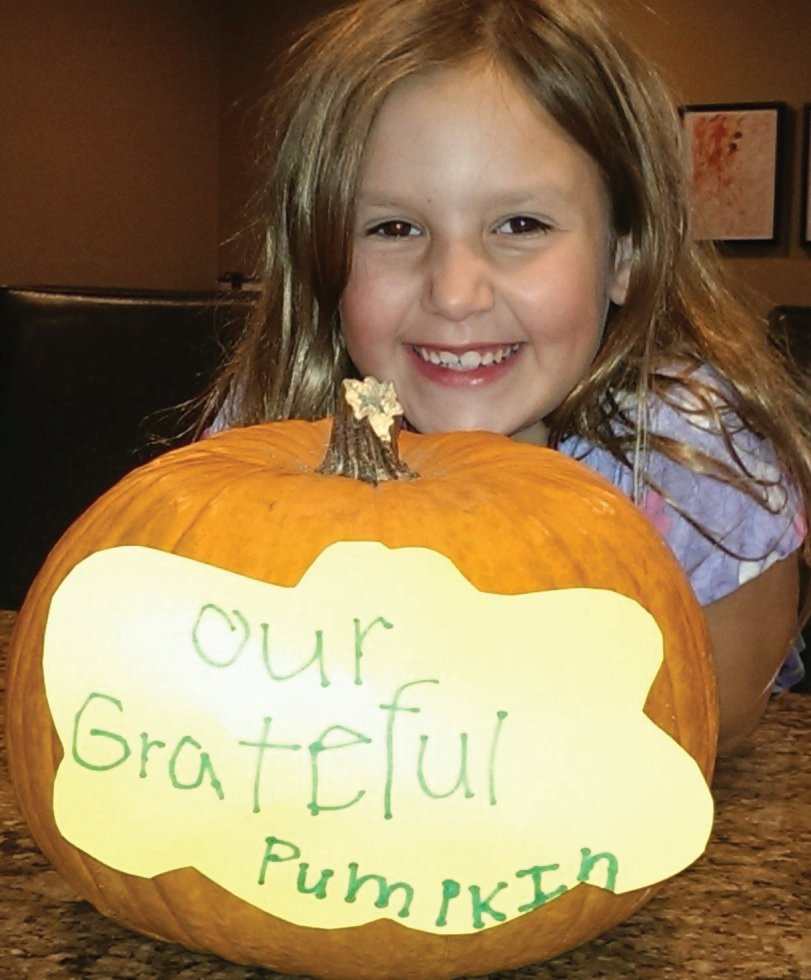 Our October was so busy with fun that we never had the chance to carve our pumpkins this year (or last...lol). I tried to squeeze in last week, but with everything we do in the last week of October it would have been forced and rushed. My daughter was fine with it because she had already decorated two pumpkins for Halloween and as the week quickly went by, I was already starting to think about what else I would do with these pumpkins. The idea of #gratefulpumpkin came to me and I was more excited about these than carving...so that's what we did!
What we used to create our #gratefulpumpkin:
1. A pumpkin (any size but bigger let's you write more things you are #grateful for - which is so important to teach your kids being #grateful)
2. Fall color construction paper
3. Glue stick
4. Sharpies
5. Scissors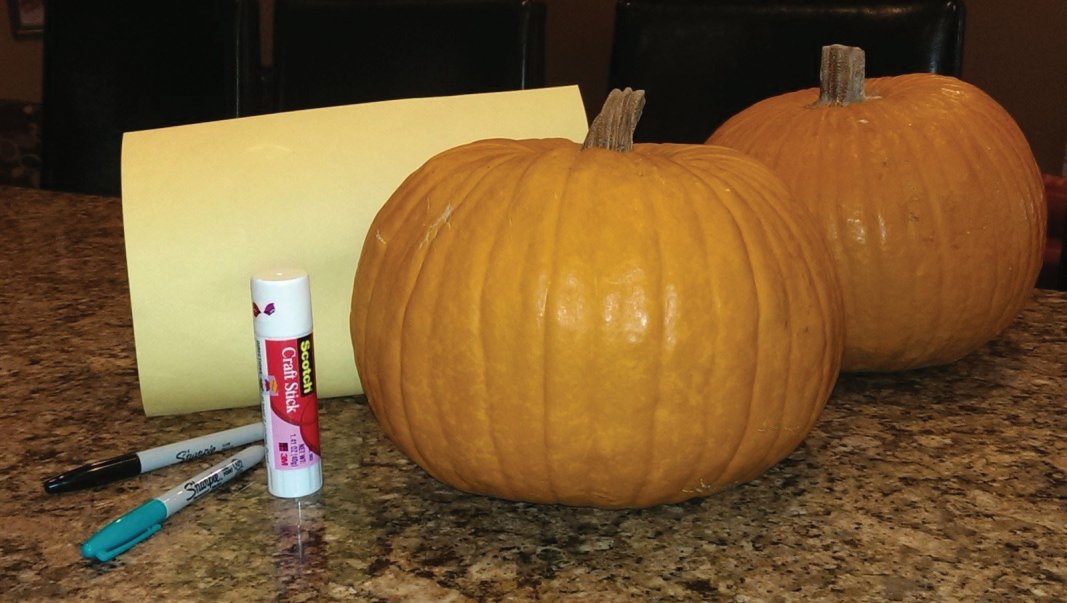 Cut a pretty design out of your construction paper. If your child can write have them write Our #GratefulPumpkin on paper, if not you can write. Glue to front of pumpkin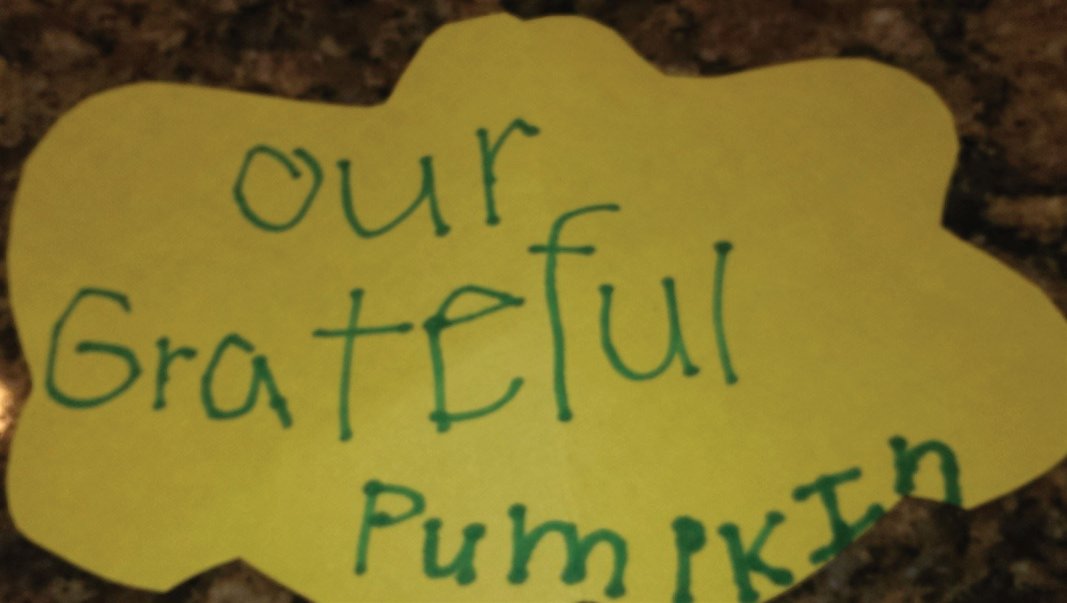 Have each person in your family write something you are #grateful for and add one thing everyday. By the end of the month you will have many things that you and your child are #grateful for and can reflect on each day. That's it!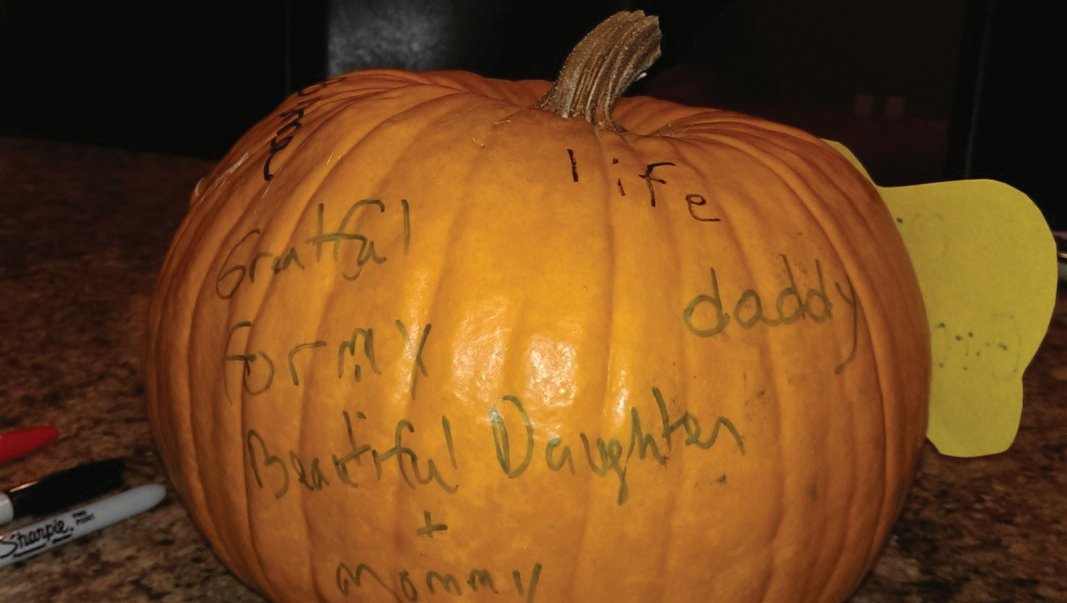 What we learned: How to #reuse items around the house, the use of scissors, practice writing, spelling and being #grateful of course!
What we shared: Creativity, fun, discussing what #gratitude is and why being #grateful for the wonderful people and things in our lives is so important, quality time and memories.
My husband even got in on our #grateful pumpkin which is atypical for him to join in on our moms,kids and friends stuff. #ILoveit....this became a family thing.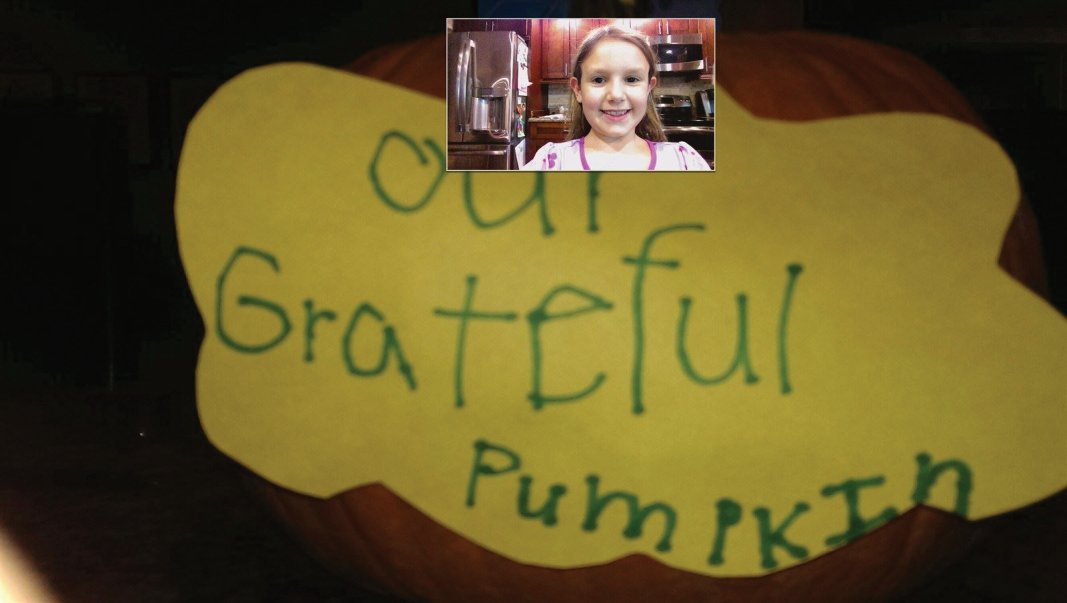 #Makethetime and #takethetime today to share time with your family and talk about #gratitude, what your #amazingkids are #grateful for, what you are #grateful for and the importance of #gratitude!
I am excited to hear my daughters responses each day. We have one rule. If it is already on the pumpkin and another family member has written it, we can not repeat what we are #grateful for, but have to come up with something new.
My daughter is so excited about this simple and fun way to express her #gratitude, she said she wants to come up with two things everyday!
MAKE IT YOUR OWN, MAKE IT FUN, JUST MAKE IT!!
You'll be glad you did! 
All of my best. May you have a wonderful start to this November. Dyan
#momskidsandfriends
Happy Bat Family

A new addition to our family of #HalloweenCrafts. The best part of this craft is that my daughter came up with this all my herself!! Last week she went to work with all our usual supplies and I asked her what she was making, she said it was a surprise. And boy it was! Her bat is the one on the left and it is too cute! Her wings came out better than mine!
What you'll need:

Paper towel holders, black construction paper, scissors, glue or tape, googly eyes, black marker and white crayon.
How to create your family of bats:

1. Cut your paper towel holders to the size you would like for your bat family. 2. Cut black construction paper to size for each bat and either tape or glue around. 3. Trace wings on black construction paper. 4. Cut out the wings. 5. Glue or tape the wings on the back of the bat. 6. Glue on the googley eyes or draw eyes. 7. Use black marker or white crayon to finish up the face. Easy, inexpensive and cute!
My daughters bat!

This was such a joy to see her make and create all on her own. I guess the last 4 years of making crafts with her has paid off! She is creative, imaginative and smart. Take the time and make the time with your kids. These easy, little time spenders make a difference in so many ways with your kids. The benefits I see in my daughter are wonderful! It brings tears of joy to my eyes and touches my heart everyday to see truly what an #amazingkid she is....
Our Happy Bat Family

Easy, fun, creative and inexpensive #Halloweencraft. All with items we have from around the house. Take some time this Halloween to make one of these crafts with your kid (s), you'll be glad you did!! All of my best, Dyan
All you need is love...wish it was as simple as that, but it is a good place to start!  Today make the time and take the time to teach your kids about #Earthday.  
Something, anything to teach them to respect, cherish and love this wonderful place we call #Earth!  I feel like each day we live, life goes faster than the day before.  We thrive on things, lots of things, more things.  We get over charged by all the electronics we use in a single day.  We go faster, faster and faster.  For today, lets stop and take a moment to reflect on our home, our planet our #Earth.  
Teach your kids about reducing, reusing, recycling.  
Take a moment to stop and be grateful for the beauty around us, the air we breath, the water we drink, the trees, the flowers, the sky, the colors of the rainbow...I think you get the idea.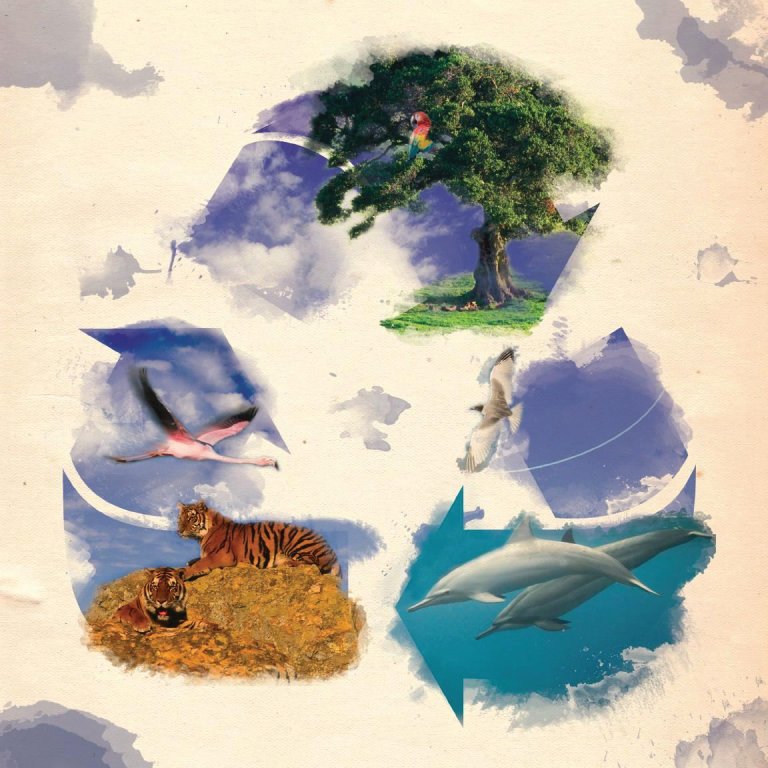 Yes, stop and smell the roses of life, of this planet.  Teach your kids to be a wiser, better,  more involved generation. Teach them to #bekind to themselves, their friends, their neighbors and to #Earth.  
Take a moment, pause, take a deep breath and sigh and thank Mother Nature for this planet called #Earth.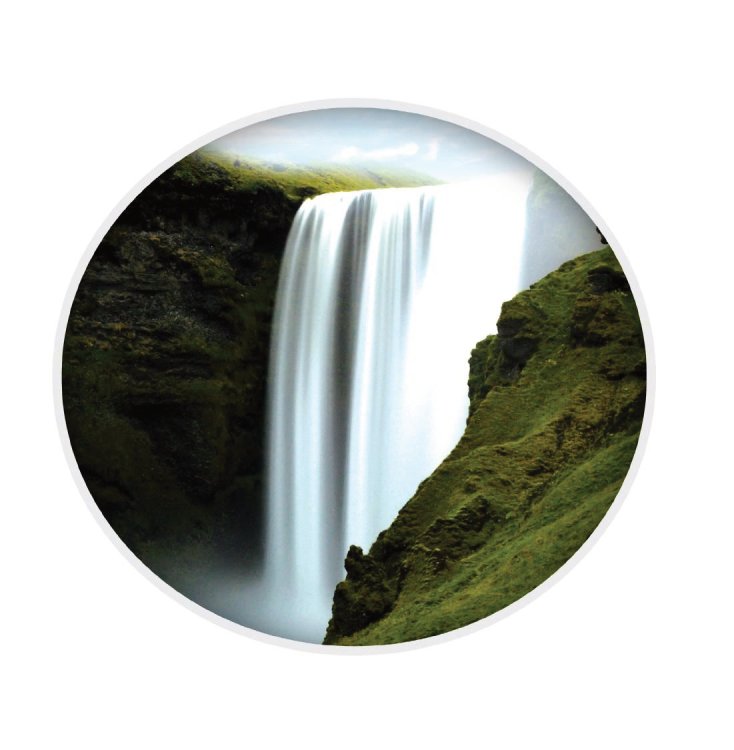 Take a moment to do something good for her.  Give her a present and pay her back with teaching your kids to take care of her.  For today, for tomorrow and for the future.  Plant a tree, garden or flowers,   
                  Give hugs to this #Earth by respecting her.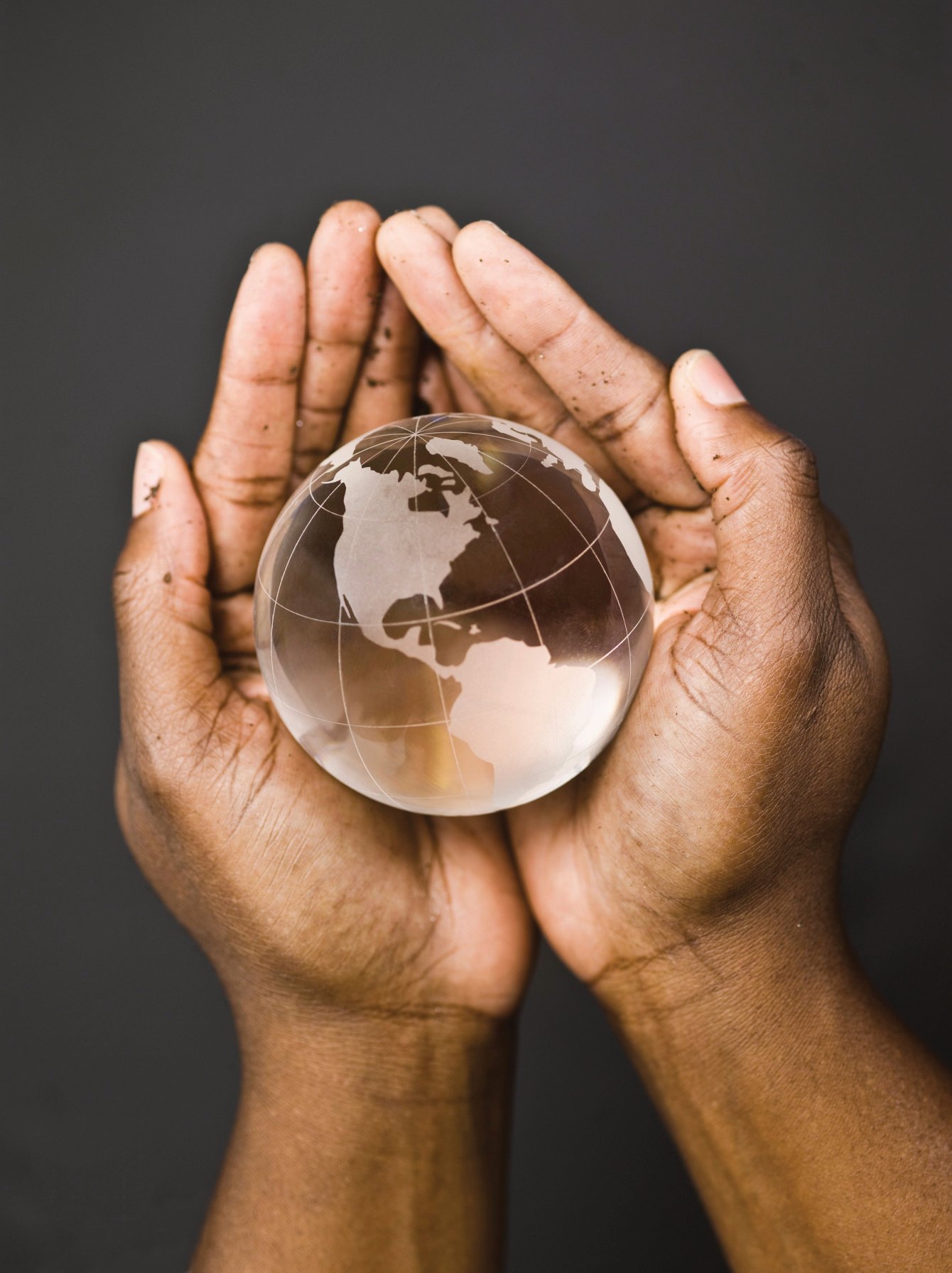 Reduce, reuse,  recycle for our families, friends, animals, birds, trees and for each other.  Enjoy the beauty around you no matter where you live.   Today and everyday enjoy our world, our children, yourself and respect our planet #Earth.  #HappyEarth Day!  All of me best, Dyan
Happy #thankfulthursday! I am #thankful for all the wonderful crafts my daughter and I make together and the quality time we spend together while making them... like this one! So cute, so easy to make, so much fun! Items needed for #TurkeyPumpkin: One Pumpkin, Glue stick or Hot Glue gun (adult supervision required-the glue can get very hot. Glue gun might work better for you to adhere the feather hands, eyes, nose and wattles). More items listed below.

We had most of these items around the house. We reused a pumpkin that we had from Halloween.
Red, orange, yellow and brown construction paper

For fun, easy and inexpensive crafts always have a supply of construction paper in the house of various colors.
Pencil to trace your kids hands and your hands

Scissors to cut out hand shapes to use as feathers.
Brown paint and paint brushes and large googley eyes.

Paint the pumpkin together to make the pumpkin brown to use as the #turkey body of this craft.
After pumpkin is painted and dried. Adhere the cut-out hand shapes on the back as feathers. It was fun to use both my hands and my daughters hands as feathers. The size variety was a nice touch to make the feathers fuller. We also had fun taking turns tracing each others hands both left and right hands.

Glue the eyes on the front. Cut a triangle out of construction paper for the nose, fold in half and glue under the eyes. Cut the wattle from red construction paper and attach under the nose. That's it!
This could very well be the cutest #turkeypumpkin ever!

Love, love, love this craft! So much fun! So easy! And so inexpensive! That's my motto! Hope you have the time to make this one to use as a #thanksgivingcenterpiece for your Thanksgiving table. So much we learned and shared: fun, creativity, I even learned with the red thing under the turkey's nose is called (the wattle). Enjoy your #Thanksgiving with family and friends. Remember to be grateful and live in the moment of the day. Cherish one another and make the time and take the time to enjoy your kids. Happy Thanksgiving! All of my best, Dyan
Getting ready to create our pumpkins!

#HappyHalloween! Not yet, it is still one week away. My daughter and I created these pumpkins from items around the house. Reusing and recycling. I love it!
All of our supplies.

We used a card board box and old tissue paper. You also need, glue, scissors, paint brushes, paint - orange and green. (Black if you want to paint the eyes, nose and mouth) and pencil. That's it!
Sketch of pumpkin.

1. Sketch pumpkin. 2. Paint in the orange paint for the face. 3. Paint the stem green. 4. Glue the tissue paper in place for the eyes, nose and mouth. (One thing I need to mention, I did not have black tissue paper, so I thought easy...I'll color with black marker, wouldn't suggest this, either use black tissue paper or paint for the eyes, nose and mouth). It did turn out cute, but was more time consuming than I realized!!
Painted pumpkin.

After paint is dry and eyes, nose and mouth are finished. Cut out.
Finished pumpkins.

We love them! Put them in the windows so you can see from the street. They turned out great! The best part is we used everything from what we had on hand. We reused and #recycled and created our own pumpkin decorations to use for years to come. Happy Pumpkin creating! All of my best, Dyan
0

/