Shopping Cart
Your Cart is Empty
There was an error with PayPal
Click here to try again
Thank you for your business!
You should be receiving an order confirmation from Paypal shortly.
Exit Shopping Cart
Where Moms and Friends get together to share about kids and life

Grateful Pumpkin - #funeasyinexpensivekidcraft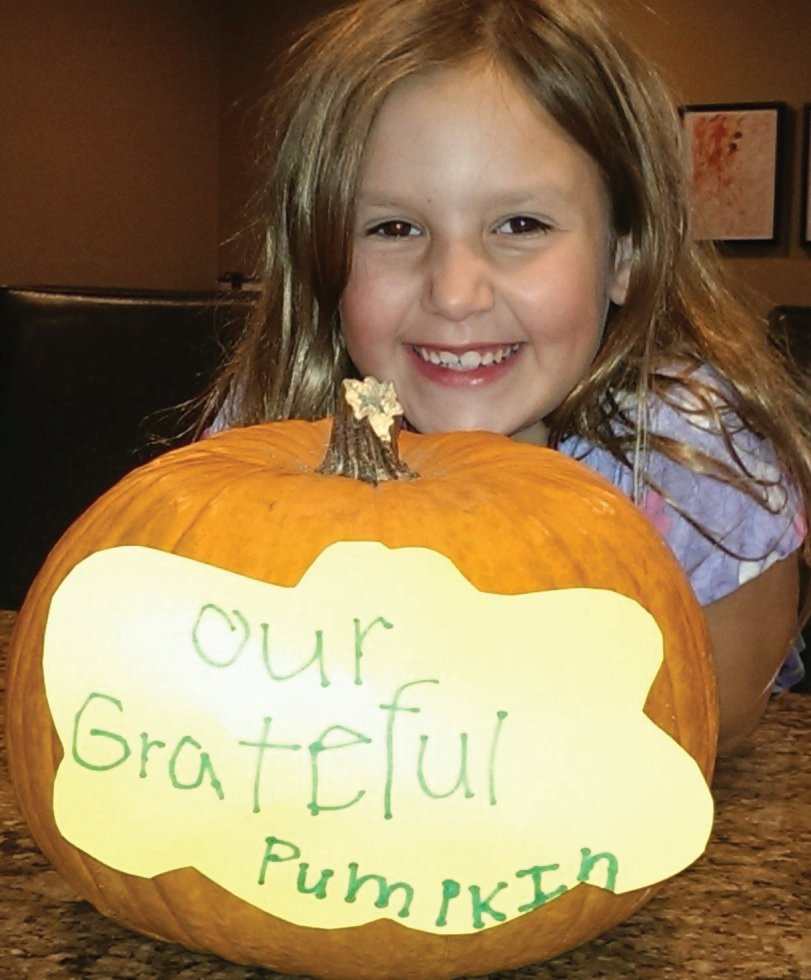 Our October was so busy with fun that we never had the chance to carve our pumpkins this year (or last...lol). I tried to squeeze in last week, but with everything we do in the last week of October it would have been forced and rushed. My daughter was fine with it because she had already decorated two pumpkins for Halloween and as the week quickly went by, I was already starting to think about what else I would do with these pumpkins. The idea of #gratefulpumpkin came to me and I was more excited about these than carving...so that's what we did!
What we used to create our #gratefulpumpkin:
1. A pumpkin (any size but bigger let's you write more things you are #grateful for - which is so important to teach your kids being #grateful)
2. Fall color construction paper
3. Glue stick
4. Sharpies
5. Scissors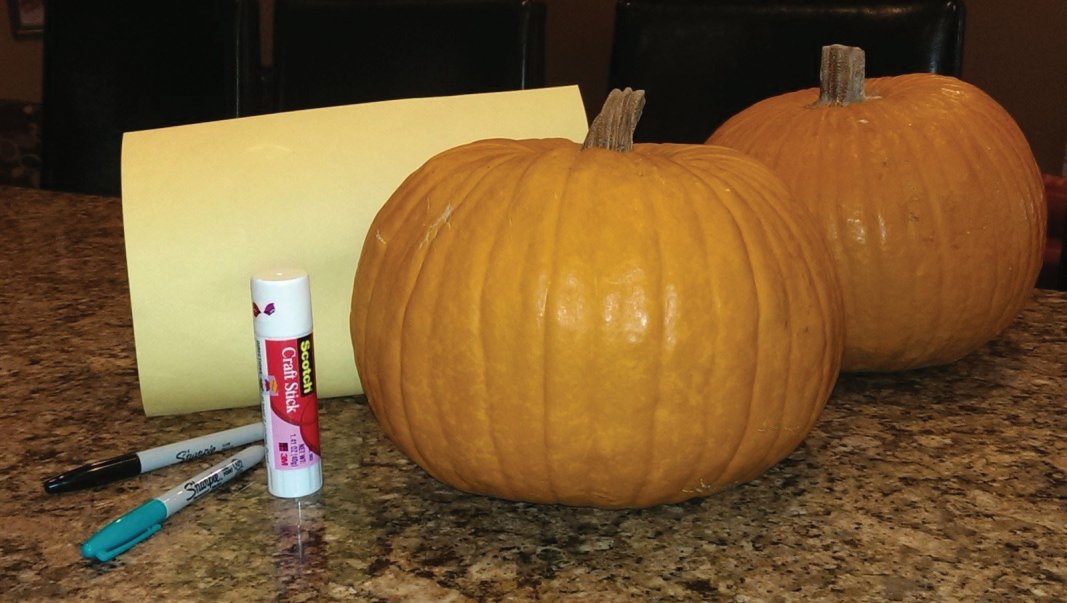 Cut a pretty design out of your construction paper. If your child can write have them write Our #GratefulPumpkin on paper, if not you can write. Glue to front of pumpkin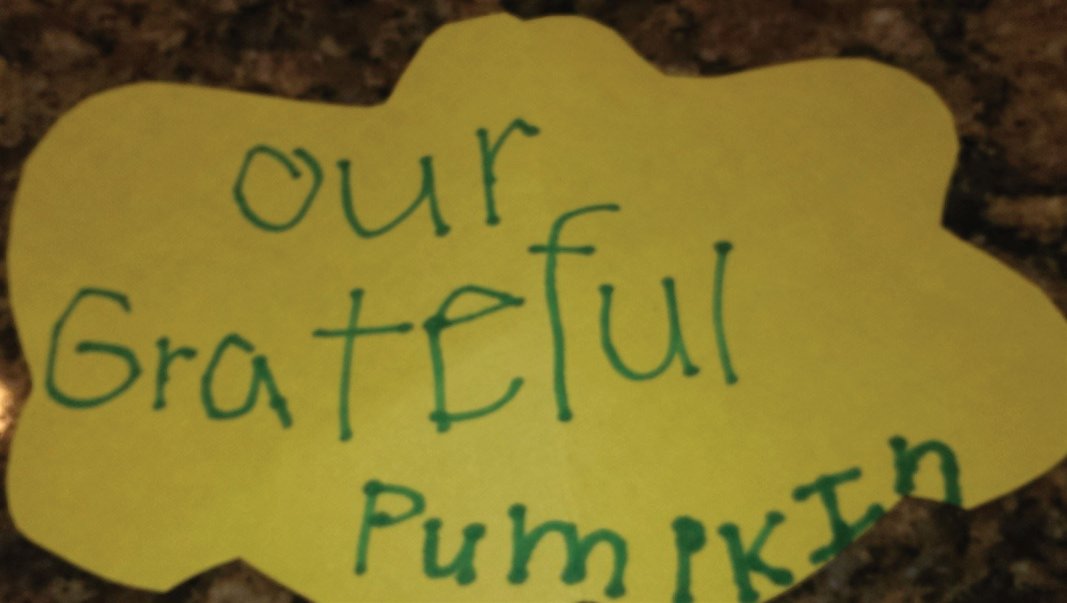 Have each person in your family write something you are #grateful for and add one thing everyday. By the end of the month you will have many things that you and your child are #grateful for and can reflect on each day. That's it!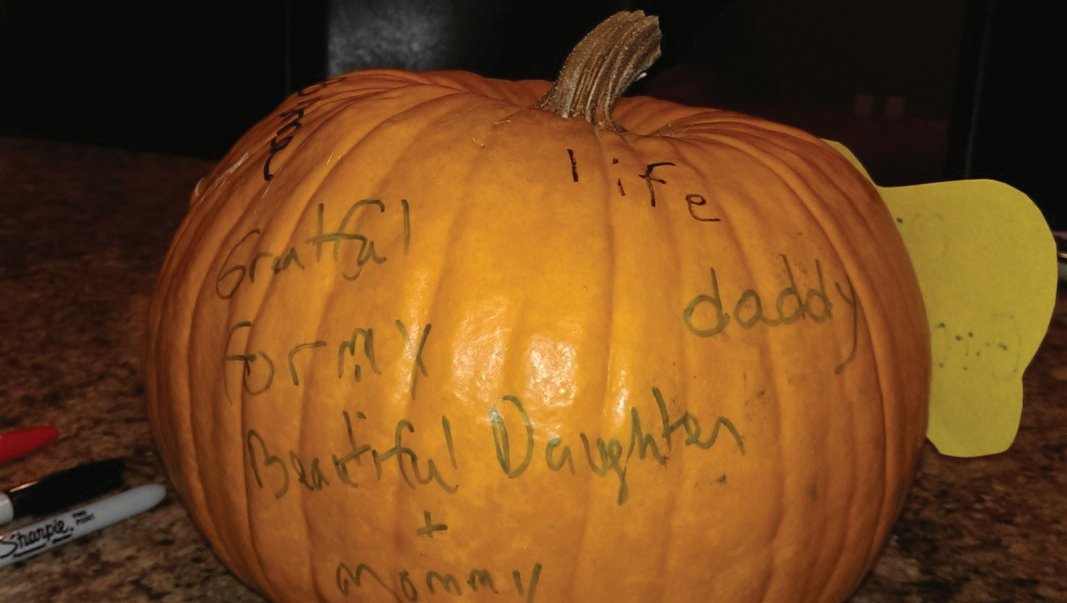 What we learned: How to #reuse items around the house, the use of scissors, practice writing, spelling and being #grateful of course!
What we shared: Creativity, fun, discussing what #gratitude is and why being #grateful for the wonderful people and things in our lives is so important, quality time and memories.
My husband even got in on our #grateful pumpkin which is atypical for him to join in on our moms,kids and friends stuff. #ILoveit....this became a family thing.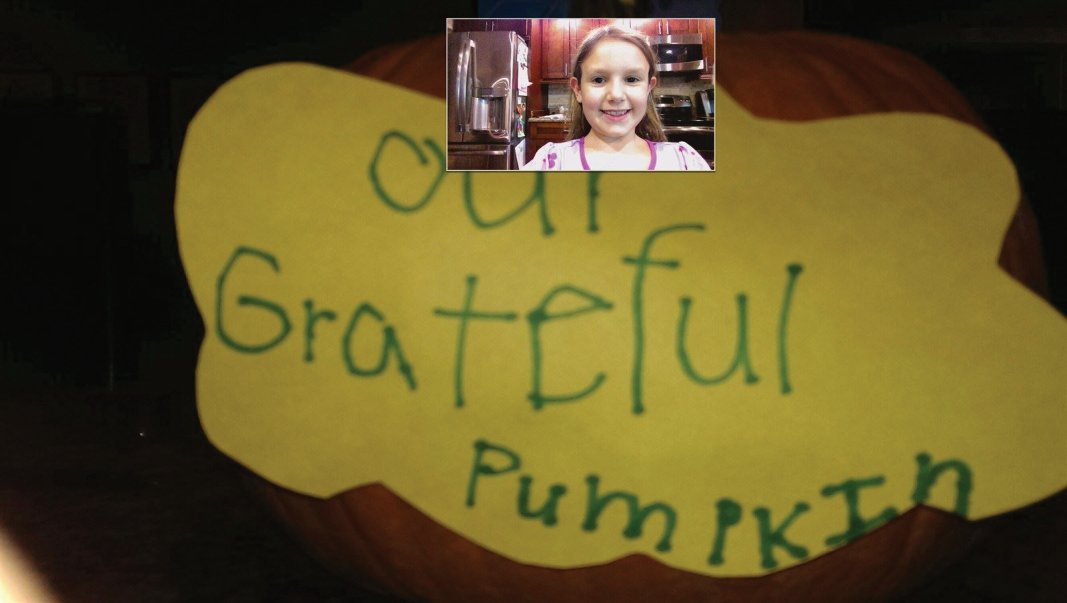 #Makethetime and #takethetime today to share time with your family and talk about #gratitude, what your #amazingkids are #grateful for, what you are #grateful for and the importance of #gratitude!
I am excited to hear my daughters responses each day. We have one rule. If it is already on the pumpkin and another family member has written it, we can not repeat what we are #grateful for, but have to come up with something new.
My daughter is so excited about this simple and fun way to express her #gratitude, she said she wants to come up with two things everyday!
MAKE IT YOUR OWN, MAKE IT FUN, JUST MAKE IT!!
You'll be glad you did! 
All of my best. May you have a wonderful start to this November. Dyan
#momskidsandfriends
As school approaches, I thought I would do a re-post of my favorite way of getting my child ready for school.  Have some back to school fun with these and get them ready for a no tear day of school.  I would love to hear how these worked for you, send me a comment to post and share your success!  All my best, Dyan 

Paper chains a simple yet effective tool for the concept of time in days.  We have been making these for the last few years.  We started with her first day in preschool.  My daughter had just turned 3 but yet these helped her understand how many days were left before she would start on her new adventure of preschool.  The transition was so easy for her that she barely turned around to say good bye to me!  As I turned to leave her there for the first time, the tears filled my eyes.  I was definitely more effected by the separation than her.  We have continued to make these for all exciting or important engagements afterwards.  The arrival of her cousins for spring break, planned vacations or activities that she was looking forward too and every year of school since.  They help build excitement and anticipation.  The paper chains also help with the how many more days until question.  She looks forward to taking one off every night and counting how many more days until that exciting moment of what ever we are counting down too. I am sure as she gets older the excitement of making these will wear off and as she grasps more of the concept of time she will not need them to help her understand.  But in the meantime, we will continue to make them and look forward to all the exciting firsts and other thrilling engagements in her life.  I hope you take the time to make these with your kid (s).  There are many things to learn from this easy craft. 
What we learned:  making lines with a ruler, practice cutting with scissors, practice writing letters and numbers, using tape, making something that can measure time in days and counting.
What we shared:  quality time together, fun, inexpensive craft and learning tool, creativity, sharing in anticipation of something we are looking forward too!
Go grab some paper, scissors and tape and try it!  It's easy and you'll have fun doing it! You might even incorporate it into your lives for all of your exciting occasions.  All of my best!  Dyan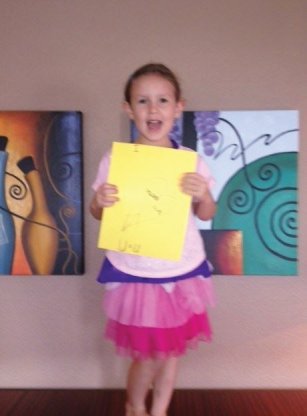 Let's move on to more positive things shall we...like being present with your kids.  With the first month of school behind us, I am finding that I am finally getting into a routine.  As I look back at this first month, I have been overwhelmed with many responsibilities that I had to take care of and I am actually grateful for the time my daughter has been in school because it has been easier on both of us to juggle my time of getting things done and spending time with her.  While I miss the free days of summer...doing what ever we want whenever we want...I am realizing that the time I do have with her (outside of her activities and school) have become more precious than ever. 

Yesterday we had a good old fashioned play day with lots of activities and fun!  It was the best day I have spent with her in a while and I know the best day she has spent with me!  We started the day with making home made blueberry vegan pancakes, even though loaded with lots of good things like flax, fiber and antioxidants they were delicious, she even agreed!  You learn so many great things when you cook with your child.  How to measure, mix, fold in ingredients, pouring...the teaching opportunity is endless. 

We watched baby videos...one of her and my very special things to do.  It was a rainy morning which we don't get very often, so we took advantage by watching a few old videos laughing and enjoying her earlier years...of course I do get melancholy and reminiscent of the days gone by...but I am grateful for everyone of those videos and times I spent with my daughter. 

We went outside and splashed in the puddles and stood in the rain and then looked for rainbows when the sun came out.  Unfortunately, we didn't see one, but the point is we did get a chance to look for one. 

Went swimming, played keep it up, dived for rings and had seahorse races around the pool on our noodles. 

Inside to make a video card to send to her parents for grandparents day, a craft out of my favorite kids magazine,  High Five - (traveling tic tac toe -please see link), mango smoothies, hide-n-seek, finished up the day with a wonderful dinner, game of memory and reading 4 books to complete her reading log for the week.  Sound tiring??  I guess it kind of does, but it wasn't, not at all. 

It was a day that we both needed to reconnect and take advantage of nothing but our time together and a day of good old fashioned fun!  I loved it and so did she!

I was thinking about my day, as I always do before I go to bed, I was grateful for every second we spent together, every moment.  When I went back into her room last night to put her books away (after recording them in her book log for school), she said "Mommy, I love you," in her sweet little voice.  My heart melted as it always does when she says nice things.  I am sure she had been reflecting on the day herself as she was falling asleep and thinking of all the fun she had too! 

Take advantage of your time with your kids, they are getting older every day and it seems like our lives are in super sonic speed these days.  Make each moment of your time with your kid count, do something fun, learn something new, do things that they want to do.  Take the time and make the time to be present with your kid.  The smallest of efforts will grow your family bond and make everyone happy.  Make your next time together a day of good old fashioned family fun, turn off the computer, don't answer any phone calls and make it all about the family. All of my best Dyan

 

What I learned:  all of us need a day of good old fashioned fun, every moment I have free and my child has free should be used to create family bonds and wonderful memories, how good my daughter is at memory game, how nice it is to take a stress free relaxing day with family - an opportunity that should never be passed up!

What we shared:  fun, fun, fun, cooking-learning new cooking techniques like folding in ingredients, how to read fractions on our measuring cup, good healthy food, fresh air, love and strengthened our bond. 

0

/