Shopping Cart
Your Cart is Empty
There was an error with PayPal
Click here to try again
Thank you for your business!
You should be receiving an order confirmation from Paypal shortly.
Exit Shopping Cart
Where Moms and Friends get together to share about kids and life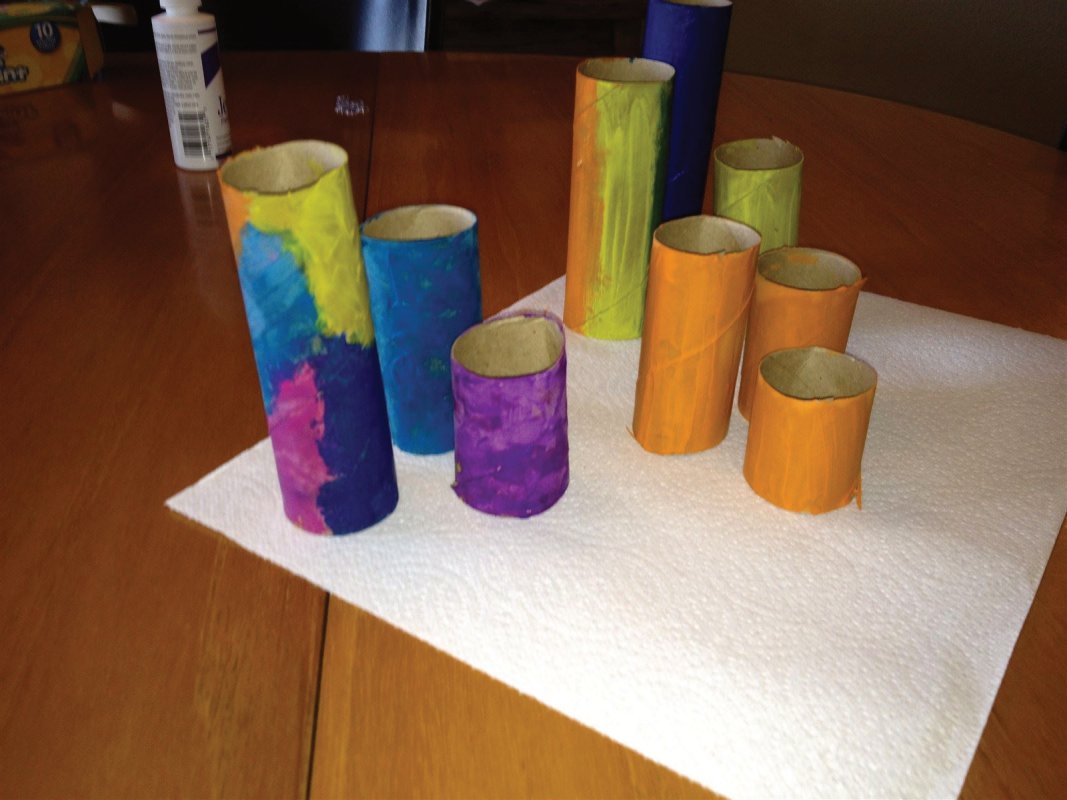 Happy Monster Family!
With #Halloween week in full swing the craft fun continues. This is a craft from a previous year, but we had so much fun making, I thought I would repost for all my new readers.  #Makethetime and #enjoythetime with your kids making these simple, fun and inexpensive crafts.  They add a lot of fun to your existing decorations and the time you spend making them with your kids is priceless!  All of my best, Dyan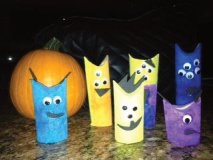 This craft started our #Halloween family and was easy, fun and inexpensive!  By the time we were done doing all of these crafts, my daughter was painting like a pro and really doing better than ever with a paint brush.   We finished with making a haunted house for all of them to hang out around.  
Items needed:  Paper towel rolls, scissors, miscellaneous paint colors, paint brush, googley eyes, black foam paper for mouth, hair and other add-ons, glue or hot glue gun. 
Cut the paper towel holders into miscellaneous sizes.
Paint using different colors - use your imagination.
Let dry. Fold in sides to make horns.
Glue on googley eyes.  Let dry.
Cut different shapes for mouths, hair and ears.
Glue on.
That's it!
What we learned:  To use our imagination with creating different looking monsters, colors and designs.  It was my daughters idea to do a tie-dyed one and a rainbow one.  Getting better at using a paint brush and filling in all the spaces as she painted.  Creativity with colors and shapes of mouths and hair.  Adults should do the cutting and use the hot glue gun.
What we shared:  #Halloween memories to last a lifetime, creating a family for our haunted house, quality time together and more decorations for our home. And of course lots of fun!
#MAKETHETIME & #TAKETHETIME TO #SPENDTIME
WITH YOUR KIDS!  YOU WILL BE GLAD YOU DID!
#TAKETIME TO #RAISEAMAZINGKIDS
We had our annual #happyhalloween party this weekend! As usual we were pressed for time but worked hard to make it happen! Incase you decide to throw a last minute party for your kids we wanted to share a few ideas.
My daughters food choices were a cute addition!
Cheese, olive and chive flour tortillas decorated as pumpkins.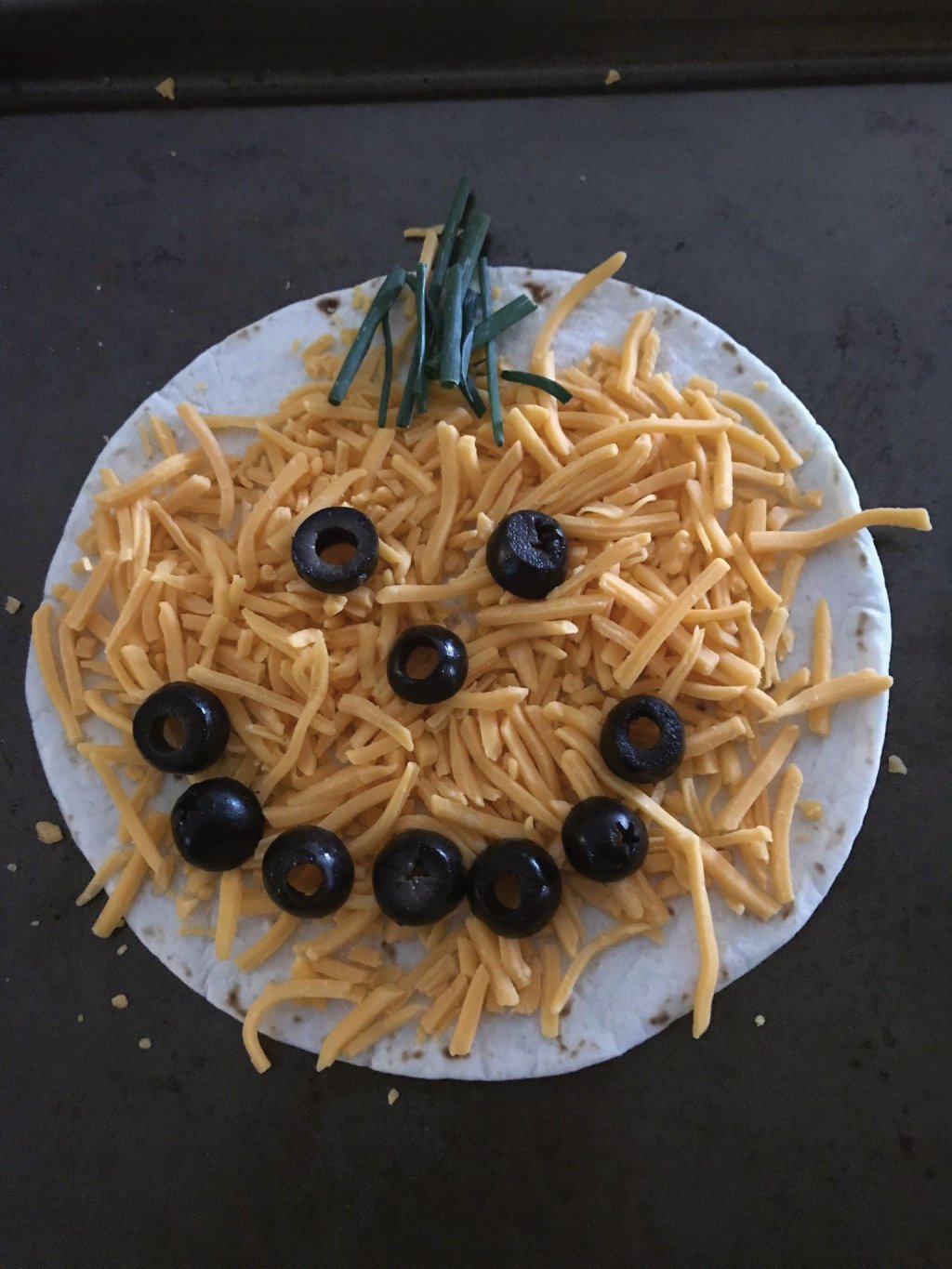 Cutie oranges peeled and decorated with celery leaves to look like pumpkins.
We used purple organic grapes on skewers to give our serving platter a finished look.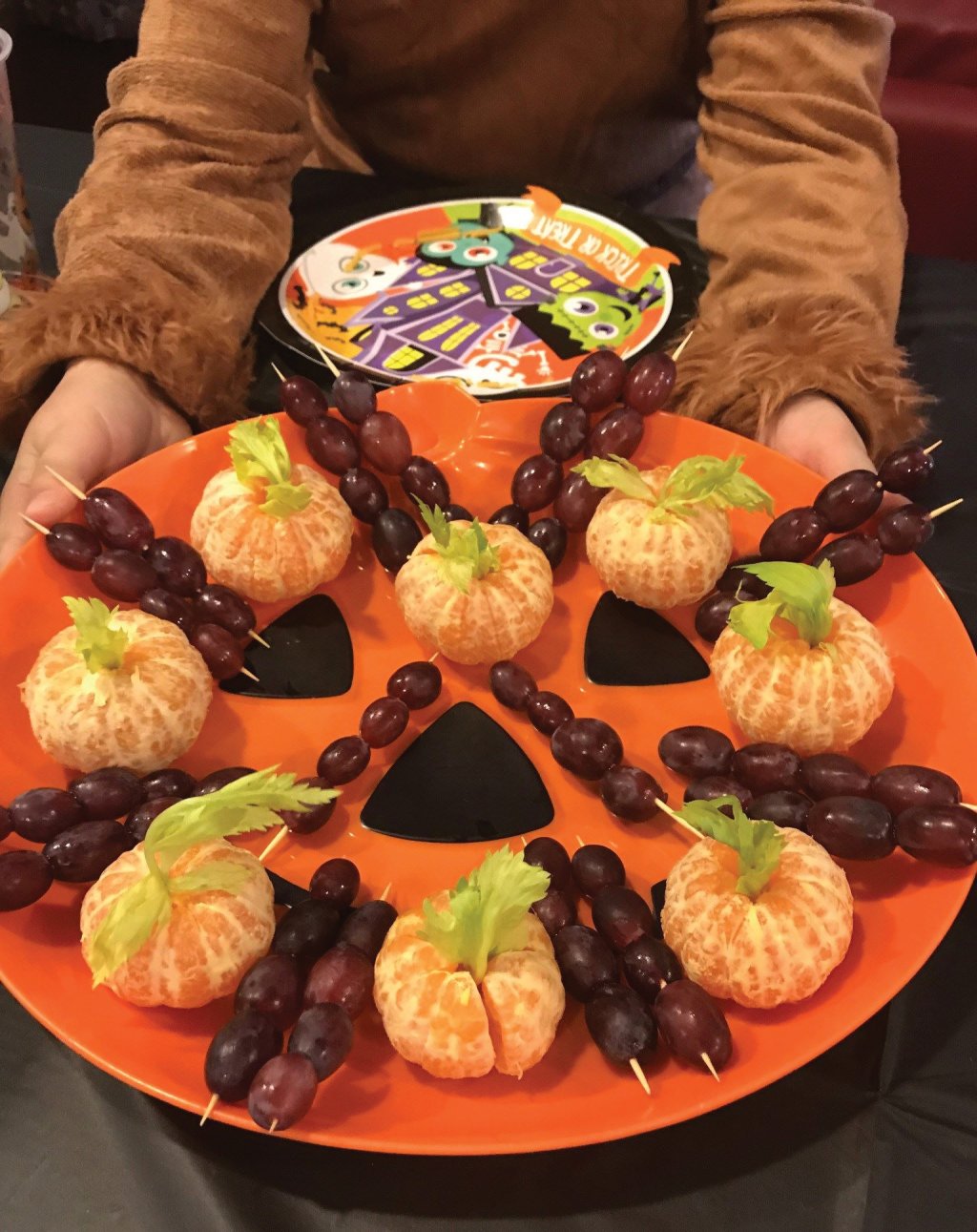 The left over celery we washed and cut and added almond butter and decorated with dried cranberries.  I found a better finished version of this on-line

Unfortunately, I did not have all the ingredients, but if you do I would suggest these instead.
We made witches brooms with cheese sticks Snyders GF pretzels wrapped with the chives.  There are many varieties of these on-line we used chives already cut and ready to go much easier and faster prep time.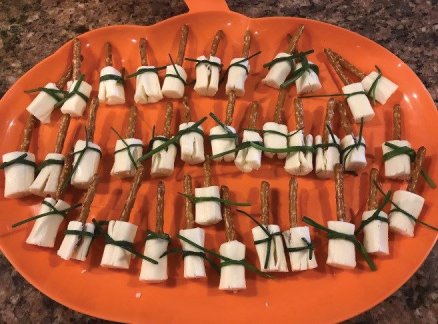 And of course our magic potion station!  The kids always love this!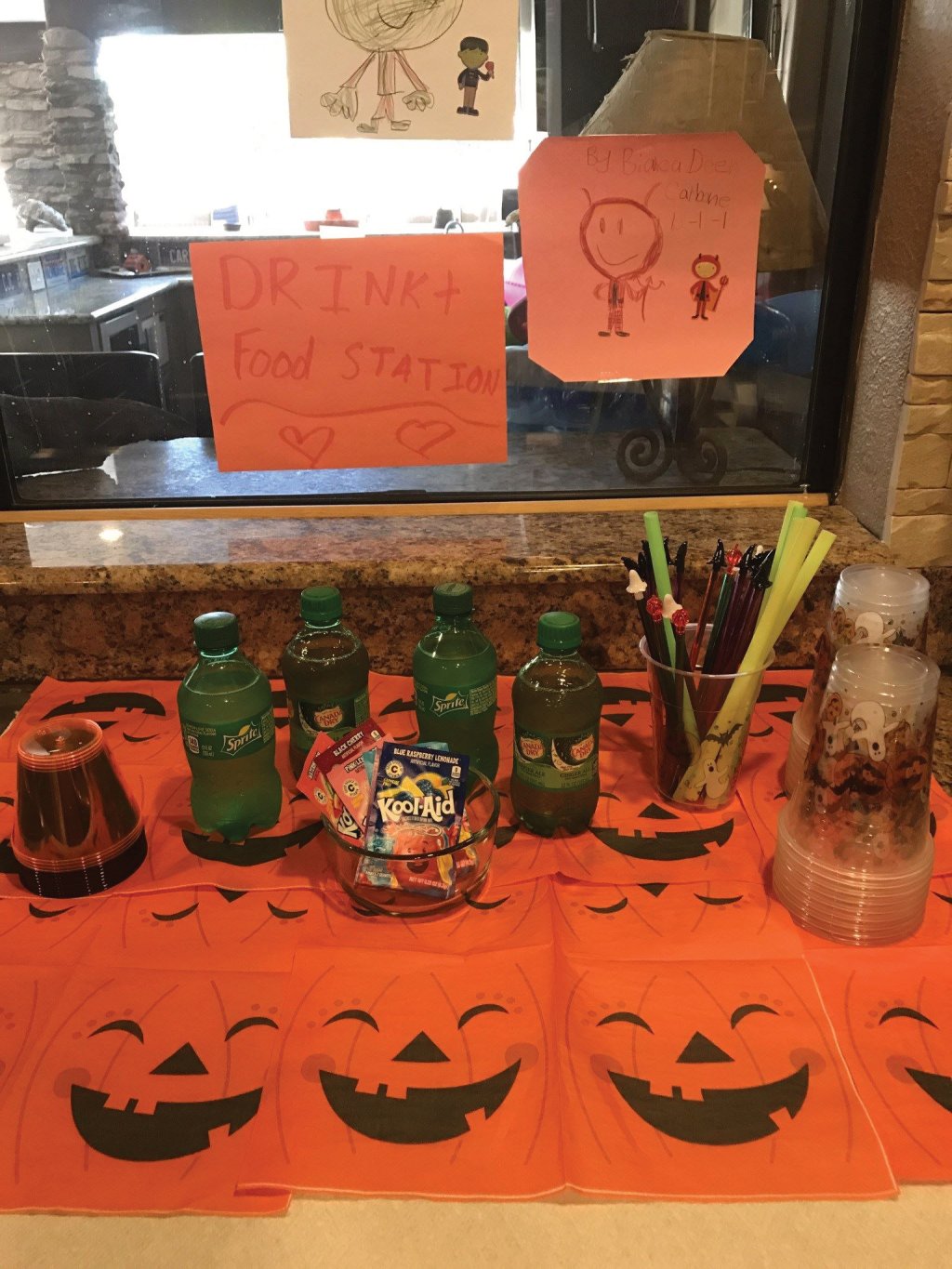 We made rice krispie treats, instead of cutting them or shaping them into pumpkins, we made a silly pumpkin graveyard batch...definitely a time saver!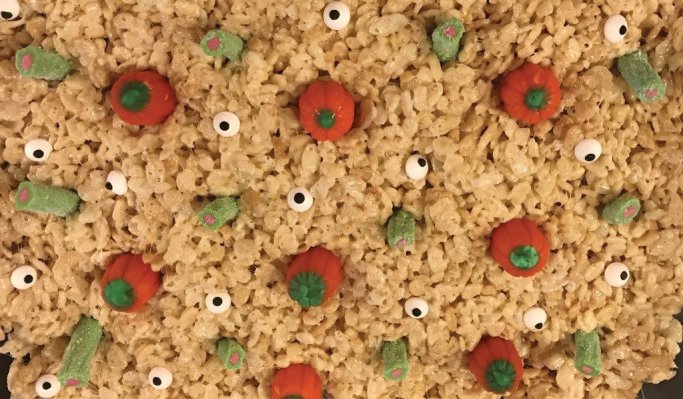 This years activities included decorating pumpkins, making slime and Halloween #Mad Libs. 
Your local grocery should have small pumpkins for less than $1....and the kids love to decorate these.  We typically use stickers/pens/stamps or paint.  Whatever we have on hand.  Another way to save money on your party!
We love slime!! 
I found these containers at the dollar store so the kids could mix and take the container home.  No mess for me and the container is perfect for the slime so it doesn't dry out!  We always give a party favor to our guests.  These gifts were around $3.  Not bad for a pumpkin and slime!!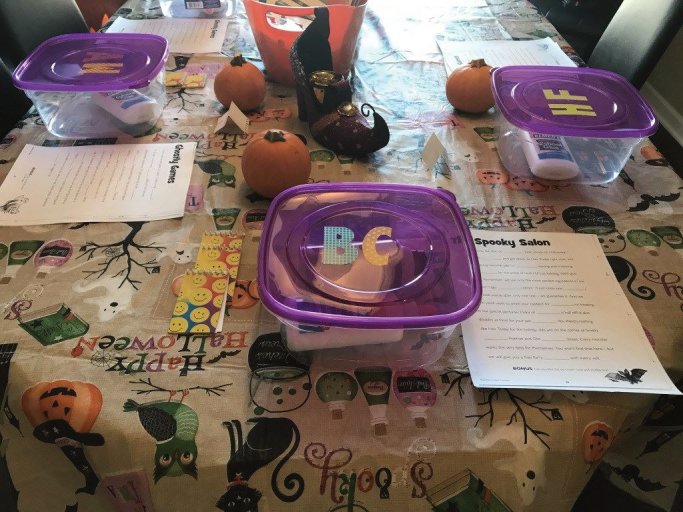 We love Highlights in our family.  The book we used for our mad libs is a wonderful book of Halloween Mad Libs from Highlights.  My daughter picked two out she wanted to do with her friends.  I made copies for the girls.  When they finished filling them in they each stood up and read to each other.  One thing I always do at our parties is include something educational.  This activity made the girls think and they also practiced reading and speaking in front of others.  Of course they don't realize this...because they are having fun too!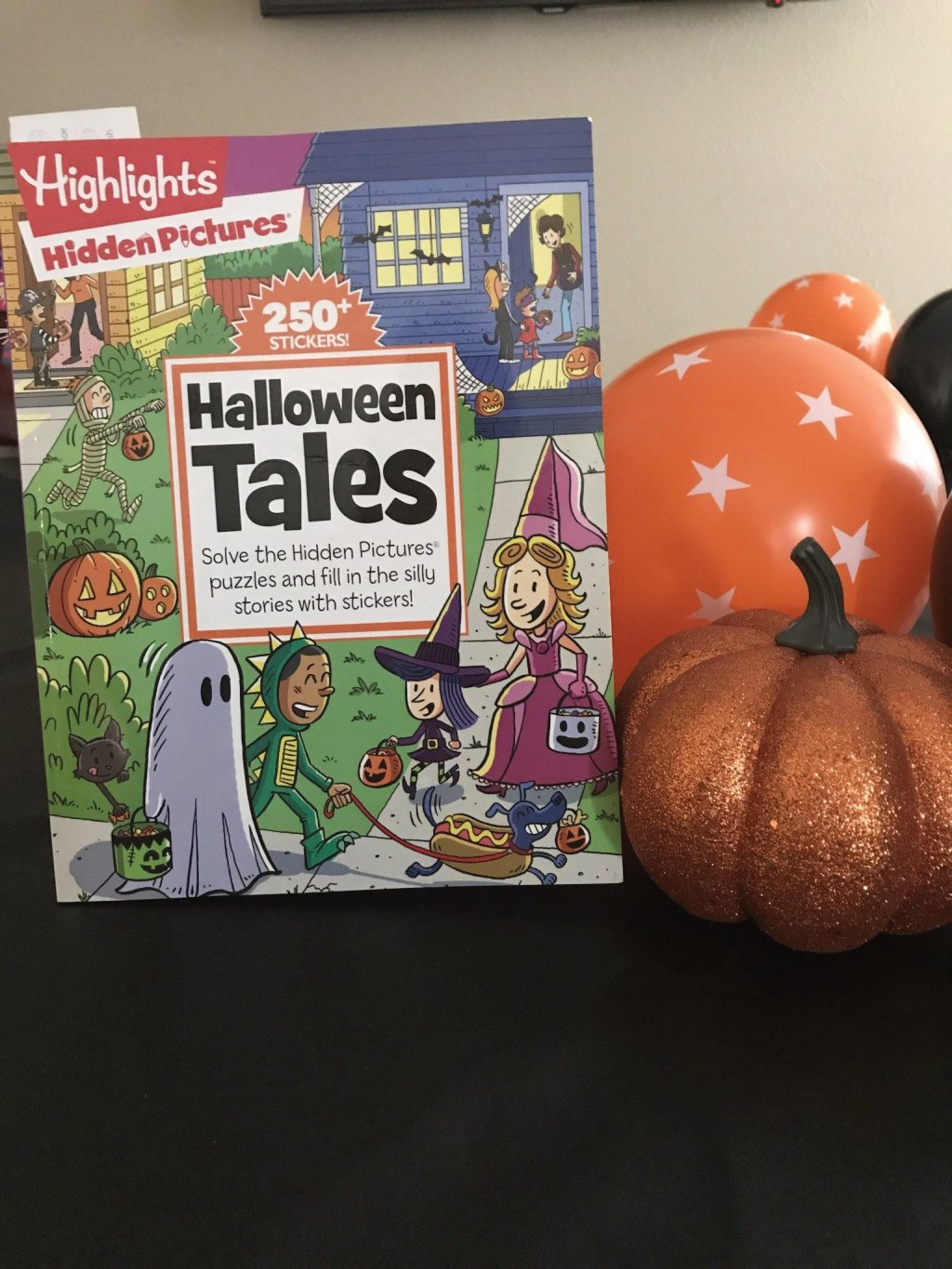 At the end of the day I received the best compliment ever!  One of the girls said to me that we throw the best parties ever!  #ilove it  It made our day!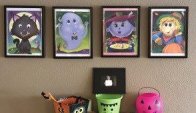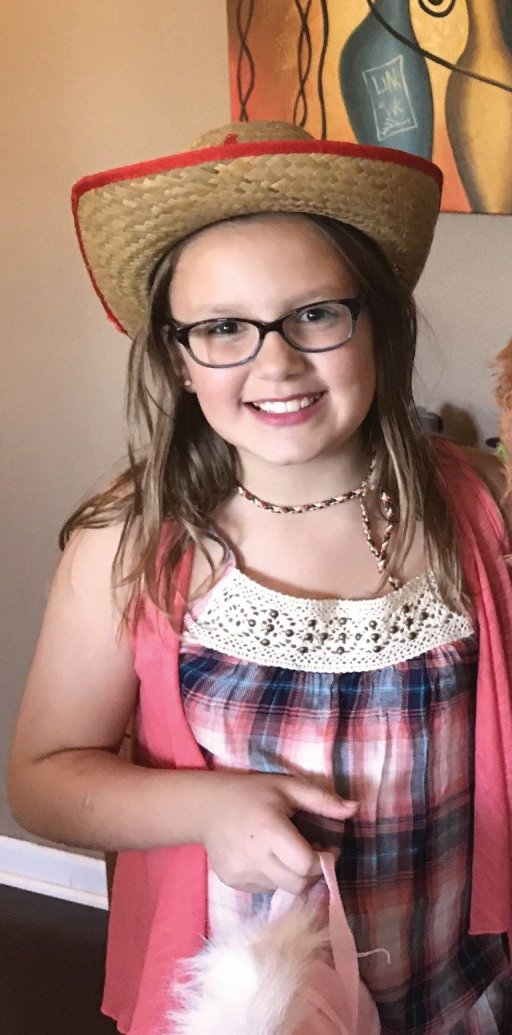 #Maketime & #Taketime to spend #qualitytime with your kids this #Halloween.  Whether you go all out or do a couple simple things.  It is this time, any time, that we spend with our kids, that makes a difference in their lives and yours and helps you to raise  #amazingkids 
#savorthemoment
All of my best!
Dyan
This is a repost from a past #Halloween.  I just loved doing this so much I had to repost!!  It is wonderful to look back and see our #HappyHalloween families (ghosts, monsters and pumpkins) come together for a super cute, inexpensive and fun #DIY #Halloween decoration.  Store bought is easy because you just put it up and your done.  But making these #funeasyinexpensivekidcrafts brings memories that last a lifetime!!   Also bringing a sense of accomplishment to your child and a real feel of holiday traditions that you can create together.   I hope you enjoy making them as much as my daughter and I did.   All of my best, Dyan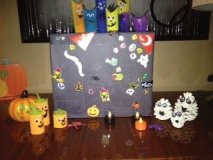 Even if your kids are too young to go to a Haunted House you can still create one at home and it doesn't have to be scary either.  My daughter is getting older and is starting to understand all about #Halloween and loved doing all the #Halloweencrafts We finished up our craft week with a Haunted House that goes with all of our other Happy ghouls.  We then displayed it on a table and it really turned out to be a super cute #Halloween decoration/centerpiece for our buffet table.  This craft is fun, easy and inexpensive my motto! 
#Whatwelearned -  Measuring and cutting. How messy glue can really be. Being creative is total #kidfun
#WhatIlearned - My daughter can draw her very own haunted house and didn't need my help!!! She also spelled Boo on her own and is getting quite good at drawing ghosts all by herself. A happy moment for both of us.
All you need:  Small to Large size box (we used a medium one), several pieces of black construction paper, scissors, glue, white marker or crayon, miscellaneous Halloween stickers (foam or regular or both) and some small tea lights for the walkway.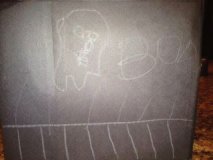 How to:
Fit black paper by cutting to size and glue around the box.
Take your white crayon and (depending on how old your child is) let them draw their own version of a haunted house, add windows, doors, a fence, trees, what ever inspires you or your child.
Add tea lights for a special touch.
Your done!
#inspireyourchild  raise #amazingkids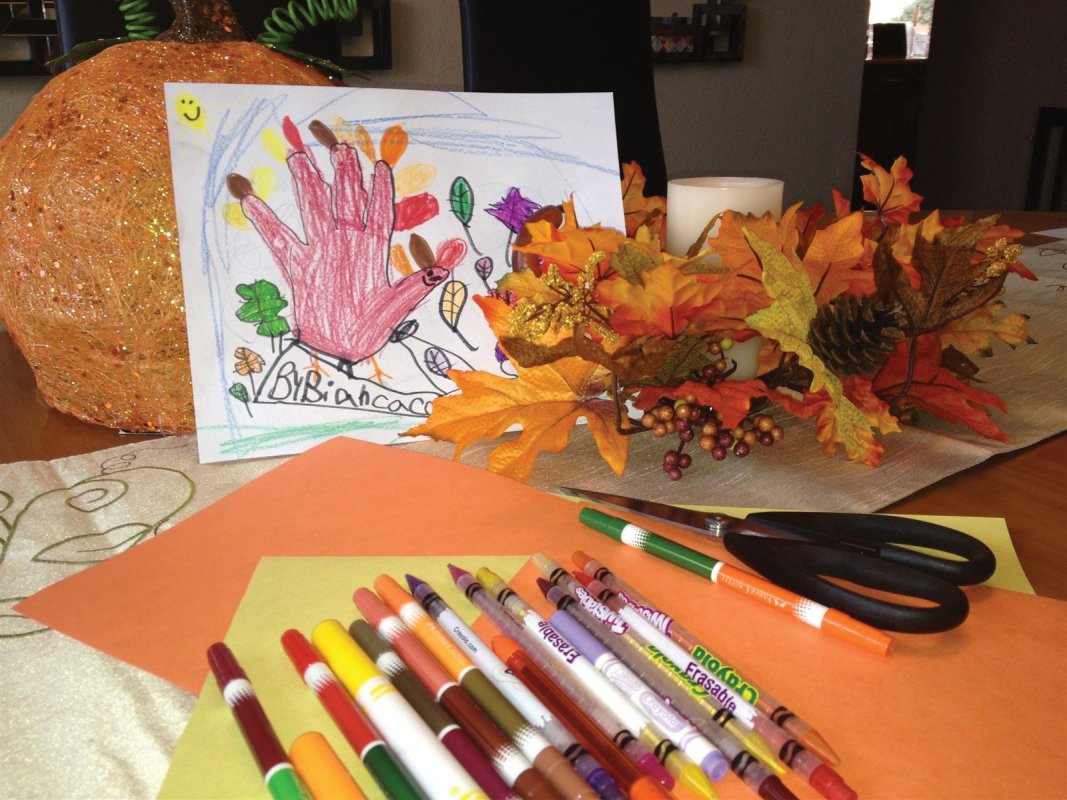 This is a repost from last year...and I still love these so I had to share again.  They were such a hit last year at the dinner table every guest felt special and loved the fact that my daughter created each one especially for them!!  My daughter and I loved these so much that we are using again this year for our guest place mats.  A #Thanksgivingcraft to treasure and keep!!  They are fun, easy and inexpensive to make (my motto)...What better way to show your children's love and #gratitude for their family and friends by creating unique place mats for all of your guests on #Thanksgiving Day!
What you will need to create these special take home treasures:
1. Orange, brown, yellow or white construction paper.
2. Different colored pencils, markers, crayons to create their masterpieces.
3. Scissors if paper needs to be trimmed to fit your laminator.
4. Miscellaneous Thanksgiving stickers (optional).
5. Paper laminator.  Caution:  adult should always supervise this activity as the laminator gets very hot!  If you do not have a laminator, you could use a thicker paper (i.e. poster board or paper cover sheets/pre-laminated sheets purchased at any office supply store.
6. Your child's imagination.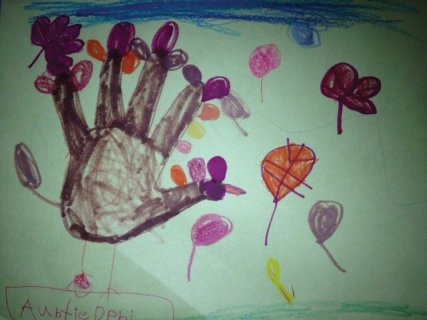 Create each place mat unique for each guest.
Use your child's hand to trace to make the turkey.  Then have them decorate, color or use stickers to make as intricate as they choose. You can label each place mat and then use them as place cards too!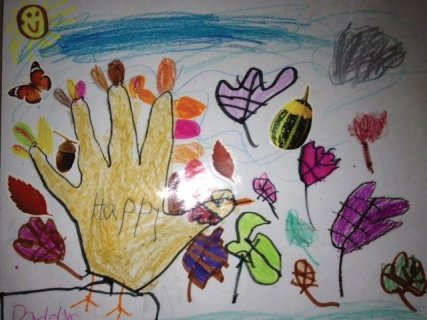 What we learned:
  Lots of stuff!  How to use our hands to make turkeys, how to draw leaves, colors of #Thanksgiving and fall, practiced hand writing names, worked on letters and spelling, practiced writing name, creativity, strengthening hands by cutting, using the laminating machine and practiced safety lessons.
I love crafts that reinforce learning!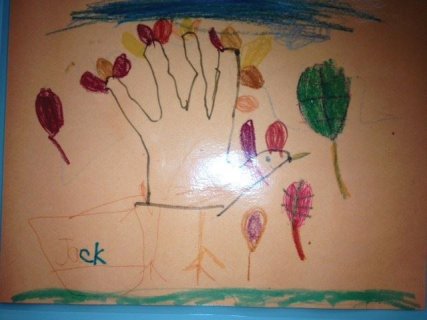 What we shared:
  Lots of fun!  Getting into the holiday spirit, memories, useful craft that we will have many uses (a #Thanksgiving Day card, place mat, place card and take home gift for our guests), creative ideas and a fun afternoon of spending time together.
May your #Thanksgiving holiday be filled with peace, blessings and many things to be #grateful for....may you take the time to enjoy the time with your family, friends and kids.  Grab some paper and create some special memories this #Thanksgiving and make these place cmats.  They are easy, fun and inexpensive to make.  #Thanksgiving blessings to you and yours.   All of my best, Dyan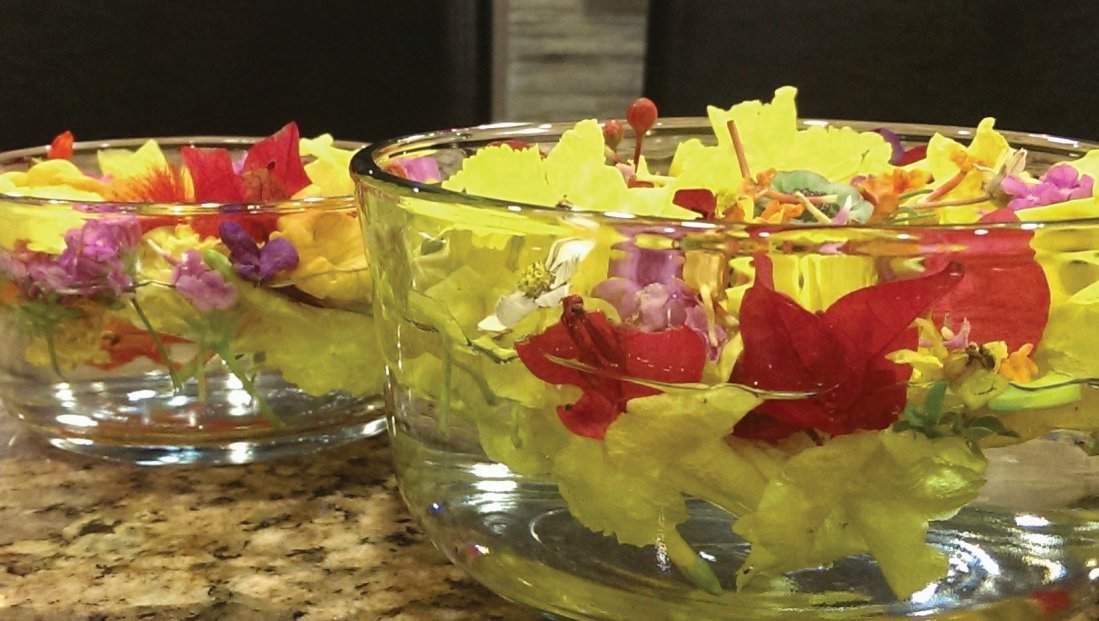 Yesterday, my daughter and I decided to take a #naturewalk with some friends.  The two girls were going crazy stopping and picking every wildflower and #flower from every bush, plant and tree they could find.   It was a beautiful fall day and I was #thankful for the moment spent with my child and friend.  My friend and I delighted in watching our daughters enjoy the #naturewalk as much as we did. 
I didn't realize that my daughter had picked so many #flowers until we arrived home and I asked her to take them out of her back pack before they all died and wilted.  She asked me for a bowl to put them in water.  She took her time arranging each and every #flower as if she was working on a masterpiece.  I guess in away she was, her masterpiece, she took each #flower one by one and delicately arranged them in each bowl.  At one point, she told me she even wanted to be a florist as well as a vet when she grows up!
As you can see, she arranged them beautifully!!  We have set them out on our kitchen  table to enjoy!  I don't think my friend did, but that is ok....this is our "thing"  making something out of something to enjoy without spending any money.  Stopping and smelling the roses of life.  Taking the time and making the time together to create memories that last a lifetime.  Making us both better, #momskidsandfriends.  
We are fortunate enough to live, where there are still wildflowers and #flowers on bushes and trees.  If you live somewhere where there are no #flowers still blooming, still take the #naturewalk and see what amazing things you can find..... leaves, pine cones, rocks or unique branches.  Take a #naturewalk, enjoy the day with your child and friend, take a moment to  enjoy life, enjoy #mothernature, enjoy each other, enjoy this wonderful place we call plant #earth. 
It's #thankfulthursday What are you #thankful for?
All of my best,  Dyan
What we learned:  About different kinds of #flowers, bushes and plants,  not to pick #flowers from someone's yard - unless you ask of course!  Spending time with friends outdoors is refreshing and fun, more about our friends and what we have in common with others, arranging #flowers is fun, relaxing and makes a beautiful centerpiece for our kitchen table, having fun and learning does not need to cost money, putting down our cell phones is not only good for us but great for our kids!!  #nocellphoneforaday
What we shared:   A wonderful day together making memories, pictures of our #flower arrangements - we sent as a thank you note (w the picture) for the day spent w/ our friends.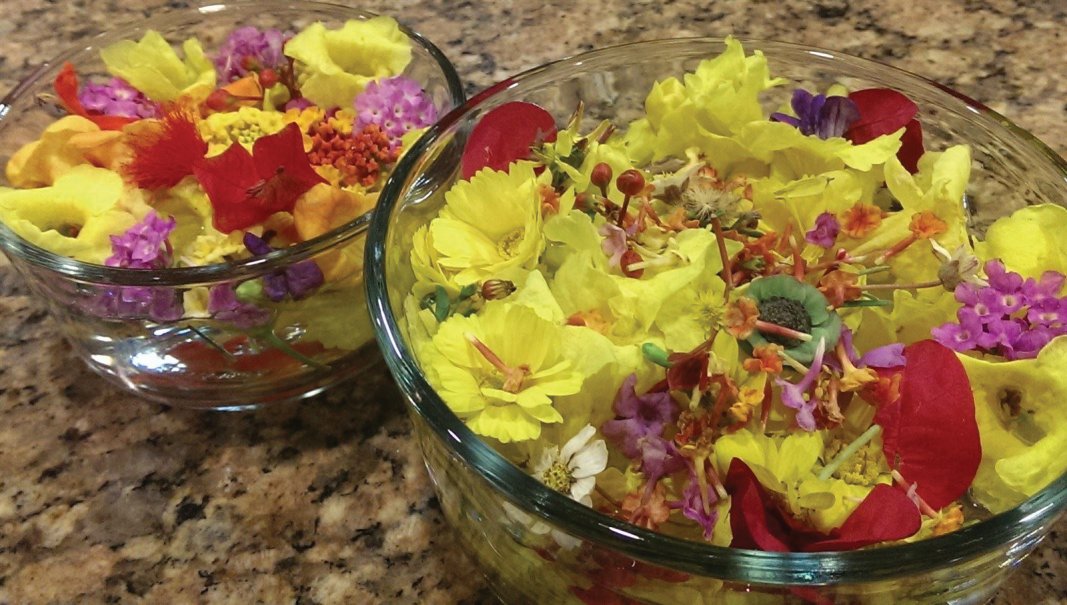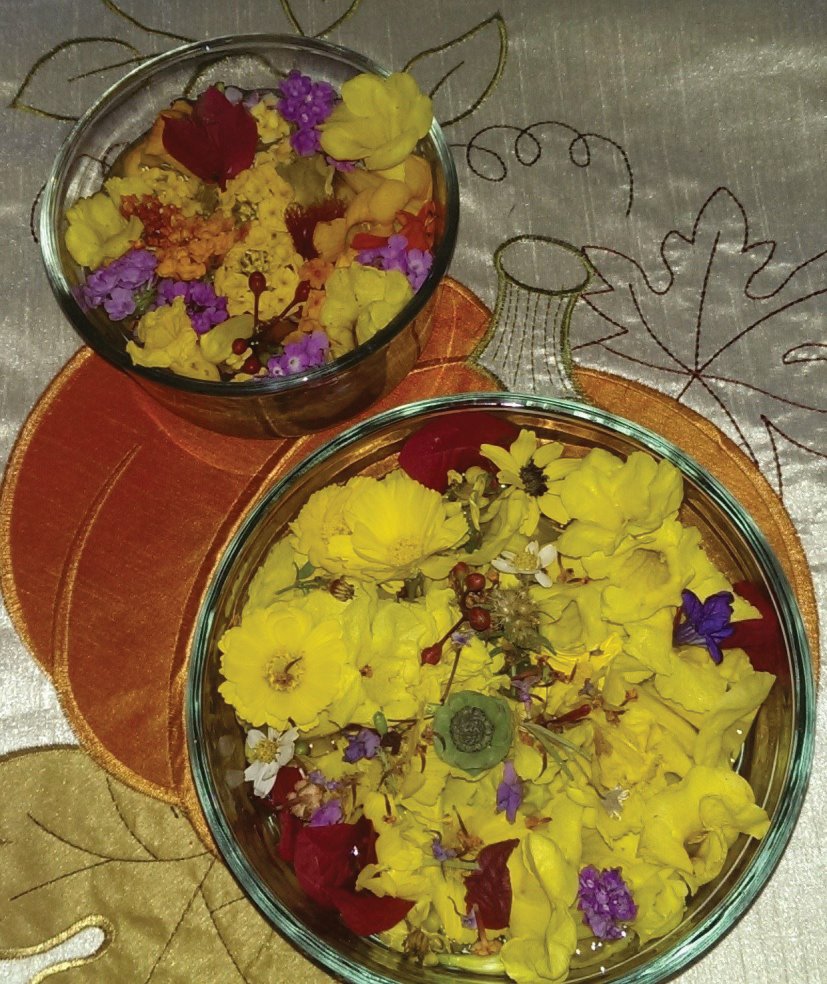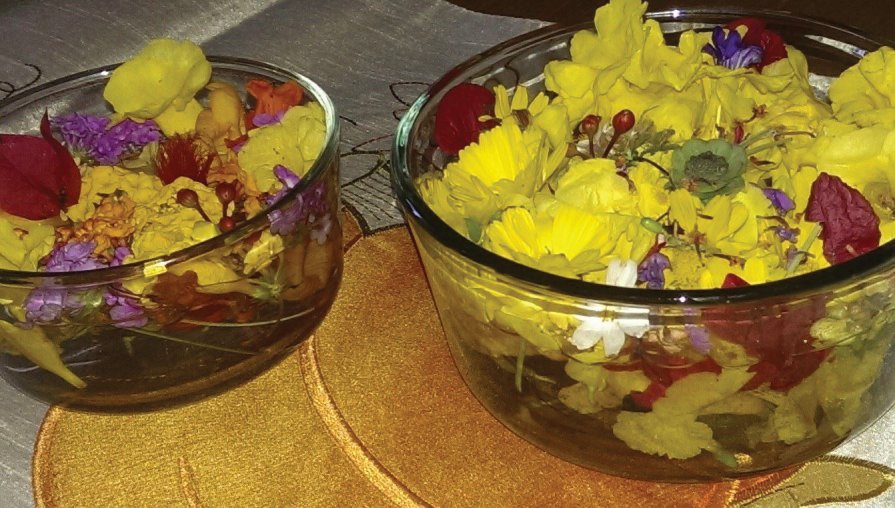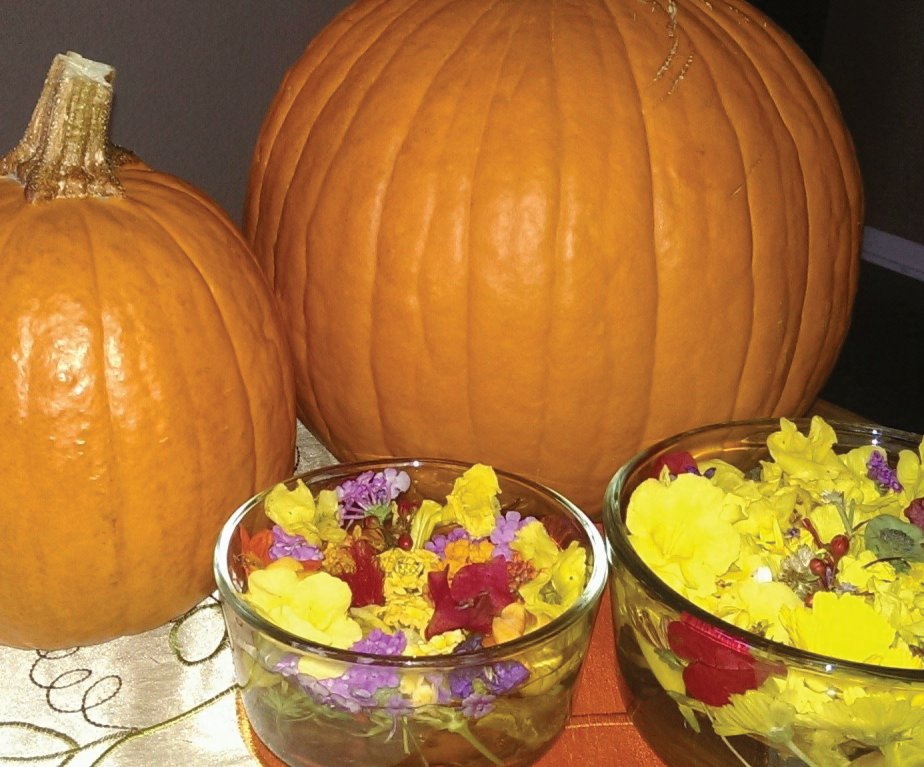 Here we go again...another #Halloween. Can't wait to make our #Halloween Haunted house again this year! I hope you take the time to spend #qualitytime with your #amazingkid this #Halloween.

Love, love, love these gingerbread houses! We have bought these before for other holidays. They are easy to use and your kid has so much fun decorating!

Haunted Gingerbread House by Create a Treat. See link on my links page
Chocolate gingerbread!

Easy to assemble.
The easy to use base and the icing hold the gingerbread house in place. It doesn't cave in or fall like others I have made.

First step complete.
What I love about this cookie craft is that my daughter can make it her own, unique design.

She even mentioned to me on several occasions that she doesn't have to decorate it like the picture on the box.
What kids learn:

Patience in building the ginger bread house with the frosting base and waiting for it to dry before decorating.
Tracing of lines while applying the frosting on windows, roof, doors, etc.

Builds strength in their little hands that will help with writing or other activities.
Using color and different items to decorate and make patterns or own designs.

My daughter used opposites and numerical matching items to decorate windows and roof.
What we shared: An evening of fun creating our own happy haunted house!

Laughs, #qualitytime, memories, a new family tradition and patience in taking turns.
Haunted houses don't have to be spooky!

Back view
Take the time today to spend #qualitytime with your #amazingkids. Whether you make a Haunted Gingerbread House, make holiday cookies or another holiday craft. I love to do things like this with my daughter. She has learned so much from everything we do together. We don't look for perfection in our crafts, we don't always use the best materials (many times we use stuff from around our house) to me it is about spending time with my #amazingkid and teaching her something about everything. For her it is #qualitytime with her mom and learning new things. Kids need this to feel loved, special and build confidence. It is our job to do this and nurture #amazingkids! Take the time and make the time for your kids. You'll be glad you did.

Happy #Halloween week! Have a boo....tiful day! All of my best, Dyan
Happy Bat Family

A new addition to our family of #HalloweenCrafts. The best part of this craft is that my daughter came up with this all my herself!! Last week she went to work with all our usual supplies and I asked her what she was making, she said it was a surprise. And boy it was! Her bat is the one on the left and it is too cute! Her wings came out better than mine!
What you'll need:

Paper towel holders, black construction paper, scissors, glue or tape, googly eyes, black marker and white crayon.
How to create your family of bats:

1. Cut your paper towel holders to the size you would like for your bat family. 2. Cut black construction paper to size for each bat and either tape or glue around. 3. Trace wings on black construction paper. 4. Cut out the wings. 5. Glue or tape the wings on the back of the bat. 6. Glue on the googley eyes or draw eyes. 7. Use black marker or white crayon to finish up the face. Easy, inexpensive and cute!
My daughters bat!

This was such a joy to see her make and create all on her own. I guess the last 4 years of making crafts with her has paid off! She is creative, imaginative and smart. Take the time and make the time with your kids. These easy, little time spenders make a difference in so many ways with your kids. The benefits I see in my daughter are wonderful! It brings tears of joy to my eyes and touches my heart everyday to see truly what an #amazingkid she is....
Our Happy Bat Family

Easy, fun, creative and inexpensive #Halloweencraft. All with items we have from around the house. Take some time this Halloween to make one of these crafts with your kid (s), you'll be glad you did!! All of my best, Dyan
This week kicks off #teacherappreciation week.  Yea for our teachers!!!!  It is so important to #apppreciate  our teachers, after all, they spend more time with our children each day than we do  (unless you home school...but that's a topic for another day)!!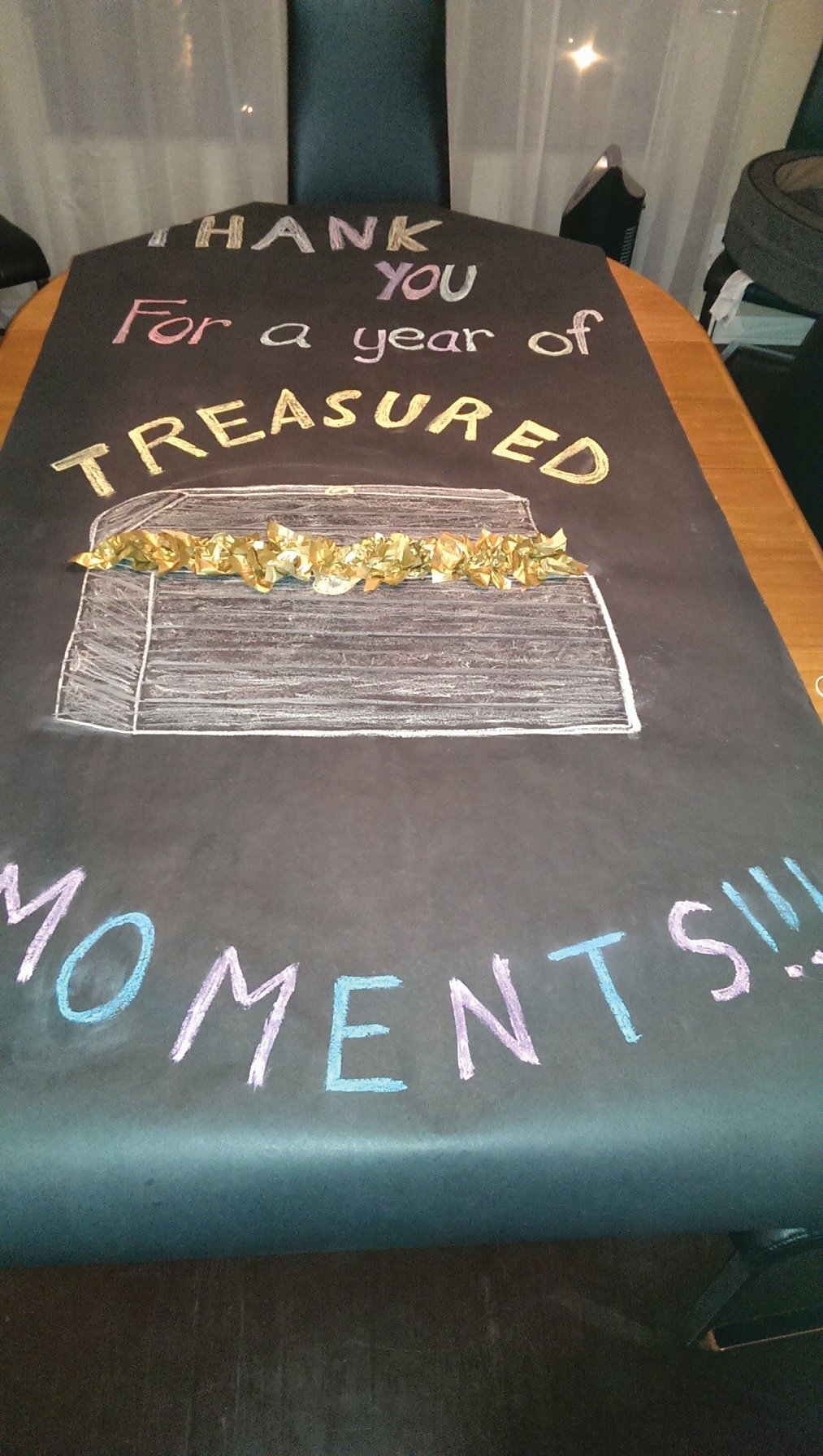 I was in charge of door decorating this year so this is what we did.  My daughter helped me which was a great thing!  She wanted to write each word and even design the treasure chest (we added gold tissue paper to look like coins-really cute)! 
As she gets older, I have to remind myself that she is growing into her own person, with her own opinions and ideas.  This can be tough some times as a mom who thinks her ideas are the best!  HAHAHA... but seriously, we all need to let our kids grow and to let them show their own style because kids have great ideas too!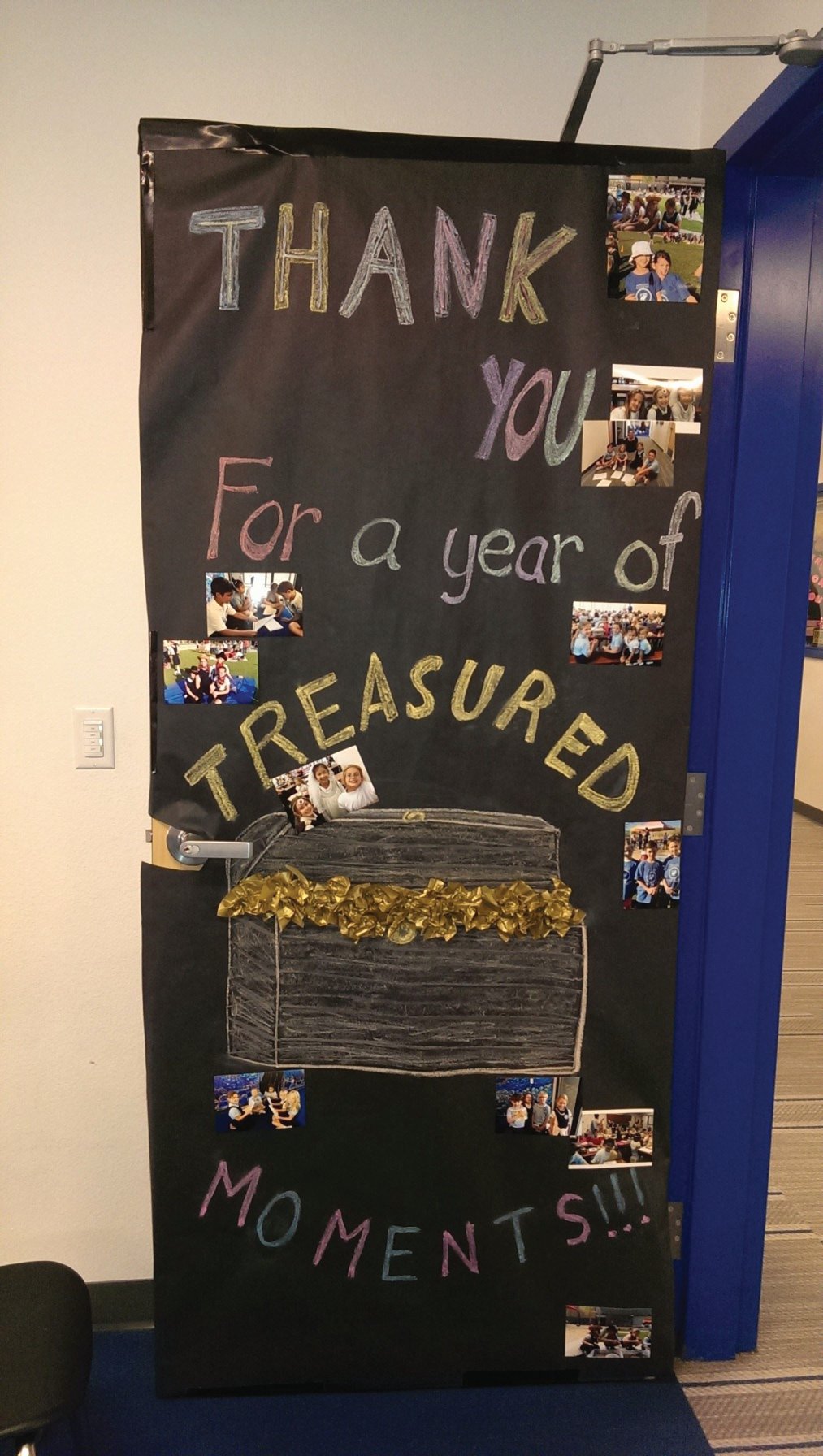 After, we decorated the chalk paper, we took to school to hang and we added pictures of the kids from the year.  We used Gorilla brand tape - to make sure it stuck to the door!  The name speaks for itself and I would highly recommend!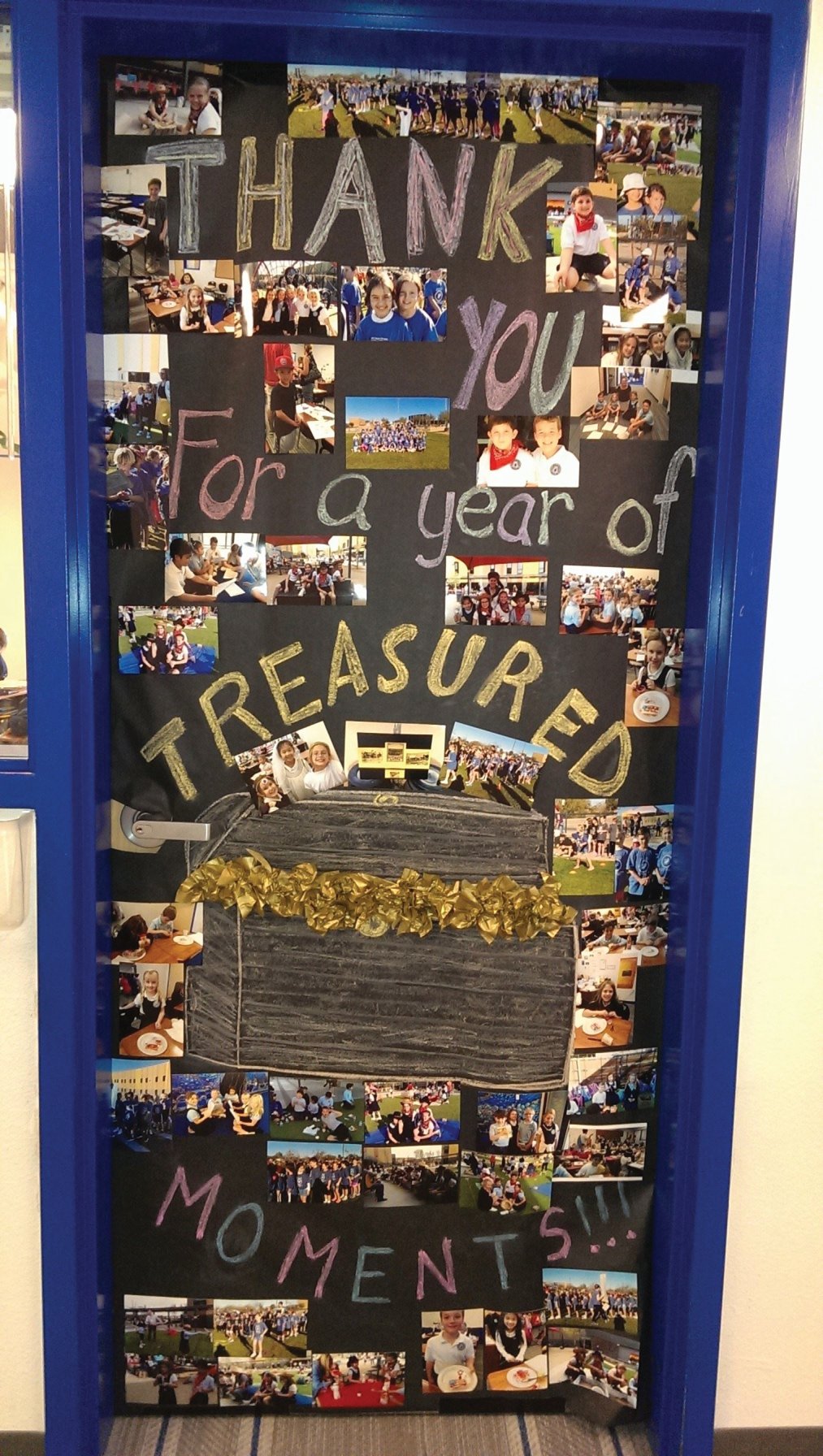 Today and everyday, make the time and take the time to #THANKOURTEACHERS!  
Make them feel worthy and appreciated!!!  Let  them know just how much you and your child #appreciates them.
Hope you have a great week and you have the chance to make your #teachers feel special.
All of my best,  Dyan
#Music and #kids go together so well!
#childrensmusic
Let music #inspire you to do something fun with your kid today!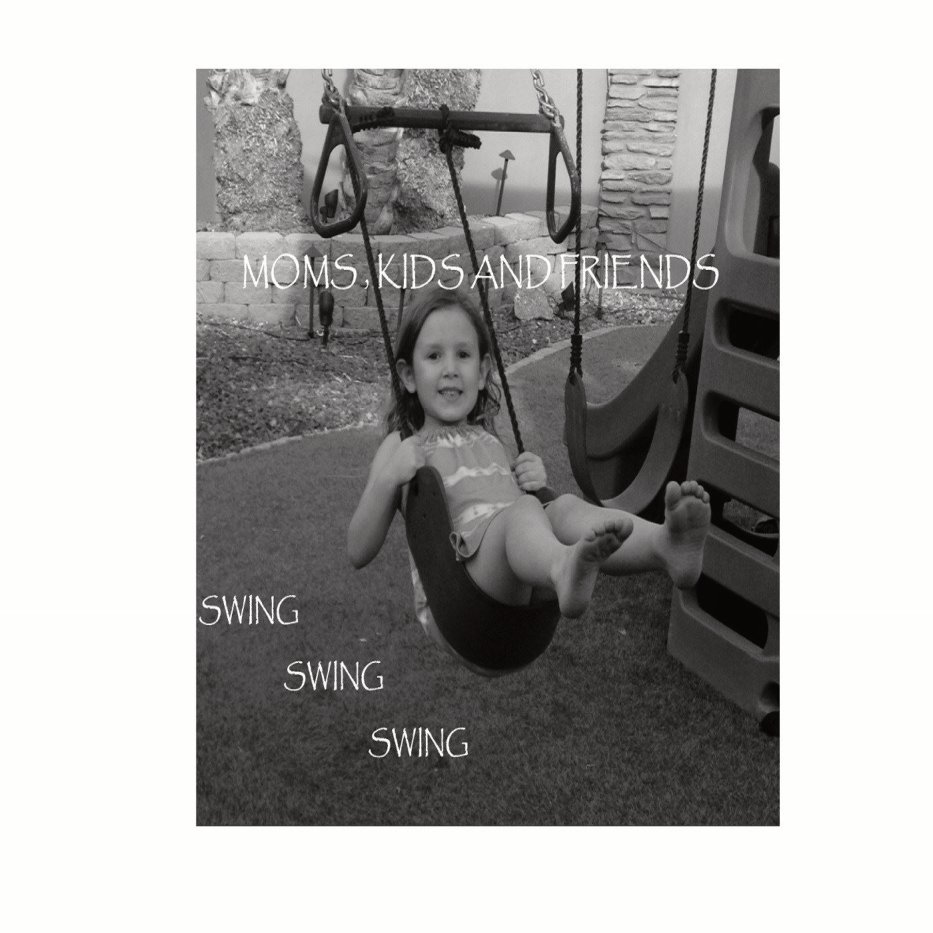 SWING, SWING, SWING  IS NOW AVAILABLE FOR PURCHASE                                                     
                                           ON iTUNES
(enter swing, swing, swing moms, kids and friends in search field)
OR CLICK ON EITHER LINK BELOW:
 I've always loved #music for the joy it brings into my life.   #Music can bring you back to special times in your life, it book marks special events in your life, it can #inspire, it can make you happy, it can make you sad, it can make you think, move, sing, motivate, bring people together...the list goes on and on!  #beinspired
What I like most about #music is the joy it brings my daughter and I when we are playing, dancing, singing, doing chores or learning new things. There's nothing better then listening to music to make everything just right!   
My daughter has #inspired me to incorporate more music into our lives.  I love it and more importantly, she loves it too!  It has helped me teach her important things about her life and environment.   
I realized when she was just a baby how #music made everything better, taking baths, playing and learning.  She responded so well to simple everyday tasks when I would put them to song.  As she grew, she started helping sing the many songs that we still sing today.  I love #music and have instilled in her this same love of #music.  I am thrilled that she loves #music!  She is learning how to play the piano and sings just about everywhere she goes.  #Music to us is fun, #inspiring, positive, motivational, reflective, nurturing and makes everything better. 
I have released my first single and it it now available on iTunes, cdbaby.com and amazon music.  
You can check it out on my face book page too:  
under music player.  
Swing Swing Swing (the opening #music on moms kids and friends)is a song about playing at the play ground with friends while enjoying all the beauty around you.  Take a listen, I think you will love it!  I do have to warn you though, it's very fun, catchy and will definitely want to make you get up and dance or swing at the park  and you will probably be singing it for the rest of the day.  
Download it, listen, dance and sing with your #kid....#beinspired and get ready to get your happy on....you'll be glad you did.  All of my best to you, Dyan
#Music and #kids...go together so well! 
#childrensmusic
SWING, SWING, SWING  IS NOW AVAILABLE FOR PURCHASE                                                     
                                           ON iTUNES
(enter swing, swing, swing moms, kids and friends in search field)
OR CLICK ON EITHER LINK BELOW: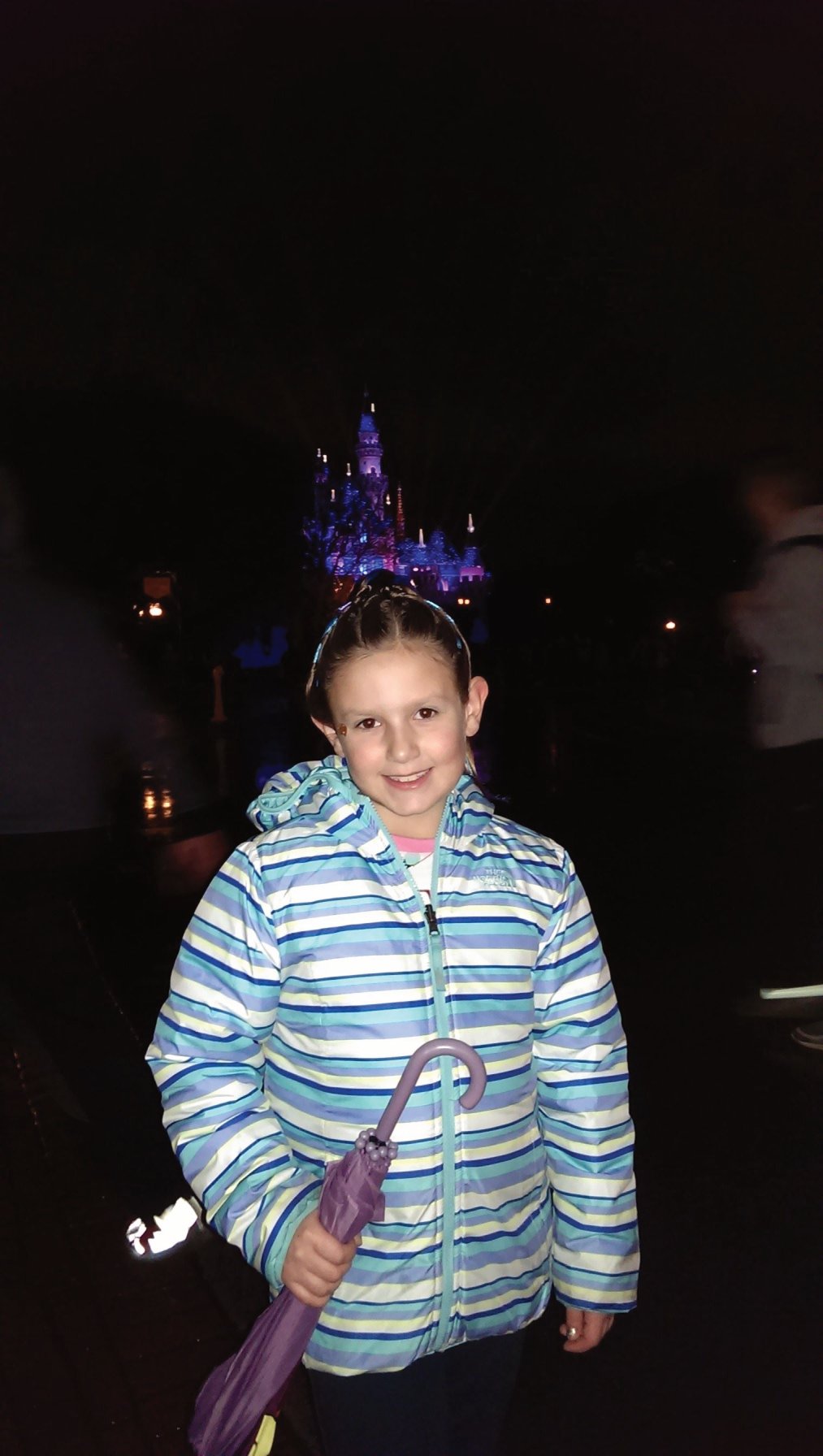 #Happynewyear!  Be #optimistic and teach your kids to be #optimistic Making changes in 2016 - do it!







Welcome 2016!  Every year I say it, every year I mean it, every year I try!  "THIS IS MY YEAR!!!"  That's what I say, that's what I mean and that is what I try to do...make it my best year yet.  I am an overly #optimistic person.  I always see the sun through the clouds, the rain and the muck of life.  For example, we are at Disneyland last week, and even though the forecasters said rain, rain and more rain.  I truly believed the sun would come out (and it did-just for a moment, one small moment).  My mother-in-law said to me, "Wow, you really are an #optimist!"  (As it poured all day long!!)  But guess what?  We had an Awesome day!  We didn't have to wait too long for rides, my daughter met most of the characters that she wanted to meet and the crowd was so small that we nearly got to do everything that we wanted in one day.  So, even though the sun didn't shine but for a brief moment in time and we were completely soaked 2x, my #optimism paid off!!  What a whirlwind of fun!  Yes, Walt, our dreams did come true!

As I look at the year ahead and reflect on 2015... Yes!  2016 will be my year!  2015, could have been better, much better.  I turned a 1/2 century, (don't feel like it-thank god 50 is the new 40...lol...does anyone believe that?), my husband was ill, there were several life altering experiences, challenges - almost all bad, growing pains of being a mom and realizing my daughter is growing way too fast, marital issues, the list goes on.  There were days, many days, I prayed for peace, strength, hope, love and laughter.  Some days were better than others.  Some days down right stunk!!!  Actually most days did!  But at the end of it all.  I kept my #optimism.  That today is my day, this is my year!  I'm  a lot like #Annie,  my childhood was close to the equivalent, probably even worse, but with one big difference, no daddy Warbucks.  But that is ok!  Because the sun will come out tomorrow!  And today is my day!  This is my year!  2016 is going to rock! Thank you dad for my forever #optimistic outlook on life!!  As I regroup and let the past be the past, the present remain the present and not worry about the future, I am changing my blog to what I know will be a better site.  See forever #optimistic!  In the meantime, if there is something you need or want to change - do it!  Take the time to make the time to do it!  And, if your going to teach your child one thing today, teach them #optimism.  It could be the best thing they ever learn.  It will show them perseverance, the ability to find the good in everything and every one, hope, happiness within and they will learn to stop and smell the roses of life.  Here's to you in 2016!  May it be your year!  #Happynewyear 

Dyan




PS - May it also be my year to write all of my blog ideas...the folder is overflowing...










0

/