Shopping Cart
Your Cart is Empty
There was an error with PayPal
Click here to try again
Thank you for your business!
You should be receiving an order confirmation from Paypal shortly.
Exit Shopping Cart
Where Moms and Friends get together to share about kids and life

Please enjoy this past post of starting school this year.  Hope you enjoy and maybe even try it!  All of my best, Dyan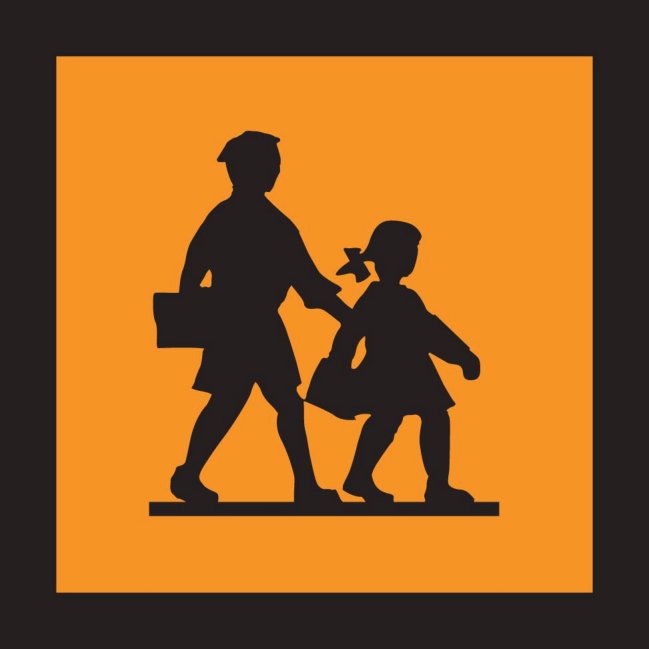 With summer winding down and the start of the school year just around the corner, it's time to start planning for that first day back to school...(unless you are like us and have already started back in the first or second week of August-more to come on our very special week).  I was talking to my father way back in May, discussing my daughters first day of school, which for us this year is kindergarten.  He had a great idea (didn't think so at first, but this one grew on me).   Have a back to school dress rehearsal.  Yes, dress rehearsal.  Wake them up as early as you would normally have to wake them up for school. As dreaded as that sounds in the middle or end of your summer, this idea can really pay-off.  The more I thought about it, the more I realized what a good idea this one could be for your kid and you.  Especially, if they are not a morning riser or not looking forward to that first day of school ever, first day of kindergarten or first day back to school in general.  This is a great way to get your child acclimated to the early routine of school and for you to have the chance to works out the kinks yourself (ie. - outfits picked out, snacks/lunches packed, and don't forget that positive attitude and smile).  Of course, you don't actually go to school, but after your dressed, eaten breakfast and ready, you can do something fun!  Like go to the park get some fresh air and exercise for both of you. 
When my dad and I discussed this idea of his back in May, I, at first was like....OK Dad, like I am really going to wake her up early just because....I thought, just nod smile and tell him good idea....while I was really thinking...summer is too short and goes by way too fast as it is to get her up one day early.  I do cherish my quiet mornings before anyone else is up.  The more I thought about it though, the more I thought, this is a really good idea!  So in my head I planned our very important "mock" first day of school, it would be the week before school starts on Tuesday.  We had no plans or activities scheduled.  We were going to get up, pack breakfast instead of lunch and head to the park as if a school day.  Even though temps would be a high of 102 that day, at 8 AM,  it would only be in the high 80s and we would be ok for at least 45 minutes out there.  My daughter and I discussed the "dress rehearsal"  she was excited and so was I the more we planned and talked about it.   
Unfortunately, the Monday before our big day, she got sick!  She didn't sleep well all night the night before and finally went back to bed at 4 in the morning.   There was no way I would wake her up, she needed rest to get better for real school the next week. She wound up being sick all the way up to her real first day of school. 
Sometimes our good intentions, ideas or plans just don't work out the way we would like them to...in this case they didn't.  However, I did want to share this idea because it is a good one.  Even though your parents are different than you with their ideas or parenting styles, they have good ideas too.  Sometimes you may just want to nod and smile, roll your eyes or just agree because you know it makes them happy.  Either way take a chance and listen to the advice they offer, after all they did raise you.  All of my best, Dyan
How to make paper chains. #backtoschool Pick your favorite colors of paper. Scissors, tape, marker and a ruler to make your lines to make your chains

We used orange and blue. Uncle Jacks favorite Gator colors.
Cut your strips for your paper chains and label the days to go.

Good practice for writing and numbers too! Last paper chain write a message about School starting. Yea!
Make the chain, by taping each one with in each other.

Hang where you can see everyday to remove each chain each night before bed.
The finished product.

My daughter loves this idea and she likes to know how far important dates are out. Paper chains can help with the concept of time. What a fun and wonderful way to bring in a new positive experience in your child's life. Give it a try and see if it makes your first day a little easier. All my best! Dyan
Please enjoy this repost.  Hoping to shed some light on #bullies
#Bullies come in all shapes and sizes and the #bullying comes in all types of ways.  Beware of the #bully!  We are into our fourth week of school.  Up until today I have only been concerned with clean uniforms, a good breakfast, lunch, making sure my daughter has enough sleep, getting to school on time and doing her reading log.  Even though I am aware of #bullying, I didn't think that this would even come up as a concern in kindergarten, let alone with my daughter. 
Today at drop off, after my daughter put away her belongings, she ran to play on the playground right out of her classroom door, I turned my back for just a second to sign her in and say good morning to another parent, when she came running back to me hugging me so tight I couldn't even get her to talk to me to tell me if she was hurt or find out what could have happened in such a brief second.  Unfortunately, I nor no one else saw what happened. I had to wait out the tight hold she had on me and wait until the tears subsided enough to get her to talk.  After figuring out she hadn't fallen or wasn't physically hurt, I asked her what happened.  She wouldn't tell me.  After 5 minutes of consoling and talking with her, she finally told me.  The boys were playing super heroes on the playground.  (This is quite the thing to do at this age and she has taken a liking to it).  I put together that she went up to one of the boys and asked him to play, what was exactly said, I am not sure, except for that he said something and ran off.  I assumed at first that she could maybe not catch him or he did something silly.  They have been classmates for the past 2 years and didn't even think, that anything more than a innocent misunderstanding took place.  The school bell rang and even though the tears were some what cleared up, it seemed that the flood gates were going to open again at any moment.  For the the first time this year, I could not stand to leave my daughter at school and walk away.  I felt helpless even though her teacher came over and told me that if something more was wrong and my daughter could not take being at school today, she would call me immediately and I could come back and get her.  My first instinct was to take her home with me, but I didn't exactly know what had happened and I could not take the easy way out for her.  So, I gave her hand to her teacher and watched her walk in...I was sad and hoping that she was ok. 
When the door shut there were a couple of moms, standing by still and they asked what had happened.  I explained that I really didn't know accept that my daughter did not want to talk about it and the little boy that was involved.  I felt that she didn't want to tell me because she would of felt like a tattle tale and I had to prod it out of her telling her all would be ok.  When the one mother heard what I had to say she shared with me something that had happened to her daughter the night before.  She woke up in the middle of the night to tell her something about this same little boy and what he had done to another girl in class the day before.  The mother felt that her daughter had wrestled with telling her for fear of being the "tattle taler"  and didn't want to, but was so affected by it that she could not sleep!  They talked and found out that this same little boy was making fun of another girl classmate when  she was assigned to do a daily class task.  It made the girl feel so bad that she went up to this little girl and she told her about it.  The mother also shared with me that on the way to school she asked what she would share in circle time today.  Even though she had something very exciting to talk about, she did not want to share it with fear of being made fun of from this same little boy. 
All of this comes as a shock and surprise, but I am grateful that this has transpired to bring up the awareness in myself and also the teacher.  I do not want to be the tattle taler either, but for sake of my daughter, all the others kids in the class and this little boy, I feel that it most be shared and nipped in the bud immediately before it can go any further making the kids upset, uncomfortable or not looking forward to going to school each and every day and sharing themselves and getting involved in school for who they are and how they feel. 
This first year of real school is impressionable on all of them.  I want each and every child to enjoy the experience, learn and be happy.  After all at 5 or 6 that is what life should be about, being happy! 
Later today, I will take the teacher aside and share my concerns and the concerns of the other parent as I have her permission.  I don't want this to become something bigger than it needs to be and will handle confidentially and respond in a prompt manner.  When I pick up my daughter, I will also talk with her about the incident and let her know that she can always confide in me and that I am always here for her to go to and share what ever might be troubling her. 
In the meantime, if your child has had or should have a similar experience, do something about it immediately.  Be discreet with the teacher, do not involve every parent and make it a "grapevine community" issue.  You do not want to have gossip spreading.  Be prompt in your response.  Talk to your teacher first and see if a resolution can be brought to life sooner rather than later.  I am sure as the kids get older and the #bullying goes farther other approaches should be taken, I do not have experience with older #bullies and hope I (or my daughter) never will.
Take the time today to discuss #bullying with your kids.  Make them aware, let them know that you are there for them at all times to help them with any issue that is bugging them.  Keep the communications open with your child.  A healthy trusting bond from the start will ensure a healthy relationship in the future as other issues or problems come their way.  Also, be open to seeing your child for who he or she is, be honest with yourself, make sure you and your kids treat everyone fairly and with the respect and love each and every one of us deserves.  Be there for your kids today, tomorrow and the future...raising a great kid starts at home!  All of my best, Dyan
Throw back Thursday...as I recover from a crazy summer and catch up on life, please enjoy this post from when my daughter was in kindergarten.  All of my best! Dyan

Today is the first day I set my snooze since my daughter has started back to school, I am typically not a snooze type of person, once my alarm goes off, I am up and out of bed.  But today, I was tired, most days I am, but can shake off the sleep and get my day started no matter how exhausted I may be.  When my alarm went off again, I realized that I had set the snooze, no worries, it was only 10 minutes.  I could still get her out the door on time. 
As I started my morning rituals and routine of breakfast, packing her lunch and getting breakfast for my two shih tzus ready, I realized that this was the first few weeks of many weeks to come.  Then I realized that it wasn't only the next year of weeks ahead, it was...(I actually had to count it out on my fingers to realize the years ahead)...13 years, yes 13 years ahead of getting ready for school!  Now to you or others, this might not come as a surprise, shock or you might not have any other emotion about it.   But, for some reason today, it struck me as a surprise and a "kid commitment" I had never thought about before.  Yes, 13 years of school. Then, of course, getting ready for that first freshman year.  (Being an older mom I have many friends with kids that are already on their way to college either this year or the past couple of years.  I can't really go there yet as I am just trying to acclimate to going to kindergarten)! 
Wow, yes indeed a commitment.  Everyday, Monday through Friday, not including weekends, holidays or summer break, my mornings will be committed to getting my daughter up, dressed, teeth brushed, well feed, a good lunch, homework, what ever else is entailed in her day, week or month and most importantly getting her there on time. 
School is obviously a major part of your childs life as it is your life.  One I hadn't really thought of past the first day of kindergarten.  I guess, I am lucky to say that she has not had to go to daycare everyday.  I choose not to send her to pre-school everyday, only 3 days a week, so school was there, just not everyday. 
I am finding that the everyday deal does make a difference.  Monday through Friday everyday, yes, everyday.  It's part of life, yours and your kids.  Not much to do but embrace it and make it the best for yourself and your child. 
There are many benefits to being an older mom...in this case, as an older mom, you have had many many years of no school.  I haven't attended college since 1989!  So, I guess, I am back to school too. 
My life has changed in so many ways since having my daughter.  This one has never occurred to me until today.  It is obviously a good thing for her, for me and for every kid.   Yes, I will embrace the change, I accept the challenge, I will not complain.  Education is one of the best parts of being a kid.  I have many memories flooding back to me as my daughter has started school.  I personally, always enjoyed school.  Although, I was more into the social aspect and not so much education.  If I had to do it over again, it would be more of a split. 
What I will do is teach my daughter to embrace school, to make the most of each day, to learn what she can, to have fun, make friends and make everyday count!
So, tomorrow, the day after and for the next 13 years.  I will do just that! 
Make each day count, teach your child to enjoy school, be active in her learning, form a partnership with their teachers, volunteer and embrace this new stage or this current stage of your childs life.  Making a difference starts at home with you.  All of my best, Dyan
Please enjoy this repost from last year...it is a wonderful reminder to make the time and take the time to spend quality time with my daughter...and I wrote it!  Second grade is here and I miss her even more than when she was in first grade.  Time is clicking, clicking away, she is getting older and more independent.  Enjoy the moment, because that is all we have.  PS...I still sing the nursery rhymes, can't help myself, or some of my own songs about school, enjoying the moment, one breath at a time.  All of my best,  Dyan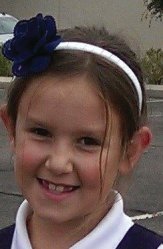 One of the hardest things about going #backtoschool for me is not getting to spend the quality time with my child as I used to when she was in preschool or kindergarten. 
This year she started first grade, her days are longer and she has more homework.  We still have managed to incorporate a couple of after school activities.  I find myself wondering where has time gone and how can she be almost 7??  Unfortunately, as we all know there is nothing we can do with time, it goes by whether we want it to or not.  But one thing we can do is make the most of the time we have and try to make the most of every moment that we have been given.
In kindergarten, I found that we did a lot of racing around in the morning getting ready and off to school on time.  This year, I have decided that we both need more time to connect in the morning.  My daughter needs more time to eat a healthy breakfast, more time to get her brain ready for the day, more time to talk to me and more time to hear how special she is.  I need more time too…more time to tell her how special she is, more time to hear how and what she is learning in school, more time to hear if she has any difficulties, more time to tell her how much I love her, more time to tell her how proud I am of her and more time to talk and bond.  That being said, I am trying to make the most of our mornings together.  I have given her an extra 20 minutes for her morning to just relax, eat breakfast and to talk about whatever she needs to talk about. During this time I try and listen to her, what is bothering her, what excites her, read a book, whatever she may need.  I know that 20 minutes isn't a lot, but it is enough time to bond and strengthen our relationship, our trust and to be there for my kid.
Every morning I take the time to wake her up in a loving way with singing a favorite lullaby or song, scratching her back or talking to her if something exciting is happening for the day.  I let her climb on my back and give her a piggy back ride to the kitchen while pretending I am a train leaving the train station..all aboards and chug a choos.  These days of innocence will be gone in a blink.  I believe the seeds I sow now for a nurturing and caring morning will bring me benefits of closeness and trust in the future.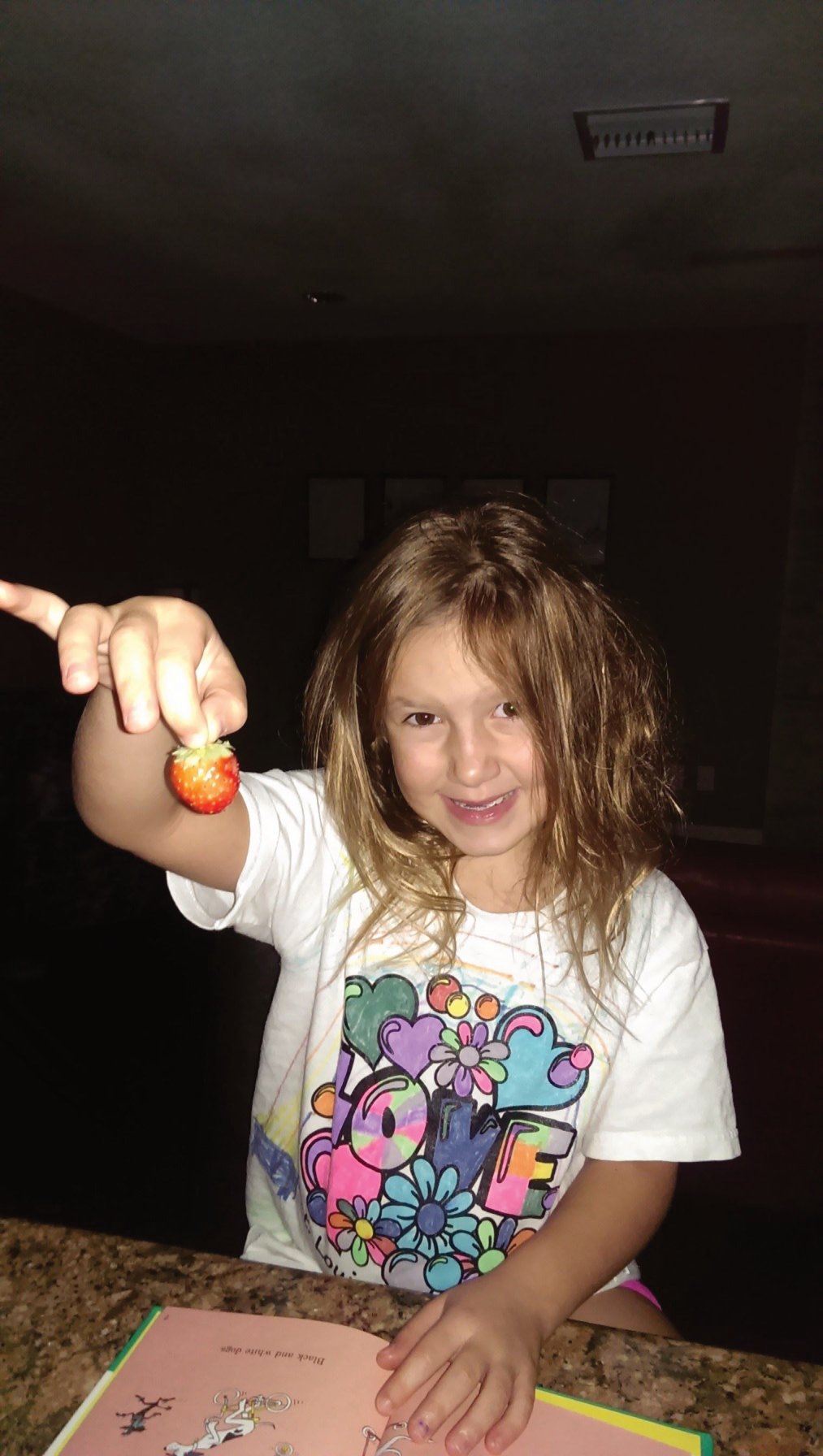 Today I woke her up to let her know the strawberry in our garden had finally turned red and was ready to eat, she was so excited to see it she got right out of bed!  Not every morning is so easy, but I try to be patient, be kind and creative with hopes that she has the best morning as well, to keep that #positive attitude I have instilled on her since she was born.




Tomorrow morning make the time to take the time or take the time and make the time to have quality morning time with your kids.  Be patient.  Don't scream to get ready on time.  Listen. Talk about what is on their minds.  Make a special breakfast.  Give lots of kisses and hugs.  Tell your kids how proud you are of them!!  Most of all be in the moment that short special moment that is given to you each and every morning. Tomorrow morning make the most of your morning with your school aged kids.




 All of my best, Dyan

Ok. So, we are now in our second month of school…starting to get in a groove and settled in with the new school, routine, meeting new friends and basically getting acclimated to first grade and our new school.  Everything is going smooth, exactly how I like it, (I can be a bit of a control freak). 




Unfortunately, this week my daughter had a major melt down. I was surprised as she had been telling me every day that she loves school, her new friends, her teachers, etc.




It started with a bad dream.  She woke me up about 1 hour before I had to get up to get her ready for school.  She crawled in bed with my husband and I and we talked briefly about it and back to sleep she went.  All was fine, at least I thought it was.  She then woke up on her own to start getting ready for school and she was sad and started crying and telling me more about her dream.  She didn't go into too much detail, but I realized that the dream had to do with me picking her up after school and I wasn't there…she was left all alone waiting for me.  She was sad and scared all at the same time.  We discussed dreams and how it was just a dream and I would be there to pick her up as I had been every day since school had started.   She seemed to be a bit better and time was clicking to get to school so, off to school we went.  Her tears had dried up and she seemed fine, until we walked into school and the tears came, boy did the come.  I hadn't seen her cry this hard ever at school.  I reassured her as best as possible. I talked briefly with the teacher about the situation.  Her teacher consoled her and she tried to be brave and wiped off the remaining tears and walked into her classroom. I felt sad and quite frankly wanted to just take her out of school for the day.  But we all know that is something we cannot do, otherwise it could become a habit that might be hard to break. 




I started to walk back to my car and ran into a friend of mine who also has a daughter at the school.  I told her what happened.  We walked back to our cars and said goodbye.  An hour later my friend called me and suggested I come in to volunteer for lunch duty, (even though it wasn't my day to volunteer).  She went on to tell me that it would be a wonderful way for my daughter to know that I am there to support her, be there for her and what a wonderful surprise it would be for her.  I had a million things to do that day and did not really have the time to volunteer, but thought about what she was telling me and realized that it really did make sense, a lot of sense and she was absolutely right!   I made the calls and verified it was ok for me to come in and help out at lunch. 




I arrived on time and waited for her class to come to the lunch room.  As her class filed into the lunch room, she turned and saw me.  Her face lit up, it really lit up!!  For that one moment in time, I could see all the sadness and uncertainty turn into happiness, peace and light.  I was soooooo happy that I had shared my morning with my friend and was soooooo happy that I listened to her advice!  This is one of the reasons why I started this blog, for moms and friends to share with each other ideas that work, REALLY work for their families and kids to make a stronger family bond, community bond and relationships that are filled with love, happiness and commitment. 

Moms and friends getting together and sharing ideas about kids and life!




Even though a simple idea, I am not sure I would have thought of doing it on my own.  I am truly grateful for my friend, because it made such a difference in my child's day that I wouldn't have traded anything else in the world to have seen her day brightened right before my very eyes. 




Many wonderful benefits to this one.  I also helped out the school in volunteering.  Today, make a difference in your kids life.  Be aware of their needs, be there to support them in every way you can and hug them/love them as much as possible.  All of my best, Dyan







What I learned:  That it is possible to turn your kids melt downs into a positive experiences, sharing your challenging times with  friends can always give you a new perspective to help strengthen your relationships within your family and how much I value my friends and relationships because they help me be a better mom.




What my child learned:  That she is not alone at school, I am there for her and care about her feelings, I will be there to support her and how much mommy does love her.

0

/