Shopping Cart
Your Cart is Empty
There was an error with PayPal
Click here to try again
Thank you for your business!
You should be receiving an order confirmation from Paypal shortly.
Exit Shopping Cart
Where Moms and Friends get together to share about kids and life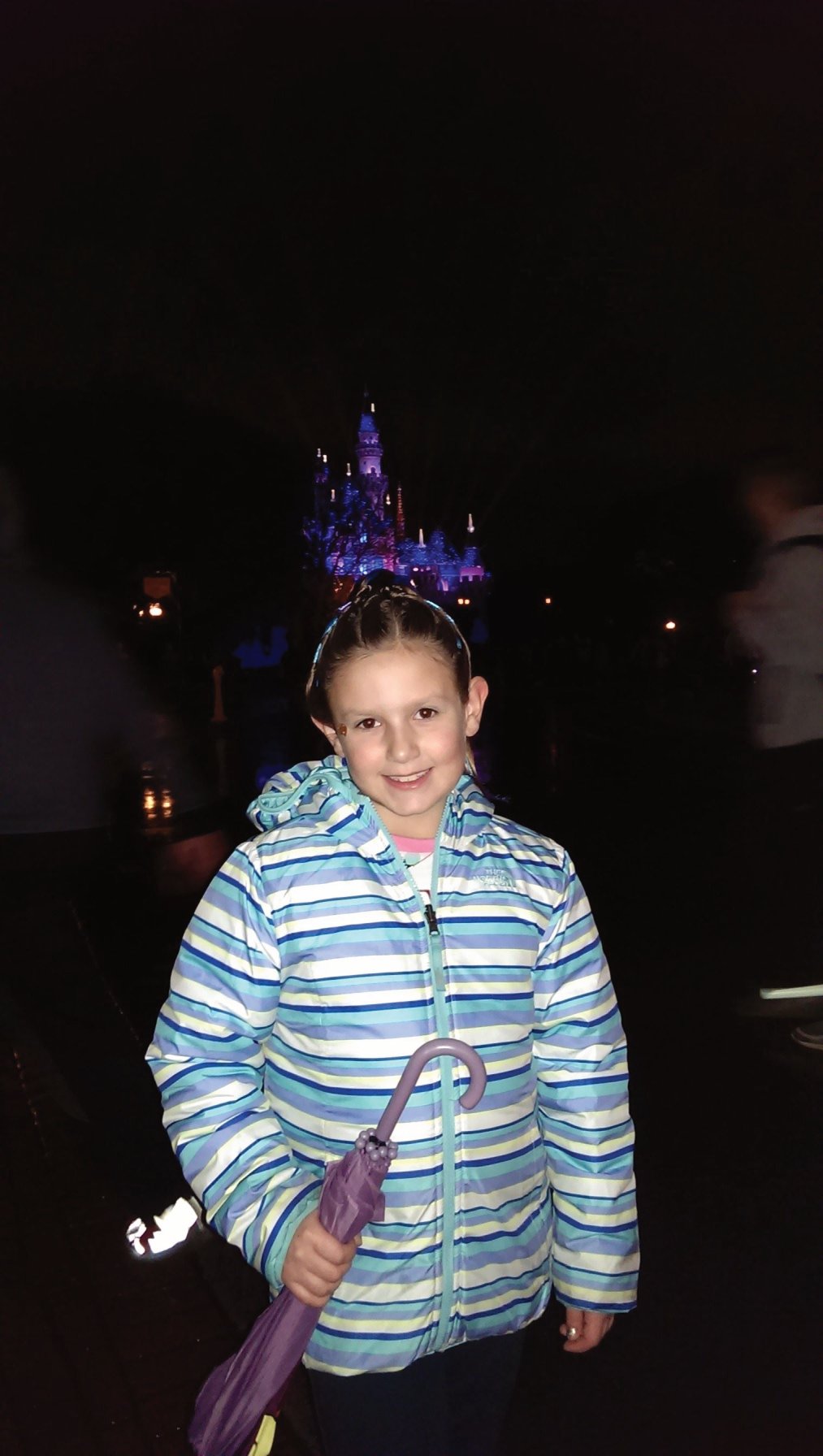 #Happynewyear!  Be #optimistic and teach your kids to be #optimistic Making changes in 2016 - do it!
Welcome 2016!  Every year I say it, every year I mean it, every year I try!  "THIS IS MY YEAR!!!"  That's what I say, that's what I mean and that is what I try to do...make it my best year yet.  I am an overly #optimistic person.  I always see the sun through the clouds, the rain and the muck of life.  For example, we are at Disneyland last week, and even though the forecasters said rain, rain and more rain.  I truly believed the sun would come out (and it did-just for a moment, one small moment).  My mother-in-law said to me, "Wow, you really are an #optimist!"  (As it poured all day long!!)  But guess what?  We had an Awesome day!  We didn't have to wait too long for rides, my daughter met most of the characters that she wanted to meet and the crowd was so small that we nearly got to do everything that we wanted in one day.  So, even though the sun didn't shine but for a brief moment in time and we were completely soaked 2x, my #optimism paid off!!  What a whirlwind of fun!  Yes, Walt, our dreams did come true!
As I look at the year ahead and reflect on 2015... Yes!  2016 will be my year!  2015, could have been better, much better.  I turned a 1/2 century, (don't feel like it-thank god 50 is the new 40...lol...does anyone believe that?), my husband was ill, there were several life altering experiences, challenges - almost all bad, growing pains of being a mom and realizing my daughter is growing way too fast, marital issues, the list goes on.  There were days, many days, I prayed for peace, strength, hope, love and laughter.  Some days were better than others.  Some days down right stunk!!!  Actually most days did!  But at the end of it all.  I kept my #optimism.  That today is my day, this is my year!  I'm  a lot like #Annie,  my childhood was close to the equivalent, probably even worse, but with one big difference, no daddy Warbucks.  But that is ok!  Because the sun will come out tomorrow!  And today is my day!  This is my year!  2016 is going to rock! Thank you dad for my forever #optimistic outlook on life!!  As I regroup and let the past be the past, the present remain the present and not worry about the future, I am changing my blog to what I know will be a better site.  See forever #optimistic!  In the meantime, if there is something you need or want to change - do it!  Take the time to make the time to do it!  And, if your going to teach your child one thing today, teach them #optimism.  It could be the best thing they ever learn.  It will show them perseverance, the ability to find the good in everything and every one, hope, happiness within and they will learn to stop and smell the roses of life.  Here's to you in 2016!  May it be your year!  #Happynewyear 
Dyan
PS - May it also be my year to write all of my blog ideas...the folder is overflowing...
What are you #thankful for......#thankfulthursday
Since it's #ThankfulThursday I thought I would continue my daily thanksgivings and #thank all of you who read my #momsblog and who follow me on twitter. I am #grateful for each and everyone of you!!!  I am #inspired daily by my daughter, friends and strangers I meet everyday and that is why I feel compelled to write this blog and share it with you.  I hope you are too! 
I hope your November is filled with many things to be #thankful for...here's to a #thankfulThursday!!  We have 1 more this month, make it count!  Stop and give #thanks for all your blessings each day.  Stop and smell the roses, #inspire someone or be #inspired by someone, take the time and make the time for yourself, kids, friends and families, take a moment to notice the little or big things, share your time with those in need of it, give #thanks, #begrateful and share joy. 
 If you haven't made your #grateful pumpkin yet, please do.  It is bringing so much joy and excitement from my daughter and into our family.  Have a wonderful day and may blessings come your way.  All of my best, Dyan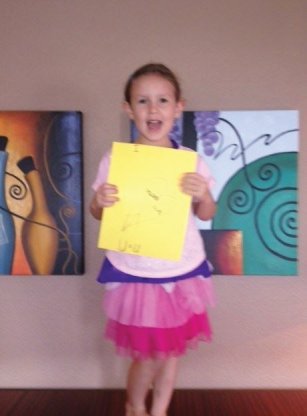 Let's move on to more positive things shall we...like being present with your kids.  With the first month of school behind us, I am finding that I am finally getting into a routine.  As I look back at this first month, I have been overwhelmed with many responsibilities that I had to take care of and I am actually grateful for the time my daughter has been in school because it has been easier on both of us to juggle my time of getting things done and spending time with her.  While I miss the free days of summer...doing what ever we want whenever we want...I am realizing that the time I do have with her (outside of her activities and school) have become more precious than ever. 

Yesterday we had a good old fashioned play day with lots of activities and fun!  It was the best day I have spent with her in a while and I know the best day she has spent with me!  We started the day with making home made blueberry vegan pancakes, even though loaded with lots of good things like flax, fiber and antioxidants they were delicious, she even agreed!  You learn so many great things when you cook with your child.  How to measure, mix, fold in ingredients, pouring...the teaching opportunity is endless. 

We watched baby videos...one of her and my very special things to do.  It was a rainy morning which we don't get very often, so we took advantage by watching a few old videos laughing and enjoying her earlier years...of course I do get melancholy and reminiscent of the days gone by...but I am grateful for everyone of those videos and times I spent with my daughter. 

We went outside and splashed in the puddles and stood in the rain and then looked for rainbows when the sun came out.  Unfortunately, we didn't see one, but the point is we did get a chance to look for one. 

Went swimming, played keep it up, dived for rings and had seahorse races around the pool on our noodles. 

Inside to make a video card to send to her parents for grandparents day, a craft out of my favorite kids magazine,  High Five - (traveling tic tac toe -please see link), mango smoothies, hide-n-seek, finished up the day with a wonderful dinner, game of memory and reading 4 books to complete her reading log for the week.  Sound tiring??  I guess it kind of does, but it wasn't, not at all. 

It was a day that we both needed to reconnect and take advantage of nothing but our time together and a day of good old fashioned fun!  I loved it and so did she!

I was thinking about my day, as I always do before I go to bed, I was grateful for every second we spent together, every moment.  When I went back into her room last night to put her books away (after recording them in her book log for school), she said "Mommy, I love you," in her sweet little voice.  My heart melted as it always does when she says nice things.  I am sure she had been reflecting on the day herself as she was falling asleep and thinking of all the fun she had too! 

Take advantage of your time with your kids, they are getting older every day and it seems like our lives are in super sonic speed these days.  Make each moment of your time with your kid count, do something fun, learn something new, do things that they want to do.  Take the time and make the time to be present with your kid.  The smallest of efforts will grow your family bond and make everyone happy.  Make your next time together a day of good old fashioned family fun, turn off the computer, don't answer any phone calls and make it all about the family. All of my best Dyan

 

What I learned:  all of us need a day of good old fashioned fun, every moment I have free and my child has free should be used to create family bonds and wonderful memories, how good my daughter is at memory game, how nice it is to take a stress free relaxing day with family - an opportunity that should never be passed up!

What we shared:  fun, fun, fun, cooking-learning new cooking techniques like folding in ingredients, how to read fractions on our measuring cup, good healthy food, fresh air, love and strengthened our bond. 

I did this summer vacation.  We kind of had a down day on our summer vacation.  We were going to go to the pool, but wouldn't you know it, it started raining out.  What are we going to do now???  Well, the one thing I noticed when we arrived at our hotel, was the clover flowers in the yard, it brought back so many memories of my childhood.  My sisters and I would sit for hours making clover necklaces and bracelets.  I thought to myself,  I want to share this memory with my daughter if we have the chance.  She woke up and saw the rain and was a bit disappointed.  Swimming was out of the mix,  so we went outside on the front wrap around porch of the fabulous bed and breakfast we stayed at and started picking the clovers.  It was only drizzling so it was fun to pick the flowers from the grassy area in front of the B & B.  We picked quite a few and she asked, "What are we going to do with these now?".  I showed her how we make the necklace, weaving each stem with in one another.  We each made our own and then she had the idea of making ankle bracelets too.  Now, we never made these as kids, at least I don't think we did.   I don't remember ankle bracelets being big back then.  It was great because she added something new to the mix.  Later that day, my mother-in-law asked what we did that morning, I shared this with her and she shared that she used to make them too!  My daughter thought that was so neat and somehow she appreciated making the necklaces that much more.  Of course, I sent the pictures to my sisters who texted back quickly that they remembered this fun and creative thing we used to as kids that would entertain us for hours.  Time certainly has changed since the 70s, kids expect much more and many times they want an electronic device to entertain them.  I challenge myself everyday to not let my daughter get caught up in too much TV, computers, video games, iphone games and the like.  I would rather sit and make these clover necklaces with my daughter on a gloomy raining day, then sit inside and let her get lost in the world of electronics.  I challenge you to do the same.  

This trip brought back special memories of the simplicity of my childhood.  We caught lighting bugs, made clover necklaces and spun twirly whirlys that fell from the trees.  These are all things that we can not do in Arizona.  I am grateful for the opportunity to share these wonderfully simple things with my daughter and she thought they were pretty darn neat too!

 

I think it is so important to share memories of your childhood with your kid.  These simple ideas bring you closer and let's your kids know you were once a kid too.  Make the time to take the time with your kids, you all will be better off and have fun doing it!  Now go out and get creative with nature!  All of my best, Dyan

 

 

Write your post here.

Teaching your kid(s) about thank you is so important. I realized that as a child
I was not taught this very simple gesture of gratitude.  The way I was raised
was always a survival mode as we had a, let's say, challenging childhood. Yes,
of course I said thank you when some gave me something, or no thank you, when I
didn't want something, but it wasn't instilled in me. Thank you notes, cards or
a simple phone call to say thank you.  There was no texting or email in the 70s. So the best way to say thank you was with a hand written note.  Simple to do, right? One would think. 

 

Over the years I have realized that I am terrible at writing or saying thank you and it didn't really hit me until I had my daughter and I would receive thank you notes from friends almost immediately after parties and the like.  When she was born she was showered with gift after gift, I couldn't believe how many people gave gifts to her that we didn't even really know that well, friends of friends or family.  I was overwhelmed with the generosity of so many casual acquaintances.  It was such a wonderful and eye opening event for me.  To this day she still is showered with many gifts.  We make an annual trip to visit my sister in Florida where my sister has a get together "girls" only and her friends shower her with gifts and really nice ones too!  The first year I was so blown away again by the generosity of  people in general.  I had never really experienced this before or I had I never realized it?  Either way, it is truly an amazing thing.  It makes me reflect on my own giving and generosity.  I am learning, even though I thought I was generous, maybe I am not so much, but that is a discussion for another day. 

 

Yes, I can remember about 15 years ago one of my girl friends gave me a gift. She called me about two weeks later reprimanding me for not sending a thank you note. I was a bit upset, but why? Was it because I was embarrassed that I didn't send a note?  I thought I at least called to thank her, didn't I.... but maybe it slipped my mind. Then I thought, aren't givers just supposed to give and expect nothing in return???  I look back and realize that these thoughts were all because of my own ignorance to the world of gift giving.  Of course, you say or send a thank you.  I read somewhere that you have up to one year to send thank yous and believe me most time I take that full year.  I am not sure if that is good etiquette or not, but I am getting better.  The givers really aren't expecting anything but a simple gesture back....a call, an email or how about this, an old fashioned hand written note.  I sometimes get caught up in the process, the card has to be written a certain way or be creative.  But all people are really looking for is a simple thank you.  To let them know your received the gift, to let them know you appreciate them thinking of you or your child.  It really is just a small gesture back for a much larger thought.  

 

My daughter and I spent yesterday sending thank yous for the gifts she received from our "girls" party.  She was really into them and wanted to add special pictures and even practice her handwriting and spelling.  The good news is, even though I might not be the best, she is getting it and loves to do it and say think you.  So, at the very least, I think I am achieving my goal of teaching her the proper etiquette in a world where thank yous are getting lost.  As a reflect on this post, I am going to make a mid year resolution and that is to write a handwritten note, email, text or call, to say thank you. I will try to do in a timely manner and not use my year window that may or may not be the proper etiquette in todays world.  Let's not let the thank yous get lost in the constant fast paced world we live in today.  People are still generous and thoughtful.  They haven't forgotten that, so let's not forget to say "Thank you back"!  Make it a thankful day!  All of my best, Dyan

 

What we learned:  Saying thank you is a simple and very important gesture to express your gratitude, people do wonder if you don't say thank you: if you didn't receive the gift, didn't appreciate the gift or they just want to know if you liked the gift.  People feel good by giving, thank them for letting them know how good it makes you feel.  Being generous is a grand thing to do, it really does make you feel good, and don't get caught up in being recognized for your giving, because that is not what giving is all about.

 

What we shared:  In writing our thanks yous, my daughter expressed her creativity, coloring, practicing, writing, reading and spelling.  It was a great way for us to spend time together creating.  And she is learning the importance of thank you.

  

 

 

Be Spontaneous.  How many times do we do the same thing everyday.  We get in a rut, a routine or are so wrapped up in our every day list of things to do, that we never take the time to be spontaneous.  We don't make the time to take the time with ourselves, our spouses or our children.  One thing that I have learned is that no matter what I get done or don't get done in a day, is still there the next day and it is OK for me to get done the next day or day after that.  We put so much pressure on ourselves in this day in age to keep going and going,...going to work, running errands, taking the kids to the numerous activities that they are involved in, that we barely ever take the time to stop and smell the roses of life. When I do, stop and be spontaneous (and sometimes I have to force myself to do it), I always feel refreshed and enriched and able to continue on with my daily tasks of that day.  My wish for you today is to be spontaneous....grab a sister, a friend and your kids and stop and smell the roses of life.  All of my best, Dyan

 

What I learned:  My list of things to do always gets done...eventually, taking the time to make a difference in your life and kids is always worth it, how much stopping and smelling the roses positively affects my daughter and refreshes her spirit too.

 

What we shared:  fresh air,  good conversations, outdoor play, exercise and good old fashioned fun.

0

/