Shopping Cart
Your Cart is Empty
There was an error with PayPal
Click here to try again
Thank you for your business!
You should be receiving an order confirmation from Paypal shortly.
Exit Shopping Cart
Where Moms and Friends get together to share about kids and life

How To Help Your Child Cope With Cyberbullying In A New School
by Joyce Wilson                                                      
teacherspark.org

Moving is stressful at any age, but for children, the prospect of relocating and changing schools can be especially traumatic. Oftentimes, "the new kid" is subject to being picked on in the new school. To complicate matters, cyberbullying can be especially challenging for parents and kids alike. How do you help your child cope when bullying isn't happening face to face?
Here are some tips and tools to help.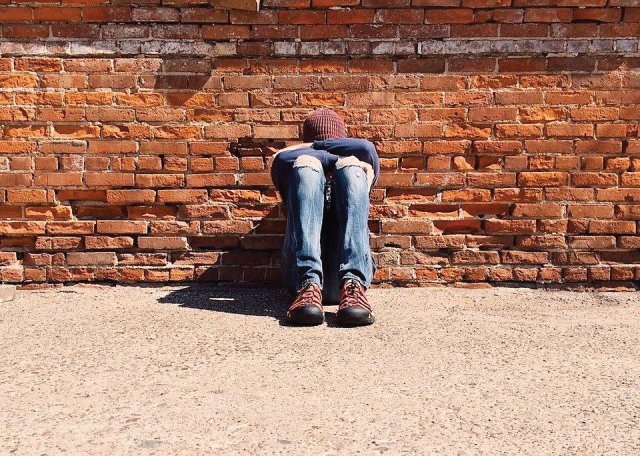 Being the new kid
Moving can be very stressful for children. Some experts recommend moving when there is already a planned transition, like after the school year completes or before entering high school.
Psychology Today
suggests that changes in the middle of the school year or in the middle of high school can be much harder.  Here are some great suggestions for helping your child through the transition:
● Let your child know early on that you will be moving
● Let your child vent worries without judging him or her
● Have a going away party
● Allow your child to make some of the decisions relating to the move
● Help your child to keep in touch with old friends
During the adolescent years, kids are in the process of learning who they are as individuals, preparing to leave the nest, and are forging deeper friendships with their peers. That evolution has a big hiccup when a move is involved. If your child becomes the target of a bully on top of all that,
experts
say it can be emotionally devastating.
Tools in your toolbag
Some experts recommend a conversation about bullying to give your child some basic coping skills. The Los Angeles Times recommends watching this
great video
to open lines of communication with your child about bullying.
It also suggests three simple tips for dealing with bullies:
1. "That's not cool." If the bully is a friend, your child can use these three little words to address the issue.
2. Tell the school. Your child can approach a teacher or other school official with the problem.
3. Don't laugh. Laughter encourages bullies.
Cyberbullying
Cyberbullying occurs when kids use technology to bully their peers. Bullies use avenues such as texting or social media to harass or embarrass victims. It has become so rampant that
some studies show
one in four adolescents is cyberbullied. It can seem overwhelming and complicated when the situation isn't occurring in person. Here is how you can respond if you believe your child is being cyberbullied:
● Be supportive. Make sure your child knows coming to you is the right thing to do, and he or she is not to blame for the situation. Encourage your child not to fan the flames by responding to the bully. Be sure the school is aware of the situation and see if a counselor is available to talk with your child.
● Be protective. Record all of the evidence you can. If you have photos, screenshots, text messages, or voice recordings, save them. Then block the bully on all accounts and devices.
● Be comforting. Kids respond to your stress with more anxiety. Your fearful response tells your child there is something to fear. Instead, maintain a positive attitude and keep lines of communication open.
Less stress at home
Having a safe haven at home can help your child cope with stress. Here are some helpful tips:
● Get a calm start on the day, not rushed or chaotic.
● Be sure your child gets enough sleep.
● Instead of staying chronically busy, be sure you child is getting sufficient downtime.
● Talk with your child and offer advice, but don't be critical.
● Set aside some alone time in a
quiet space
to disconnect from others and make time for yourself
Moving forward
Being the new kid isn't easy, especially if targeted by a bully. Prepare your child with some basic tools, keep lines of communication open, and make sure your home is as stress-free as possible. You can help your child cope, even with a cyberbully.
Side note: 
I hope you enjoyed reading this information as much as I did.  Thank you Joyce for sharing ideas on how to stop and cope with bullying.  You can check out her website at 
teacherspark.org
Please #makethetime and #takethetime today to talk to your child about bullying.
No child should ever be bullied or bully.
It all starts at home by teaching your child to be kind and respect one another.
If we, as parents and caregivers, #takeastand together to stop bullying we can #makeadifference
Show your kids you care.
#raiseamazingkids
All of my best, Dyan
Please enjoy this repost.  Hoping to shed some light on #bullies
#Bullies come in all shapes and sizes and the #bullying comes in all types of ways.  Beware of the #bully!  We are into our fourth week of school.  Up until today I have only been concerned with clean uniforms, a good breakfast, lunch, making sure my daughter has enough sleep, getting to school on time and doing her reading log.  Even though I am aware of #bullying, I didn't think that this would even come up as a concern in kindergarten, let alone with my daughter. 
Today at drop off, after my daughter put away her belongings, she ran to play on the playground right out of her classroom door, I turned my back for just a second to sign her in and say good morning to another parent, when she came running back to me hugging me so tight I couldn't even get her to talk to me to tell me if she was hurt or find out what could have happened in such a brief second.  Unfortunately, I nor no one else saw what happened. I had to wait out the tight hold she had on me and wait until the tears subsided enough to get her to talk.  After figuring out she hadn't fallen or wasn't physically hurt, I asked her what happened.  She wouldn't tell me.  After 5 minutes of consoling and talking with her, she finally told me.  The boys were playing super heroes on the playground.  (This is quite the thing to do at this age and she has taken a liking to it).  I put together that she went up to one of the boys and asked him to play, what was exactly said, I am not sure, except for that he said something and ran off.  I assumed at first that she could maybe not catch him or he did something silly.  They have been classmates for the past 2 years and didn't even think, that anything more than a innocent misunderstanding took place.  The school bell rang and even though the tears were some what cleared up, it seemed that the flood gates were going to open again at any moment.  For the the first time this year, I could not stand to leave my daughter at school and walk away.  I felt helpless even though her teacher came over and told me that if something more was wrong and my daughter could not take being at school today, she would call me immediately and I could come back and get her.  My first instinct was to take her home with me, but I didn't exactly know what had happened and I could not take the easy way out for her.  So, I gave her hand to her teacher and watched her walk in...I was sad and hoping that she was ok. 
When the door shut there were a couple of moms, standing by still and they asked what had happened.  I explained that I really didn't know accept that my daughter did not want to talk about it and the little boy that was involved.  I felt that she didn't want to tell me because she would of felt like a tattle tale and I had to prod it out of her telling her all would be ok.  When the one mother heard what I had to say she shared with me something that had happened to her daughter the night before.  She woke up in the middle of the night to tell her something about this same little boy and what he had done to another girl in class the day before.  The mother felt that her daughter had wrestled with telling her for fear of being the "tattle taler"  and didn't want to, but was so affected by it that she could not sleep!  They talked and found out that this same little boy was making fun of another girl classmate when  she was assigned to do a daily class task.  It made the girl feel so bad that she went up to this little girl and she told her about it.  The mother also shared with me that on the way to school she asked what she would share in circle time today.  Even though she had something very exciting to talk about, she did not want to share it with fear of being made fun of from this same little boy. 
All of this comes as a shock and surprise, but I am grateful that this has transpired to bring up the awareness in myself and also the teacher.  I do not want to be the tattle taler either, but for sake of my daughter, all the others kids in the class and this little boy, I feel that it most be shared and nipped in the bud immediately before it can go any further making the kids upset, uncomfortable or not looking forward to going to school each and every day and sharing themselves and getting involved in school for who they are and how they feel. 
This first year of real school is impressionable on all of them.  I want each and every child to enjoy the experience, learn and be happy.  After all at 5 or 6 that is what life should be about, being happy! 
Later today, I will take the teacher aside and share my concerns and the concerns of the other parent as I have her permission.  I don't want this to become something bigger than it needs to be and will handle confidentially and respond in a prompt manner.  When I pick up my daughter, I will also talk with her about the incident and let her know that she can always confide in me and that I am always here for her to go to and share what ever might be troubling her. 
In the meantime, if your child has had or should have a similar experience, do something about it immediately.  Be discreet with the teacher, do not involve every parent and make it a "grapevine community" issue.  You do not want to have gossip spreading.  Be prompt in your response.  Talk to your teacher first and see if a resolution can be brought to life sooner rather than later.  I am sure as the kids get older and the #bullying goes farther other approaches should be taken, I do not have experience with older #bullies and hope I (or my daughter) never will.
Take the time today to discuss #bullying with your kids.  Make them aware, let them know that you are there for them at all times to help them with any issue that is bugging them.  Keep the communications open with your child.  A healthy trusting bond from the start will ensure a healthy relationship in the future as other issues or problems come their way.  Also, be open to seeing your child for who he or she is, be honest with yourself, make sure you and your kids treat everyone fairly and with the respect and love each and every one of us deserves.  Be there for your kids today, tomorrow and the future...raising a great kid starts at home!  All of my best, Dyan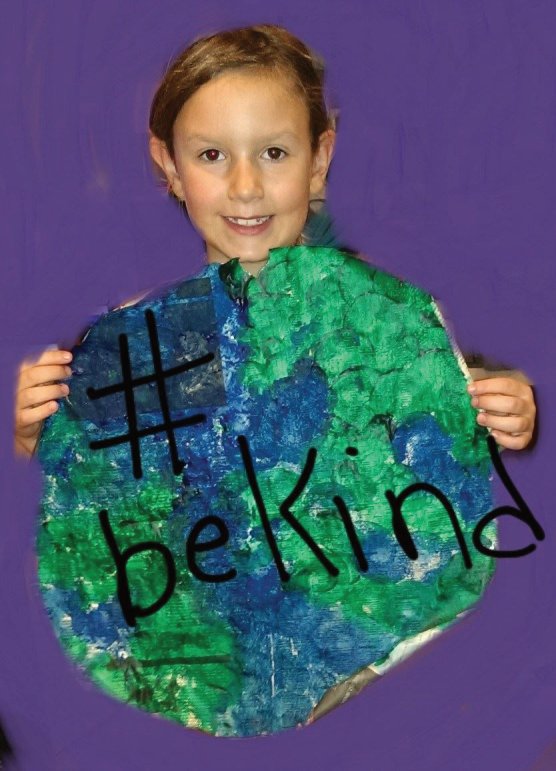 Teach your kids to #bekind today and everyday #WorldKindnessday.  Lead by example - #bekind to your kids, #bekind to your neighbors,  #bekind to the person in front of you in traffic, at the grocery, at home, #bekind to your families, to your friends, your pets,  #bekind to your planet, to your world. 




I have to say for the most part, I am proud of myself for teaching my daughter to #bekind.  I also have to say, in the same breath, that I need to lead by example more often.  




It is very often that I hear my daughter is kind to her classmates, witness her being kind to the kid that others are not kind to, hear her compliment a complete stranger and make their day.  She's not perfect, none of us are, but for the most part she is kind, I have taught her to #bekind.   I am #Thankful my daughter is kind.




Take the time to teach your kids to #bekind.  Make the time to teach your kids to #bekind.   Start today, the perfect day, #WorldKndnessday




All of my best, Dyan

#AntiBullyingWeek - #Stopthebully

#Beingthankful for being in the right place at the right time.




What I learned:  

Keep your kids close even in perceived safe places, step in if you see a child or anyone in need of help, teach your child to communicate their feelings and wants so they can express themselves in all situations, in a wrong situation...I did the right thing.  Take the time to pay attention to your child - what you do today will make a difference tomorrow.

 

What we shared:  

Hopefully a better awareness of parent responsibility, if a witness to  #bullying step in and help because both the victim and #bully probably need it and even safe environments can be potentially dangerous.




Be aware.  Teach your children.   

#StoptheBully   - #AntiBullyingWeek

(Please enjoy this repost)




Did you ever have one of those days that your behind?  Well I do and they happen more often then not.  Yesterday was one of those days.  When I get behind I always try and remind myself that it is for a reason and to take a deep breath, relax, keep everything in perspective and I will get to where I am going and all will get done and be fine.  




The unique thing about yesterday was that I kept having a nagging feeling that I was behind for a reason.  I knew I would get to the park with my daughter, eventually, and we would have fun.  But the nagging feeling lingered for the reason why we were 2 hours behind schedule.  




When we got to the park it was busier than usual and then I remembered it was spring break for some schools. It was packed, but we settled in quickly and started enjoying the many activities the park has to offer.  Since I have an only child it sometimes is sad for my daughter, no one to play with but me...she tends to get over it pretty quickly and I am a hands on mom so it is not unusual for me to be climbing on the jungle gyms, swinging or going down the slides.  In all the craziness of the tons of children, I was able to sit back and observe between play areas the many parents that just let there kids run wild.  I thought to myself,  am I too over bearing and controlling of a mom to not let my child out of my sight?  I thought again...NO, especially with the unsafe world around us.  I never let her out of my sight or let her be too far for too long.  But I noticed that many parents don't take the same approach I do and there were kids from toddlers and up that didn't have a parent watching closely.  




As I watched my daughter make sand castles in the sand and observed the miscellaneous children coming up to play for a moment then move on, two kids came by me from around the slide.  A boy of about 6 and a girl of about 5, he had her in a choke hold and was dragging her, pulling her hair, clothes anything he could to get her to move in the direction he wanted her to go.  My first reaction was what is he doing???  Since I am not a quiet, sit back and watch kind of  person, I quickly said, "What are you doing?"  He ignored me and kept on doing it, pulling her hair, shoving her and she was screaming and crying as I told him to stop.  He was in his own world and I frantically looked around for a mother of one of the kids...was this his sister?  A friend?  Were they strangers?  Either way, since I was the only parent watching this obvious display of #bullying in a sea of 50 plus parents, I had to do something, regardless of the relationship.  I knew I could not physically touch the children because of the world we live in, so I walked with them asking the boy to stop and telling him he was hurting the girl, it seemed like 20 minutes had gone by, but in reality it was probably only 3. He lessened his grip, finally, a mother came around the slide and I told her, the little boy is hurting the girl and he needs to stop.  She quickly stepped in as I was so thankful that the parent had finally showed up to take responsibility of her child or (children).  I am still not sure if she was the mother of both, but she did know both children.  I heard her start to discipline the little boy and say something about the fact that when she asks her to get the little girl to leave, that he doesn't have to physically remove her from the play ground, but tell her it is time to go.  I guess, I felt the mother should have been paying closer attention, so this little girls 3 plus minutes of torment would of not happened at all.  Then it finally hit me, the reason for being behind yesterday, so I could be there for her exactly at the right place and right time to stop the #bullying of the little boy, the hair pulling, the tugging, the shoving, choking and pushing.  I was really quite horrified and shaken up and then looked around and realized that no one else had even witnessed this except for me in a crowd of 100 plus people.  Amazing to me, that people, are so much in their own world that they don't notice when their child could be in danger.  




I am #thankful for timing and #thankful for being in the right place at the right time and #thankful for being a parent that stops and takes notice to:  #Stopthebully in their tracks.  




Have a good day and keep your kids close.  You never know what may or may not happen even in a safe environment.  All my best, Dyan

 


Be aware.  Teach your children.   #StoptheBully

#AntiBullyingWeek

0

/