Shopping Cart
Your Cart is Empty
There was an error with PayPal
Click here to try again
Thank you for your business!
You should be receiving an order confirmation from Paypal shortly.
Exit Shopping Cart
Where Moms and Friends get together to share about kids and life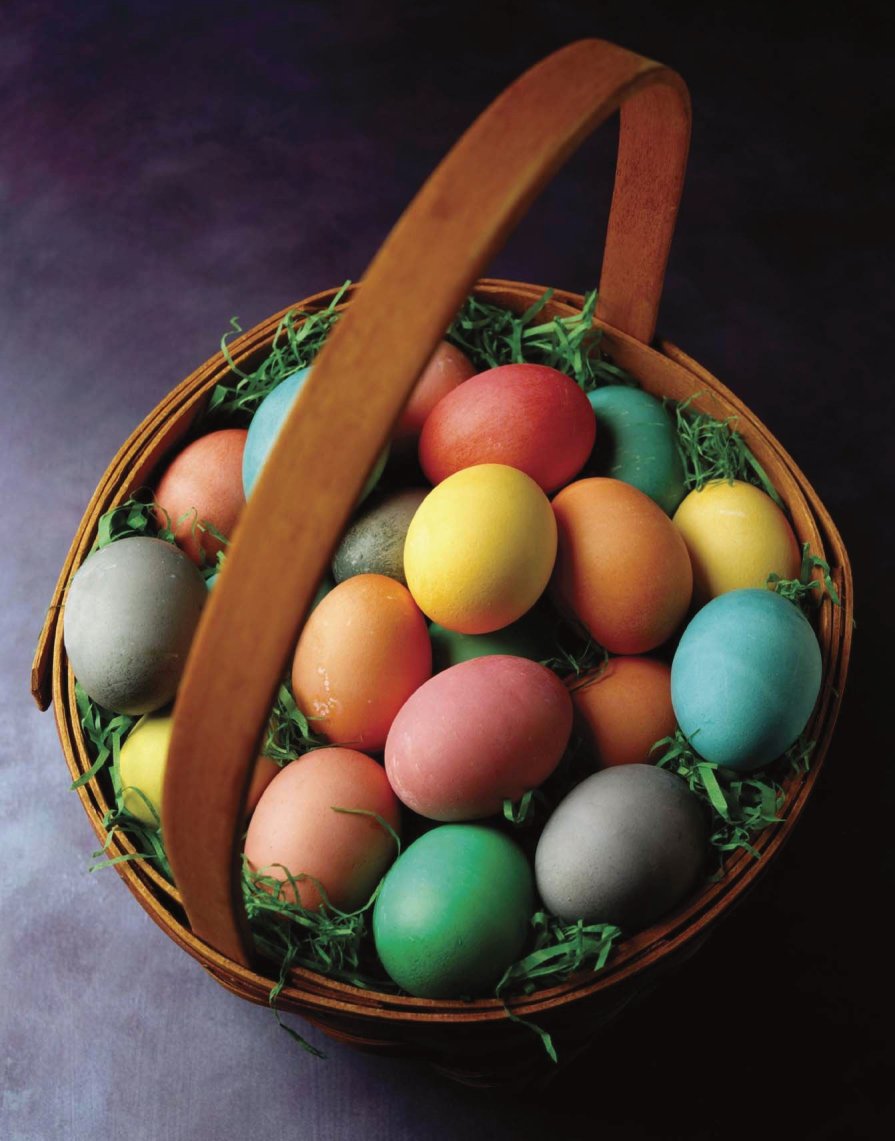 Don't know what to do with those uneaten hard boiled #Eastereggs still in your fridge?  Instead of throwing them away, have another #Easteregg hunt, just for fun!  Then throw them away.  We typically do our traditional #Easteregg hunt with plastic eggs.   No one really ever eats the hard boiled eggs, so we always do an "after" #Easteregg hunt with the colored ones.  I feel at least we do get another use from all the time spent decorating the eggs, instead of just throwing the pretty eggs away.  My daughter loves it and I don't feel as wasteful.  
Will this be the last #Easteregg hunt of the year for us?  Doubtful, we do them all the time.  My daughter loves to hide them by herself and then have a pretend egg hunt.  I  hide them for her too.  It is a great way for her to entertain herself, which being a only kid sometimes gets tough for her to do.  She fills them up with different items from around the house, coins, fuzzy wuzzies, any trinkets she can find and hides them.  It is a great way to have fun through out the year and to stimulate pretend play.  So, will this be our last #EasterEgg hunt of the year?  Absolutely not!! Have fun hiding those eggs whether real or pretend and may your children have fun finding them. All my best, Dyan
What we learn:  Other uses for our once a year toys or games therefore instilling reuse, creativity, sizing objects...what will fit in what size egg, practice opening and closing the eggs learning patience...sometimes the plastic eggs are not so easy to close.
What we share:  Inexpensive fun game time, a shared activity and plain #oldfashioned fun!
My family  and I have finally recovered  from a 10 day long, knock out, icky virus!  As, I am slowly getting back in the swing of things...please enjoy this repost, one of my favorites, in case you missed it.  The best things in life are free...if you actually take the time to enjoy them, #timewithyourkids that is... and I hope you do!  All of my best, Dyan
What a crazy day...last minute 1099 stuff, phone calls to set-up service man for our move back into our home (after our daughter's illness), health insurance needed to be renewed and waiting for a phone call from the car dealer on when my car would be ready for pick-up. Finally, I could break away for a minute and promised my daughter sometime outside. "The park or just playing in the grassy area of the park?", I ask. "Playing in the grassy area," she shouts as we get ready to go outside. We grabbed a ball, frisbee and put on our gym shoes and headed to the park. 
On our way to the park she states she wants to play TAG YOUR IT, one of her favorite games. We get to the park, throw the frisbee around for a bit, (she is still learning to catch it), so we basically just throw it and race to see who gets it first. The same with the ball and then TAG YOUR IT. As we run around the park, she screams happy screams, laughs and runs like crazy back to what she calls base - to have a break, her safe haven where no one can be tagged or be the tagger.  It is always fun to pretend like your exhausted and can't go on and then sneak a tag in and run the other direction. As we run around like crazy playing tag, I realize, my daughters coordination has improved and that she is faster than ever. I am still pretty quick even for a 47 year old mom.  I told my husband tonight at dinner that she is getting quicker or I am getting older, maybe it is both. I am happy to say though, that I enjoyed every minute of tagging and getting tagged and got a great workout in the meantime. 
The best part of my day was TAG YOUR IT and hearing my daughters laughter and excitement. THE BEST THINGS IN LIFE ARE FREE...running around the park hearing her say those words "TAG YOUR IT" was priceless. 
What we learned: Plain old fashioned running around is not only great exercise, but the most fun you can have for free with your child, that moms and kids can have quality time without phones or other electronic gadgets, getting out of the house even for just 35 minutes is a great way to refresh your minds, spirits and souls. 
What she learned: Mom can still run fast and play, spending quality time with her is very important and that young is all a frame of mind.



TAG YOUR IT.....all my best, Dyan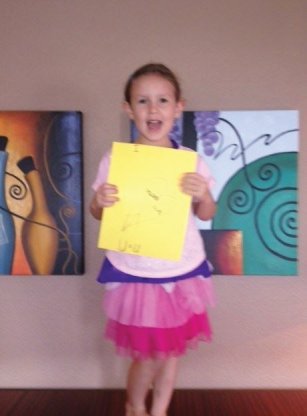 Let's move on to more positive things shall we...like being present with your kids.  With the first month of school behind us, I am finding that I am finally getting into a routine.  As I look back at this first month, I have been overwhelmed with many responsibilities that I had to take care of and I am actually grateful for the time my daughter has been in school because it has been easier on both of us to juggle my time of getting things done and spending time with her.  While I miss the free days of summer...doing what ever we want whenever we want...I am realizing that the time I do have with her (outside of her activities and school) have become more precious than ever. 

Yesterday we had a good old fashioned play day with lots of activities and fun!  It was the best day I have spent with her in a while and I know the best day she has spent with me!  We started the day with making home made blueberry vegan pancakes, even though loaded with lots of good things like flax, fiber and antioxidants they were delicious, she even agreed!  You learn so many great things when you cook with your child.  How to measure, mix, fold in ingredients, pouring...the teaching opportunity is endless. 

We watched baby videos...one of her and my very special things to do.  It was a rainy morning which we don't get very often, so we took advantage by watching a few old videos laughing and enjoying her earlier years...of course I do get melancholy and reminiscent of the days gone by...but I am grateful for everyone of those videos and times I spent with my daughter. 

We went outside and splashed in the puddles and stood in the rain and then looked for rainbows when the sun came out.  Unfortunately, we didn't see one, but the point is we did get a chance to look for one. 

Went swimming, played keep it up, dived for rings and had seahorse races around the pool on our noodles. 

Inside to make a video card to send to her parents for grandparents day, a craft out of my favorite kids magazine,  High Five - (traveling tic tac toe -please see link), mango smoothies, hide-n-seek, finished up the day with a wonderful dinner, game of memory and reading 4 books to complete her reading log for the week.  Sound tiring??  I guess it kind of does, but it wasn't, not at all. 

It was a day that we both needed to reconnect and take advantage of nothing but our time together and a day of good old fashioned fun!  I loved it and so did she!

I was thinking about my day, as I always do before I go to bed, I was grateful for every second we spent together, every moment.  When I went back into her room last night to put her books away (after recording them in her book log for school), she said "Mommy, I love you," in her sweet little voice.  My heart melted as it always does when she says nice things.  I am sure she had been reflecting on the day herself as she was falling asleep and thinking of all the fun she had too! 

Take advantage of your time with your kids, they are getting older every day and it seems like our lives are in super sonic speed these days.  Make each moment of your time with your kid count, do something fun, learn something new, do things that they want to do.  Take the time and make the time to be present with your kid.  The smallest of efforts will grow your family bond and make everyone happy.  Make your next time together a day of good old fashioned family fun, turn off the computer, don't answer any phone calls and make it all about the family. All of my best Dyan

 

What I learned:  all of us need a day of good old fashioned fun, every moment I have free and my child has free should be used to create family bonds and wonderful memories, how good my daughter is at memory game, how nice it is to take a stress free relaxing day with family - an opportunity that should never be passed up!

What we shared:  fun, fun, fun, cooking-learning new cooking techniques like folding in ingredients, how to read fractions on our measuring cup, good healthy food, fresh air, love and strengthened our bond. 

 

 

 

 

 

 

 

 

 

 

 

 

I believe that play dates are important, especially if you have an only child. 
One of my favorite kinds of play dates are educational play dates. I try to
teach my daughter anything I can through fun things we do. To me, everything is a potential learning situation and many new things can be learned from one or two simple ideas of things that you can do together with your child. 

Yesterday we went to the butterfly exhibit at our local botanical garden. We lucked out with beautiful weather! We invited some new friends of ours as we had extra tickets. The best
part of the day was that my new friend has the same appreciation for learning and
teaching her children as I do, taking every opportunity to teach the kids about
everything we saw.  Even though we were there to see the butterflies, we learned about flowers, trees, cactus's and how birds make their nests in the cactus.  My daughters friend brought a magnifying glass and the kids had a chance to reinforce the concept of sharing because there was only one with three kids.  They got to look up close at the flowers, leaves and butterflies.  The kids loved!!  We enjoyed our time finding the different kinds of butterflies that were on exhibit.  They all wanted a butterfly to land on them and I am not sure if one really did or not, even though it was mentioned that one did on my daughters head.  Either way, we had a great time and all of us learned new things about butterflies and the desert life. 

Make the time this week to have an educational play date, whether you go to the zoo, botanical garden, aquarium or library, the opportunities are endless.  If you don't have the money for a paid event, many local libraries give free passes to many museums and such.  Check with them and take advantage of the free opportunities provided for you in your community.  Can't get a free pass you ask?  Go to the park, have a picnic, grab your magnifying glasses, binoculars anything you can to make I an educational play date, you'll be glad you did and you and your kid will learn something new today.  All my best, Dyan

 

What we learned:  Getting together with new friends is a lot of fun and you don't realize how much you have in common in your parenting until you spend quality time with someone, lots of facts about the outdoor desert life,  that there are many different species of butterflies, how to be patient in learning, educational facts from the guide at the garden, sharing can be fun and that educational play dates are just as fun as hanging out talking while your kids are playing.

 

What we shared:  A love of learning, a magnifying glass and learning to share and the love of beautiful butterflies!!!

 

How many of us feel guilty for the things we do or don't do with or for our kids?  I know that every mom that I have ever talked to about raising kids, at some point in their lives or relationships with their kids, have a feeling of guilt.  I should do this more often or that.  I know that my own mother (and father) had and have lots of guilt for the things never said or done.  As I think back to my childhood and the way I was raised, my parents had the guilt, but never did anything about it.  Now sitting in the drivers seat of a parents life, I feel that this is a very easy fix.  Instead of talking or worrying about what you do and don't do, just do it!  Every mothers guilt is different, not enough time spent with them, when the time is spent not being connected, no helping them learn the lessons of life, not supporting them in what they are doing, not showing up for dance recitals or baseball games.  To me it seems simple, again, just do it!  Say the things you want to say, life is too short not too.  Do the things you want to do with and for your child.  Life is too short not too!  Be the parent that you always wished your mother or father to be to you.  Just do it! Life is too short not too! Tell them how much you love them, how beautiful of a person they are, hold them, hug them, tell them they can and do anything they want and mean it!  Explain to them how important it is to be a good person and lead by example.  Turn off the cell phones, the emails, the texts, IMs, etc and spend the time to be a better parent. If you find that all of this is too overwhelming, break it up and start small, baby steps do work.

I have a friend of a friend that says they can not connect with their kids.  They can't turn off that constant mental check list in their head of what needs to get done at work and at home.  I get it, being a parent, single or not single is a tough thing.  My advice to her you ask?  Make a list of things to do with your kids.  This is one of my favorite things to do with my daughter.  This way I am making the efforts to do the things I want to do with her and she wants to do with me.  Now, everyday is not perfect of course and other unforeseens come into the equation of life. So, if something doesn't get done that day or week we make the list, we add it to the next day or week.  Sometimes we even multi-task,  good or bad we do it.  We play a game while having dinner, we do a puzzle, we do an activity book while having lunch.  Let's face it, in todays day and age, when everything is moving so quick, we have to slow down. If we can't do it all the way, at least we are taking the time to make the time with our kids.  Stop the guilt...you are good parents and a little change will go a long way.  Only you can change it and make the difference, one step at a time. 

Start your list of things to do with your child today, do it and you will feel better and the guilt will slowly melt away.  All of my best, Dyan

 

What I learned:  When I make my list for things to do with my daughter, it helps me focus my efforts of spending time with her, we do well rounded things-games, exercise, cooking, you name it what ever we come up with to spend time together, sometimes I need to multi-task my activities of work and play and family time and that is OK, by focusing on the good of what I do, it makes me realize that I am a good parent, not everyday or every thing I do is perfect and that is OK.

 

What we share:  By creating our things to do list it helps us both focus on important activities for both of us, responsibilities, quality time spent together, realistic expectations of what we can do together in a day or week and lots and lots of bonding.

 

 

Be Spontaneous.  How many times do we do the same thing everyday.  We get in a rut, a routine or are so wrapped up in our every day list of things to do, that we never take the time to be spontaneous.  We don't make the time to take the time with ourselves, our spouses or our children.  One thing that I have learned is that no matter what I get done or don't get done in a day, is still there the next day and it is OK for me to get done the next day or day after that.  We put so much pressure on ourselves in this day in age to keep going and going,...going to work, running errands, taking the kids to the numerous activities that they are involved in, that we barely ever take the time to stop and smell the roses of life. When I do, stop and be spontaneous (and sometimes I have to force myself to do it), I always feel refreshed and enriched and able to continue on with my daily tasks of that day.  My wish for you today is to be spontaneous....grab a sister, a friend and your kids and stop and smell the roses of life.  All of my best, Dyan

 

What I learned:  My list of things to do always gets done...eventually, taking the time to make a difference in your life and kids is always worth it, how much stopping and smelling the roses positively affects my daughter and refreshes her spirit too.

 

What we shared:  fresh air,  good conversations, outdoor play, exercise and good old fashioned fun.

This week was our spring break.  We had plans, oh so many plans.  We weren't going to go out of town and had no visitors coming to see us, but still many plans.  The zoo, butterfly exhibit, play dates, the park, shopping, the list goes on.  But when my daughter woke up in the middle of the night with her barking seal cough and 102 fever, all plans were canceled, at least for a couple of days which turned out to be the full week of her spring break.  Oh well, disappointment set in for me and I think I took it harder than my daughter did.  So, instead we made the best of the situation and spent quality time together at home and at the doctors office, (which we spent at least 8 hours at in the last week).  When your child or yourself gets sick, to me, it's a time to stop and reconnect with everything important, starting with your self, your body and sleep.  We had been going strong since the beginning of the year with the holidays, school activities, extracurricular activities, family visits and the like.  But when you get sick, you have to stop and rest. But, that doesn't mean all the fun and time spent together has to stop.  Here are some ideas of what to do when your child's sick:

 

1.  Make the most of the doctors appointments and the waiting in the waiting room - build blocks with your child, do puzzles with them and read the many books laying around the doctors office, instead of burying yourself in your phone checking emails and texting.  Catching up on reading with my daughter was on our "to do" list anyway and we did catch up and made the most of "our time" together. 

2.  Buy a special toy, game or doll for your child to play with, it doesn't have to be something expensive, just something to make them feel better and take away the ickies of being sick.  We bought a new doll that needed to be bathed to get clean and with the hot showers she needed to take for steam purposes, this was a hit for her.

3.  Pull out a movie that you have been meaning to watch with your child.  And actually sit down and watch it.  No phone,computer or other life's distraction to get in your way.  Grab a sick friendly snack and cuddle up under a blanket and enjoy the show.

4.  Do a craft.  Even if your child doesn't feel well, doesn't mean they wouldn't enjoy spending an hour with you of uninterrupted time of creating something with you.  Doesn't have to cost a lot of money either, grab some paint and paper and draw pictures of what you both like to do.

5.  Play a board game.  You'll enjoy quality family time (and depending on the game), learning something new too.  Numbers, colors, matching, whatever, just take the time to play and learn with your child.

6.  Do a puzzle together.  Just the little things makes them feel special too.

7.  Have them help you make their lunch.  Everyone needs to eat, so have them help you make the chicken noodle soup and pbj.

8.  Create a fun treat together in the kitchen.  We made our own ice cream with the ice cream shaker.  It makes ice cream in 3 minutes.  It was fun and a good way to teach about measuring, mixing and creating flavors.

9.  Read, read, read books, kids magazines what ever your child likes.  To me this is one of the best ways to spend time with my daughter.

10.  As your child is feeling better, have a picnic in your own back yard, if it is too cold, in your basement, living room, where ever in your house that you normally don't eat.  Spread down that blanket and make your favorite lunch.  Enjoy the time spent together, talking and relaxing.

 

Ask your child what they would like to do.  Children have wonderful ideas too!  They also feel special when they decide what to do with your time spent together.  My daughter wanted to play dress up.  Even though her dress up clothes don't fit me, her sunglasses, hats, scarves and some jewelry does.  So we played dress up and had a ton of fun doing it and took pictures to remember the day. 

 

As the week of her illness started I think I was more disappointed than her on missing the loads of activities planned for us.  As the week progressed, I realized I needed a break too.  I got to sleep in, catch up on our "to do" list and spend some wonderful quality time with her.  We made the most of it and the benefits to us both were felt by weeks end.

 

Take the time to make the difference in your child's life.  After all, that is our #1 job.  The rewards are well worth it!  All my best, Dyan

 

What I learned: Even though I was wanting to catch up on my techno list of things to do, I stopped myself and spent quality time playing and interacting with my daughter and in the end I felt better and more relaxed.

What we learned:  Many things, stopping to smell the roses is what needs to be done when sick.  Relax, get sleep and enjoy the quality time that you can have that you might not get if you weren't sick. 

What we shared:  lots of quality time together, new games and cuddles, cuddles, cuddles.

 

 

 

 

 

 

 

 

 

 

 

 

 

I have been working so hard the last week at my other job...that my favorite job of blogging had to go to the way side...by the time Sunday hit, I was ready for a break and also to spend some good quality time with my daughter.  She had a birthday party at the local bouncy house.  Only her third time there since she was 3.  Each previous year she was there, she asked me to go in the bouncy with her.  Me, being a sometimes overprotective mom, went in to make sure she was ok, but also because I am a kid at heart!  This year I thought, she's five, she probably will not want me to go with her. Wrong!  She wanted me to...which was good because I wanted to go too!!  A few of the fathers joined in and even the birthday childs grandmother (she was so happy that I went on the bouncy because it gave her a reason to go, which she was dying to do)!  I did convince my daughter to spend most of the time with her friends jumping and playing, but I could not pass up the opportunity to jump, slide, climb and bounce with her.  I got a couple of bouncy slide burns, I was out of breath a bit quicker than last time and the next day I realized I pulled my lower back...still healing today, but again well worth the pain!  I was the only mom to go in the bouncy with her, not sure why...I think many moms, feel silly, too old, too dressed up, maybe they don't want to mess up there hair or would even be embarrassed...again, I am not sure why.  But one thing that I do know is that it was the most fun and the best quality time my daughter and I spent together in the previous 3 days.  We jumped, bounced, threw basketballs, laughed and it was a ton of fun! It is a memory that her and I will share forever.  I know that as she gets older she probably will not want me to go with her, because she will be too embarrassed or something else, but for now, today, it worked and it will work for you.  Now go out and start bouncy, jumping, climbing or acting just plain old silly and take the time to make the time.  All the best, Dyan 

What we learned:  A lot with this one...patterns, sorting, counting/numbers, colors, stacking, creativity, design, imagination in creating the perfect house, lines and using straight lines to create a fence, shapes in creating windows, doors, trees and butterflies, practiced handwriting, cutting with scissors and creative thinking in a multi purpose house (puppet, play and Valentine card holder).  What we shared:  laughs, happiness, time together, working as a team, creativity and how to express it, crafting to brighten our home, fun and learning.

 


What we used to create our craft:

box-any size

construction paper-red,white,pink

glue

tape

scissors-always help your child and use safety rules

stickers-regular and foam

markers

craft stick,gogglie eyes for person

 


The other day, my daughter said to me, "Mom, let's make a Valentines Day house."  At first I thought to myself, a Valentines Day house???  I don't know about that. I then realized, that she has good ideas too and I need to take the time to listen to them. Why not a Valentines day house.  It's happy with happy colors, sure, "I said, Let's do it."  The more I thought about it the better idea I thought it was.  Sometimes as moms we can lead our kids to do the things that we want to do, the crafts or the ideas.   Well, I am realizing that at some point you have to let your kids take the lead and listen because  they have good ideas too!  The other thing was, the last craft we did in our house before moving out was our Halloween haunted house.  I realized this would be a dual purpose for us.  Even though I am pressed for time this week, we have started the Happy Valentines Day house.  Tomorrow morning we will put the finishing decorations on our house and then use it as a Valentines card holder.  What we learned:  Creating new memories will bring comfort to us.  What I learned:  letting your child come up with their own ideas will bring them confidence, creativity, excitement and joy. To sit back and let my daughter take the lead will be good for both of us. What we shared:  quality time, laughs, love and new traditions. 

Enjoy your memory making and next time let your kid take the lead. 

Happy Valentines Day week!  Dyan

 

 

 

 

 

 

 

 

0

/