Shopping Cart
Your Cart is Empty
There was an error with PayPal
Click here to try again
Thank you for your business!
You should be receiving an order confirmation from Paypal shortly.
Exit Shopping Cart
Where Moms and Friends get together to share about kids and life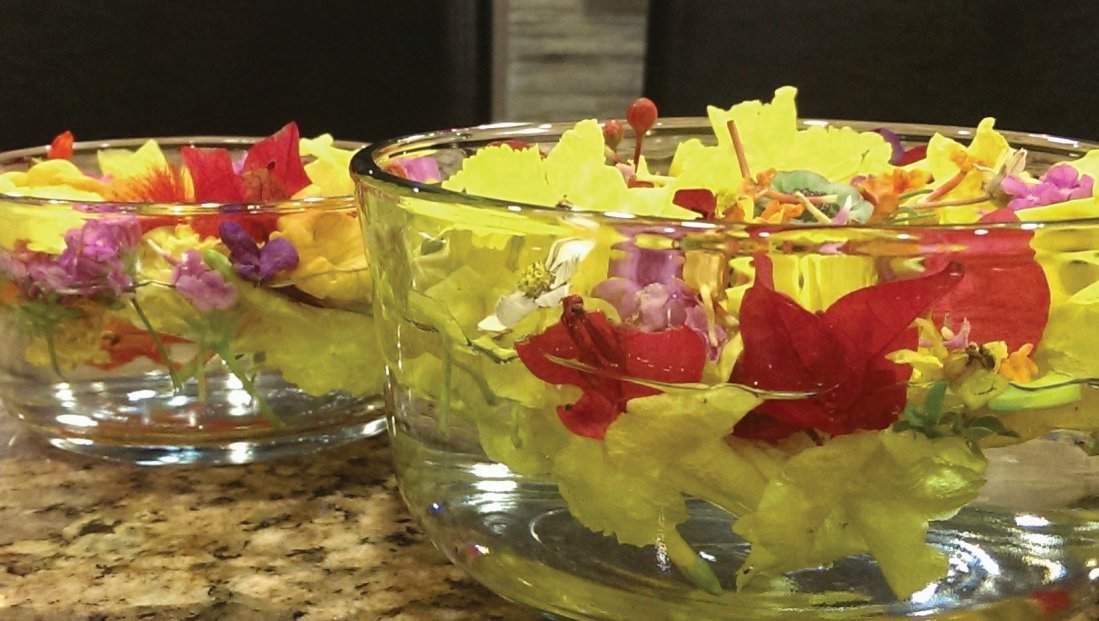 Yesterday, my daughter and I decided to take a #naturewalk with some friends.  The two girls were going crazy stopping and picking every wildflower and #flower from every bush, plant and tree they could find.   It was a beautiful fall day and I was #thankful for the moment spent with my child and friend.  My friend and I delighted in watching our daughters enjoy the #naturewalk as much as we did. 
I didn't realize that my daughter had picked so many #flowers until we arrived home and I asked her to take them out of her back pack before they all died and wilted.  She asked me for a bowl to put them in water.  She took her time arranging each and every #flower as if she was working on a masterpiece.  I guess in away she was, her masterpiece, she took each #flower one by one and delicately arranged them in each bowl.  At one point, she told me she even wanted to be a florist as well as a vet when she grows up!
As you can see, she arranged them beautifully!!  We have set them out on our kitchen  table to enjoy!  I don't think my friend did, but that is ok....this is our "thing"  making something out of something to enjoy without spending any money.  Stopping and smelling the roses of life.  Taking the time and making the time together to create memories that last a lifetime.  Making us both better, #momskidsandfriends.  
We are fortunate enough to live, where there are still wildflowers and #flowers on bushes and trees.  If you live somewhere where there are no #flowers still blooming, still take the #naturewalk and see what amazing things you can find..... leaves, pine cones, rocks or unique branches.  Take a #naturewalk, enjoy the day with your child and friend, take a moment to  enjoy life, enjoy #mothernature, enjoy each other, enjoy this wonderful place we call plant #earth. 
It's #thankfulthursday What are you #thankful for?
All of my best,  Dyan
What we learned:  About different kinds of #flowers, bushes and plants,  not to pick #flowers from someone's yard - unless you ask of course!  Spending time with friends outdoors is refreshing and fun, more about our friends and what we have in common with others, arranging #flowers is fun, relaxing and makes a beautiful centerpiece for our kitchen table, having fun and learning does not need to cost money, putting down our cell phones is not only good for us but great for our kids!!  #nocellphoneforaday
What we shared:   A wonderful day together making memories, pictures of our #flower arrangements - we sent as a thank you note (w the picture) for the day spent w/ our friends.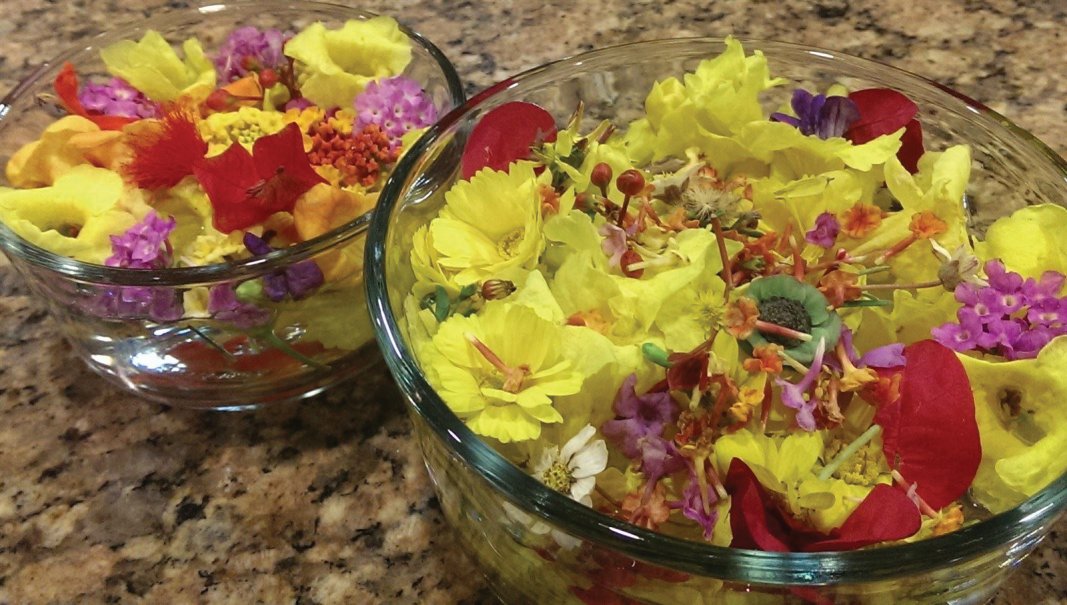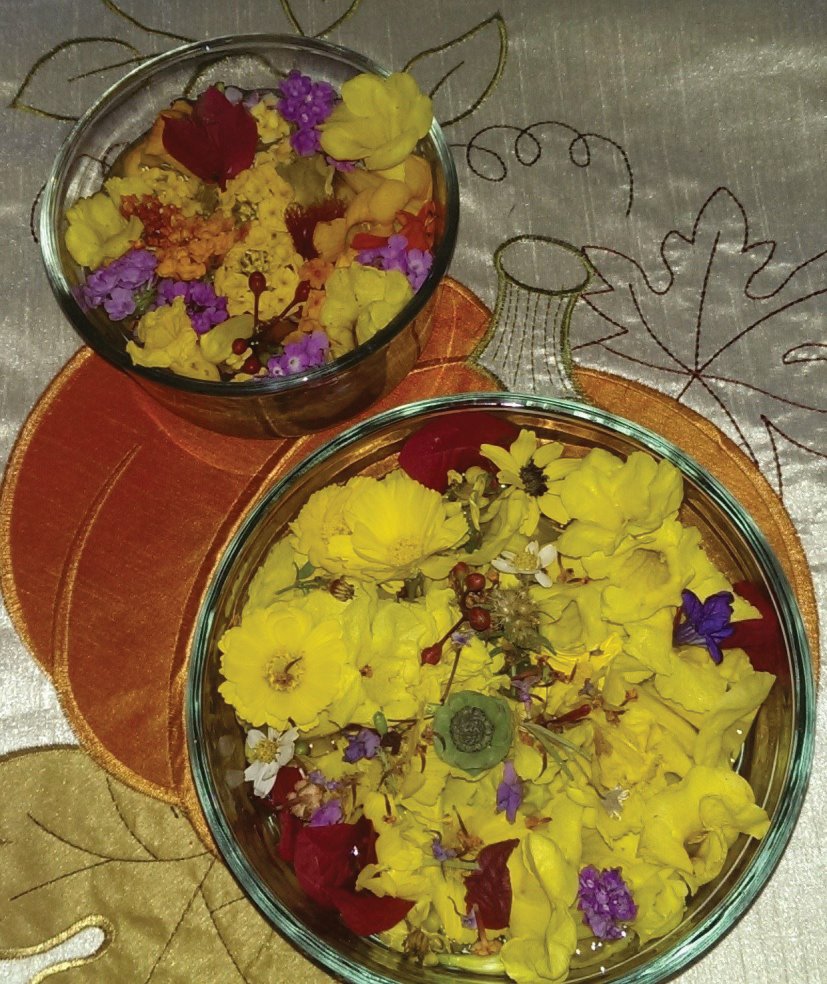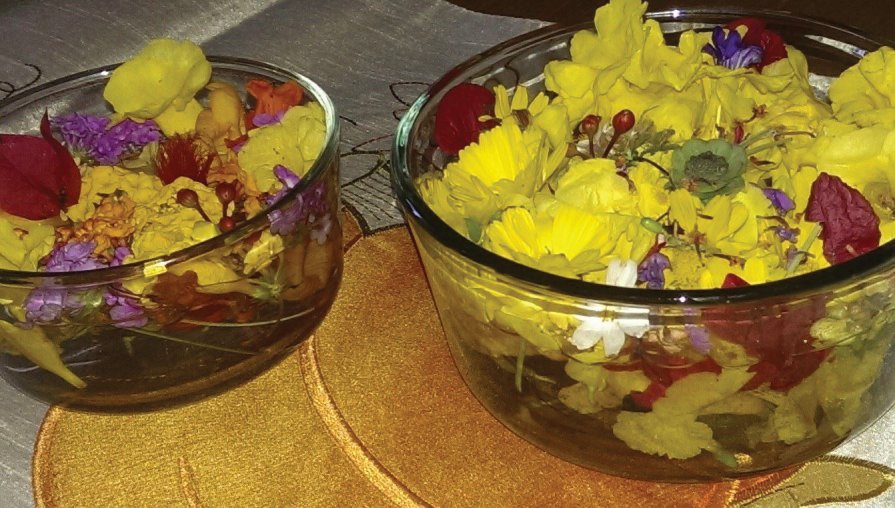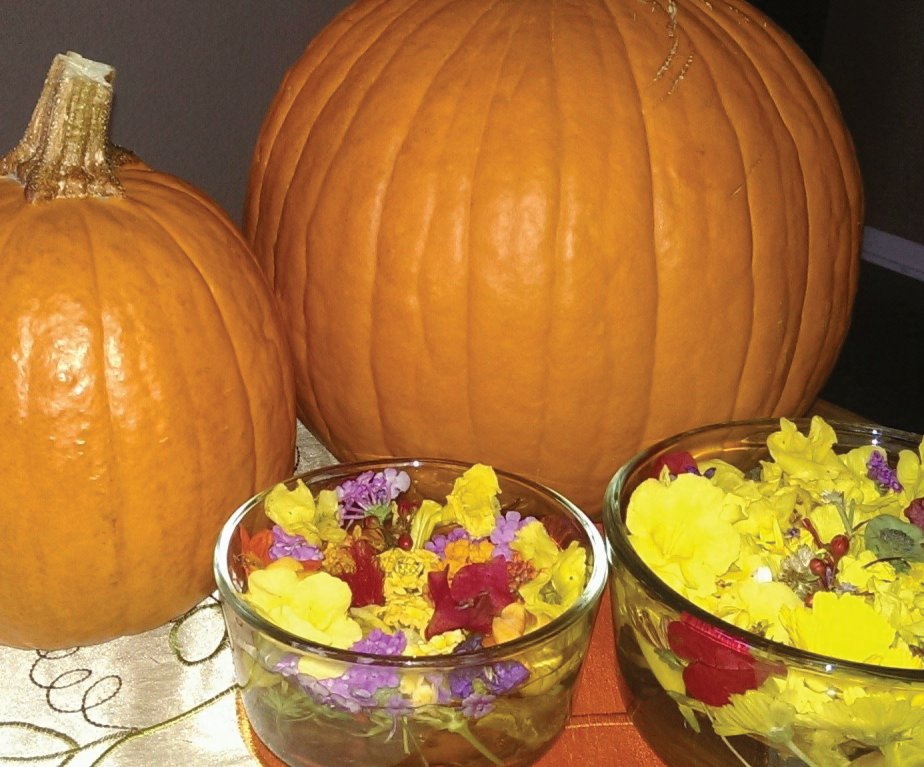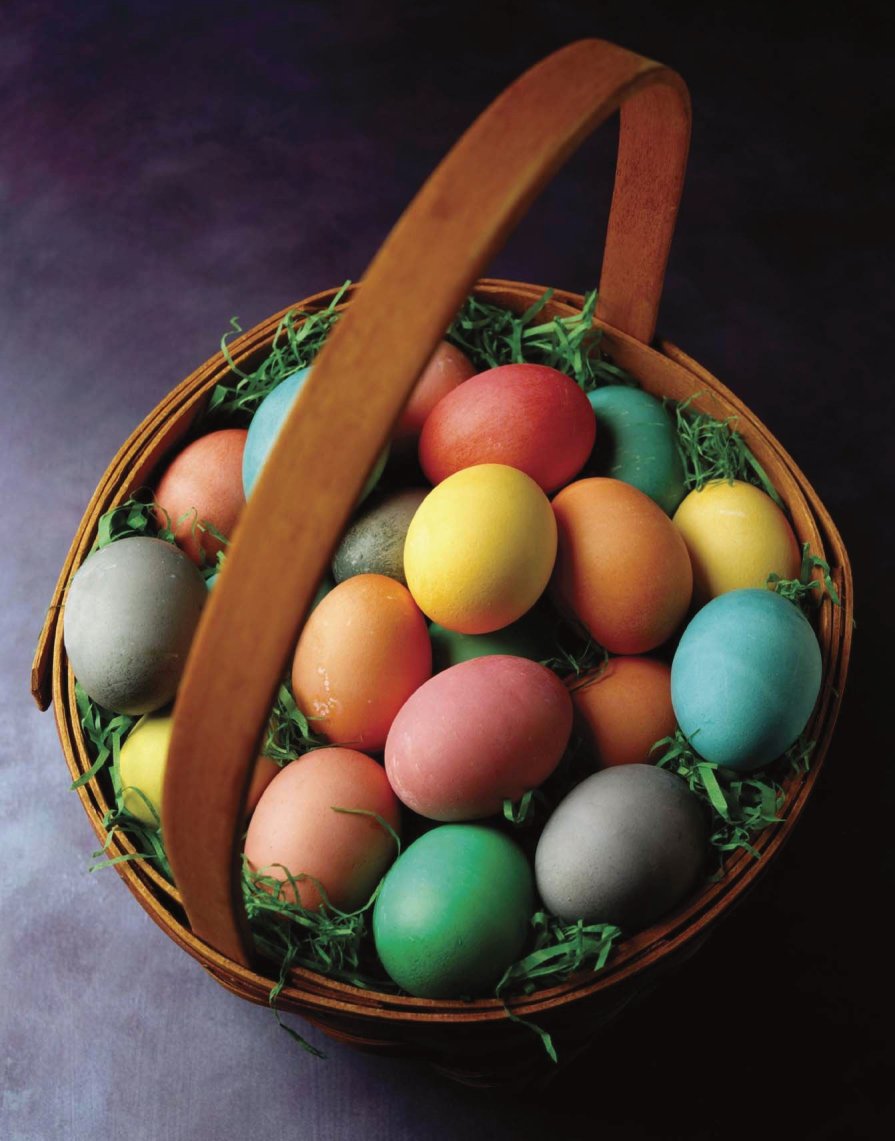 Don't know what to do with those uneaten hard boiled #Eastereggs still in your fridge?  Instead of throwing them away, have another #Easteregg hunt, just for fun!  Then throw them away.  We typically do our traditional #Easteregg hunt with plastic eggs.   No one really ever eats the hard boiled eggs, so we always do an "after" #Easteregg hunt with the colored ones.  I feel at least we do get another use from all the time spent decorating the eggs, instead of just throwing the pretty eggs away.  My daughter loves it and I don't feel as wasteful.  
Will this be the last #Easteregg hunt of the year for us?  Doubtful, we do them all the time.  My daughter loves to hide them by herself and then have a pretend egg hunt.  I  hide them for her too.  It is a great way for her to entertain herself, which being a only kid sometimes gets tough for her to do.  She fills them up with different items from around the house, coins, fuzzy wuzzies, any trinkets she can find and hides them.  It is a great way to have fun through out the year and to stimulate pretend play.  So, will this be our last #EasterEgg hunt of the year?  Absolutely not!! Have fun hiding those eggs whether real or pretend and may your children have fun finding them. All my best, Dyan
What we learn:  Other uses for our once a year toys or games therefore instilling reuse, creativity, sizing objects...what will fit in what size egg, practice opening and closing the eggs learning patience...sometimes the plastic eggs are not so easy to close.
What we share:  Inexpensive fun game time, a shared activity and plain #oldfashioned fun!
Practice #Patience with your kid - Baking a good learning tool
We all need a little #patience, right?  I think there was a song about that…. If you are lucky enough to be a #patient person, I wish I was more like you!  One way that I practice #patience is when I am #baking with my daughter.  I love to #bake!  And this time of year is the best time to #bake.  It is like a switch goes off and my oven is in use all the time.  Something to do with the fresh cool air and the holidays right around the corner and my need to reconnect with myself and my family through good old fashioned #baking.  
My daughter and I have enjoyed this shared experience since she could stand up next to me in the kitchen (she even was my audience while still in her high chair).  Every time we #bake, I come to the same conclusion… I love creating things with her in the kitchen, I am a bit of a control freak (a this is how we do it kind of person - so is my daughter) and I have to be #PATIENT! 
This past week we did all things #pumpkin.  #Pumpkin pancakes – yum!  #Pumpkin cheesecake, #pumpkin chia seed pudding – yum yum!! (See Holiday page for recipe).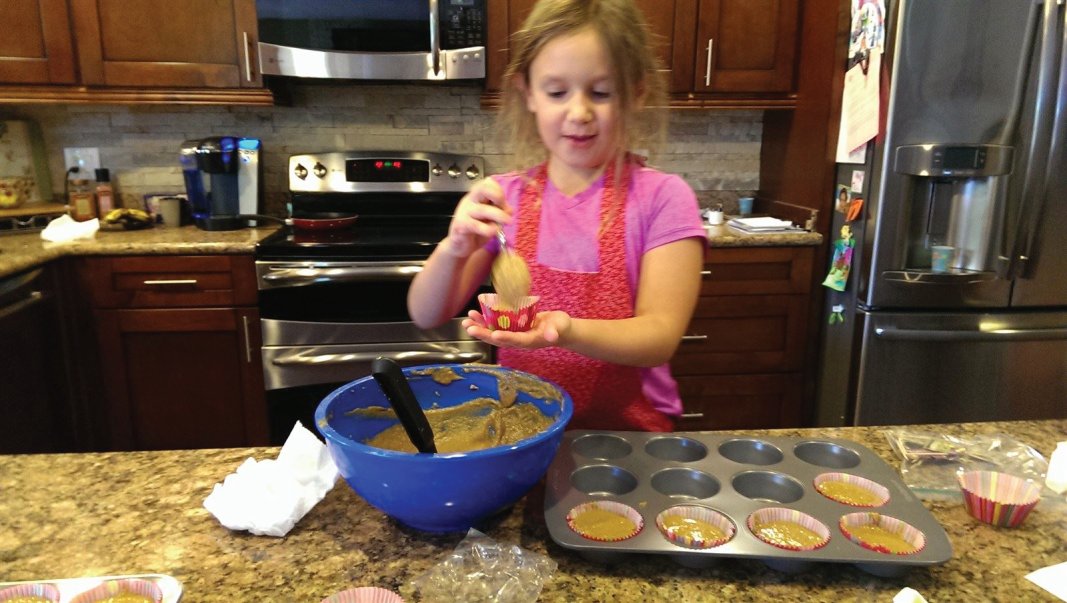 One way to practice #patience with your kid is to #bake.  I find that when I #bake with my daughter I have to practice patience, real patience.  She is eager to learn and create.  She loves to measure, mix and pour. She has always loved to create things in a bowl making some concoction or another.  I am a good baker, I always have been.  But I know that it takes patience, correct measurements, time and having the mix of the right ingredients. 
Since she was little I had to always take a deep breath to let her do the work, pouring, sifting, folding, stirring, measuring whatever the next step was, I had to take a step back and let her do it.  This simple small step has given me the ability to teach her and grow with her in the kitchen.  Even if it means, cracked eggshells in your dish, liquids spilled on the counter, flour everywhere, licked fingers in the bowl for the second, third or fourth time. 
I tell myself she is learning, growing and one day will be a good baker and it is OK to make the mess as long as you clean it up, right?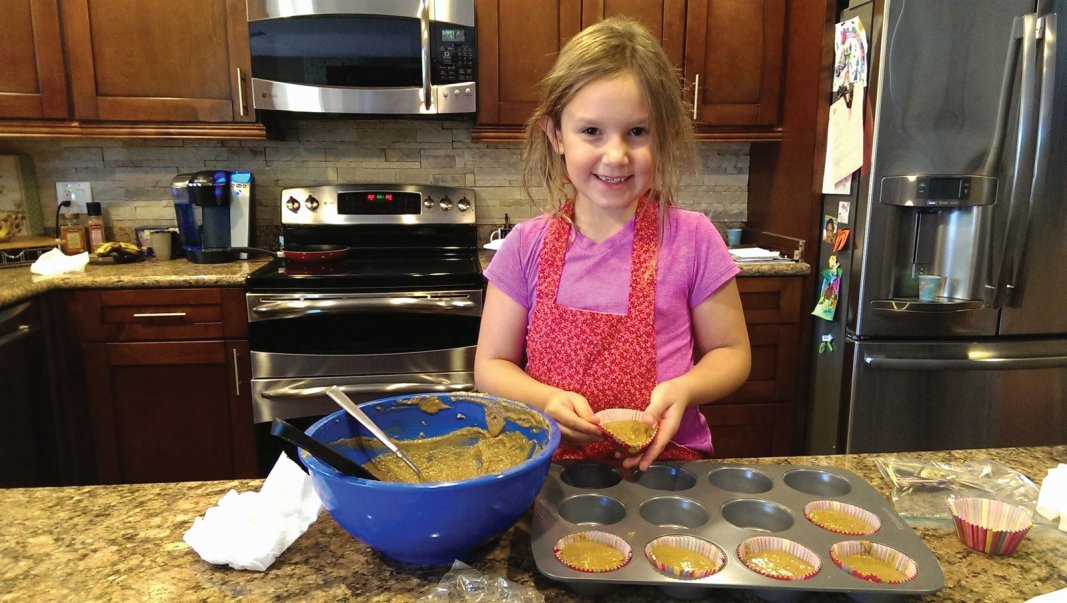 Over the past several years I am finding that I am finally becoming more #patient.  I am standing back and letting her have some control.  After all, there are so many valuable lessons, learning opportunities and quality time spent with #baking (I always want this to be something fun we do together), not to mention the delicious creations you can make!
#Patience with #baking is not only practice for you, but for your kid.  My daughter is always in the hurry up and pour, create and taste mood. She also likes to have complete control.  While #baking I take the time to tell her the importance of correct measuring, mixing and the many safety rules of a kitchen.  She has to practice #patience too, which is why this is such a valuable educational task for both of you.
Still don't think you can be #patient?
If you cannot stand to relinquish the control…you can do what one of my friends does.  She gives some ingredients to her daughter including her own bowls and measuring cups and lets her make her own in her own bowl.  A good way to mix fun and learning without having to be so #patient.
All of us could use a bit more #patience.  In this time and age we live in, it seems everywhere I turn people are getting more and more impatient.  Standing in line at a store, traffic light, school pick-up, with your kids, your spouse….the list goes on and on.  I am just as guilty as the next and have really been trying to focus on being #patient in every aspect of my life, with everyone that I interact with on a daily basis.  Deep breathing, thinking before I act and now #baking.  Grab your favorite cookbook, google your favorite recipe, get your kid in the kitchen and spend some quality time #baking.  All of my best, Dyan
What I learned:  Be more flexible, lighten up and that messes and mistakes are okay.
What we learned:  #Baking improves many skills and is a wonderful learning tool. Depending on your childs age many things can be learned and/or introduced to them.  How to organize ingredients, counting, measuring properly wet and dry ingredients, pouring, cracking eggs, stirring, reading the recipe and labels on ingredients, teamwork, textures of the ingredients, patience, creativity, an everyday task has a plethora of educational value, introducing the concept of fractions, clean-up, kitchen safety the list goes on….what a great way to be with each other, create something delicious and special for yourselves and family.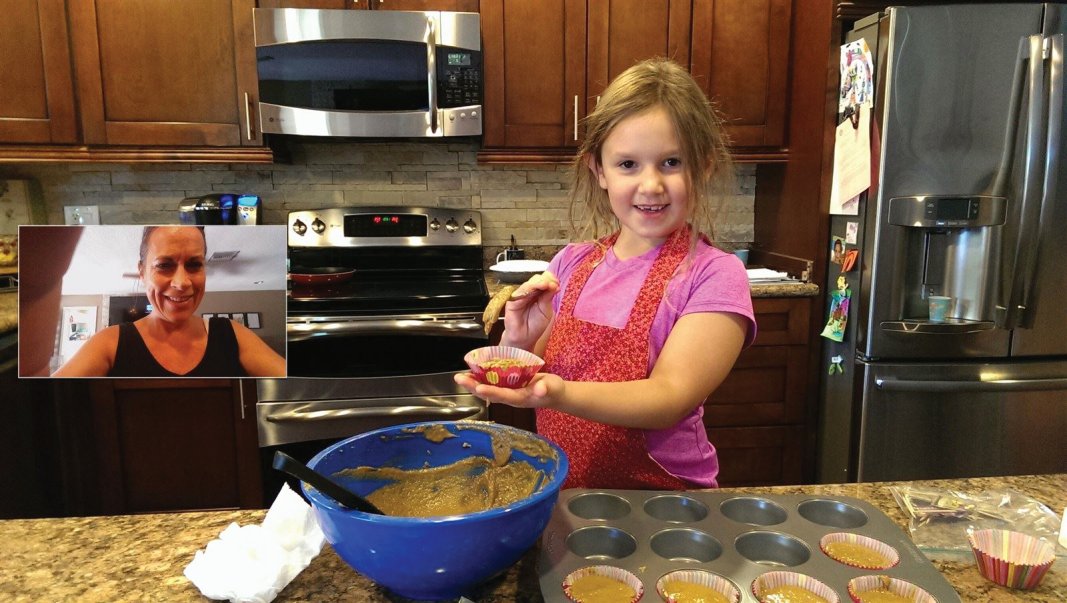 What we shared:
  A morning of fun, good old-fashioned quality time, laughs, good food, creating memories and practicing #patience together!!
My family  and I have finally recovered  from a 10 day long, knock out, icky virus!  As, I am slowly getting back in the swing of things...please enjoy this repost, one of my favorites, in case you missed it.  The best things in life are free...if you actually take the time to enjoy them, #timewithyourkids that is... and I hope you do!  All of my best, Dyan
What a crazy day...last minute 1099 stuff, phone calls to set-up service man for our move back into our home (after our daughter's illness), health insurance needed to be renewed and waiting for a phone call from the car dealer on when my car would be ready for pick-up. Finally, I could break away for a minute and promised my daughter sometime outside. "The park or just playing in the grassy area of the park?", I ask. "Playing in the grassy area," she shouts as we get ready to go outside. We grabbed a ball, frisbee and put on our gym shoes and headed to the park. 
On our way to the park she states she wants to play TAG YOUR IT, one of her favorite games. We get to the park, throw the frisbee around for a bit, (she is still learning to catch it), so we basically just throw it and race to see who gets it first. The same with the ball and then TAG YOUR IT. As we run around the park, she screams happy screams, laughs and runs like crazy back to what she calls base - to have a break, her safe haven where no one can be tagged or be the tagger.  It is always fun to pretend like your exhausted and can't go on and then sneak a tag in and run the other direction. As we run around like crazy playing tag, I realize, my daughters coordination has improved and that she is faster than ever. I am still pretty quick even for a 47 year old mom.  I told my husband tonight at dinner that she is getting quicker or I am getting older, maybe it is both. I am happy to say though, that I enjoyed every minute of tagging and getting tagged and got a great workout in the meantime. 
The best part of my day was TAG YOUR IT and hearing my daughters laughter and excitement. THE BEST THINGS IN LIFE ARE FREE...running around the park hearing her say those words "TAG YOUR IT" was priceless. 
What we learned: Plain old fashioned running around is not only great exercise, but the most fun you can have for free with your child, that moms and kids can have quality time without phones or other electronic gadgets, getting out of the house even for just 35 minutes is a great way to refresh your minds, spirits and souls. 
What she learned: Mom can still run fast and play, spending quality time with her is very important and that young is all a frame of mind.



TAG YOUR IT.....all my best, Dyan
I did this summer vacation.  We kind of had a down day on our summer vacation.  We were going to go to the pool, but wouldn't you know it, it started raining out.  What are we going to do now???  Well, the one thing I noticed when we arrived at our hotel, was the clover flowers in the yard, it brought back so many memories of my childhood.  My sisters and I would sit for hours making clover necklaces and bracelets.  I thought to myself,  I want to share this memory with my daughter if we have the chance.  She woke up and saw the rain and was a bit disappointed.  Swimming was out of the mix,  so we went outside on the front wrap around porch of the fabulous bed and breakfast we stayed at and started picking the clovers.  It was only drizzling so it was fun to pick the flowers from the grassy area in front of the B & B.  We picked quite a few and she asked, "What are we going to do with these now?".  I showed her how we make the necklace, weaving each stem with in one another.  We each made our own and then she had the idea of making ankle bracelets too.  Now, we never made these as kids, at least I don't think we did.   I don't remember ankle bracelets being big back then.  It was great because she added something new to the mix.  Later that day, my mother-in-law asked what we did that morning, I shared this with her and she shared that she used to make them too!  My daughter thought that was so neat and somehow she appreciated making the necklaces that much more.  Of course, I sent the pictures to my sisters who texted back quickly that they remembered this fun and creative thing we used to as kids that would entertain us for hours.  Time certainly has changed since the 70s, kids expect much more and many times they want an electronic device to entertain them.  I challenge myself everyday to not let my daughter get caught up in too much TV, computers, video games, iphone games and the like.  I would rather sit and make these clover necklaces with my daughter on a gloomy raining day, then sit inside and let her get lost in the world of electronics.  I challenge you to do the same.  

This trip brought back special memories of the simplicity of my childhood.  We caught lighting bugs, made clover necklaces and spun twirly whirlys that fell from the trees.  These are all things that we can not do in Arizona.  I am grateful for the opportunity to share these wonderfully simple things with my daughter and she thought they were pretty darn neat too!

 

I think it is so important to share memories of your childhood with your kid.  These simple ideas bring you closer and let's your kids know you were once a kid too.  Make the time to take the time with your kids, you all will be better off and have fun doing it!  Now go out and get creative with nature!  All of my best, Dyan

 

 

Write your post here.

We had a nice Fathers Day and we hope you did too!  Even though we didn't see my husband all that much as he wanted to work on his "to do" list for around the house, my daughter and I kept ourselves busy making crafts.  And boy did we make crafts!  We started with a Fathers Day card that she picked out herself.  And we made our first craft of the day.  A crown.  We brought him breakfast in bed and crowned him with his crown. We gave him his card which had a greatest dad button on it and told him he was king for the day! She also made him a fishing pole out of one of her toys that are like big pipe cleaners (see link on my link page-lots of fun).  Next up.  More crafts.  She wanted to make him a construction paper flag, so we did.  Simple, easy.  Then we made the last craft of the day a pencil and pen holder.  We had a great time crafting together.  I think we crafted from 9-4.  It was a ton of fun.  Every time her dad walked into the kitchen she would tell him not to look at what we were doing.  She finally wrote signs and put them up around the kitchen "No dads allowed"  Which is kind of funny since it was Fathers day.  We presented my husband with these gifts throughout the day and the other fathers day card she picked out herself.  He got a kick out of the fact that almost every other hour he was getting a special gift made for him by her.   The best part of all, we didn't spend one dollar to do them.  I had all the items around the house from other crafts we had previously done together. At the end of the day, when the crafting was done, we made him his favorite dinner, healthy style.  He enjoyed the day because he got to do what he wanted to do and received meaningful gifts from his daughter.  We enjoyed the day spending time together making crafts and using our creativity, spending quality time together.  Since Fathers Day has come and gone, maybe take the opportunity on dads next birthday to make some crafts together and present them to him throughout the day.  If his birthday just passed too...do it just because...I am sure he will love it!  All of my best, Dyan

 

What we learned:  many things, using supplies around the house to create gifts, using our scissors to strengthen writing hands and coordination, the use of construction paper and making a flag, drawing different shapes, stars which are challenging for a 5 year old, practicing to write and learn new words "no dads allowed", creativity with the big twisties, painting, colors, design on our pencil holder, thinking outside of the box and using items from around the house to make gifts-we even opened up the can of garbanzo beans because recycling had just gone out to make our pencil holder and a side dish for dinner.

 

What we shared:  fun, creativity, new ideas, crafting time, quality time and many memories for all of us on a special holiday for dad.

 

 

Be Spontaneous.  How many times do we do the same thing everyday.  We get in a rut, a routine or are so wrapped up in our every day list of things to do, that we never take the time to be spontaneous.  We don't make the time to take the time with ourselves, our spouses or our children.  One thing that I have learned is that no matter what I get done or don't get done in a day, is still there the next day and it is OK for me to get done the next day or day after that.  We put so much pressure on ourselves in this day in age to keep going and going,...going to work, running errands, taking the kids to the numerous activities that they are involved in, that we barely ever take the time to stop and smell the roses of life. When I do, stop and be spontaneous (and sometimes I have to force myself to do it), I always feel refreshed and enriched and able to continue on with my daily tasks of that day.  My wish for you today is to be spontaneous....grab a sister, a friend and your kids and stop and smell the roses of life.  All of my best, Dyan

 

What I learned:  My list of things to do always gets done...eventually, taking the time to make a difference in your life and kids is always worth it, how much stopping and smelling the roses positively affects my daughter and refreshes her spirit too.

 

What we shared:  fresh air,  good conversations, outdoor play, exercise and good old fashioned fun.

I have been working so hard the last week at my other job...that my favorite job of blogging had to go to the way side...by the time Sunday hit, I was ready for a break and also to spend some good quality time with my daughter.  She had a birthday party at the local bouncy house.  Only her third time there since she was 3.  Each previous year she was there, she asked me to go in the bouncy with her.  Me, being a sometimes overprotective mom, went in to make sure she was ok, but also because I am a kid at heart!  This year I thought, she's five, she probably will not want me to go with her. Wrong!  She wanted me to...which was good because I wanted to go too!!  A few of the fathers joined in and even the birthday childs grandmother (she was so happy that I went on the bouncy because it gave her a reason to go, which she was dying to do)!  I did convince my daughter to spend most of the time with her friends jumping and playing, but I could not pass up the opportunity to jump, slide, climb and bounce with her.  I got a couple of bouncy slide burns, I was out of breath a bit quicker than last time and the next day I realized I pulled my lower back...still healing today, but again well worth the pain!  I was the only mom to go in the bouncy with her, not sure why...I think many moms, feel silly, too old, too dressed up, maybe they don't want to mess up there hair or would even be embarrassed...again, I am not sure why.  But one thing that I do know is that it was the most fun and the best quality time my daughter and I spent together in the previous 3 days.  We jumped, bounced, threw basketballs, laughed and it was a ton of fun! It is a memory that her and I will share forever.  I know that as she gets older she probably will not want me to go with her, because she will be too embarrassed or something else, but for now, today, it worked and it will work for you.  Now go out and start bouncy, jumping, climbing or acting just plain old silly and take the time to make the time.  All the best, Dyan 

What we learned:  A lot with this one...patterns, sorting, counting/numbers, colors, stacking, creativity, design, imagination in creating the perfect house, lines and using straight lines to create a fence, shapes in creating windows, doors, trees and butterflies, practiced handwriting, cutting with scissors and creative thinking in a multi purpose house (puppet, play and Valentine card holder).  What we shared:  laughs, happiness, time together, working as a team, creativity and how to express it, crafting to brighten our home, fun and learning.

 


What we used to create our craft:

box-any size

construction paper-red,white,pink

glue

tape

scissors-always help your child and use safety rules

stickers-regular and foam

markers

craft stick,gogglie eyes for person

 


 Are you the kind of mom that over commits?  To everything?  That's me for sure!  I always think I can do so much more in a day that is actually humanly possible.  Some days, I do achieve my over achieving goals, other days, I don't even get close.  As we wind down our week at a condo that we rented, as we finish our home that has been extensively remodeled to accommodate all of my daughters allergies, I realized all of the things that I told her we were going to do before we checked out of this seasonal rental.  Many of them were outdoor activities, but we have had some seasonally cold temps and lots of rain.  That's ok I tell myself, we will fit them in.  Well that is exactly what I am trying to do.  One of the things I told her I would do was take her to play tennis at the tennis courts in the park behind our condo.  I thought, easy enough, so we packed up our tennis balls and her racquet and walked to the courts.  We got there and I realized it was an actual "tennis center" that was maintained by the city.  I told her as we walked up that I thought we would have to pay to play and I didn't bring my wallet because I was unaware of the size of the complex.  Boy, was she disappointed.  She muttered something about me not bringing my wallet.  I apologized, because I really didn't know.  I said let's go in anyway and see what is what.  We walked to the front desk and I made small talk with the women at the front counter about the center and that I didn't realize that this was even here.  She asked if I was a resident of the city, (and I am), so I told her that I was.  We talked about lessons and the like.  I then told her I didn't realize I would have to pay and if it would be ok to go out for a bit and hit a few balls around.  She said yes and directed us to the racquetball court area where we wouldn't have to do so much running after balls.  I didn't even have a racquet with me, (this was more about doing an activity that my daughter is interested in).  Well...we had a ball (no pun intended)!  She hit the ball quite well and even let me teach her a thing or two.  She picked it up rather well.  After we were done, she was tired.  She had so much fun and even decided she would like to take lessons one day.  It was a smashing success!  What I learned:  try not to over commit yourself to your kids, if you do...follow through and do what you say your going to do, make the time to take the time, try new things with your kids, be proactive in their learning about new sports and open new doors for them, teach them how to get around discouraging situations (like not having the money to get in) and sometimes, there is a way to make things work.  What we shared: quality time, learning a new sport, patience in trying - even if you don't get it right the first time and trust because I followed through and did what I said I would do.

Tennis Anyone?  Dyan

0

/