Shopping Cart
Your Cart is Empty
There was an error with PayPal
Click here to try again
Thank you for your business!
You should be receiving an order confirmation from Paypal shortly.
Exit Shopping Cart
Where Moms and Friends get together to share about kids and life

How to make paper chains. #backtoschool Pick your favorite colors of paper. Scissors, tape, marker and a ruler to make your lines to make your chains

We used orange and blue. Uncle Jacks favorite Gator colors.
Cut your strips for your paper chains and label the days to go.

Good practice for writing and numbers too! Last paper chain write a message about School starting. Yea!
Make the chain, by taping each one with in each other.

Hang where you can see everyday to remove each chain each night before bed.
The finished product.

My daughter loves this idea and she likes to know how far important dates are out. Paper chains can help with the concept of time. What a fun and wonderful way to bring in a new positive experience in your child's life. Give it a try and see if it makes your first day a little easier. All my best! Dyan
This week kicks off #teacherappreciation week.  Yea for our teachers!!!!  It is so important to #apppreciate  our teachers, after all, they spend more time with our children each day than we do  (unless you home school...but that's a topic for another day)!!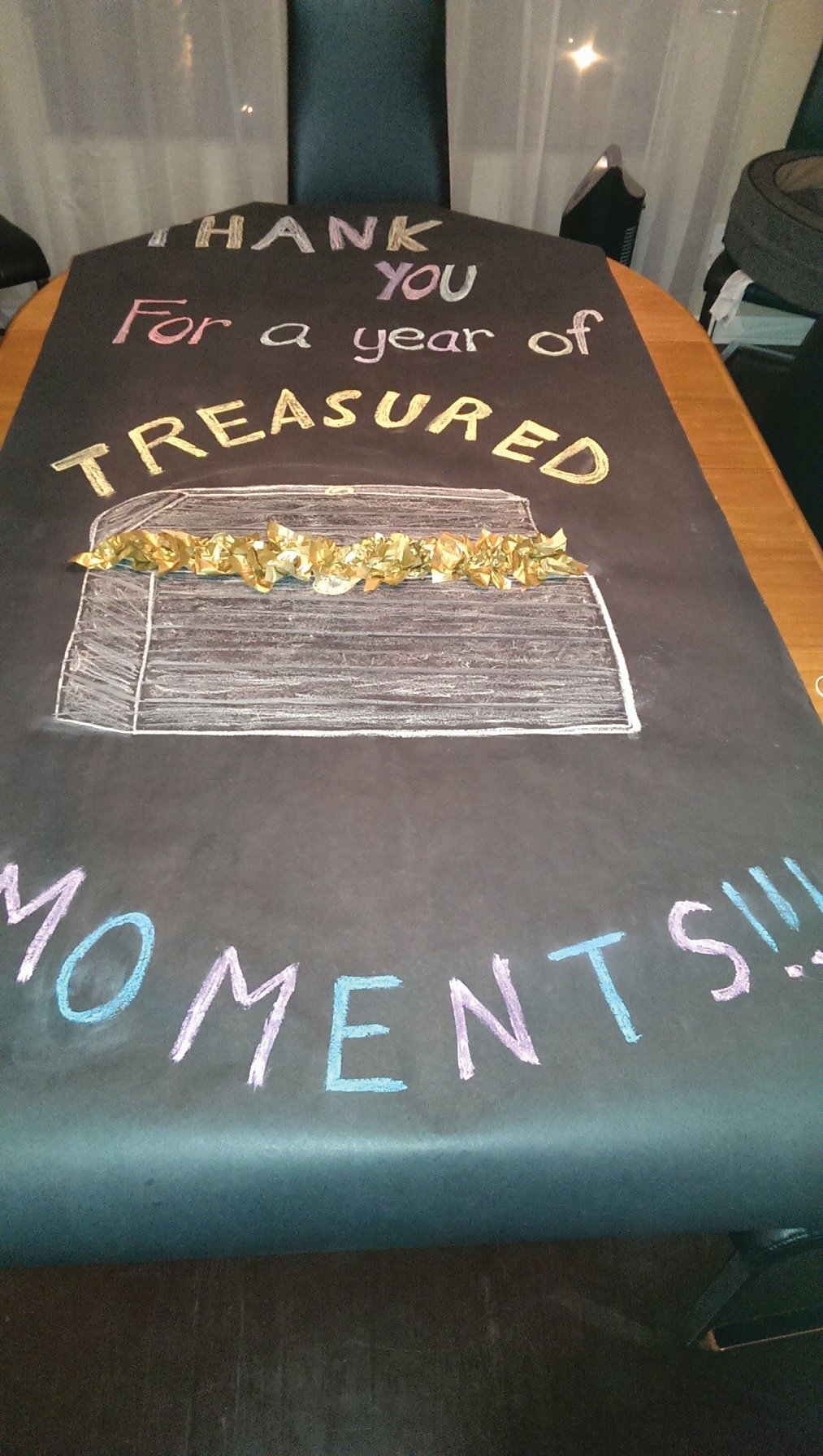 I was in charge of door decorating this year so this is what we did.  My daughter helped me which was a great thing!  She wanted to write each word and even design the treasure chest (we added gold tissue paper to look like coins-really cute)! 
As she gets older, I have to remind myself that she is growing into her own person, with her own opinions and ideas.  This can be tough some times as a mom who thinks her ideas are the best!  HAHAHA... but seriously, we all need to let our kids grow and to let them show their own style because kids have great ideas too!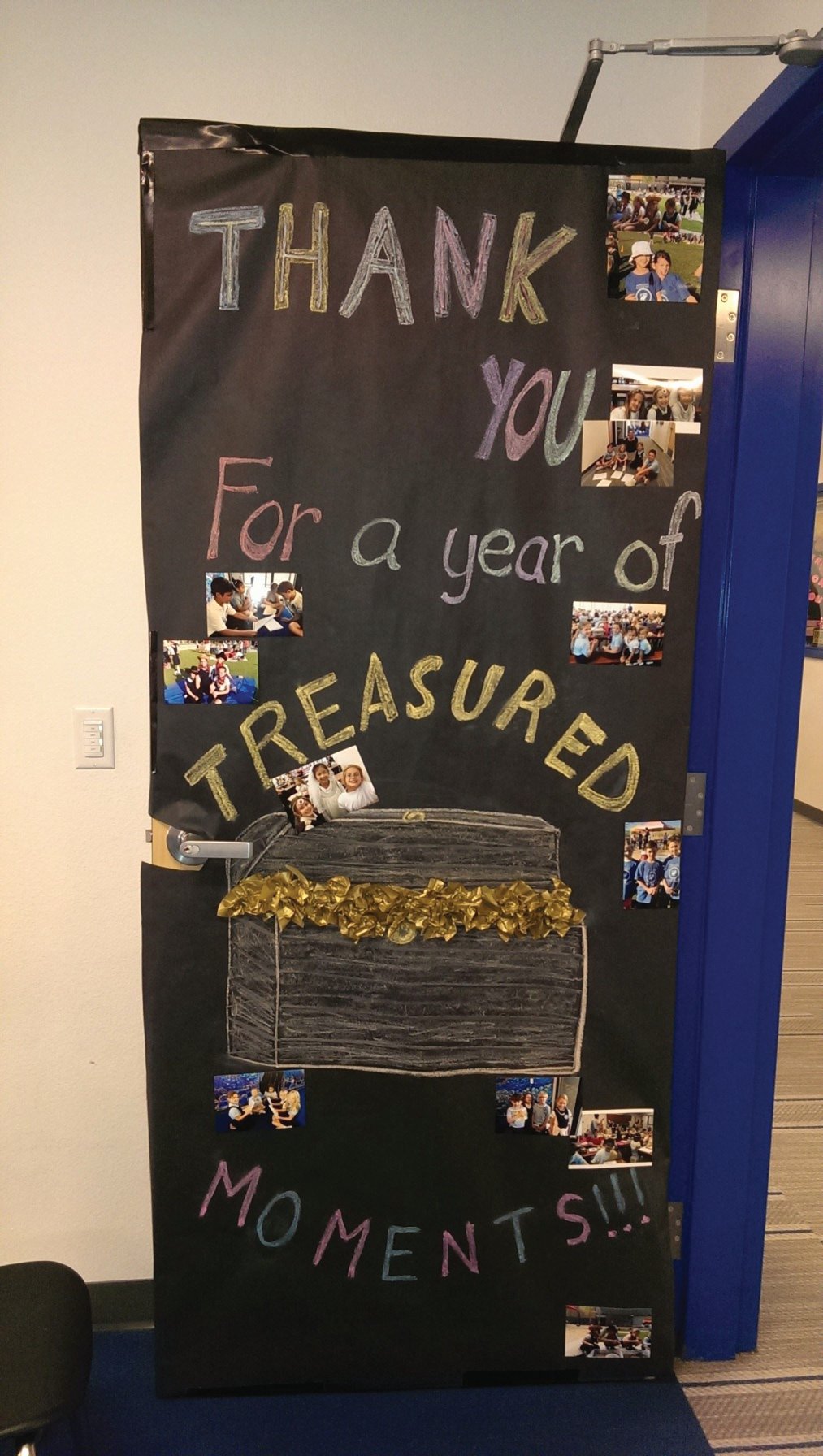 After, we decorated the chalk paper, we took to school to hang and we added pictures of the kids from the year.  We used Gorilla brand tape - to make sure it stuck to the door!  The name speaks for itself and I would highly recommend!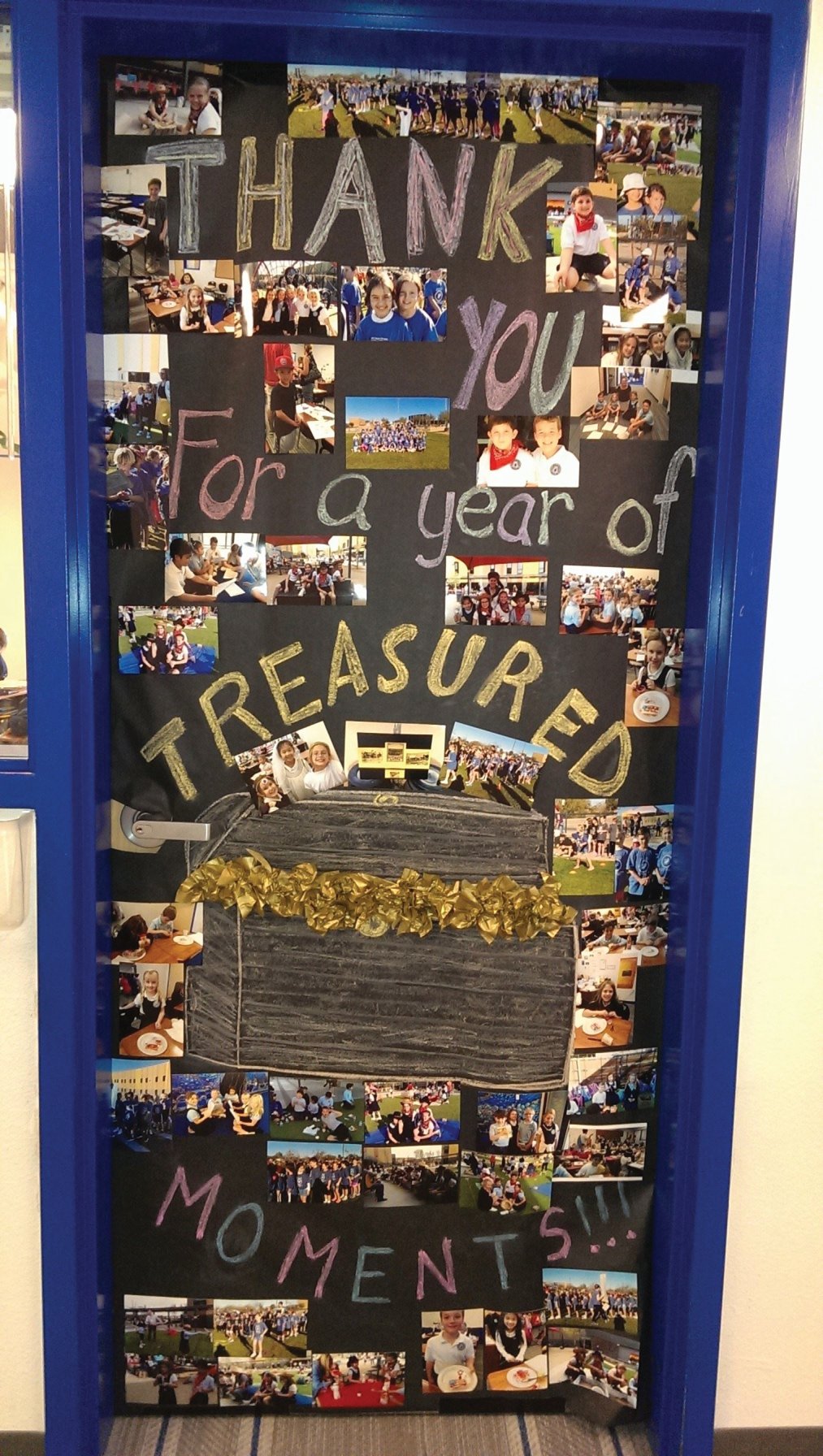 Today and everyday, make the time and take the time to #THANKOURTEACHERS!  
Make them feel worthy and appreciated!!!  Let  them know just how much you and your child #appreciates them.
Hope you have a great week and you have the chance to make your #teachers feel special.
All of my best,  Dyan
All you need is love...wish it was as simple as that, but it is a good place to start!  Today make the time and take the time to teach your kids about #Earthday.  
Something, anything to teach them to respect, cherish and love this wonderful place we call #Earth!  I feel like each day we live, life goes faster than the day before.  We thrive on things, lots of things, more things.  We get over charged by all the electronics we use in a single day.  We go faster, faster and faster.  For today, lets stop and take a moment to reflect on our home, our planet our #Earth.  
Teach your kids about reducing, reusing, recycling.  
Take a moment to stop and be grateful for the beauty around us, the air we breath, the water we drink, the trees, the flowers, the sky, the colors of the rainbow...I think you get the idea.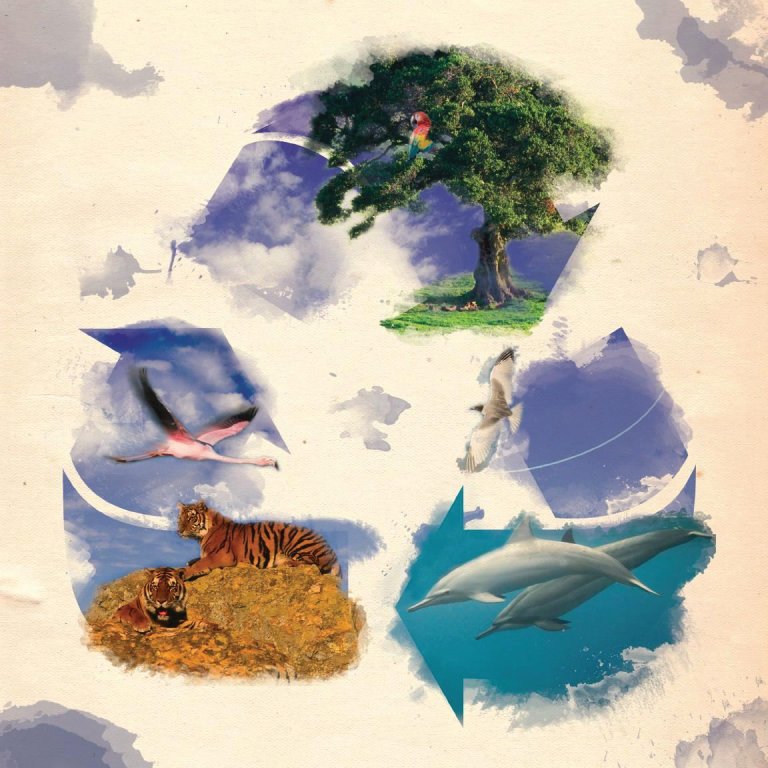 Yes, stop and smell the roses of life, of this planet.  Teach your kids to be a wiser, better,  more involved generation. Teach them to #bekind to themselves, their friends, their neighbors and to #Earth.  
Take a moment, pause, take a deep breath and sigh and thank Mother Nature for this planet called #Earth.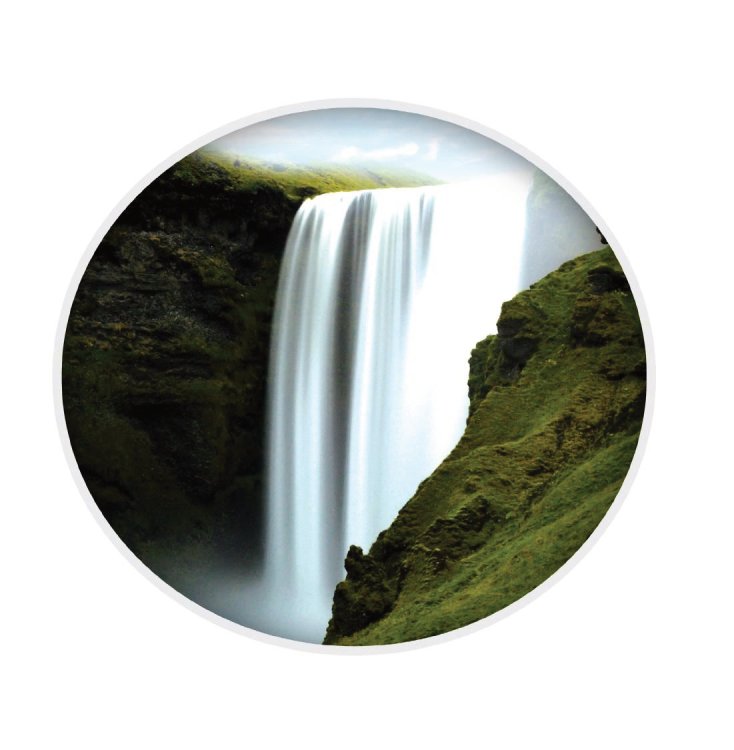 Take a moment to do something good for her.  Give her a present and pay her back with teaching your kids to take care of her.  For today, for tomorrow and for the future.  Plant a tree, garden or flowers,   
                  Give hugs to this #Earth by respecting her.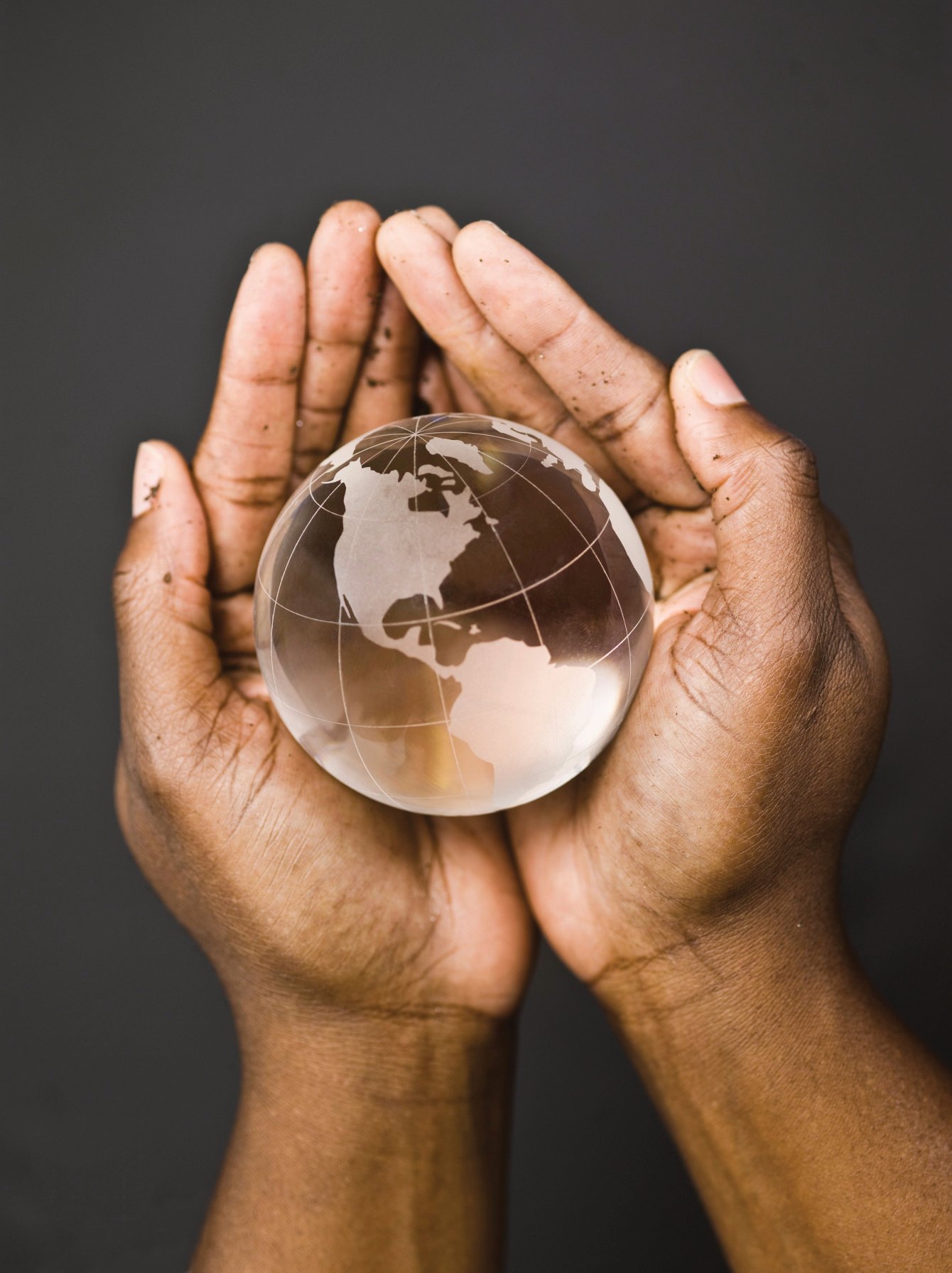 Reduce, reuse,  recycle for our families, friends, animals, birds, trees and for each other.  Enjoy the beauty around you no matter where you live.   Today and everyday enjoy our world, our children, yourself and respect our planet #Earth.  #HappyEarth Day!  All of me best, Dyan
#Music and #kids go together so well!
#childrensmusic
Let music #inspire you to do something fun with your kid today!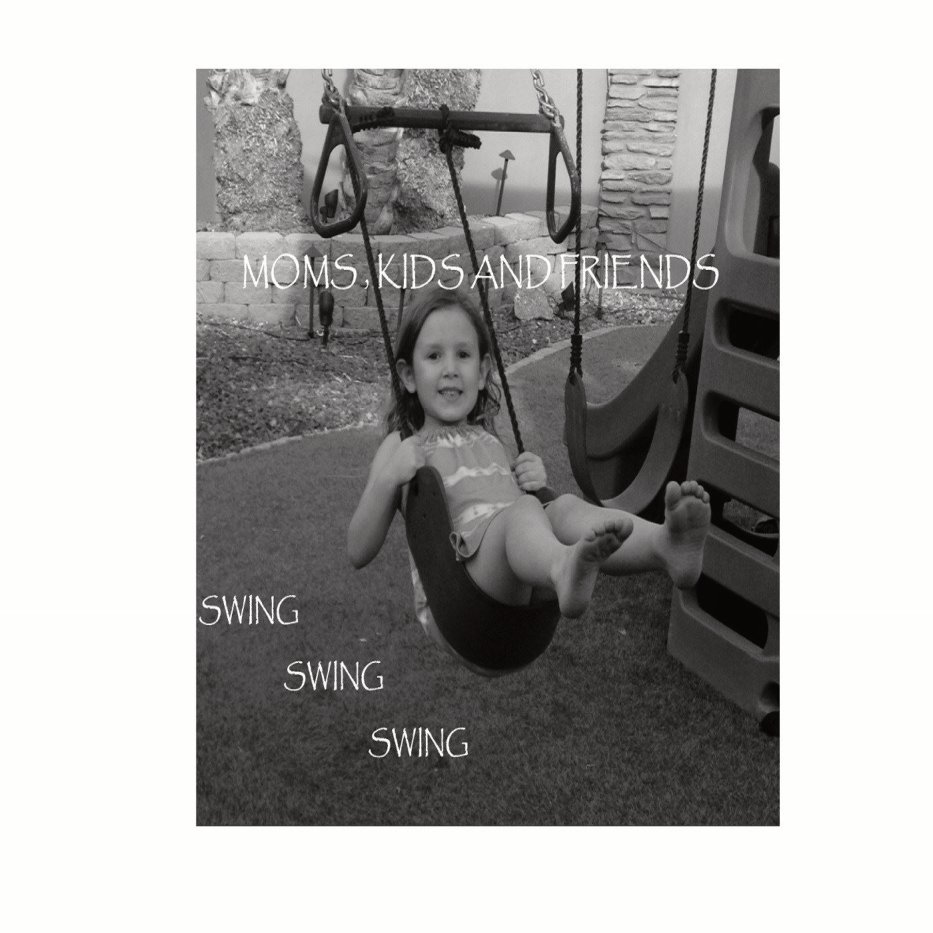 SWING, SWING, SWING  IS NOW AVAILABLE FOR PURCHASE                                                     
                                           ON iTUNES
(enter swing, swing, swing moms, kids and friends in search field)
OR CLICK ON EITHER LINK BELOW:
 I've always loved #music for the joy it brings into my life.   #Music can bring you back to special times in your life, it book marks special events in your life, it can #inspire, it can make you happy, it can make you sad, it can make you think, move, sing, motivate, bring people together...the list goes on and on!  #beinspired
What I like most about #music is the joy it brings my daughter and I when we are playing, dancing, singing, doing chores or learning new things. There's nothing better then listening to music to make everything just right!   
My daughter has #inspired me to incorporate more music into our lives.  I love it and more importantly, she loves it too!  It has helped me teach her important things about her life and environment.   
I realized when she was just a baby how #music made everything better, taking baths, playing and learning.  She responded so well to simple everyday tasks when I would put them to song.  As she grew, she started helping sing the many songs that we still sing today.  I love #music and have instilled in her this same love of #music.  I am thrilled that she loves #music!  She is learning how to play the piano and sings just about everywhere she goes.  #Music to us is fun, #inspiring, positive, motivational, reflective, nurturing and makes everything better. 
I have released my first single and it it now available on iTunes, cdbaby.com and amazon music.  
You can check it out on my face book page too:  
under music player.  
Swing Swing Swing (the opening #music on moms kids and friends)is a song about playing at the play ground with friends while enjoying all the beauty around you.  Take a listen, I think you will love it!  I do have to warn you though, it's very fun, catchy and will definitely want to make you get up and dance or swing at the park  and you will probably be singing it for the rest of the day.  
Download it, listen, dance and sing with your #kid....#beinspired and get ready to get your happy on....you'll be glad you did.  All of my best to you, Dyan
#Music and #kids...go together so well! 
#childrensmusic
SWING, SWING, SWING  IS NOW AVAILABLE FOR PURCHASE                                                     
                                           ON iTUNES
(enter swing, swing, swing moms, kids and friends in search field)
OR CLICK ON EITHER LINK BELOW: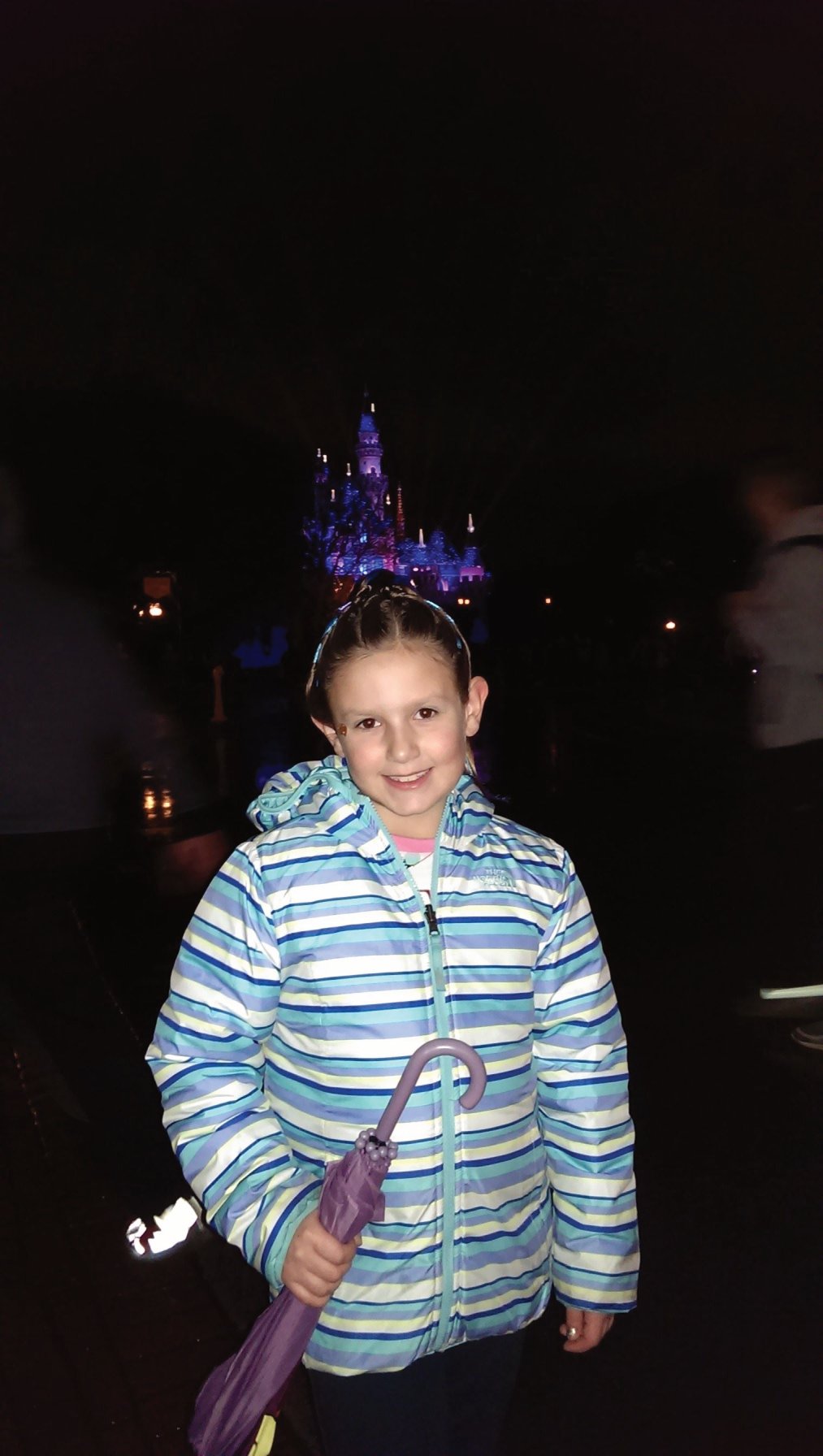 #Happynewyear!  Be #optimistic and teach your kids to be #optimistic Making changes in 2016 - do it!
Welcome 2016!  Every year I say it, every year I mean it, every year I try!  "THIS IS MY YEAR!!!"  That's what I say, that's what I mean and that is what I try to do...make it my best year yet.  I am an overly #optimistic person.  I always see the sun through the clouds, the rain and the muck of life.  For example, we are at Disneyland last week, and even though the forecasters said rain, rain and more rain.  I truly believed the sun would come out (and it did-just for a moment, one small moment).  My mother-in-law said to me, "Wow, you really are an #optimist!"  (As it poured all day long!!)  But guess what?  We had an Awesome day!  We didn't have to wait too long for rides, my daughter met most of the characters that she wanted to meet and the crowd was so small that we nearly got to do everything that we wanted in one day.  So, even though the sun didn't shine but for a brief moment in time and we were completely soaked 2x, my #optimism paid off!!  What a whirlwind of fun!  Yes, Walt, our dreams did come true!
As I look at the year ahead and reflect on 2015... Yes!  2016 will be my year!  2015, could have been better, much better.  I turned a 1/2 century, (don't feel like it-thank god 50 is the new 40...lol...does anyone believe that?), my husband was ill, there were several life altering experiences, challenges - almost all bad, growing pains of being a mom and realizing my daughter is growing way too fast, marital issues, the list goes on.  There were days, many days, I prayed for peace, strength, hope, love and laughter.  Some days were better than others.  Some days down right stunk!!!  Actually most days did!  But at the end of it all.  I kept my #optimism.  That today is my day, this is my year!  I'm  a lot like #Annie,  my childhood was close to the equivalent, probably even worse, but with one big difference, no daddy Warbucks.  But that is ok!  Because the sun will come out tomorrow!  And today is my day!  This is my year!  2016 is going to rock! Thank you dad for my forever #optimistic outlook on life!!  As I regroup and let the past be the past, the present remain the present and not worry about the future, I am changing my blog to what I know will be a better site.  See forever #optimistic!  In the meantime, if there is something you need or want to change - do it!  Take the time to make the time to do it!  And, if your going to teach your child one thing today, teach them #optimism.  It could be the best thing they ever learn.  It will show them perseverance, the ability to find the good in everything and every one, hope, happiness within and they will learn to stop and smell the roses of life.  Here's to you in 2016!  May it be your year!  #Happynewyear 
Dyan
PS - May it also be my year to write all of my blog ideas...the folder is overflowing...
Throw back Thursday...as I recover from a crazy summer and catch up on life, please enjoy this post from when my daughter was in kindergarten.  All of my best! Dyan

Today is the first day I set my snooze since my daughter has started back to school, I am typically not a snooze type of person, once my alarm goes off, I am up and out of bed.  But today, I was tired, most days I am, but can shake off the sleep and get my day started no matter how exhausted I may be.  When my alarm went off again, I realized that I had set the snooze, no worries, it was only 10 minutes.  I could still get her out the door on time. 
As I started my morning rituals and routine of breakfast, packing her lunch and getting breakfast for my two shih tzus ready, I realized that this was the first few weeks of many weeks to come.  Then I realized that it wasn't only the next year of weeks ahead, it was...(I actually had to count it out on my fingers to realize the years ahead)...13 years, yes 13 years ahead of getting ready for school!  Now to you or others, this might not come as a surprise, shock or you might not have any other emotion about it.   But, for some reason today, it struck me as a surprise and a "kid commitment" I had never thought about before.  Yes, 13 years of school. Then, of course, getting ready for that first freshman year.  (Being an older mom I have many friends with kids that are already on their way to college either this year or the past couple of years.  I can't really go there yet as I am just trying to acclimate to going to kindergarten)! 
Wow, yes indeed a commitment.  Everyday, Monday through Friday, not including weekends, holidays or summer break, my mornings will be committed to getting my daughter up, dressed, teeth brushed, well feed, a good lunch, homework, what ever else is entailed in her day, week or month and most importantly getting her there on time. 
School is obviously a major part of your childs life as it is your life.  One I hadn't really thought of past the first day of kindergarten.  I guess, I am lucky to say that she has not had to go to daycare everyday.  I choose not to send her to pre-school everyday, only 3 days a week, so school was there, just not everyday. 
I am finding that the everyday deal does make a difference.  Monday through Friday everyday, yes, everyday.  It's part of life, yours and your kids.  Not much to do but embrace it and make it the best for yourself and your child. 
There are many benefits to being an older mom...in this case, as an older mom, you have had many many years of no school.  I haven't attended college since 1989!  So, I guess, I am back to school too. 
My life has changed in so many ways since having my daughter.  This one has never occurred to me until today.  It is obviously a good thing for her, for me and for every kid.   Yes, I will embrace the change, I accept the challenge, I will not complain.  Education is one of the best parts of being a kid.  I have many memories flooding back to me as my daughter has started school.  I personally, always enjoyed school.  Although, I was more into the social aspect and not so much education.  If I had to do it over again, it would be more of a split. 
What I will do is teach my daughter to embrace school, to make the most of each day, to learn what she can, to have fun, make friends and make everyday count!
So, tomorrow, the day after and for the next 13 years.  I will do just that! 
Make each day count, teach your child to enjoy school, be active in her learning, form a partnership with their teachers, volunteer and embrace this new stage or this current stage of your childs life.  Making a difference starts at home with you.  All of my best, Dyan
Please enjoy this repost from last year...it is a wonderful reminder to make the time and take the time to spend quality time with my daughter...and I wrote it!  Second grade is here and I miss her even more than when she was in first grade.  Time is clicking, clicking away, she is getting older and more independent.  Enjoy the moment, because that is all we have.  PS...I still sing the nursery rhymes, can't help myself, or some of my own songs about school, enjoying the moment, one breath at a time.  All of my best,  Dyan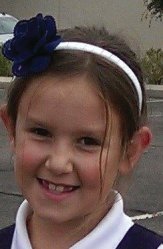 One of the hardest things about going #backtoschool for me is not getting to spend the quality time with my child as I used to when she was in preschool or kindergarten. 
This year she started first grade, her days are longer and she has more homework.  We still have managed to incorporate a couple of after school activities.  I find myself wondering where has time gone and how can she be almost 7??  Unfortunately, as we all know there is nothing we can do with time, it goes by whether we want it to or not.  But one thing we can do is make the most of the time we have and try to make the most of every moment that we have been given.
In kindergarten, I found that we did a lot of racing around in the morning getting ready and off to school on time.  This year, I have decided that we both need more time to connect in the morning.  My daughter needs more time to eat a healthy breakfast, more time to get her brain ready for the day, more time to talk to me and more time to hear how special she is.  I need more time too…more time to tell her how special she is, more time to hear how and what she is learning in school, more time to hear if she has any difficulties, more time to tell her how much I love her, more time to tell her how proud I am of her and more time to talk and bond.  That being said, I am trying to make the most of our mornings together.  I have given her an extra 20 minutes for her morning to just relax, eat breakfast and to talk about whatever she needs to talk about. During this time I try and listen to her, what is bothering her, what excites her, read a book, whatever she may need.  I know that 20 minutes isn't a lot, but it is enough time to bond and strengthen our relationship, our trust and to be there for my kid.
Every morning I take the time to wake her up in a loving way with singing a favorite lullaby or song, scratching her back or talking to her if something exciting is happening for the day.  I let her climb on my back and give her a piggy back ride to the kitchen while pretending I am a train leaving the train station..all aboards and chug a choos.  These days of innocence will be gone in a blink.  I believe the seeds I sow now for a nurturing and caring morning will bring me benefits of closeness and trust in the future.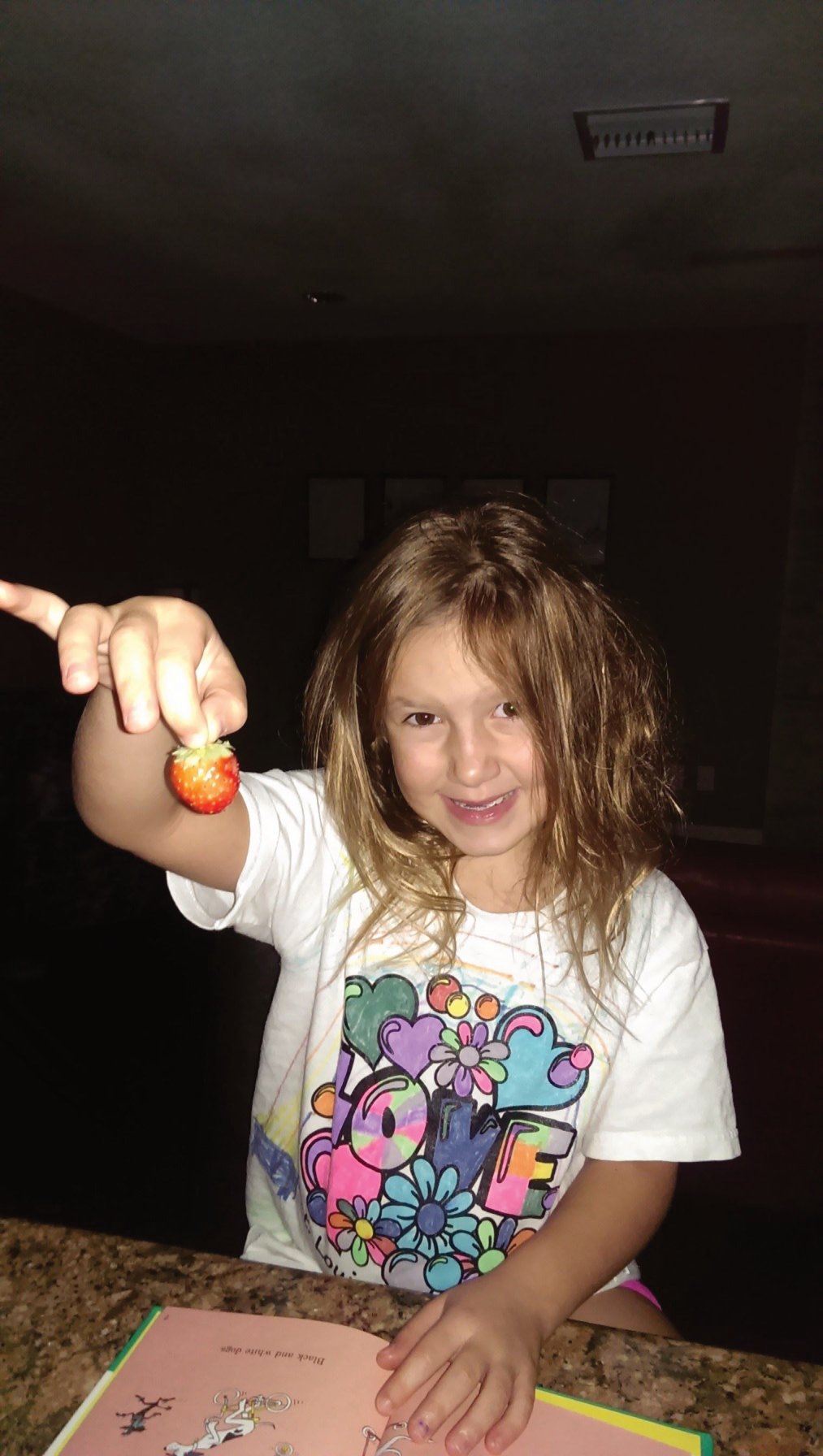 Today I woke her up to let her know the strawberry in our garden had finally turned red and was ready to eat, she was so excited to see it she got right out of bed!  Not every morning is so easy, but I try to be patient, be kind and creative with hopes that she has the best morning as well, to keep that #positive attitude I have instilled on her since she was born.




Tomorrow morning make the time to take the time or take the time and make the time to have quality morning time with your kids.  Be patient.  Don't scream to get ready on time.  Listen. Talk about what is on their minds.  Make a special breakfast.  Give lots of kisses and hugs.  Tell your kids how proud you are of them!!  Most of all be in the moment that short special moment that is given to you each and every morning. Tomorrow morning make the most of your morning with your school aged kids.




 All of my best, Dyan

Ok. So, we are now in our second month of school…starting to get in a groove and settled in with the new school, routine, meeting new friends and basically getting acclimated to first grade and our new school.  Everything is going smooth, exactly how I like it, (I can be a bit of a control freak). 




Unfortunately, this week my daughter had a major melt down. I was surprised as she had been telling me every day that she loves school, her new friends, her teachers, etc.




It started with a bad dream.  She woke me up about 1 hour before I had to get up to get her ready for school.  She crawled in bed with my husband and I and we talked briefly about it and back to sleep she went.  All was fine, at least I thought it was.  She then woke up on her own to start getting ready for school and she was sad and started crying and telling me more about her dream.  She didn't go into too much detail, but I realized that the dream had to do with me picking her up after school and I wasn't there…she was left all alone waiting for me.  She was sad and scared all at the same time.  We discussed dreams and how it was just a dream and I would be there to pick her up as I had been every day since school had started.   She seemed to be a bit better and time was clicking to get to school so, off to school we went.  Her tears had dried up and she seemed fine, until we walked into school and the tears came, boy did the come.  I hadn't seen her cry this hard ever at school.  I reassured her as best as possible. I talked briefly with the teacher about the situation.  Her teacher consoled her and she tried to be brave and wiped off the remaining tears and walked into her classroom. I felt sad and quite frankly wanted to just take her out of school for the day.  But we all know that is something we cannot do, otherwise it could become a habit that might be hard to break. 




I started to walk back to my car and ran into a friend of mine who also has a daughter at the school.  I told her what happened.  We walked back to our cars and said goodbye.  An hour later my friend called me and suggested I come in to volunteer for lunch duty, (even though it wasn't my day to volunteer).  She went on to tell me that it would be a wonderful way for my daughter to know that I am there to support her, be there for her and what a wonderful surprise it would be for her.  I had a million things to do that day and did not really have the time to volunteer, but thought about what she was telling me and realized that it really did make sense, a lot of sense and she was absolutely right!   I made the calls and verified it was ok for me to come in and help out at lunch. 




I arrived on time and waited for her class to come to the lunch room.  As her class filed into the lunch room, she turned and saw me.  Her face lit up, it really lit up!!  For that one moment in time, I could see all the sadness and uncertainty turn into happiness, peace and light.  I was soooooo happy that I had shared my morning with my friend and was soooooo happy that I listened to her advice!  This is one of the reasons why I started this blog, for moms and friends to share with each other ideas that work, REALLY work for their families and kids to make a stronger family bond, community bond and relationships that are filled with love, happiness and commitment. 

Moms and friends getting together and sharing ideas about kids and life!




Even though a simple idea, I am not sure I would have thought of doing it on my own.  I am truly grateful for my friend, because it made such a difference in my child's day that I wouldn't have traded anything else in the world to have seen her day brightened right before my very eyes. 




Many wonderful benefits to this one.  I also helped out the school in volunteering.  Today, make a difference in your kids life.  Be aware of their needs, be there to support them in every way you can and hug them/love them as much as possible.  All of my best, Dyan







What I learned:  That it is possible to turn your kids melt downs into a positive experiences, sharing your challenging times with  friends can always give you a new perspective to help strengthen your relationships within your family and how much I value my friends and relationships because they help me be a better mom.




What my child learned:  That she is not alone at school, I am there for her and care about her feelings, I will be there to support her and how much mommy does love her.

 

As the summer winds down and the first day of school draws near it is time to prepare our little ones for school. Whether their starting pre-school, kindergarten or first grade or any grade you need to prepare them for the first day of school. In the past what I have done for my daughter is make a paper chain for the "count down" of the first day of school. This year was a bit more hectic with no days home before her first day, it was ok though because she is in first grade and is understanding the concept of time minutes, hours, days and weeks more and more everyday (which is good and bad – a topic for another day).

I was so tired from our road trips and summer break that when my alarm went off this morning, I couldn't figure out why, but then quickly remembered it was her first day of school. Here we go again! As I walked down my hallway to make my much needed cup of coffee, I started to get tears in my eyes…wasn't expecting this, but none the less, I embraced the moment and realized that my little buddy was going off to school again for the next nine months. What am I going to do without her all day? Did I do everything I wanted to do with her this summer? Did we play enough, do enough crafts, Do enough summer learning to keep her brain fresh all summer? Was I present with her all summer? Is she prepared to go? Is she excited? Scared?.......I quickly pushed the negative thoughts out of my head and stopped myself from putting too much pressure on myself to be the "perfect mom" and realized I did all those things.

I made my coffee, let my way too many dogs out and got into the routine again, making lunch breakfast, etc. I woke my daughter to find her excited for school. She couldn't wait to put her uniform on, have breakfast and we even had enough time for a picture of her new toothless smile, (she lost her second front tooth last night). We talked over breakfast, finished packing her lunch, got dressed and brushed her teeth.

As we approached school we talked about her first day, the excitement, meeting new friends, how cute she looked in her new uniform, new lunch box, back pack and were amazed at how many parents and kids were going to school (last year her school was very small, so a much different experience for her).

Our goal is to not be late for the entire year so we made it to class with plenty of time to get settled and acclimated. We greeted her teacher, found her cubby, unpacked her lunch, water bottle and back pack. Yes she was ready! As the minutes clicked towards 8 o'clock. It was time to leave. I quickly took some last minute pictures gave her a kiss and hug goodbye and wished her luck with a few other positive remarks. Yes, she was ready!!

I walked out the class and stood by her window, greeted a few parents and then the tears came, not from my daughter but from me. Not a lot, just a few to remind me how much I love my daughter, how wonderful this new experience would be for her, how she was ready and how much I would miss her everyday. I watched and observed some other parents and kids, some frantically getting their children in class, other kids relaxed and sitting at their desks ready to go and other children crying. I wondered why the tears?

The difference between tears and no tearson the first day of school could be that these parents are not preparing their child for the first day of school. It is important to get them excited for the new experience. Ask them questions about what they are excited about (for my daughter it was the new playground). Even if it is for the playground, that is something to be excited about, acknowledge their excitement and expound on their excitement.

As we ate dinner last night I suggested many things for her to be excited about, new teachers, making new friends, her new uniform, new books to read and new things to learn. We discussed everything we saw on the walls in her class, talked about the weather charts, birthday charts and the maps. We recited the pledge of allegiance to refresh her memory from kindergarten (she even got a kick out of it when I recited it with her and put my hand on my chest in a very dramatic way). We went over the school rules and what will be expected of her in behavior, attitude, morale, school work and all the exciting things she would do and learn this year.

As we shopped for food for her lunches this week, we discussed the importance of nutritional snacks and trying new foods. We went to one of our favorite stores Trader Joes. They have shopping carts for the kids and she put all her food in her cart. At first she didn't even want to go with me. By making her a part of the decision process she loved it! She enjoyed putting her own food in her cart and remarked several time on how organized her cart was and that food I picked out might have too much sugar in it and would it be ok to bring to school. Her teacher has a low sugar policy on snacks which my daughter and I discussed earlier that day.

We read a book on the first day of school before she went to bed last night. I didn't have any on starting first grade, so we read one from last year changing the words from kindergarten to first grade and even changed the characters pet name of the cat to my daughters dogs name. She thought this was hysterical and we had a great time reading together.

It's the little things that can make a difference between tears or no tears on the first day of school. My husband always tells me my daughter is too dependent on me….I think not! She was prepared and ready for the day and embraced the day with open arms, an open mind and an open heart. For me, no more tears and back to mommy time and doing what I have been waiting to do since May. Good luck preparing your child for the first day of school! The little things that you do and taking the time to interact, ask questions and get them involved can and will make all the difference. All my best, Dyan

What I learned: Positive reinforcement brings positive experiences. Getting my daughter involved with decisions for school and giving her choices makes her more confident, mature and independent. Communication is the key to success and new experiences.

What she learned: Preparing for school can be fun, learning about better food choices can make shopping for good food and snacks more enjoyable, letting her make some better nutritional choices can bring new things to try and starting a new experience is exciting.

 

 

 

One of the things I love to do with and for my kid is to make "to do" lists.  I am a list person all the way through and I found early on that I sometimes get so caught up in what I need or want to do that the things I wanted to do with and for my daughter got left behind.  So, I started making "to do" lists with my daughter and it has been one of the best things I could have ever done for her!  I have been doing this for many years now and the rewards have been wonderful.  Now, that she is a bit older, I have her participate in making the lists.  When she was younger, I would make the lists to make sure that we didn't miss anything that I thought was important to her learning, experiencing and growing.  I plan a balance of things for her/us to do.  Whether it is puzzles, making a craft, baking/creating something in the kitchen, music, dolls or catching balls, playing sports, chalk, drawing, etc., the list goes on and on.  I want to ensure that are doing a varied list of activities to help her learn, grow and be successful in life and school.  If you take the time to make a list of well-rounded activities, it will insure that you will do these things with your child.  I have to say that as I watch my daughter grow she is good at many things and I believe it is because we have always had our "to do" list with varied activities on it.

 

If you practice this with your child that is wonderful, if not, it is time to start.  Get out that piece of paper, pen and start creating your "TO DO" list today.  Don't make it so long and unobtainable, make it simple. Puzzles, play catch and music (listen, dance and play instruments).  That's it, that easy and the rewards your kid will have are tremendous.  Tomorrows' list you ask....make a craft for the holidays, play hopscotch and play their favorite game.  It's easy to do, change it up, make it well rounded and your child will be well rounded too!  All of my best!  Dyan

 

 

 

There is one thing that I never had to write down and that was to read with my child.  I have been reading with her since the day she was born (well maybe not until we got home from the hospital) but pretty darn close to it.  I didn't read when she was in the womb, but once born, I am proud to say that I really have only missed a hand full of days because of traveling, visitors or something else special planned.  But I make the time everyday to read and the benefits to her are amazing, the first time she took the book out of my hands and said "I think I can read this to you mommy" and started reading to me I was overwhelmed with emotion and so proud of her!   Reading to your child is so important it builds confidence, encouragement and it's a great way to bond with your kid.  Read every day the rewards are well worth it!!!

 

0

/