Shopping Cart
Your Cart is Empty
There was an error with PayPal
Click here to try again
Thank you for your business!
You should be receiving an order confirmation from Paypal shortly.
Exit Shopping Cart
Where Moms and Friends get together to share about kids and life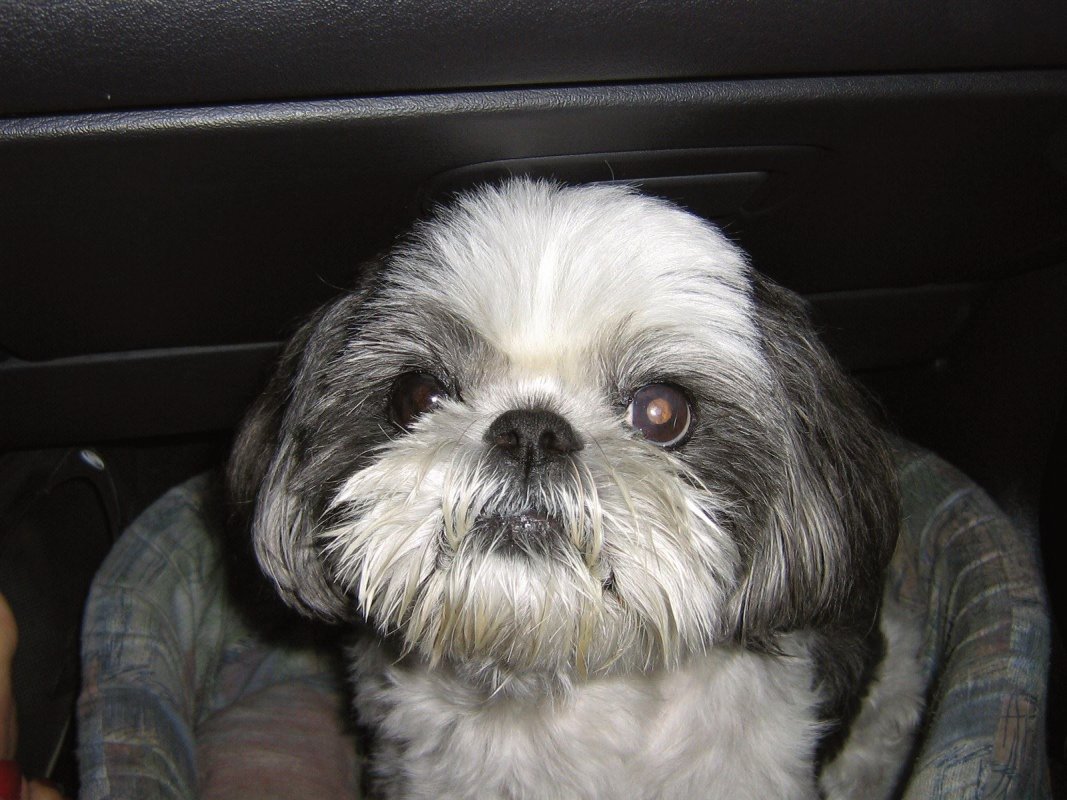 For the love of dogs rescue one today!!  
#nationalpuppyday    
This is a repost from last year, and I wanted to share again in honor of #nationalpuppyday.  If you are considering purchasing a puppy, please check with your local rescue organizations first.  There are many puppies that need to be adopted in all shapes, sizes and breeds.  Typically they will go quick, but they are available for adoption.  If you miss your opportunity for the young puppy, who knows, you might just fall in love with the older one in the next cage...senior dogs need love too!  
I wanted to share a link with anyone and everyone who might be searching for that perfect pet.  
Yes, it is great to go to the local pet store and see all those cute puppies barking, wagging their tails at you and asking for you to take them home.  But over the years, I have found a better way to make a pet part of your family, a way that helps your community, rescuing dogs.  There are so many dogs that need to be rescued every day, every breed and those cute little mixes too!  
Before I met my husband he rescued many dogs, his preference in breed was the Great Dane.  After we met, I rescued my first two Shih Tzu's.  I wanted a pet to keep my older Shih Tzu company.  After much deliberation and discussion I did it!  The first time I rescued, I talked to my groomer who was pretty much an all Shih Tzu groomer and asked her if any of her clients needed a home for their Shih Tzu, low and behold they did.  A women that was heavily involved in the rescues of Shih Tzus, became very ill and could not take care of them any longer.  They were frantically looking for homes for the dogs, otherwise, they would be forced to put them down.   
I was so happy that we asked her and just in the nick of time!  I was only going to rescue one, but after seeing the other one waiting for a home, I just couldn't resist and rescued two.  The dogs were so happy to have a home, one of them wagged her tail the whole way home and quite frankly I think wagged her tail for the next 8 years nonstop!   Truly, the happiest dog I have ever met!  
Our family loved them both instantly and we made our family of dogs work.  Great Danes and Shih Tzus turned out to be the perfect mix for our family.  The new additions kept my little Shih Tzu boy happy and company.  I believe it was one reason why he lived to almost 17 years old.  They helped each other in ways that I never knew existed in the dog world.  
So, after 17 years of my first real pet, we rescued again.  I called my groomer and low and behold there was a client that needed a home for his Shih Tzu.  A male, a perfect fit for my female at home.  So cute and he even resembled my 17 year old.  We love him so much and he, I believe, helped our other dog live longer and helped her get around the house as her vision started to fail her because of old age.
This year after the loss of our beloved Shih Tzu, we rescued again.  This time my groomer didn't have any Shih Tzus that needed a home.  So, I went on-line and researched and researched and researched.  My husband decided to help me and he found this website that we really felt comfortable with and knew that the rescuers were true angels with a true love of dogs and their well-being.  
After talking back and forth and deliberating on the cutest Shih Tzu we again could not resist and adopted two.  One was blind and I knew if I didn't adopt her no one would.  (I have the temperament and patience to have a blind dog.  Just a note it might not be for everyone).  But with two elderly blind Shih Tzu's previously it was an easy fit for me.  We instantly feel in love with both of them!  
This time we adopted a 3 year old as my daughters pet and the blind one we call PK is about 6, both keep our now aging 12 year old young and happy with hopes that he will live to at least 17.  
If you are considering a pet, please look at this rescue, which has affiliations that rescue and place all breeds and mixes.  There are donation fees if you are inclined to do so, but at the astronomical price of dogs these days and the need for many dogs in rescues to find a home, I am not sure why anyone would start their search anywhere else.  Good luck in your search for the perfect rescue dog, they will bring you happiness and you will literally make their day!  Bow wow for now!  Dyan
What we learned:  Take your time in researching for the right breed or mix for your home.  Do your research on the rescuers.  If you have other dogs at home make sure you find a good fit for them, you don't want any bad feelings coming from your other pet (s).  We knew from the temperaments' of our dogs that our males would not like other males so we adopted females, a good companion choice for them.  You will have to fill out applications and donation fees are appreciated, but the cost really goes to help the rescue with their costs.  Rescuing dogs is so important with our over population of pets today that rescues really need our help.  Dogs are a wonderful way for families to bond, with walking, playing and teaching your child responsibilities.  They bring so much happiness to our home we hope they do the same for you!
 Today was a cold January day, I woke up with a horrible migraine, the first bad one in about a year.  If my daughter didn't have a doctors appointment, I am not sure I would of made it out of bed today.  (That would of been a first in over 5 years).  As you all know, if you have kids, the world doesn't stop for you to get better and rest (thank you migraine medicine)!! 
After running to the doctor and going to pick up a script at the pharmacy, I thought, I can't wait to get home and warm up and not go outside the rest of the day.  
When I got home, I forgot something in the car and I ran out to get it.  The sun felt so warm on my face and body, even though it was a chilly day.  I went back in the house and I told my daughter, "We just have to go out for a walk, bundle up and lets go."  She fought me for a moment and said something about her favorite TV show and I said "TV is not more important then fresh air and exercise."  She seemed to agree and got dressed to go.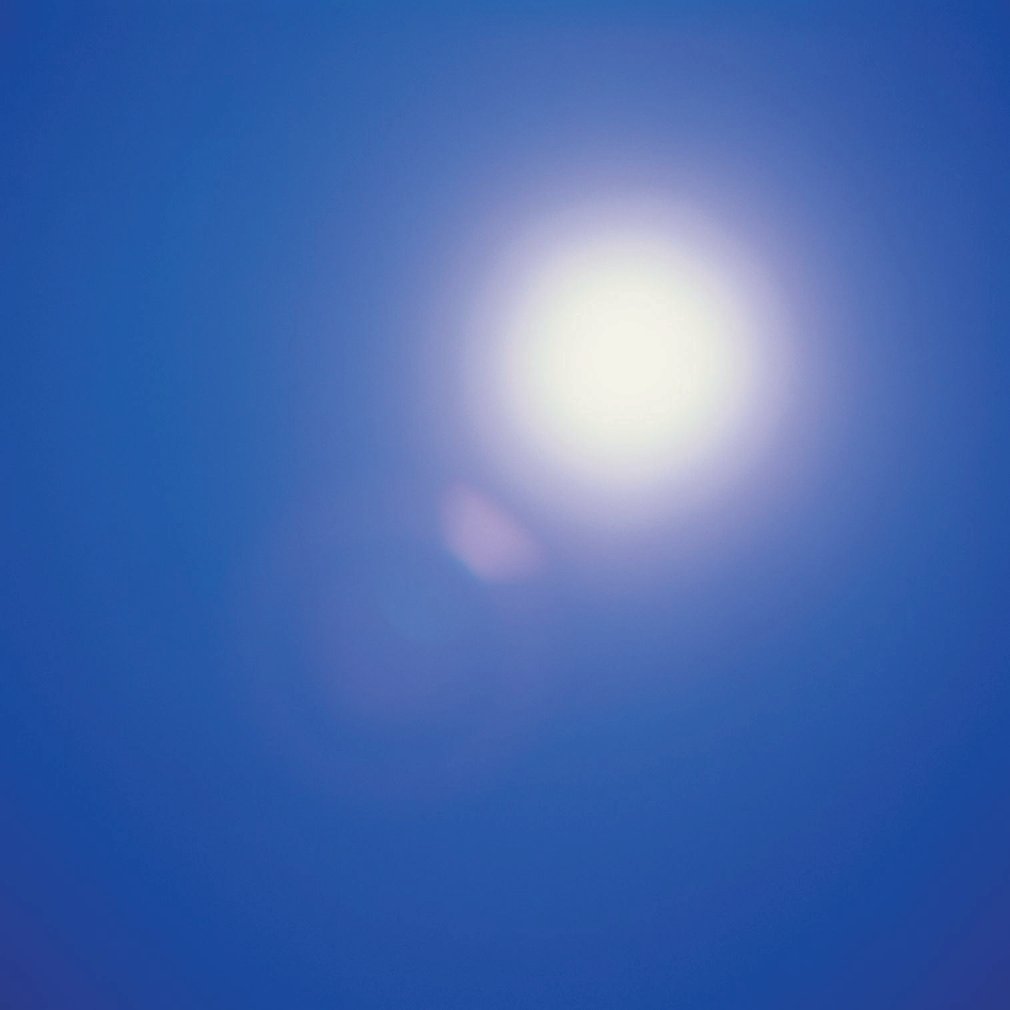 I said it would be a quick 20 minutes and we will be back.  One hour later we came back from our walk, refreshed, our souls warmed from the bright sun!  We enjoyed our walk and each other.  I smiled and watched her and was happy to see her running around the park as I admired her young spirit and sense of adventure.  We stopped and commented on the ducks and how they were probably cold.  We stopped and listened to all the sounds around us, the birds talking, the distant airplane in the sky, the kids playing at the local school playground and dogs barking.  We found a new rock to paint for our rock collection and we even met a nice lady with a five year old grand daughter in NY.  We laughed, held hands and I took in the most precious time of my day.  
Thank you sun for inspiring me to go out and enjoy the day, you created a nice memory for me and my daughter.  
What I learned: when something inspires you - act on it, even a bad day can turn out good, make the most of everyday.  
What we shared:  quality time together, learning about nature, sounds and birds, fresh air is good for you even if it is cold out (as long as your dressed for it).  Have an inspiring tomorrow!  All of my best, Dyan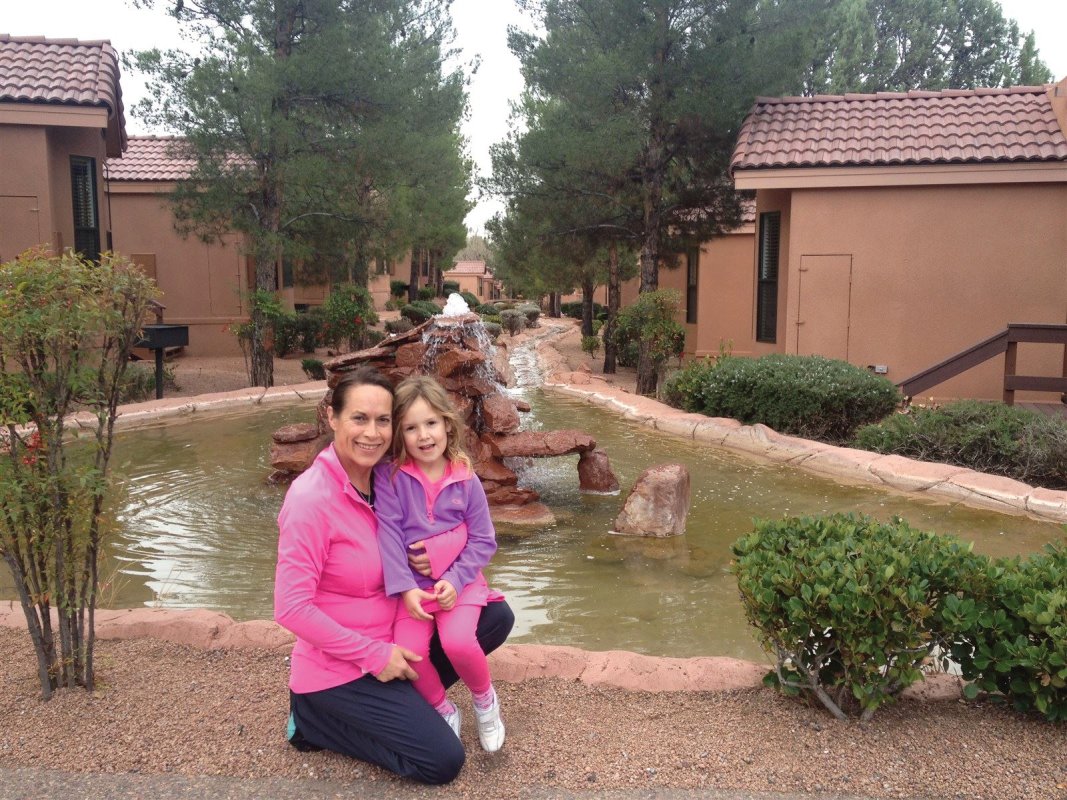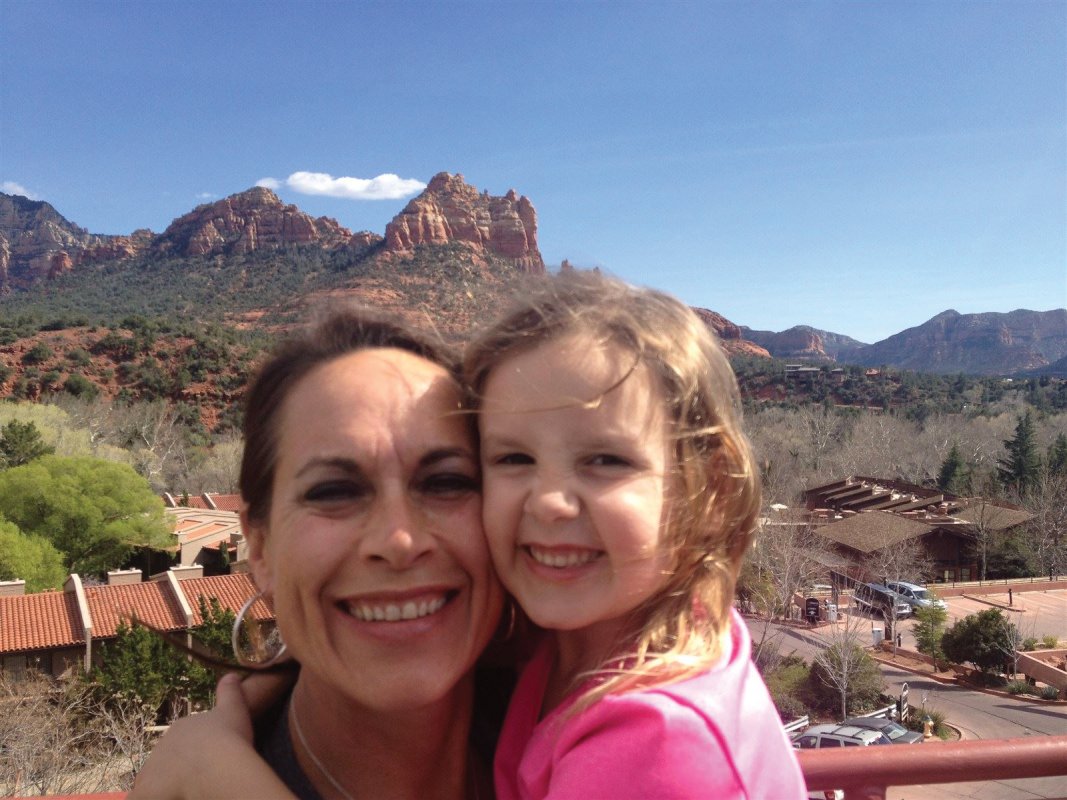 As life gets busier and busier it is important to take the time to refresh your soul and spirit.  Last week we made an impromptu trip to the most beautiful place in Arizona, Sedona.  A place where positive vibes fill your soul and spirit.  You can't help but feel relaxed, refreshed and alive as soon as you see the red rocks, picturesque views and mountain creations.  The trip was 48 hours and well packed with stuff to do.  Walking, hiking, putt-putt, shopping, eating, and spending quality time with family.  Even though it was too short, the trip was enjoyed by all.  It gave my daughter and I the chance to re-connect with cousins, sisters, nieces and nephews, sister-in-laws and strengthened our mother-daughter bond.  There were 7 of us loaded into the car, filled to the brim with luggage and snacks.   The car ride was where conversations on parenting, learning patience, comprising and bonding took place the most. It was a time to enjoy each other and we did.  As our trip came to a close, I wished to be able to stay longer, we all did.  But life moves on swiftly and all we can do is make the most of time we have together.  As we drove home with Sedona in our rear view mirror, I realized, it wasn't just about spending time in the most beautiful place, it was about being together, sharing, learning and bonding with one another. 
Plan a trip, getaway with your family, it doesn't have to even be overnight.  A day trip will do.  Make the time to reunite with your loved ones and spend quality time together.  It could be the most important thing you do to refresh your spirit.  All the best to you and yours, Dyan.
What we learned:  Taking the time to make the time with family is the single most important thing you can do for everyone, patience, compromise and more about each other.
What we shared:  stories of growing up, new memories and a whole lot of love.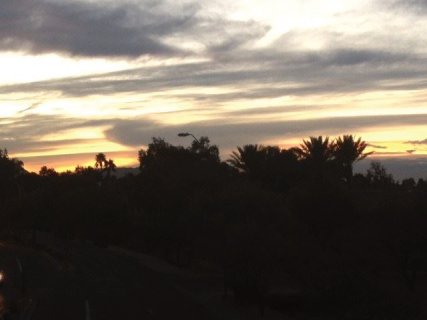 A couple of weeks ago a dear friend of mines mother died.  It was very sad to me as she died unexpectantly and was a surprise to my friend.  It also brought back many memories of when my mom died in 1996.  Even though the time has gone by fast and it has been over 16 years, the sadness swept over me.  My heart ached for my friend, the things that she would miss with her mother and myself.  When you lose someone who is close to your heart, it is very sad, whether it's expected or not expected.  I can remember when my grandmother died, who was in her 80s, my mother told me, that no matter how old you or your mother is, it is still the most heart wrenching experience you will feel.  And I would have to agree.  You don't even realize how the loss will effect you until days, weeks, months or even years go by.  So many things unsaid, time not spent together, ideas shared or experiences shared.  I told my daughter about the loss and she was sad too and she had many questions and said some off the cuff things as well.  One thing was "Mom, will you die when I am 11."  Since she only just turned 5, I was very surprised by the comment, the age she said and the thought she put into that question.  It made me reflect on so many things, my relationship with my mother, my relationship with my daughter, other loved ones and the obvious, that life is way too short to not do the things that you say your going to do, live the life that you want to live, spend the quality time necessary to be the best mom, friend, sister and wife you can be.  After the initial shock of the phone call from my friend and the tears stopped, my daughter and I took a walk.  As the sun was setting, I thought it was the perfect inspiration picture of the setting sun for my friend.  I didn't bring my phone with to take the picture.  So, I was in a dilemma, do we sit and enjoy the beauty for her or do we run as fast as we can back home to grab my phone and run back with hopes that the beauty of the setting sun would still be enough to share...we ran, as fast as we could back home, grabbed the phone and ran back just as fast!  We were able to catch the picture just as the sun was setting and I emailed it to my friend.  She didn't respond to the picture, nor did I expect her to.  I just hoped she felt the beauty and the peace it brought me as I remembered her mother and all the mothers that have passed away.  Death is the one thing in life we will face no matter what, it is inevitable.  Spending the time to make the difference in someones life is not, it is a daily choice and one I try to do everyday of my life.  If you have lost someone dear to you, my heart goes out to you.  May you have peace, love and good memories to hold close and cherish. 

 

What we learned:  taking the time out to stop and enjoy the world around you can make a difference in your life and someone else's. 

 

What we shared: the beauty around us, love and hopefully inspiration.

 

Make today the best you can for yourself, your kids, your family and friends, because after all that is all we can do.  All my best to you, Dyan

 

 

 

My immediate family (husband, daughter and I) have been going through some tough times with my daughter being sick.  There have been many times that I felt I didn't have the strength or the energy to go on...there has been many, many ups and downs.  I feel very fortunate and lucky to have my family to count on...two sisters, two brother-in-laws, my father and my mother and father-in-law.  Our family is not very large, but we are very strong and we do love each other, all of us, very much.  There have been some days that all I needed to do was pick-up the phone and have a conversation of hope, faith and strength with one of my family members, and it literally got me through the day.  When we needed the research to find out what was what, my family was there, (and I found out how smart they all are) and if we worked together, as a team, how much we could accomplish and create a plan that would get my husband, daughter and myself through it all.  When we needed support, my family was there...when we needed hope...they were there...when we needed humor...they were there and so much more.  Without them, we would of not been able to carry on, each one has inspired me in one way or another and have been my inspiration.  I am lucky to have the family that I do.  They inspire me daily to move on and to challenge myself to what ever is standing in my way, whether it is a health matter or a personal dream or goal.  They are the best!  I am the luckiest person in the world!!  What I learned:  That family does come first, reaching out to your family tightens your family circle, hope, love, faith and strength are necessities in life no matter your circumstance.  What we shared:  Strengthening our family bond, the importance of family, humor is always welcomed - especially during tough times and how lucky each and everyone of us is to have each other. 

 

If you have a family member that you haven't talked to in a while because of some issue or other problem, I challenge you to reach out and grow your family bond.  You might each be the inspiration you need to get by.  If you are lucky enough to have a family like mine, I am thrilled, you must be inspired daily!  All the best to you, Dyan

0

/