Shopping Cart
Your Cart is Empty
There was an error with PayPal
Click here to try again
Thank you for your business!
You should be receiving an order confirmation from Paypal shortly.
Exit Shopping Cart
Where Moms and Friends get together to share about kids and life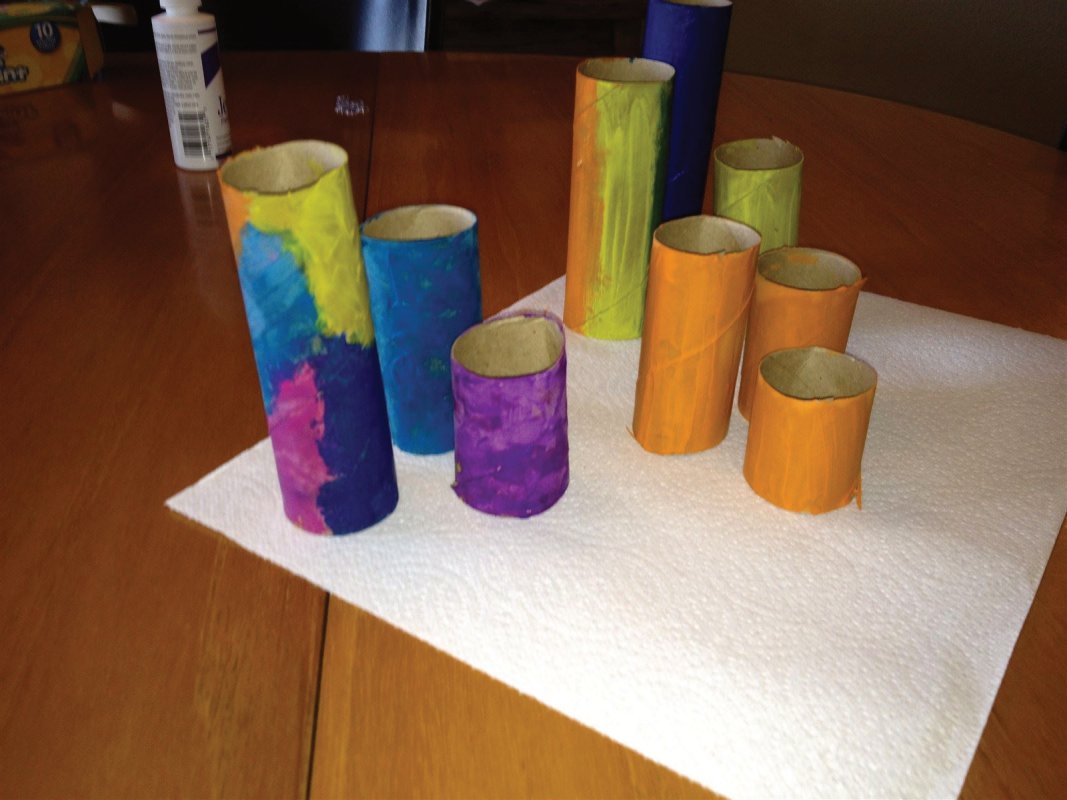 Happy Monster Family!
With #Halloween week in full swing the craft fun continues. This is a craft from a previous year, but we had so much fun making, I thought I would repost for all my new readers.  #Makethetime and #enjoythetime with your kids making these simple, fun and inexpensive crafts.  They add a lot of fun to your existing decorations and the time you spend making them with your kids is priceless!  All of my best, Dyan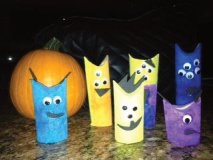 This craft started our #Halloween family and was easy, fun and inexpensive!  By the time we were done doing all of these crafts, my daughter was painting like a pro and really doing better than ever with a paint brush.   We finished with making a haunted house for all of them to hang out around.  
Items needed:  Paper towel rolls, scissors, miscellaneous paint colors, paint brush, googley eyes, black foam paper for mouth, hair and other add-ons, glue or hot glue gun. 
Cut the paper towel holders into miscellaneous sizes.
Paint using different colors - use your imagination.
Let dry. Fold in sides to make horns.
Glue on googley eyes.  Let dry.
Cut different shapes for mouths, hair and ears.
Glue on.
That's it!
What we learned:  To use our imagination with creating different looking monsters, colors and designs.  It was my daughters idea to do a tie-dyed one and a rainbow one.  Getting better at using a paint brush and filling in all the spaces as she painted.  Creativity with colors and shapes of mouths and hair.  Adults should do the cutting and use the hot glue gun.
What we shared:  #Halloween memories to last a lifetime, creating a family for our haunted house, quality time together and more decorations for our home. And of course lots of fun!
#MAKETHETIME & #TAKETHETIME TO #SPENDTIME
WITH YOUR KIDS!  YOU WILL BE GLAD YOU DID!
#TAKETIME TO #RAISEAMAZINGKIDS
Heart Balloons

First step - picked up balloons
Craft supplies

craft sticks, glue, paper
Craft sticks

Handwritten name
| | |
| --- | --- |
| | Heart shaped paper |
Valentines Day cards

Puppets
Valentines day card and gift bag

Puppets
Valentine Girl puppet

Our favorite
Balloons and Valentines gift bags

With puppets
Boy!  What a success!!  These turned out cuter than I could of ever imagined...they really were not that much work and the #Valentine card gift bag was not that much money to put together.  I found a deal on the balloons at a dollar a piece and the craft cards were only about a dollar each with a couple of pieces of candy what a hit and definitely the #CutestValentinesEver   
What we learned:
  following directions, practicing handwriting, trial and error-what worked best where, creativity, uniqueness-just like everyone looks different so did our hand puppets, teamwork, using glue, counting, sorting and filling with our bags and treats. 
What we shared:
  using our imaginations, our ideas, creating happiness and joy, a fun-filled couple of hours. 
What we used:
craft sticks
glue
markers
heart shaped paper (foam, stickies or construction paper will do) pink, red or white
pom pom balls
googlie eyes
decorative valentines day bags
couple pieces of candy to fill
heart shaped balloons
Enjoy making your #Valentines, whether homemade or conventional, just take the time to do it!  It will bring excitement and joy to your child and create memories for you both, that you will cherish forever. 
May love, happiness and joy fill your day this #Valentines.  #HappyHearts to you!  Dyan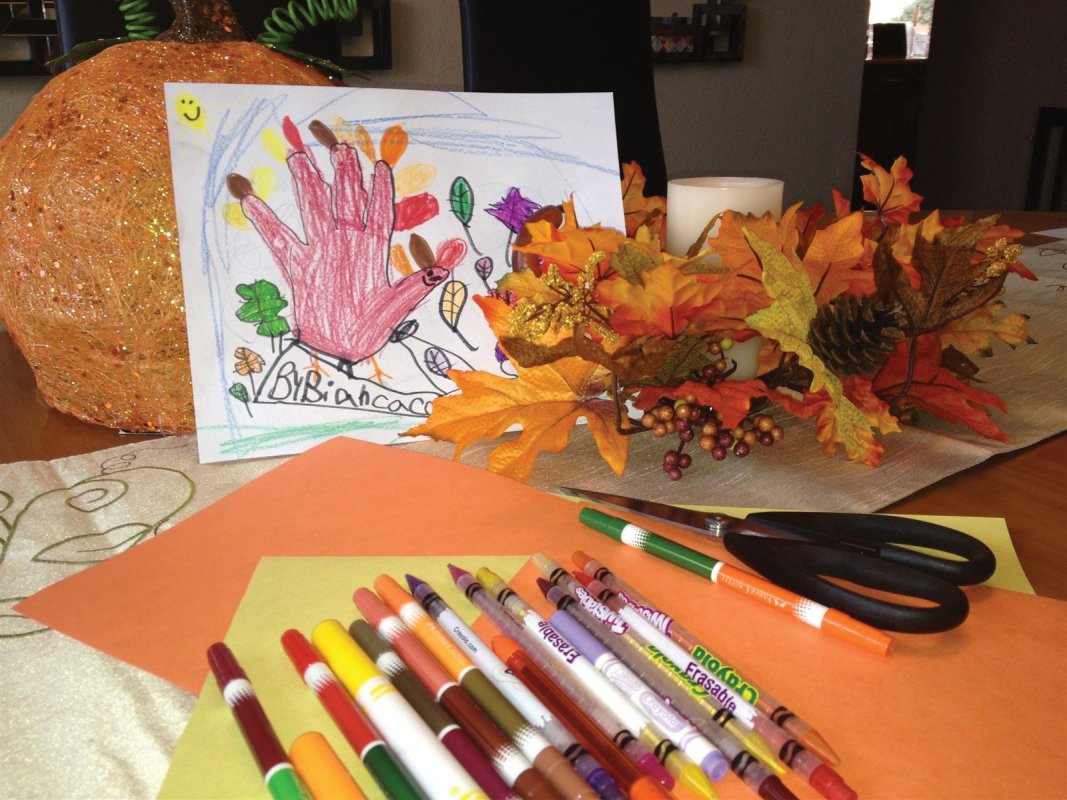 This is a repost from last year...and I still love these so I had to share again.  They were such a hit last year at the dinner table every guest felt special and loved the fact that my daughter created each one especially for them!!  My daughter and I loved these so much that we are using again this year for our guest place mats.  A #Thanksgivingcraft to treasure and keep!!  They are fun, easy and inexpensive to make (my motto)...What better way to show your children's love and #gratitude for their family and friends by creating unique place mats for all of your guests on #Thanksgiving Day!
What you will need to create these special take home treasures:
1. Orange, brown, yellow or white construction paper.
2. Different colored pencils, markers, crayons to create their masterpieces.
3. Scissors if paper needs to be trimmed to fit your laminator.
4. Miscellaneous Thanksgiving stickers (optional).
5. Paper laminator.  Caution:  adult should always supervise this activity as the laminator gets very hot!  If you do not have a laminator, you could use a thicker paper (i.e. poster board or paper cover sheets/pre-laminated sheets purchased at any office supply store.
6. Your child's imagination.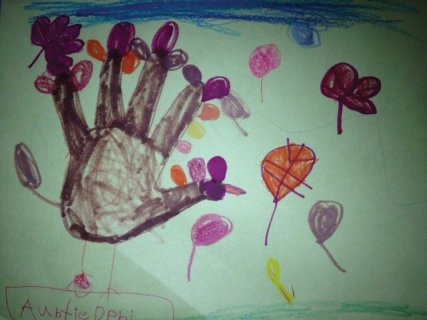 Create each place mat unique for each guest.
Use your child's hand to trace to make the turkey.  Then have them decorate, color or use stickers to make as intricate as they choose. You can label each place mat and then use them as place cards too!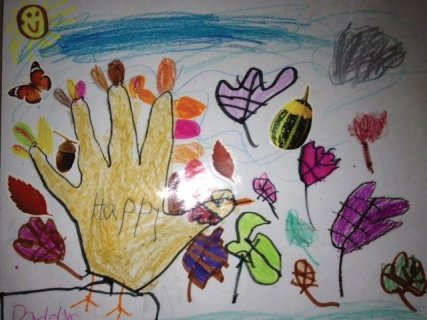 What we learned:
  Lots of stuff!  How to use our hands to make turkeys, how to draw leaves, colors of #Thanksgiving and fall, practiced hand writing names, worked on letters and spelling, practiced writing name, creativity, strengthening hands by cutting, using the laminating machine and practiced safety lessons.
I love crafts that reinforce learning!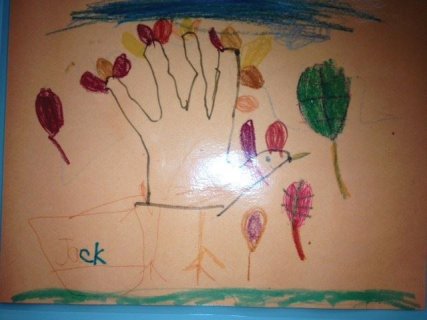 What we shared:
  Lots of fun!  Getting into the holiday spirit, memories, useful craft that we will have many uses (a #Thanksgiving Day card, place mat, place card and take home gift for our guests), creative ideas and a fun afternoon of spending time together.
May your #Thanksgiving holiday be filled with peace, blessings and many things to be #grateful for....may you take the time to enjoy the time with your family, friends and kids.  Grab some paper and create some special memories this #Thanksgiving and make these place cmats.  They are easy, fun and inexpensive to make.  #Thanksgiving blessings to you and yours.   All of my best, Dyan
#Halloween family fun at the library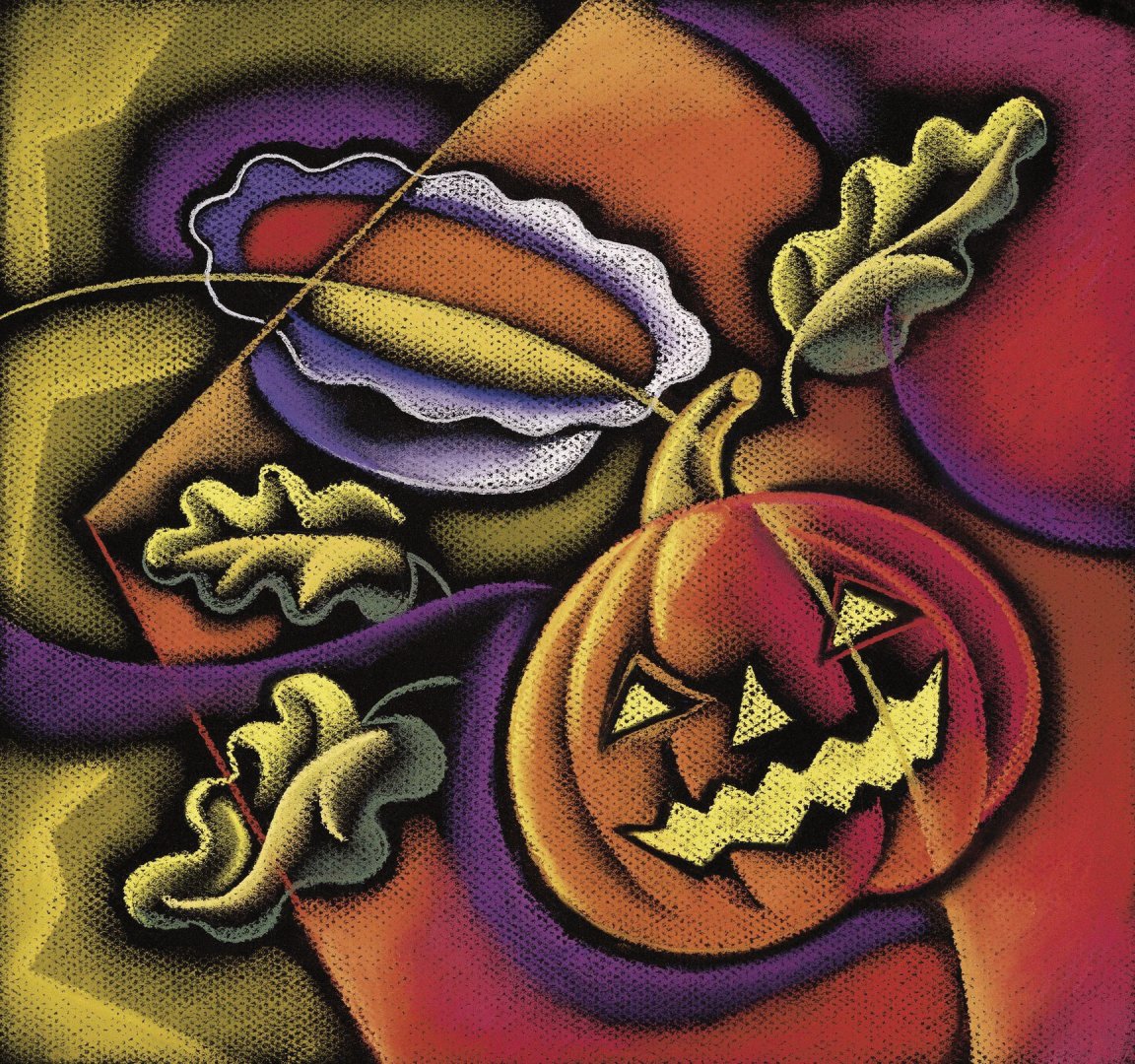 Are you looking for something to do for #Halloween besides trick or treat?  Check out your local libraries.  Our local library always has something going on for the kids whether young or old.  This year they have the usual trick-or treating at the library for the younger kids.  They are also offering some other special activities on making Boo bubbles and paranormal activities for the older kids.  I was interested to see what other libraries offer in other areas and there are some pretty cool activities and #Halloween Family fun!  Some libraries offer a whole night of #Halloween activities with bouncy houses, face painting, games and other neat things to do with your family.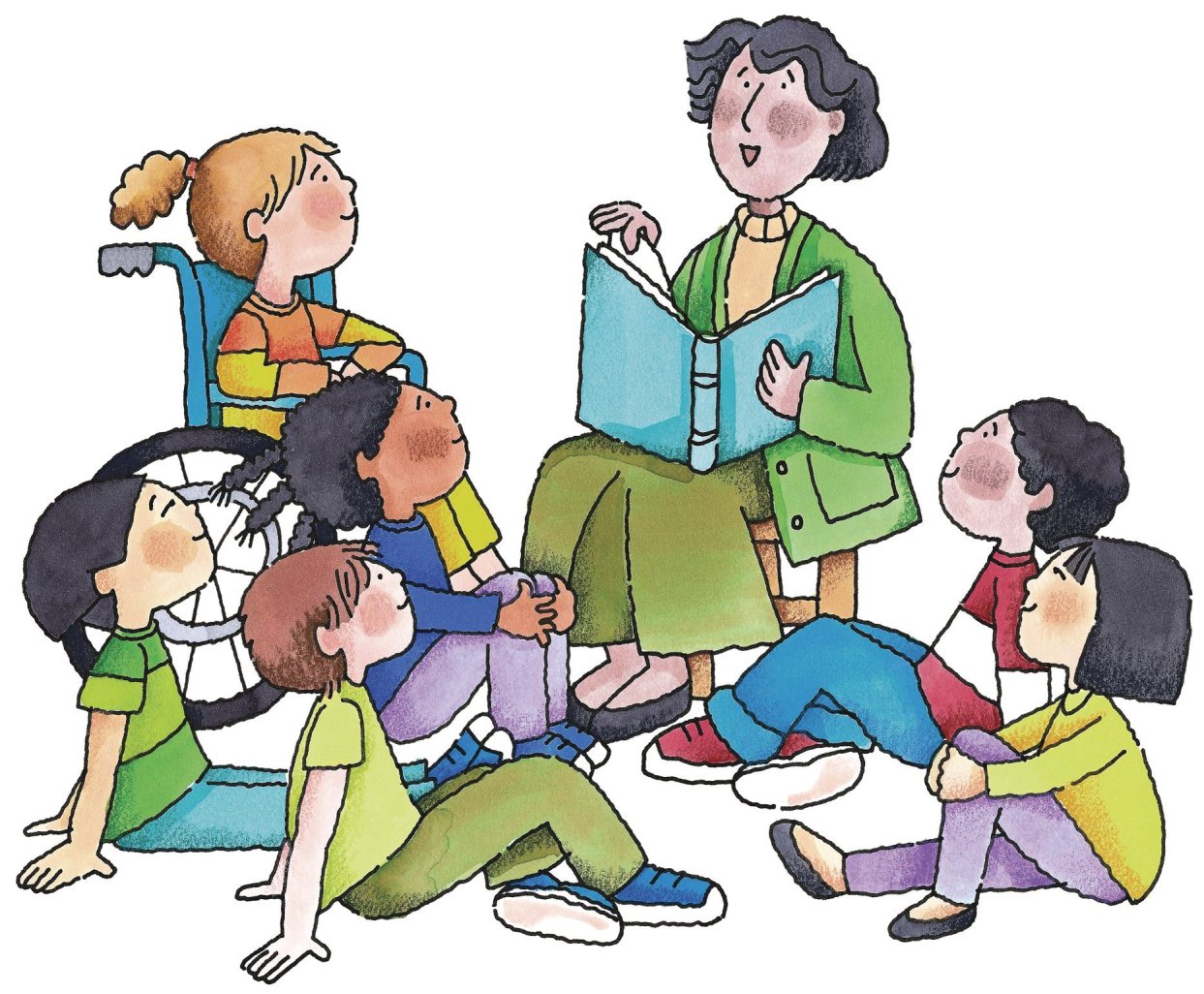 Others offer #Halloween crafts, story readings and teaching how to apply costume make-up. The events are not typically on #Halloween but a few days before or different activities offered throughout the month.  
What a great and typically "Free" way to have some extra holiday family fun!
I came across some pretty neat websites for #Halloween activities that I thought I would share filled with activities that are fun and educational.
(Adult supervision required-remember safety first)
Go online and google your public library to see what activities they are offering for #Halloween Family Fun!  And enjoy the time with your family learning, playing and spending time together!  Your kid will also get another wear out of that Halloween costume.  Make it a Boo….tiful day!  All of my best, Dyan
Here we go again...another #Halloween. Can't wait to make our #Halloween Haunted house again this year! I hope you take the time to spend #qualitytime with your #amazingkid this #Halloween.

Love, love, love these gingerbread houses! We have bought these before for other holidays. They are easy to use and your kid has so much fun decorating!

Haunted Gingerbread House by Create a Treat. See link on my links page
Chocolate gingerbread!

Easy to assemble.
The easy to use base and the icing hold the gingerbread house in place. It doesn't cave in or fall like others I have made.

First step complete.
What I love about this cookie craft is that my daughter can make it her own, unique design.

She even mentioned to me on several occasions that she doesn't have to decorate it like the picture on the box.
What kids learn:

Patience in building the ginger bread house with the frosting base and waiting for it to dry before decorating.
Tracing of lines while applying the frosting on windows, roof, doors, etc.

Builds strength in their little hands that will help with writing or other activities.
Using color and different items to decorate and make patterns or own designs.

My daughter used opposites and numerical matching items to decorate windows and roof.
What we shared: An evening of fun creating our own happy haunted house!

Laughs, #qualitytime, memories, a new family tradition and patience in taking turns.
Haunted houses don't have to be spooky!

Back view
Take the time today to spend #qualitytime with your #amazingkids. Whether you make a Haunted Gingerbread House, make holiday cookies or another holiday craft. I love to do things like this with my daughter. She has learned so much from everything we do together. We don't look for perfection in our crafts, we don't always use the best materials (many times we use stuff from around our house) to me it is about spending time with my #amazingkid and teaching her something about everything. For her it is #qualitytime with her mom and learning new things. Kids need this to feel loved, special and build confidence. It is our job to do this and nurture #amazingkids! Take the time and make the time for your kids. You'll be glad you did.

Happy #Halloween week! Have a boo....tiful day! All of my best, Dyan
This week kicks off #teacherappreciation week.  Yea for our teachers!!!!  It is so important to #apppreciate  our teachers, after all, they spend more time with our children each day than we do  (unless you home school...but that's a topic for another day)!!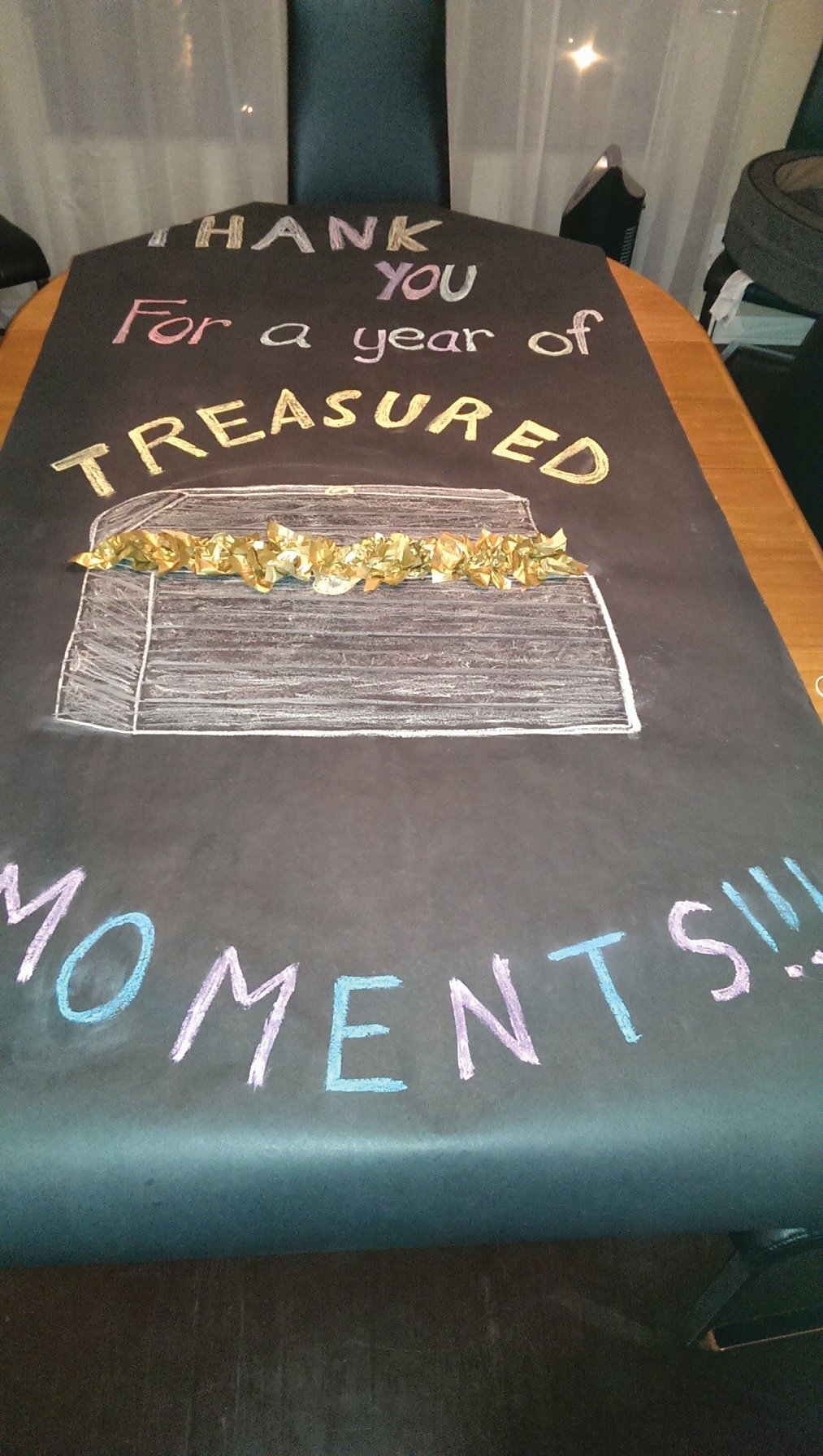 I was in charge of door decorating this year so this is what we did.  My daughter helped me which was a great thing!  She wanted to write each word and even design the treasure chest (we added gold tissue paper to look like coins-really cute)! 
As she gets older, I have to remind myself that she is growing into her own person, with her own opinions and ideas.  This can be tough some times as a mom who thinks her ideas are the best!  HAHAHA... but seriously, we all need to let our kids grow and to let them show their own style because kids have great ideas too!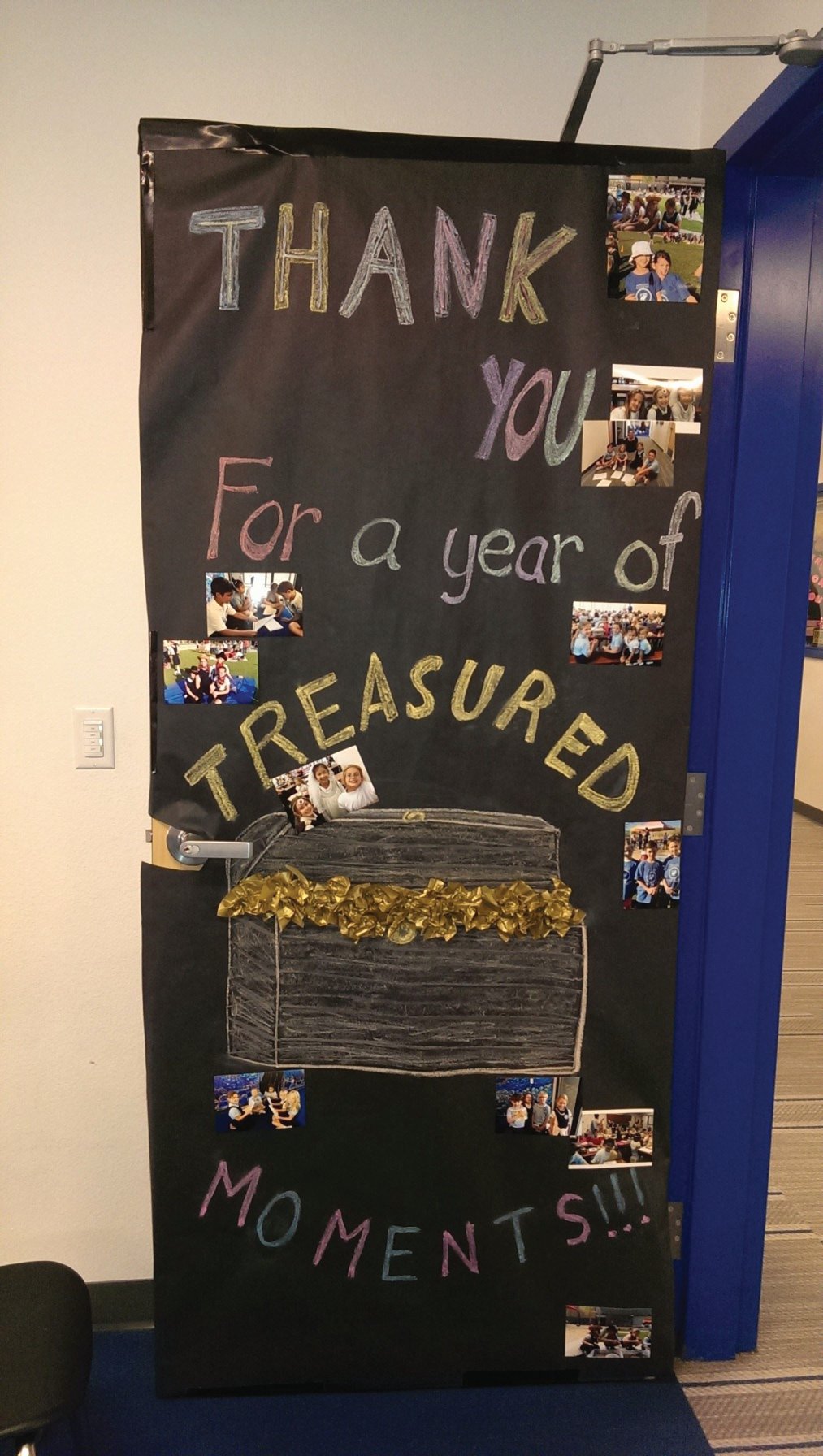 After, we decorated the chalk paper, we took to school to hang and we added pictures of the kids from the year.  We used Gorilla brand tape - to make sure it stuck to the door!  The name speaks for itself and I would highly recommend!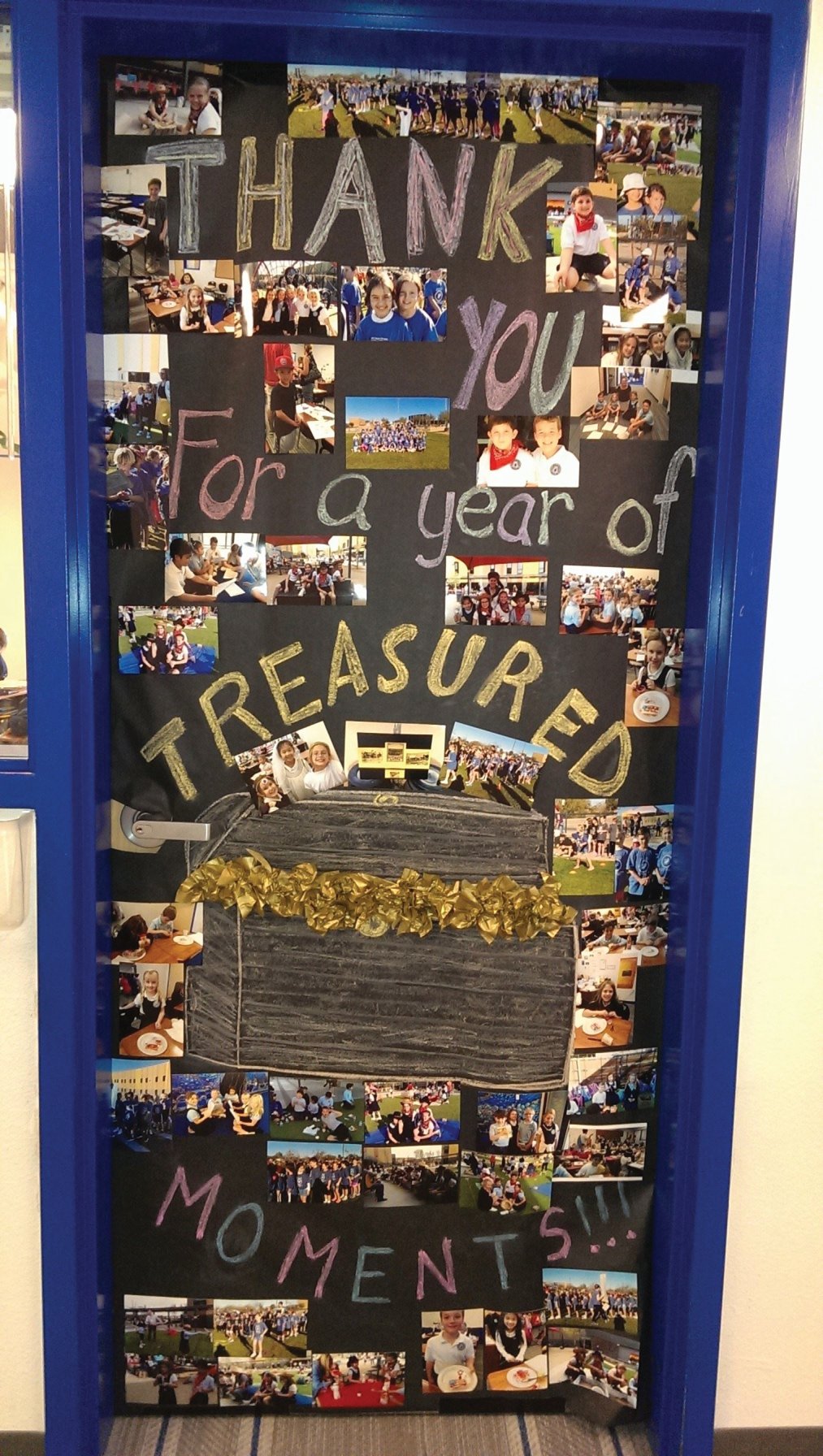 Today and everyday, make the time and take the time to #THANKOURTEACHERS!  
Make them feel worthy and appreciated!!!  Let  them know just how much you and your child #appreciates them.
Hope you have a great week and you have the chance to make your #teachers feel special.
All of my best,  Dyan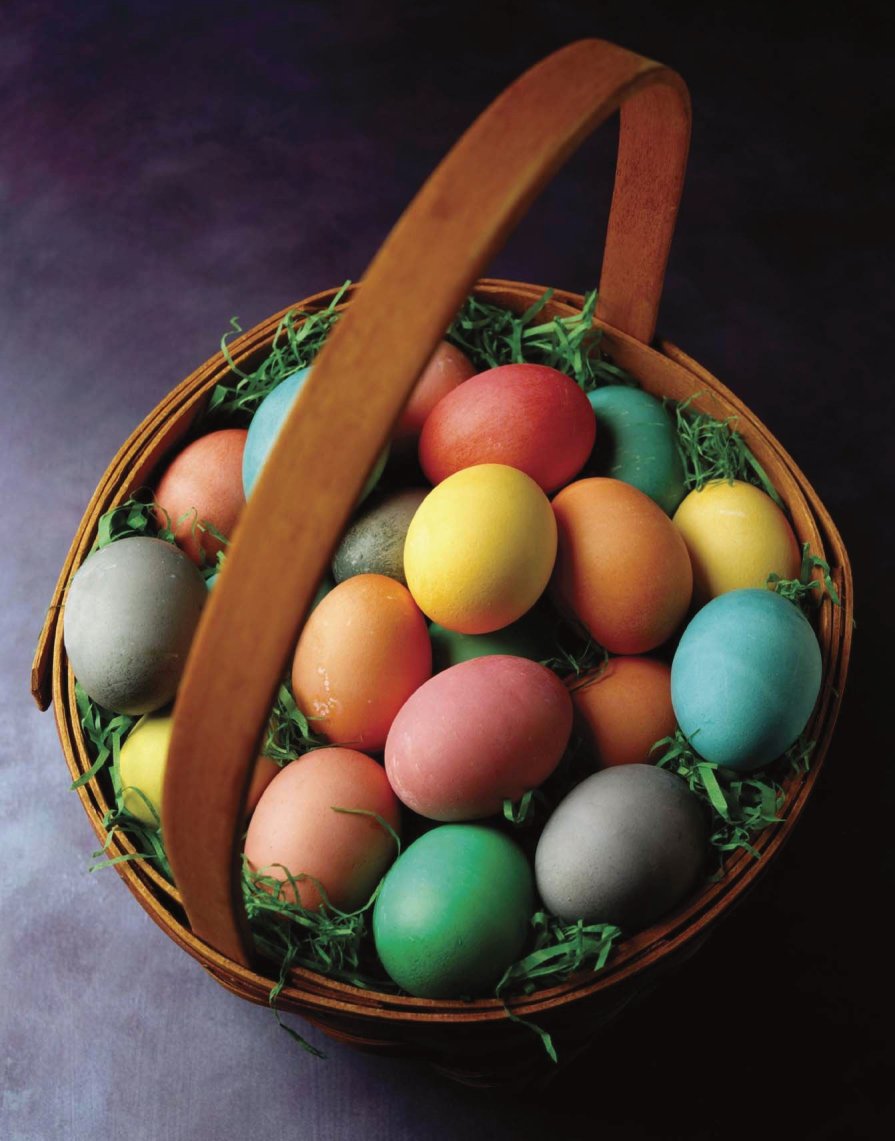 Don't know what to do with those uneaten hard boiled #Eastereggs still in your fridge?  Instead of throwing them away, have another #Easteregg hunt, just for fun!  Then throw them away.  We typically do our traditional #Easteregg hunt with plastic eggs.   No one really ever eats the hard boiled eggs, so we always do an "after" #Easteregg hunt with the colored ones.  I feel at least we do get another use from all the time spent decorating the eggs, instead of just throwing the pretty eggs away.  My daughter loves it and I don't feel as wasteful.  
Will this be the last #Easteregg hunt of the year for us?  Doubtful, we do them all the time.  My daughter loves to hide them by herself and then have a pretend egg hunt.  I  hide them for her too.  It is a great way for her to entertain herself, which being a only kid sometimes gets tough for her to do.  She fills them up with different items from around the house, coins, fuzzy wuzzies, any trinkets she can find and hides them.  It is a great way to have fun through out the year and to stimulate pretend play.  So, will this be our last #EasterEgg hunt of the year?  Absolutely not!! Have fun hiding those eggs whether real or pretend and may your children have fun finding them. All my best, Dyan
What we learn:  Other uses for our once a year toys or games therefore instilling reuse, creativity, sizing objects...what will fit in what size egg, practice opening and closing the eggs learning patience...sometimes the plastic eggs are not so easy to close.
What we share:  Inexpensive fun game time, a shared activity and plain #oldfashioned fun!
#Music and #kids go together so well!
#childrensmusic
Let music #inspire you to do something fun with your kid today!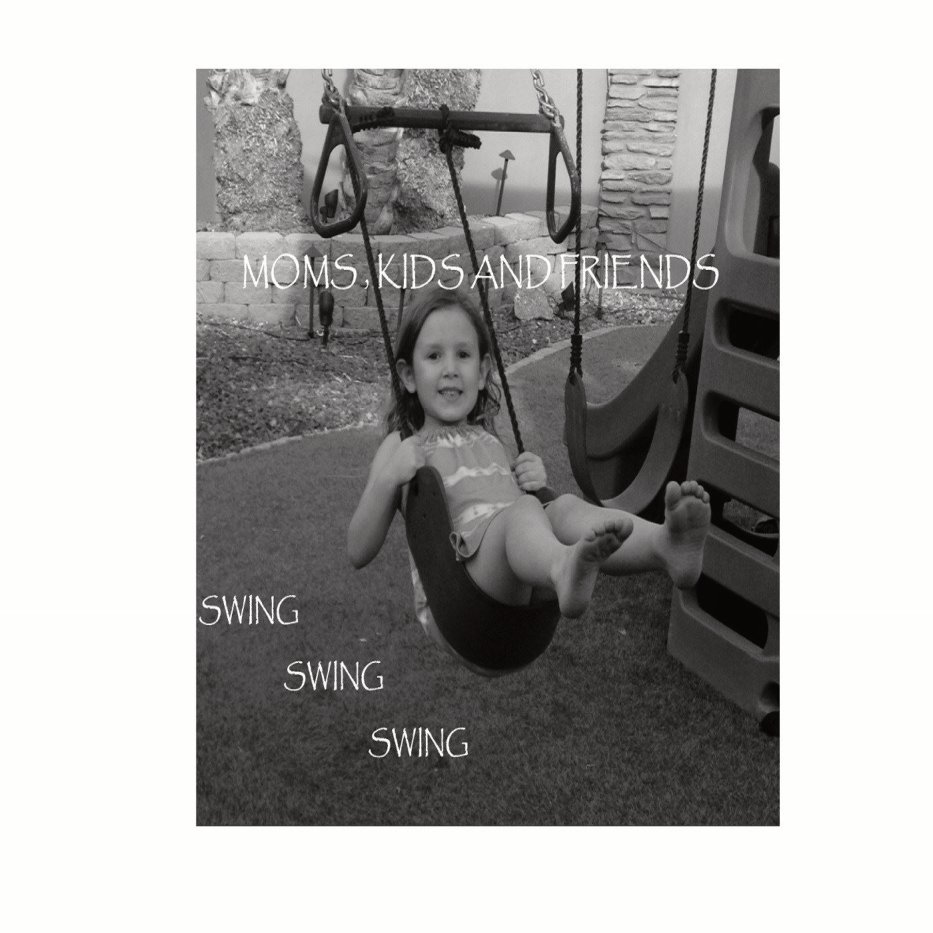 SWING, SWING, SWING  IS NOW AVAILABLE FOR PURCHASE                                                     
                                           ON iTUNES
(enter swing, swing, swing moms, kids and friends in search field)
OR CLICK ON EITHER LINK BELOW:
 I've always loved #music for the joy it brings into my life.   #Music can bring you back to special times in your life, it book marks special events in your life, it can #inspire, it can make you happy, it can make you sad, it can make you think, move, sing, motivate, bring people together...the list goes on and on!  #beinspired
What I like most about #music is the joy it brings my daughter and I when we are playing, dancing, singing, doing chores or learning new things. There's nothing better then listening to music to make everything just right!   
My daughter has #inspired me to incorporate more music into our lives.  I love it and more importantly, she loves it too!  It has helped me teach her important things about her life and environment.   
I realized when she was just a baby how #music made everything better, taking baths, playing and learning.  She responded so well to simple everyday tasks when I would put them to song.  As she grew, she started helping sing the many songs that we still sing today.  I love #music and have instilled in her this same love of #music.  I am thrilled that she loves #music!  She is learning how to play the piano and sings just about everywhere she goes.  #Music to us is fun, #inspiring, positive, motivational, reflective, nurturing and makes everything better. 
I have released my first single and it it now available on iTunes, cdbaby.com and amazon music.  
You can check it out on my face book page too:  
under music player.  
Swing Swing Swing (the opening #music on moms kids and friends)is a song about playing at the play ground with friends while enjoying all the beauty around you.  Take a listen, I think you will love it!  I do have to warn you though, it's very fun, catchy and will definitely want to make you get up and dance or swing at the park  and you will probably be singing it for the rest of the day.  
Download it, listen, dance and sing with your #kid....#beinspired and get ready to get your happy on....you'll be glad you did.  All of my best to you, Dyan
#Music and #kids...go together so well! 
#childrensmusic
SWING, SWING, SWING  IS NOW AVAILABLE FOR PURCHASE                                                     
                                           ON iTUNES
(enter swing, swing, swing moms, kids and friends in search field)
OR CLICK ON EITHER LINK BELOW: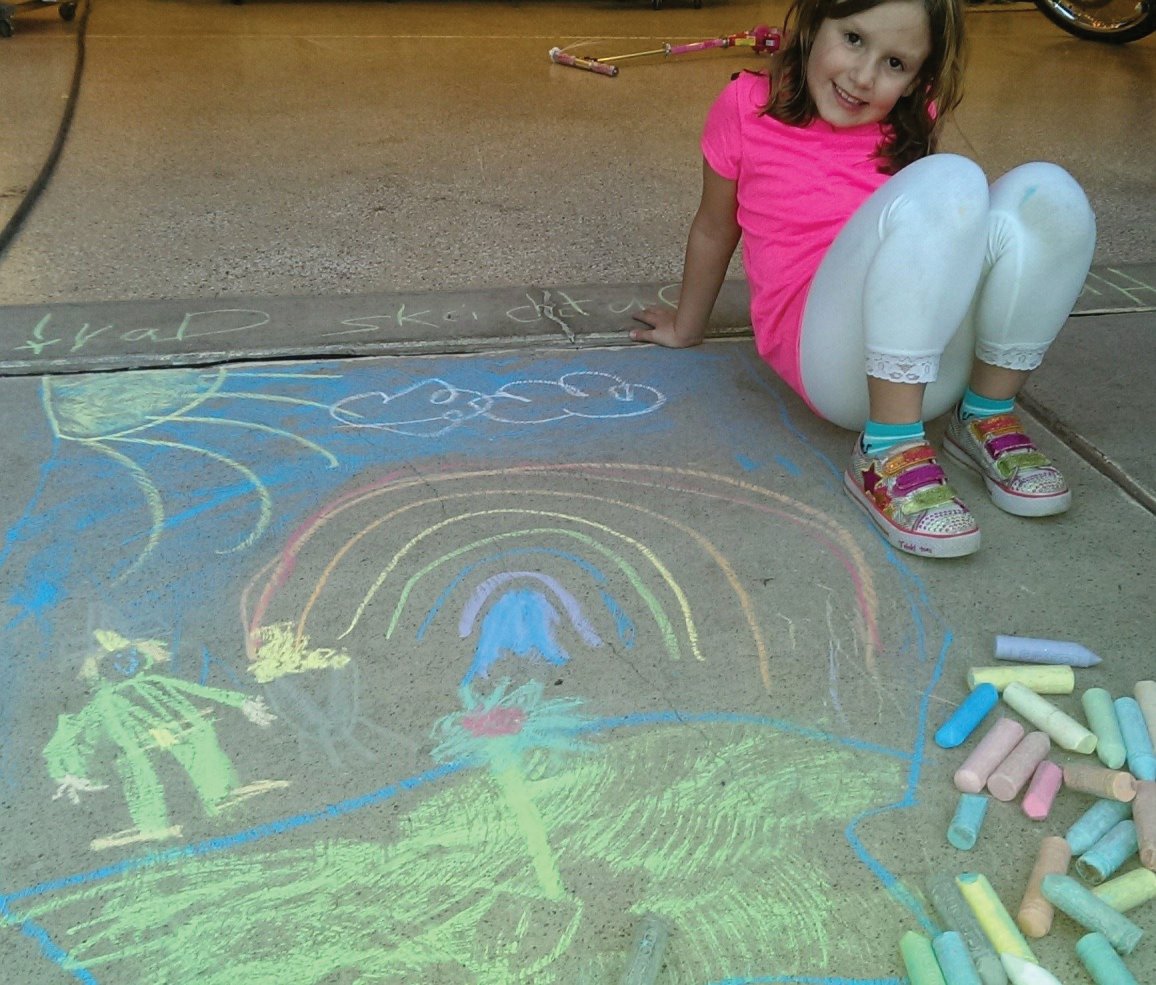 She was so excited to wake and see if the #Leprechaun ate his gold coin from last night and to see if he turned the toilets green and if the #Leprechaun left her any treats.  
This year she somehow managed to remember that she leaves actual coins for the Leprechaun and he leaves her a chocolate gold coin a day (every morning) in exchange for her coin (that she makes a wish with every night).  I told her I didn't remember it that way, but she insisted and she is having so much fun making wishes I couldn't resist playing a long. 
As she feel asleep last night we talked about the past couple years of St Pattys day, what it means and what the #Leprechaun did in our home.   It was fun to relive the memories with her, as she started to drift off to sleep, she wondered what this year would bring.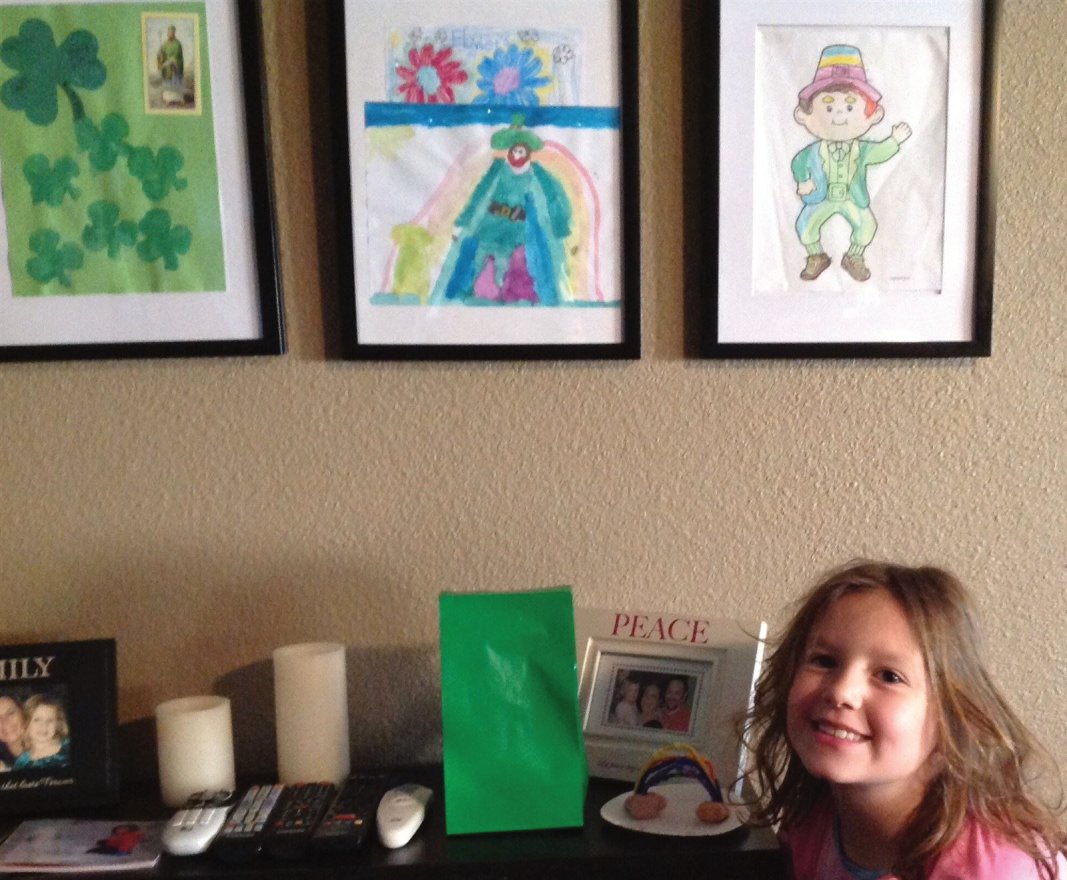 I decided not to go too crazy and found a green lunch bag, drew a lucky shamrock on it and put a bottle of green bubbles, green mints and gold coins in it for her.  Much, much simpler than years past.   She was delighted as the mints are her new favorite candy.  
She checked all the toilets (to see if they were green), it was a fun way to start her day, not to mention to get her out of bed on time and ready for school.  
On our way leaving our neighborhood, she noticed a Shamrock Farms delivery truck pass by us and said "Mom, it is going to be a lucky day!"  I love the fact that she is so positive, so observant and so reminiscent of my mother, who always believed in old wives tales and luck! May the luck of the #Leprechaun be with you this St. Pattys day!  
May all your wishes and rainbow dreams come true!  
All of my best,  Dyan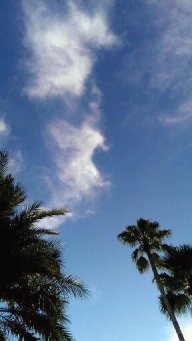 Hello Moms, kids and friends!  




Happy New Year to you!! 




As I regroup and get acclimated to 2016, please enjoy this repost on Making New Years Resolutions with your kids.
















May 2016 bring you all you want...  

May your days be filled with blessings...

May you make #newyearsresolutions that you can keep for yourself and your kids.  




All of my best to you in this new year!  Dyan




Like many of you, I have made numerous New Years Resolutions over the years that I have never stuck to.  Last Year was the first year that I actually made one resolution and stuck to it!  Now, looking back it was an easy one and one that I should of been doing anyway...flossing my teeth every night.  That being said, I still felt a major sense of accomplishment by years end.  I was happy that I made a commitment to myself and my health and my dentist was thrilled!  This year?? Another year of flossing every night for me (which is habit by now) and for my New Years resolution for 2013?  Flossing, every night, for my 5 year old daughter.  After all, it is our job as moms to teach our children good habits in life.  As you think of a New Years resolution make it something worth accomplishing and easy for you to accomplish so at years end you can and will succeed! 

What I learned from this:  I can do something for myself and take the time to take that extra step to feel better and healthier. I can add new habits to my already hectic schedule.  I can change something small in my life and make a huge difference for my health.  

What my daughter will learn:  healthy teeth habits, taking care of herself feels great and flossing can be fun!  I already have a song written about using mouth wash to prevent cavities, next up.... a flossing song.  Good luck!  Dyan

0

/