Shopping Cart
Your Cart is Empty
There was an error with PayPal
Click here to try again
Thank you for your business!
You should be receiving an order confirmation from Paypal shortly.
Exit Shopping Cart
Where Moms and Friends get together to share about kids and life

Heart Balloons

First step - picked up balloons
Craft supplies

craft sticks, glue, paper
Craft sticks

Handwritten name
| | |
| --- | --- |
| | Heart shaped paper |
Valentines Day cards

Puppets
Valentines day card and gift bag

Puppets
Valentine Girl puppet

Our favorite
Balloons and Valentines gift bags

With puppets
Boy!  What a success!!  These turned out cuter than I could of ever imagined...they really were not that much work and the #Valentine card gift bag was not that much money to put together.  I found a deal on the balloons at a dollar a piece and the craft cards were only about a dollar each with a couple of pieces of candy what a hit and definitely the #CutestValentinesEver   
What we learned:
  following directions, practicing handwriting, trial and error-what worked best where, creativity, uniqueness-just like everyone looks different so did our hand puppets, teamwork, using glue, counting, sorting and filling with our bags and treats. 
What we shared:
  using our imaginations, our ideas, creating happiness and joy, a fun-filled couple of hours. 
What we used:
craft sticks
glue
markers
heart shaped paper (foam, stickies or construction paper will do) pink, red or white
pom pom balls
googlie eyes
decorative valentines day bags
couple pieces of candy to fill
heart shaped balloons
Enjoy making your #Valentines, whether homemade or conventional, just take the time to do it!  It will bring excitement and joy to your child and create memories for you both, that you will cherish forever. 
May love, happiness and joy fill your day this #Valentines.  #HappyHearts to you!  Dyan
Unfortunately, my husband was in the hospital last week.  he is doing better though, not quite where he needs to be, but better.
This is a cute story about a brother and sister and their search for bravery on #Halloween.  While I was browsing the gift shop at the hospital, this book caught my eye because it comes with a soft bag of halloween dust.  
If you happened to see my family video on my video page, I mention that we like Happy Halloweens, not the scary Halloweens depicted in some books and movies. We like friendly ghosts and characters with smiles.  Pumpkins brimming with happiness and the magic of all things good!  This book was an instant must have for me!
My daughter is fighting to be more brave, not only at #Halloween, but every night she falls asleep.  As many children around her age are the same way.  
When we got back from the hospital, we immediately read the book that night.  And even though, it wasn't Halloween yet.  We sprinkled Halloween dust around her room, in her bed and on her hand.  She then sprinkled a bit more to be sure she had enough bravery to fall asleep.  To my surprise, (4 days and running), she has gone immediately to sleep.  No I'm scared, No can you turn on just one more light, nothing, straight to BED!  
I love this book, because I feel that it has helped my daughter have a sense of security in herself and bravery.   
#Halloween is a week away.  If your child is fighting with the same problems, run out and buy this book.  It may help you as it has helped us.  The author also has more books that relate to other holidays.  And if she hasn't written one yet, I am hoping that she writes one for kids, just like mine, who are scared to go to bed at night.  
#HappyHalloween!! May your child or children find the happiness in the holiday and leave the scary stuff behind.  I'm sure with a sprinkle of magic dust and your help they will!  All of my best! Dyan
#Music and #kids go together so well!
#childrensmusic
Let music #inspire you to do something fun with your kid today!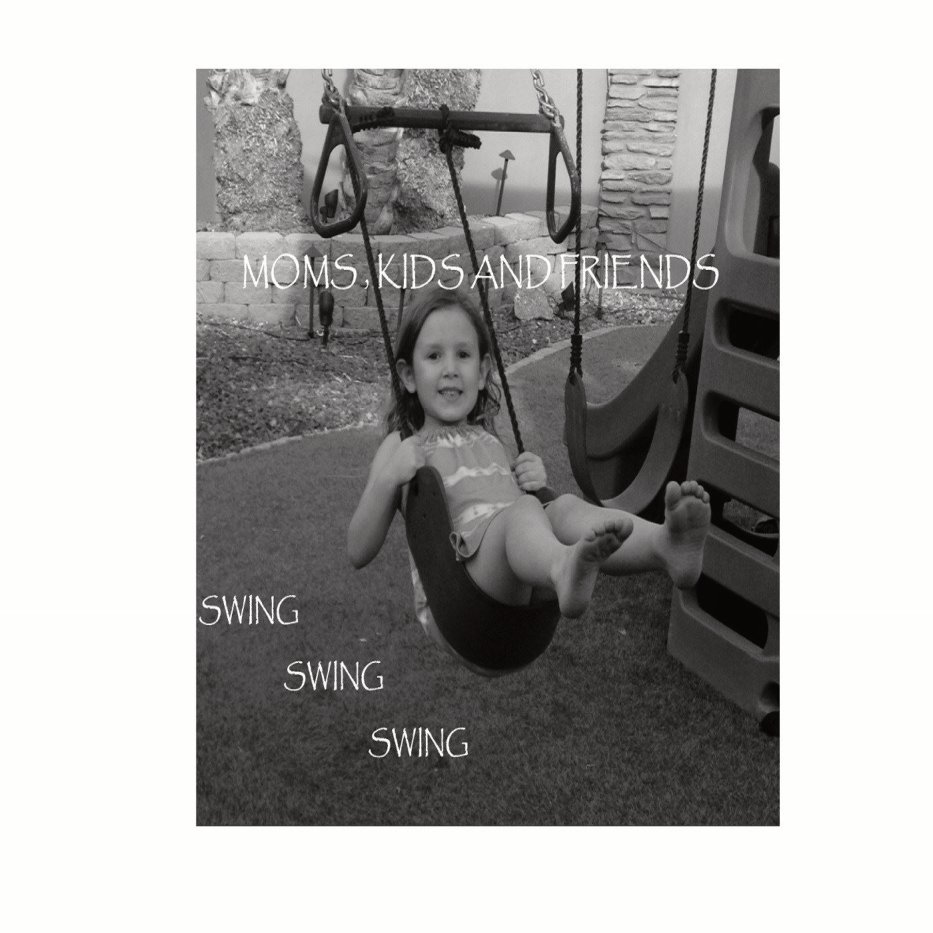 SWING, SWING, SWING  IS NOW AVAILABLE FOR PURCHASE                                                     
                                           ON iTUNES
(enter swing, swing, swing moms, kids and friends in search field)
OR CLICK ON EITHER LINK BELOW:
 I've always loved #music for the joy it brings into my life.   #Music can bring you back to special times in your life, it book marks special events in your life, it can #inspire, it can make you happy, it can make you sad, it can make you think, move, sing, motivate, bring people together...the list goes on and on!  #beinspired
What I like most about #music is the joy it brings my daughter and I when we are playing, dancing, singing, doing chores or learning new things. There's nothing better then listening to music to make everything just right!   
My daughter has #inspired me to incorporate more music into our lives.  I love it and more importantly, she loves it too!  It has helped me teach her important things about her life and environment.   
I realized when she was just a baby how #music made everything better, taking baths, playing and learning.  She responded so well to simple everyday tasks when I would put them to song.  As she grew, she started helping sing the many songs that we still sing today.  I love #music and have instilled in her this same love of #music.  I am thrilled that she loves #music!  She is learning how to play the piano and sings just about everywhere she goes.  #Music to us is fun, #inspiring, positive, motivational, reflective, nurturing and makes everything better. 
I have released my first single and it it now available on iTunes, cdbaby.com and amazon music.  
You can check it out on my face book page too:  
under music player.  
Swing Swing Swing (the opening #music on moms kids and friends)is a song about playing at the play ground with friends while enjoying all the beauty around you.  Take a listen, I think you will love it!  I do have to warn you though, it's very fun, catchy and will definitely want to make you get up and dance or swing at the park  and you will probably be singing it for the rest of the day.  
Download it, listen, dance and sing with your #kid....#beinspired and get ready to get your happy on....you'll be glad you did.  All of my best to you, Dyan
#Music and #kids...go together so well! 
#childrensmusic
SWING, SWING, SWING  IS NOW AVAILABLE FOR PURCHASE                                                     
                                           ON iTUNES
(enter swing, swing, swing moms, kids and friends in search field)
OR CLICK ON EITHER LINK BELOW: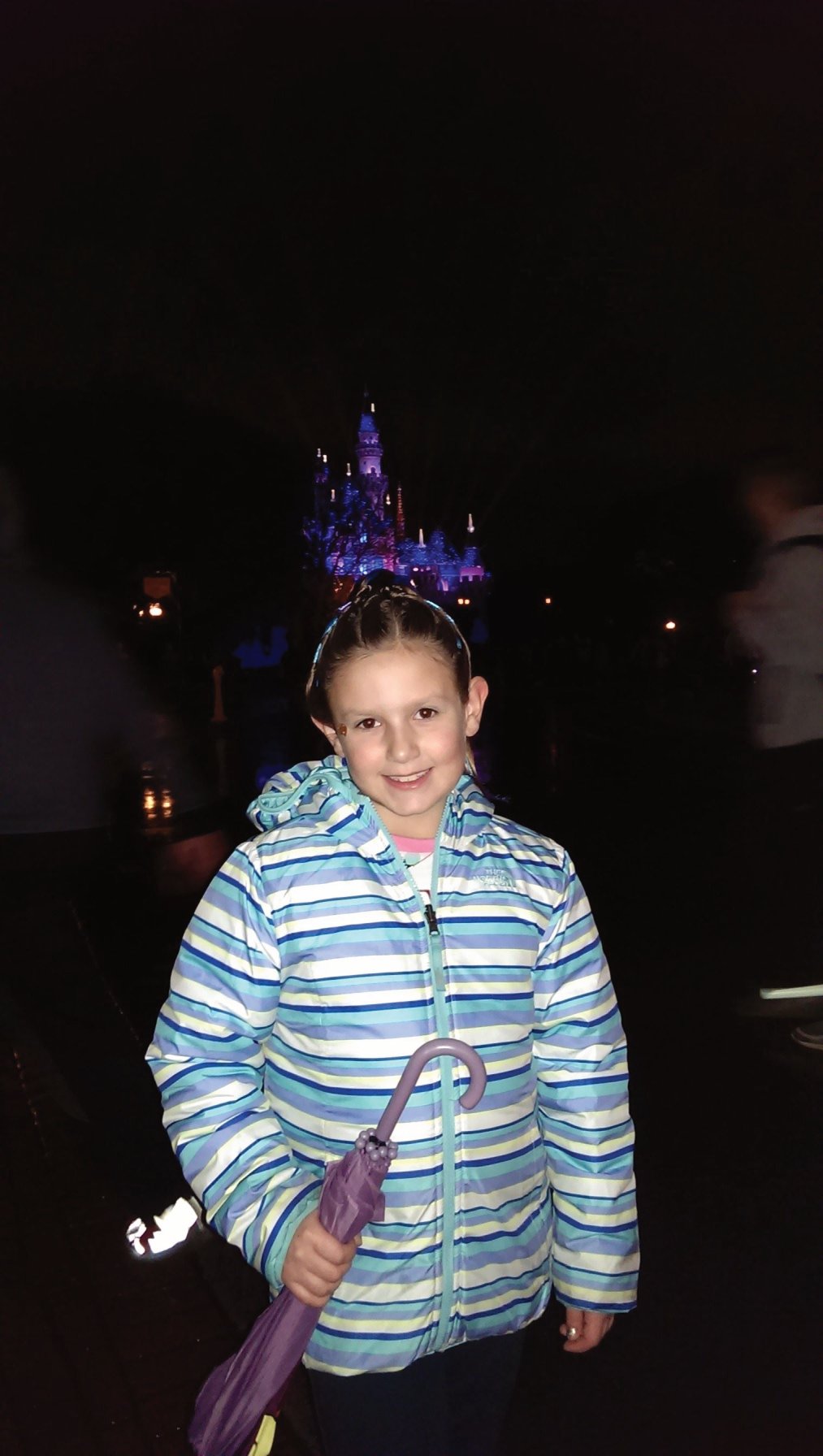 #Happynewyear!  Be #optimistic and teach your kids to be #optimistic Making changes in 2016 - do it!
Welcome 2016!  Every year I say it, every year I mean it, every year I try!  "THIS IS MY YEAR!!!"  That's what I say, that's what I mean and that is what I try to do...make it my best year yet.  I am an overly #optimistic person.  I always see the sun through the clouds, the rain and the muck of life.  For example, we are at Disneyland last week, and even though the forecasters said rain, rain and more rain.  I truly believed the sun would come out (and it did-just for a moment, one small moment).  My mother-in-law said to me, "Wow, you really are an #optimist!"  (As it poured all day long!!)  But guess what?  We had an Awesome day!  We didn't have to wait too long for rides, my daughter met most of the characters that she wanted to meet and the crowd was so small that we nearly got to do everything that we wanted in one day.  So, even though the sun didn't shine but for a brief moment in time and we were completely soaked 2x, my #optimism paid off!!  What a whirlwind of fun!  Yes, Walt, our dreams did come true!
As I look at the year ahead and reflect on 2015... Yes!  2016 will be my year!  2015, could have been better, much better.  I turned a 1/2 century, (don't feel like it-thank god 50 is the new 40...lol...does anyone believe that?), my husband was ill, there were several life altering experiences, challenges - almost all bad, growing pains of being a mom and realizing my daughter is growing way too fast, marital issues, the list goes on.  There were days, many days, I prayed for peace, strength, hope, love and laughter.  Some days were better than others.  Some days down right stunk!!!  Actually most days did!  But at the end of it all.  I kept my #optimism.  That today is my day, this is my year!  I'm  a lot like #Annie,  my childhood was close to the equivalent, probably even worse, but with one big difference, no daddy Warbucks.  But that is ok!  Because the sun will come out tomorrow!  And today is my day!  This is my year!  2016 is going to rock! Thank you dad for my forever #optimistic outlook on life!!  As I regroup and let the past be the past, the present remain the present and not worry about the future, I am changing my blog to what I know will be a better site.  See forever #optimistic!  In the meantime, if there is something you need or want to change - do it!  Take the time to make the time to do it!  And, if your going to teach your child one thing today, teach them #optimism.  It could be the best thing they ever learn.  It will show them perseverance, the ability to find the good in everything and every one, hope, happiness within and they will learn to stop and smell the roses of life.  Here's to you in 2016!  May it be your year!  #Happynewyear 
Dyan
PS - May it also be my year to write all of my blog ideas...the folder is overflowing...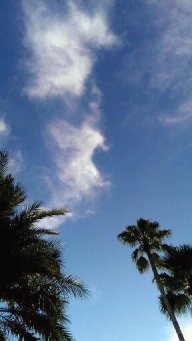 Hello Moms, kids and friends!  
Happy New Year to you!! 
As I regroup and get acclimated to 2016, please enjoy this repost on Making New Years Resolutions with your kids.
May 2016 bring you all you want...  
May your days be filled with blessings...
May you make #newyearsresolutions that you can keep for yourself and your kids.  
All of my best to you in this new year!  Dyan
Like many of you, I have made numerous New Years Resolutions over the years that I have never stuck to.  Last Year was the first year that I actually made one resolution and stuck to it!  Now, looking back it was an easy one and one that I should of been doing anyway...flossing my teeth every night.  That being said, I still felt a major sense of accomplishment by years end.  I was happy that I made a commitment to myself and my health and my dentist was thrilled!  This year?? Another year of flossing every night for me (which is habit by now) and for my New Years resolution for 2013?  Flossing, every night, for my 5 year old daughter.  After all, it is our job as moms to teach our children good habits in life.  As you think of a New Years resolution make it something worth accomplishing and easy for you to accomplish so at years end you can and will succeed! 
What I learned from this:  I can do something for myself and take the time to take that extra step to feel better and healthier. I can add new habits to my already hectic schedule.  I can change something small in my life and make a huge difference for my health.  
What my daughter will learn:  healthy teeth habits, taking care of herself feels great and flossing can be fun!  I already have a song written about using mouth wash to prevent cavities, next up.... a flossing song.  Good luck!  Dyan
Practice #Patience with your kid - Baking a good learning tool
We all need a little #patience, right?  I think there was a song about that…. If you are lucky enough to be a #patient person, I wish I was more like you!  One way that I practice #patience is when I am #baking with my daughter.  I love to #bake!  And this time of year is the best time to #bake.  It is like a switch goes off and my oven is in use all the time.  Something to do with the fresh cool air and the holidays right around the corner and my need to reconnect with myself and my family through good old fashioned #baking.  
My daughter and I have enjoyed this shared experience since she could stand up next to me in the kitchen (she even was my audience while still in her high chair).  Every time we #bake, I come to the same conclusion… I love creating things with her in the kitchen, I am a bit of a control freak (a this is how we do it kind of person - so is my daughter) and I have to be #PATIENT! 
This past week we did all things #pumpkin.  #Pumpkin pancakes – yum!  #Pumpkin cheesecake, #pumpkin chia seed pudding – yum yum!! (See Holiday page for recipe).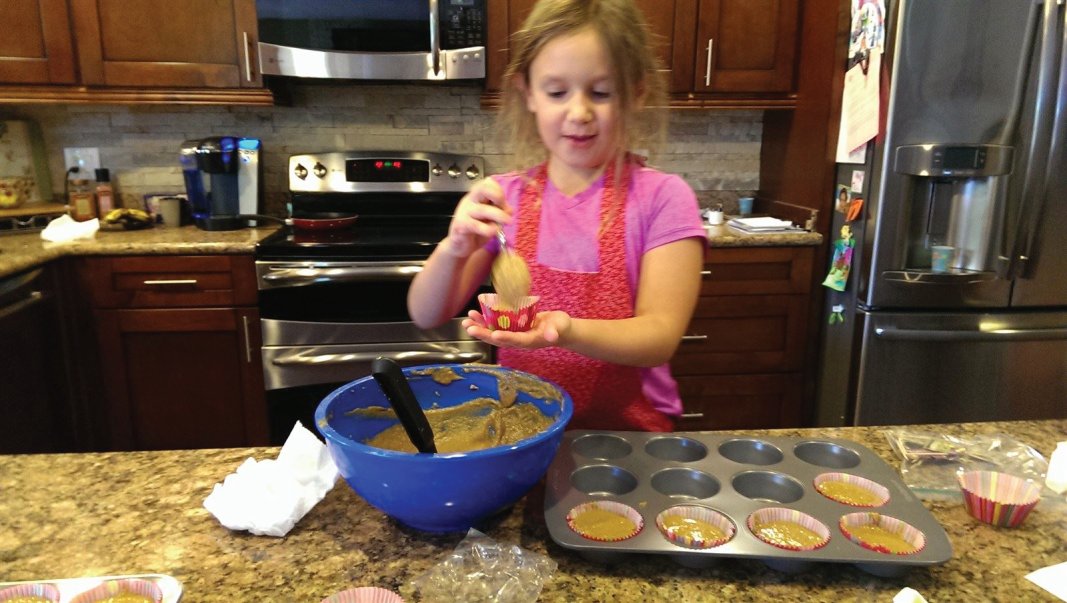 One way to practice #patience with your kid is to #bake.  I find that when I #bake with my daughter I have to practice patience, real patience.  She is eager to learn and create.  She loves to measure, mix and pour. She has always loved to create things in a bowl making some concoction or another.  I am a good baker, I always have been.  But I know that it takes patience, correct measurements, time and having the mix of the right ingredients. 
Since she was little I had to always take a deep breath to let her do the work, pouring, sifting, folding, stirring, measuring whatever the next step was, I had to take a step back and let her do it.  This simple small step has given me the ability to teach her and grow with her in the kitchen.  Even if it means, cracked eggshells in your dish, liquids spilled on the counter, flour everywhere, licked fingers in the bowl for the second, third or fourth time. 
I tell myself she is learning, growing and one day will be a good baker and it is OK to make the mess as long as you clean it up, right?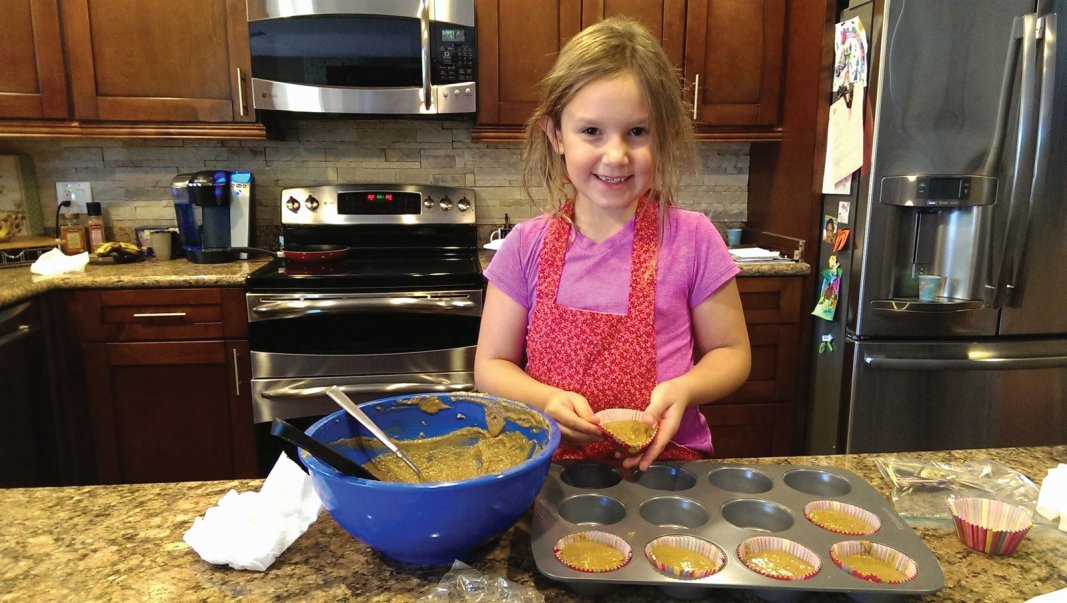 Over the past several years I am finding that I am finally becoming more #patient.  I am standing back and letting her have some control.  After all, there are so many valuable lessons, learning opportunities and quality time spent with #baking (I always want this to be something fun we do together), not to mention the delicious creations you can make!
#Patience with #baking is not only practice for you, but for your kid.  My daughter is always in the hurry up and pour, create and taste mood. She also likes to have complete control.  While #baking I take the time to tell her the importance of correct measuring, mixing and the many safety rules of a kitchen.  She has to practice #patience too, which is why this is such a valuable educational task for both of you.
Still don't think you can be #patient?
If you cannot stand to relinquish the control…you can do what one of my friends does.  She gives some ingredients to her daughter including her own bowls and measuring cups and lets her make her own in her own bowl.  A good way to mix fun and learning without having to be so #patient.
All of us could use a bit more #patience.  In this time and age we live in, it seems everywhere I turn people are getting more and more impatient.  Standing in line at a store, traffic light, school pick-up, with your kids, your spouse….the list goes on and on.  I am just as guilty as the next and have really been trying to focus on being #patient in every aspect of my life, with everyone that I interact with on a daily basis.  Deep breathing, thinking before I act and now #baking.  Grab your favorite cookbook, google your favorite recipe, get your kid in the kitchen and spend some quality time #baking.  All of my best, Dyan
What I learned:  Be more flexible, lighten up and that messes and mistakes are okay.
What we learned:  #Baking improves many skills and is a wonderful learning tool. Depending on your childs age many things can be learned and/or introduced to them.  How to organize ingredients, counting, measuring properly wet and dry ingredients, pouring, cracking eggs, stirring, reading the recipe and labels on ingredients, teamwork, textures of the ingredients, patience, creativity, an everyday task has a plethora of educational value, introducing the concept of fractions, clean-up, kitchen safety the list goes on….what a great way to be with each other, create something delicious and special for yourselves and family.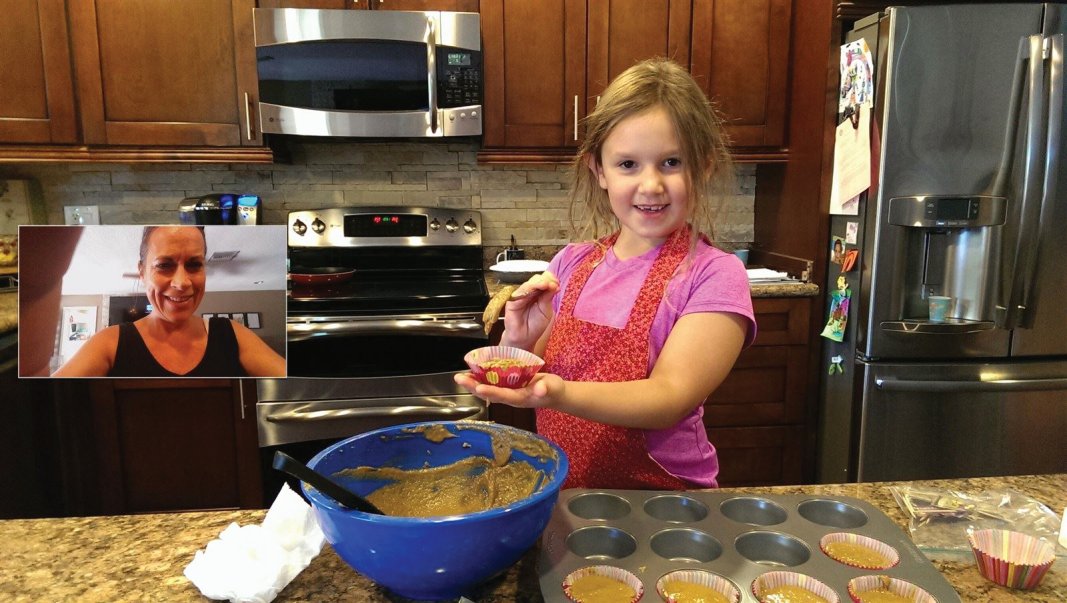 What we shared:
  A morning of fun, good old-fashioned quality time, laughs, good food, creating memories and practicing #patience together!!
#November – a time to #bethankful.  As Halloween and October have come to a close, I look forward to the month of #November.  For me, it is a time to #bethankful!  Don't get me wrong, I am #thankful for each and every day, this time of year though, I think, I am more aware or at least I try to be.  I have asked my daughter each day this month what she is #thankful for today.  So far, she has told me - family, her dogs (all 4 of them) and life!  I loved her third one – life!
I am #thankful for my health, so I can live each day to its fullest, for my family…my daughter whom I love dearly and who inspires me every day, for my husband, whom I love, cherish and am #grateful for his flexibility with me and the perfect fall day yesterday!  My daughter and I spent the afternoon at the park.  It was cool with a gentle wind, but sunny to keep us warm.  We played kickball, basketball (she made her first 3 basketball free throws ever...granny shots on a regulation net-pretty exciting for her) rode bikes and scooters, rolled down hills, did life size shadow puppets and blew bubbles and chased after them.  What an awesome day we had, we had not spent a day like that in a long time and it was wonderful just to relax, hang out and play.  Not to mention playing is great for you whether you're 6 or any age!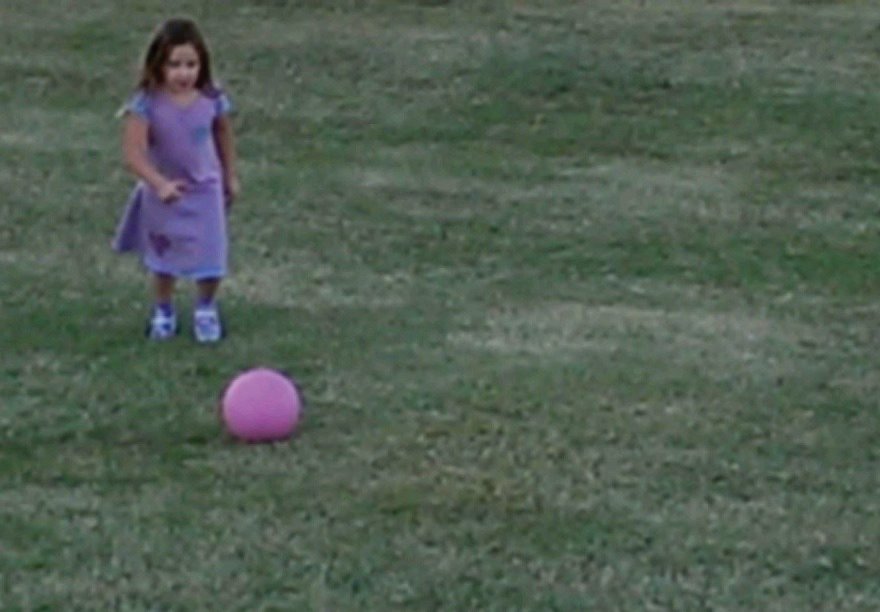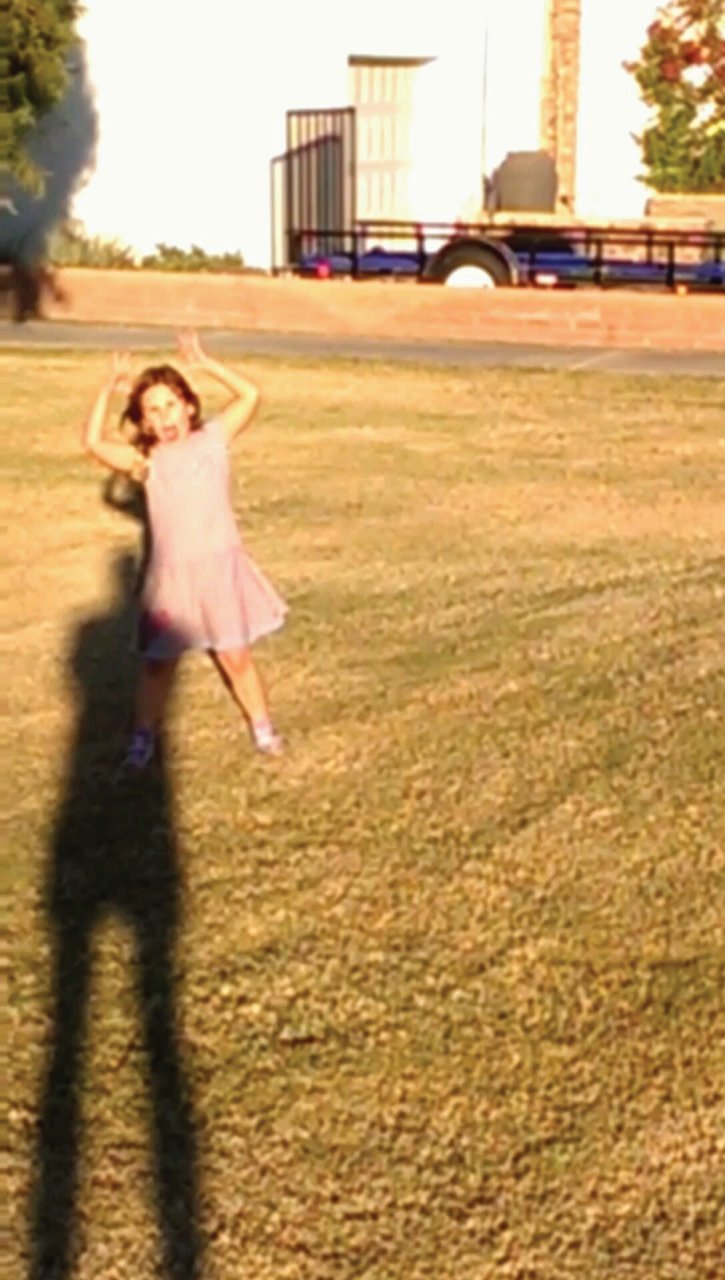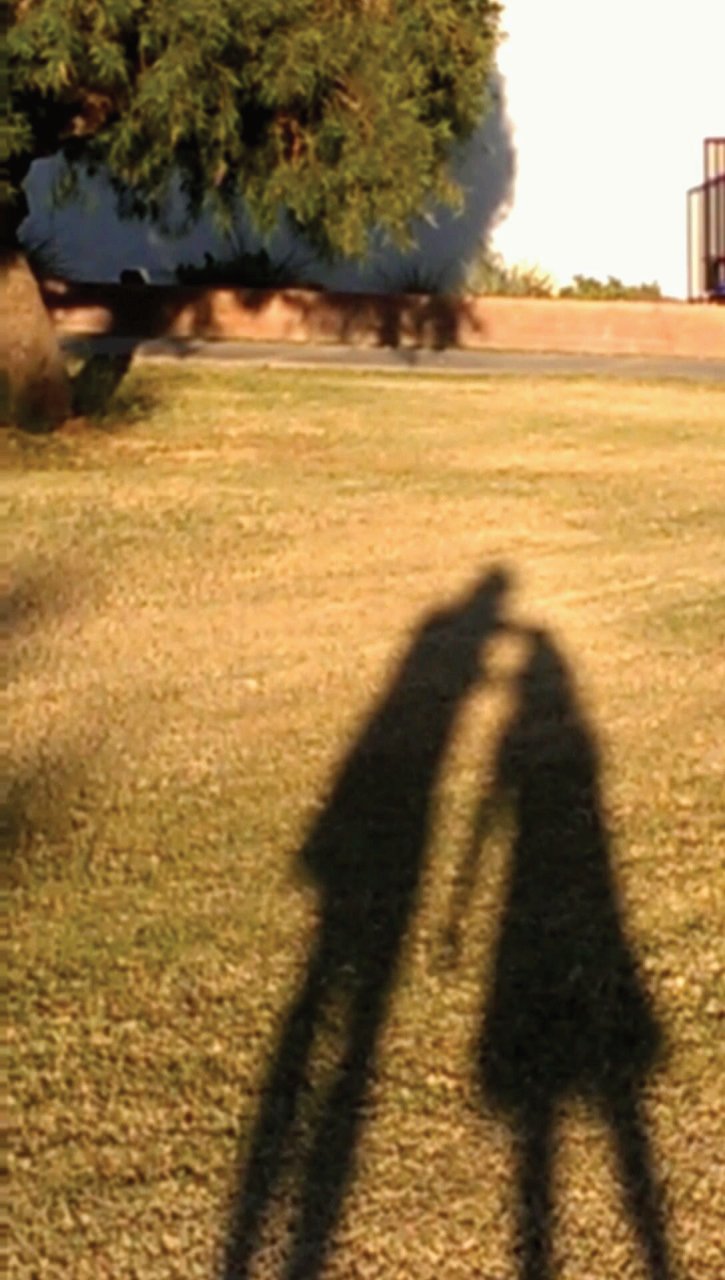 As we proceed into the month of  #November, I will relish each moment of time. Whether it is interacting with my daughter, husband, family, friends or following my dreams.  Take some time today to reflect on your life and everything you are #thankful for in your life.  #bethankful
 Talk with your kids to see what they are #thankful for, teach them the importance of #gratitude.  Remember to make the time and take the time to spend with your kids, loved ones or yourself this #November.  Create new memories, new traditions, follow old traditions and savor each and every one.  I have some wonderful ideas for crafts, recipes and to #bethankful, starting with what to do with those pumpkins that didn't get decorated or carved this year...so check back often.
 All of my best Dyan
Please enjoy this repost from last year...it is a wonderful reminder to make the time and take the time to spend quality time with my daughter...and I wrote it!  Second grade is here and I miss her even more than when she was in first grade.  Time is clicking, clicking away, she is getting older and more independent.  Enjoy the moment, because that is all we have.  PS...I still sing the nursery rhymes, can't help myself, or some of my own songs about school, enjoying the moment, one breath at a time.  All of my best,  Dyan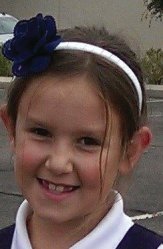 One of the hardest things about going #backtoschool for me is not getting to spend the quality time with my child as I used to when she was in preschool or kindergarten. 
This year she started first grade, her days are longer and she has more homework.  We still have managed to incorporate a couple of after school activities.  I find myself wondering where has time gone and how can she be almost 7??  Unfortunately, as we all know there is nothing we can do with time, it goes by whether we want it to or not.  But one thing we can do is make the most of the time we have and try to make the most of every moment that we have been given.
In kindergarten, I found that we did a lot of racing around in the morning getting ready and off to school on time.  This year, I have decided that we both need more time to connect in the morning.  My daughter needs more time to eat a healthy breakfast, more time to get her brain ready for the day, more time to talk to me and more time to hear how special she is.  I need more time too…more time to tell her how special she is, more time to hear how and what she is learning in school, more time to hear if she has any difficulties, more time to tell her how much I love her, more time to tell her how proud I am of her and more time to talk and bond.  That being said, I am trying to make the most of our mornings together.  I have given her an extra 20 minutes for her morning to just relax, eat breakfast and to talk about whatever she needs to talk about. During this time I try and listen to her, what is bothering her, what excites her, read a book, whatever she may need.  I know that 20 minutes isn't a lot, but it is enough time to bond and strengthen our relationship, our trust and to be there for my kid.
Every morning I take the time to wake her up in a loving way with singing a favorite lullaby or song, scratching her back or talking to her if something exciting is happening for the day.  I let her climb on my back and give her a piggy back ride to the kitchen while pretending I am a train leaving the train station..all aboards and chug a choos.  These days of innocence will be gone in a blink.  I believe the seeds I sow now for a nurturing and caring morning will bring me benefits of closeness and trust in the future.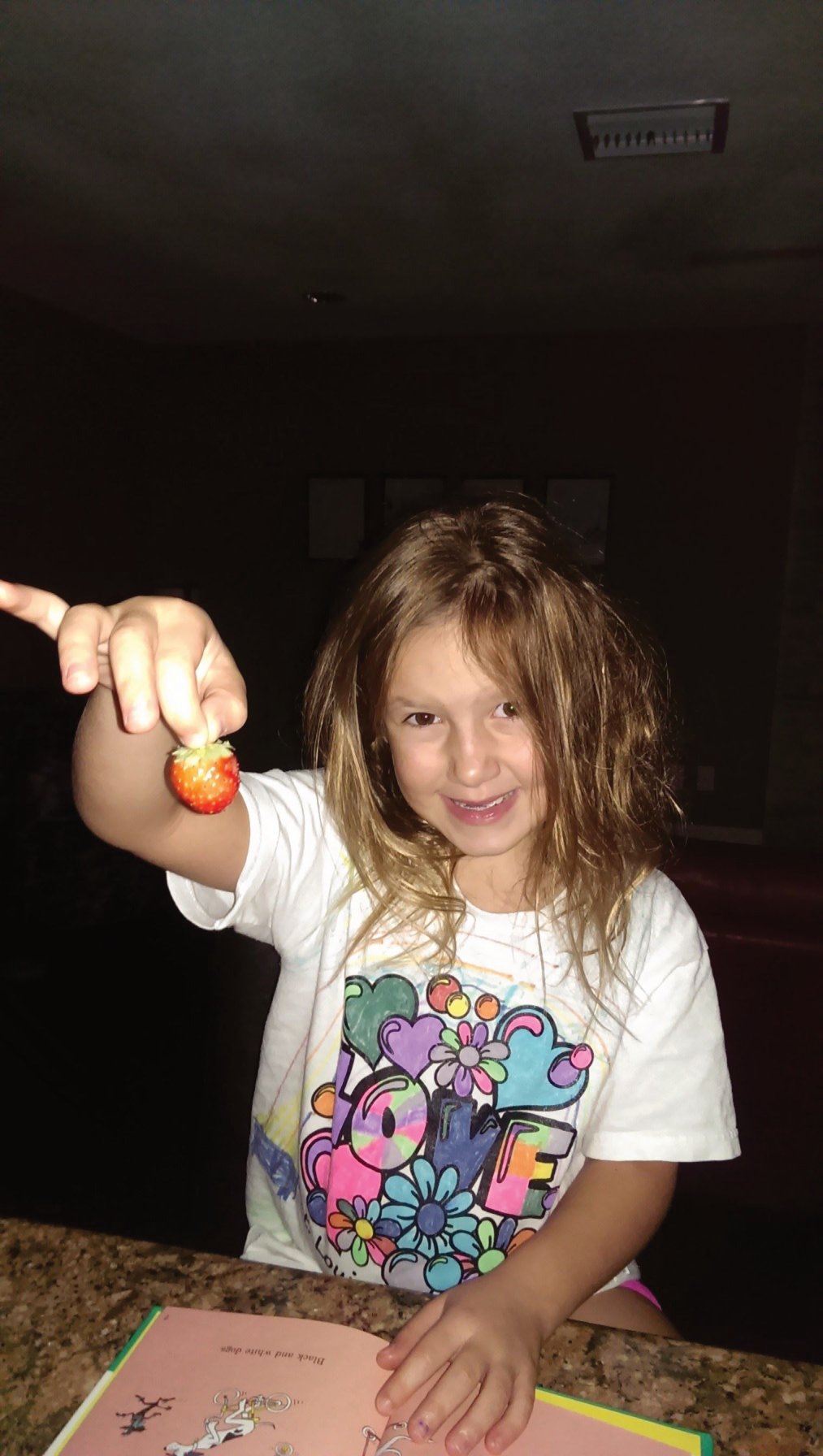 Today I woke her up to let her know the strawberry in our garden had finally turned red and was ready to eat, she was so excited to see it she got right out of bed!  Not every morning is so easy, but I try to be patient, be kind and creative with hopes that she has the best morning as well, to keep that #positive attitude I have instilled on her since she was born.
Tomorrow morning make the time to take the time or take the time and make the time to have quality morning time with your kids.  Be patient.  Don't scream to get ready on time.  Listen. Talk about what is on their minds.  Make a special breakfast.  Give lots of kisses and hugs.  Tell your kids how proud you are of them!!  Most of all be in the moment that short special moment that is given to you each and every morning. Tomorrow morning make the most of your morning with your school aged kids.
 All of my best, Dyan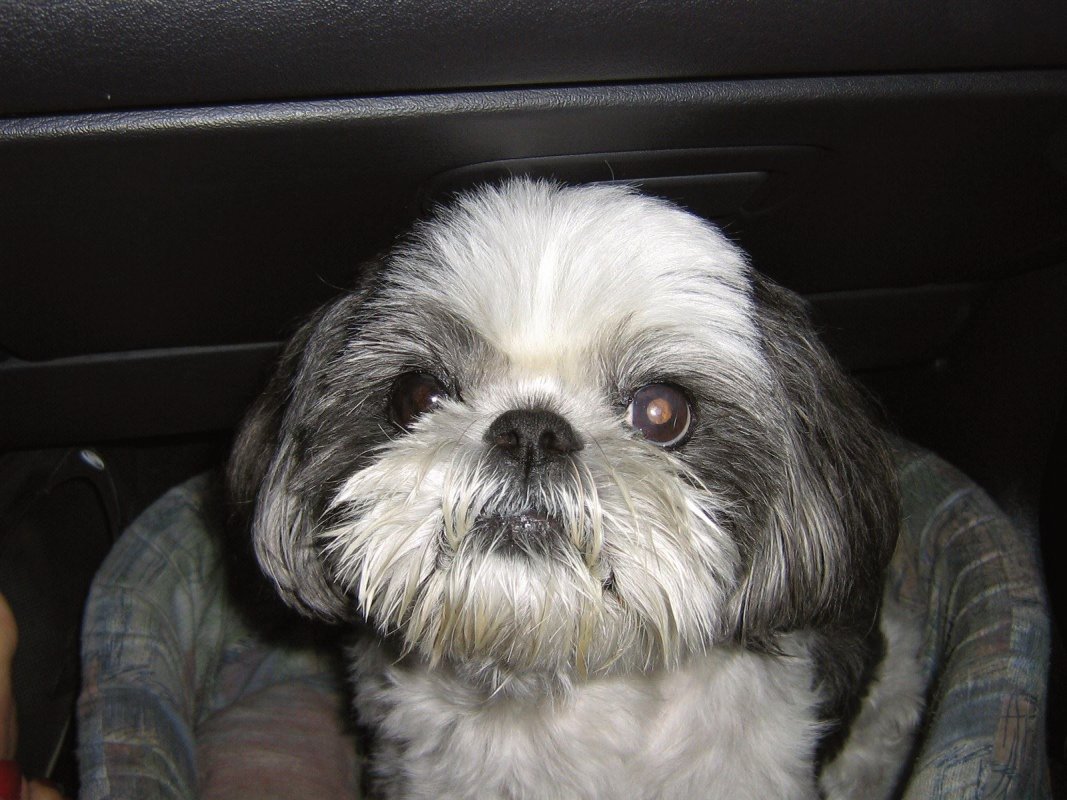 For the love of dogs rescue one today!!  
#nationalpuppyday    
This is a repost from last year, and I wanted to share again in honor of #nationalpuppyday.  If you are considering purchasing a puppy, please check with your local rescue organizations first.  There are many puppies that need to be adopted in all shapes, sizes and breeds.  Typically they will go quick, but they are available for adoption.  If you miss your opportunity for the young puppy, who knows, you might just fall in love with the older one in the next cage...senior dogs need love too!  
I wanted to share a link with anyone and everyone who might be searching for that perfect pet.  
Yes, it is great to go to the local pet store and see all those cute puppies barking, wagging their tails at you and asking for you to take them home.  But over the years, I have found a better way to make a pet part of your family, a way that helps your community, rescuing dogs.  There are so many dogs that need to be rescued every day, every breed and those cute little mixes too!  
Before I met my husband he rescued many dogs, his preference in breed was the Great Dane.  After we met, I rescued my first two Shih Tzu's.  I wanted a pet to keep my older Shih Tzu company.  After much deliberation and discussion I did it!  The first time I rescued, I talked to my groomer who was pretty much an all Shih Tzu groomer and asked her if any of her clients needed a home for their Shih Tzu, low and behold they did.  A women that was heavily involved in the rescues of Shih Tzus, became very ill and could not take care of them any longer.  They were frantically looking for homes for the dogs, otherwise, they would be forced to put them down.   
I was so happy that we asked her and just in the nick of time!  I was only going to rescue one, but after seeing the other one waiting for a home, I just couldn't resist and rescued two.  The dogs were so happy to have a home, one of them wagged her tail the whole way home and quite frankly I think wagged her tail for the next 8 years nonstop!   Truly, the happiest dog I have ever met!  
Our family loved them both instantly and we made our family of dogs work.  Great Danes and Shih Tzus turned out to be the perfect mix for our family.  The new additions kept my little Shih Tzu boy happy and company.  I believe it was one reason why he lived to almost 17 years old.  They helped each other in ways that I never knew existed in the dog world.  
So, after 17 years of my first real pet, we rescued again.  I called my groomer and low and behold there was a client that needed a home for his Shih Tzu.  A male, a perfect fit for my female at home.  So cute and he even resembled my 17 year old.  We love him so much and he, I believe, helped our other dog live longer and helped her get around the house as her vision started to fail her because of old age.
This year after the loss of our beloved Shih Tzu, we rescued again.  This time my groomer didn't have any Shih Tzus that needed a home.  So, I went on-line and researched and researched and researched.  My husband decided to help me and he found this website that we really felt comfortable with and knew that the rescuers were true angels with a true love of dogs and their well-being.  
After talking back and forth and deliberating on the cutest Shih Tzu we again could not resist and adopted two.  One was blind and I knew if I didn't adopt her no one would.  (I have the temperament and patience to have a blind dog.  Just a note it might not be for everyone).  But with two elderly blind Shih Tzu's previously it was an easy fit for me.  We instantly feel in love with both of them!  
This time we adopted a 3 year old as my daughters pet and the blind one we call PK is about 6, both keep our now aging 12 year old young and happy with hopes that he will live to at least 17.  
If you are considering a pet, please look at this rescue, which has affiliations that rescue and place all breeds and mixes.  There are donation fees if you are inclined to do so, but at the astronomical price of dogs these days and the need for many dogs in rescues to find a home, I am not sure why anyone would start their search anywhere else.  Good luck in your search for the perfect rescue dog, they will bring you happiness and you will literally make their day!  Bow wow for now!  Dyan
What we learned:  Take your time in researching for the right breed or mix for your home.  Do your research on the rescuers.  If you have other dogs at home make sure you find a good fit for them, you don't want any bad feelings coming from your other pet (s).  We knew from the temperaments' of our dogs that our males would not like other males so we adopted females, a good companion choice for them.  You will have to fill out applications and donation fees are appreciated, but the cost really goes to help the rescue with their costs.  Rescuing dogs is so important with our over population of pets today that rescues really need our help.  Dogs are a wonderful way for families to bond, with walking, playing and teaching your child responsibilities.  They bring so much happiness to our home we hope they do the same for you!
 Today was a cold January day, I woke up with a horrible migraine, the first bad one in about a year.  If my daughter didn't have a doctors appointment, I am not sure I would of made it out of bed today.  (That would of been a first in over 5 years).  As you all know, if you have kids, the world doesn't stop for you to get better and rest (thank you migraine medicine)!! 
After running to the doctor and going to pick up a script at the pharmacy, I thought, I can't wait to get home and warm up and not go outside the rest of the day.  
When I got home, I forgot something in the car and I ran out to get it.  The sun felt so warm on my face and body, even though it was a chilly day.  I went back in the house and I told my daughter, "We just have to go out for a walk, bundle up and lets go."  She fought me for a moment and said something about her favorite TV show and I said "TV is not more important then fresh air and exercise."  She seemed to agree and got dressed to go.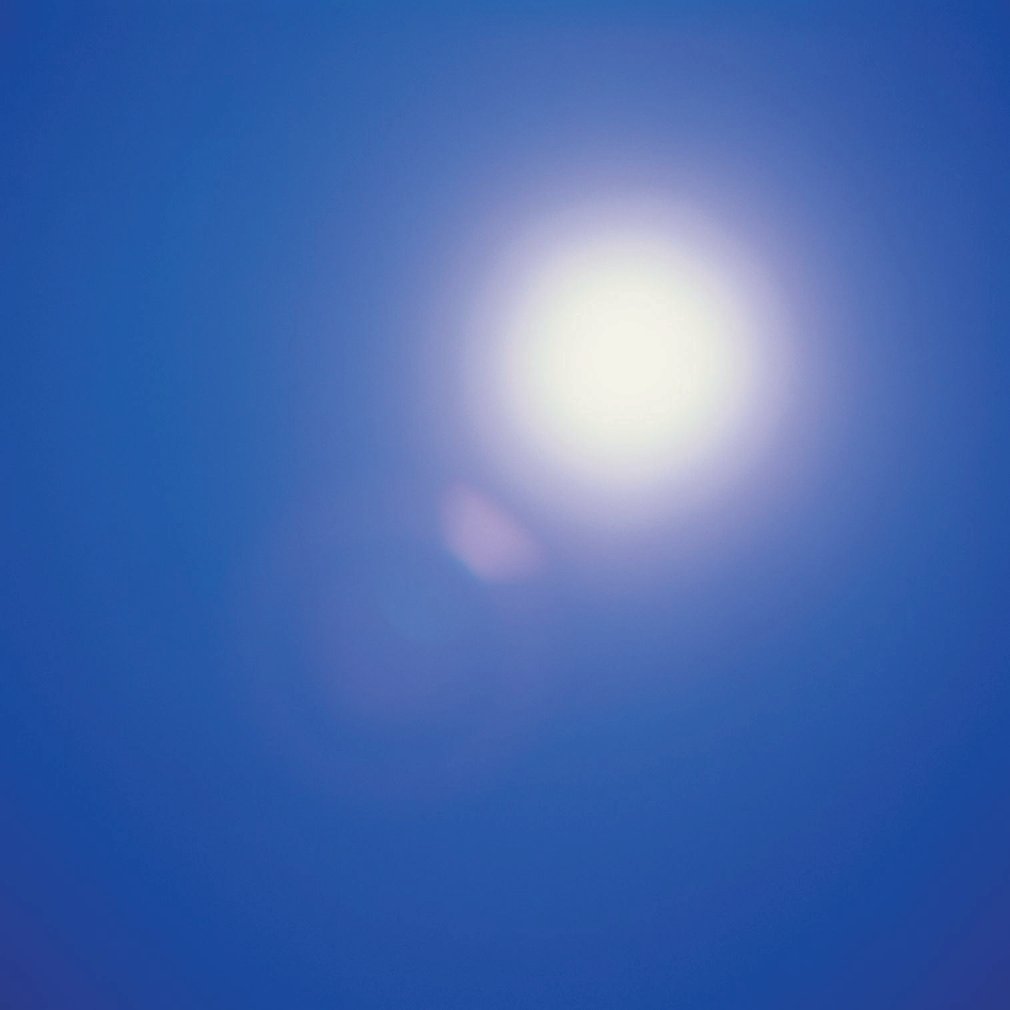 I said it would be a quick 20 minutes and we will be back.  One hour later we came back from our walk, refreshed, our souls warmed from the bright sun!  We enjoyed our walk and each other.  I smiled and watched her and was happy to see her running around the park as I admired her young spirit and sense of adventure.  We stopped and commented on the ducks and how they were probably cold.  We stopped and listened to all the sounds around us, the birds talking, the distant airplane in the sky, the kids playing at the local school playground and dogs barking.  We found a new rock to paint for our rock collection and we even met a nice lady with a five year old grand daughter in NY.  We laughed, held hands and I took in the most precious time of my day.  

Thank you sun for inspiring me to go out and enjoy the day, you created a nice memory for me and my daughter.  

What I learned: when something inspires you - act on it, even a bad day can turn out good, make the most of everyday.  

What we shared:  quality time together, learning about nature, sounds and birds, fresh air is good for you even if it is cold out (as long as your dressed for it).  Have an inspiring tomorrow!  All of my best, Dyan

0

/