Shopping Cart
Your Cart is Empty
There was an error with PayPal
Click here to try again
Thank you for your business!
You should be receiving an order confirmation from Paypal shortly.
Exit Shopping Cart
Where Moms and Friends get together to share about kids and life

My immediate family (husband, daughter and I) have been going through some tough times with my daughter being sick.  There have been many times that I felt I didn't have the strength or the energy to go on...there has been many, many ups and downs.  I feel very fortunate and lucky to have my family to count on...two sisters, two brother-in-laws, my father and my mother and father-in-law.  Our family is not very large, but we are very strong and we do love each other, all of us, very much.  There have been some days that all I needed to do was pick-up the phone and have a conversation of hope, faith and strength with one of my family members, and it literally got me through the day.  When we needed the research to find out what was what, my family was there, (and I found out how smart they all are) and if we worked together, as a team, how much we could accomplish and create a plan that would get my husband, daughter and myself through it all.  When we needed support, my family was there...when we needed hope...they were there...when we needed humor...they were there and so much more.  Without them, we would of not been able to carry on, each one has inspired me in one way or another and have been my inspiration.  I am lucky to have the family that I do.  They inspire me daily to move on and to challenge myself to what ever is standing in my way, whether it is a health matter or a personal dream or goal.  They are the best!  I am the luckiest person in the world!!  What I learned:  That family does come first, reaching out to your family tightens your family circle, hope, love, faith and strength are necessities in life no matter your circumstance.  What we shared:  Strengthening our family bond, the importance of family, humor is always welcomed - especially during tough times and how lucky each and everyone of us is to have each other. 
If you have a family member that you haven't talked to in a while because of some issue or other problem, I challenge you to reach out and grow your family bond.  You might each be the inspiration you need to get by.  If you are lucky enough to have a family like mine, I am thrilled, you must be inspired daily!  All the best to you, Dyan
It's that time of the year again where I feverishly work on getting my taxes together for our accountant.  My husband and I are self employed and the receipts from the year are really overwhelming.  Even though they are put together at the end of each month in 4 different envelopes and are pretty organized, I alway find the stress of wrapping up the year is too much to take.  This year I find it to be more difficult with being out of our home for the past couple of months and with all the extra receipts from the numerous doctors appointments.  That being said, I planned ahead today. I knew I would be working all morning on taxes while my daughter was at school, so I planned a trip to a local park by her school on the way home to get a break and some fresh air.  As I passed the park on the way to her school, I noticed that there was a tractor and grounds crew raking the sand, I thought  REALLY, (the only day in several months that I am planning to go to this park and relax for a half hour). But I didn't get discouraged.  I thought maybe they will be gone by the time I get back.  I picked up my daughter and headed to the park.. We pulled in and they were still working on the sand.  My daughter was a bit discouraged and I said, let's be positive!  Mommy has to put her make-up on and when I am done, I bet they will be done.  She didn't seem to buy into it, but was patient anyway.  And wouldn't you know it as soon as I put on my finishing touches of mascara,  they pulled out and were done!  Viola!  Patience and positive thinking really do work!  We played for 40 minutes, hide-n-seek, climbing the slides, monkey bars, driving the (pretend) ship to keep away from the sharks and I even got some creative time in when we were swinging singing our song that I wrote about swinging at the park..  I was ready to go and tackle the afternoon of more receipts and got great quality time in with me daughter.  It doesn't take much and you can alway fit it in. What we learned:  Never give up hope, positive thinking does work, make the time to take the time and mommy even at 47 will try to do the monkey bars by taking a lead from my daughters youthful spirit.  What we shared:  Quality time, a wonderful afternoon of sunshine, fun and creative play. 
Be positve and have fun!  Dyan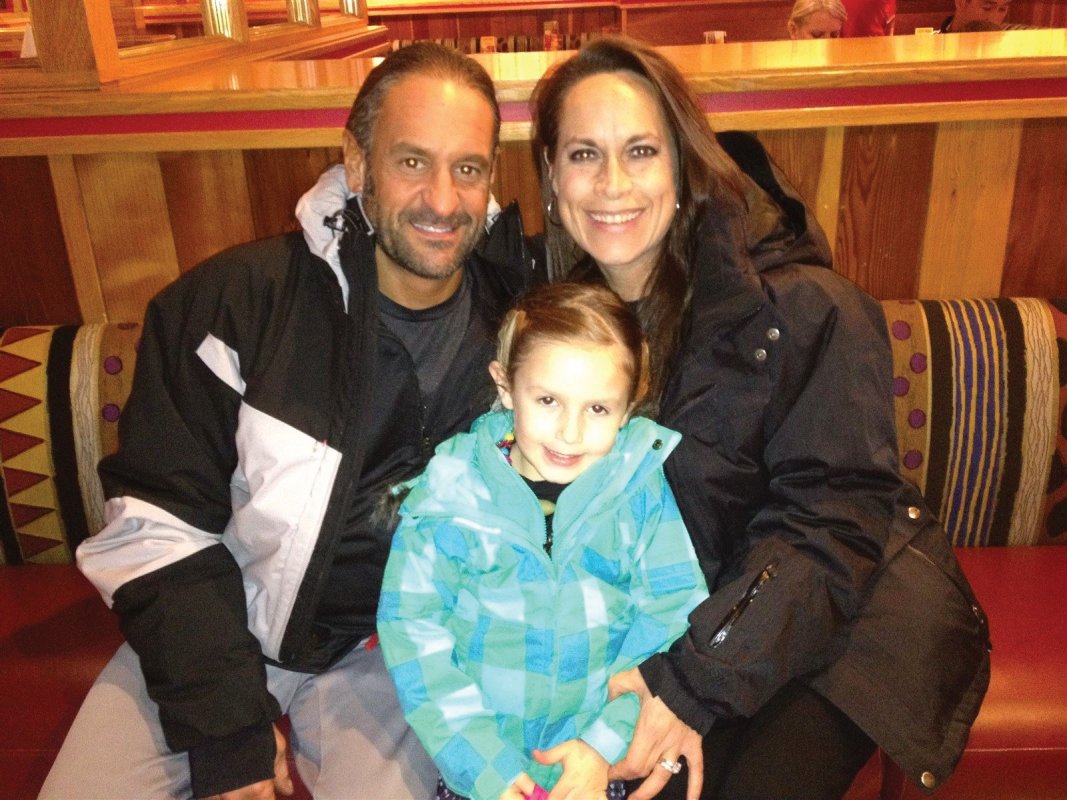 It's a new year and a new perspective.  Since October 29th, 2012, my last blog,  my family has experienced many crazy life changing things.  I woke up one day admiring my life and home to have it all changed in an instant.  With out going through all the crazy details my daughter has health issues and we had to reevaluate everything we thought to be "normal" in our lives.  As hurricane Sandy was hitting the East coast, we were amongst our own hurricane in our own backyard and lives.  Now 12 plus weeks later, after life has felt to stand still, we are coming around the bend and I feel like I am in a place to blog again and get back to business as usual.  I have learned to appreciate the small stuff, health, food, shelter, clothing and the love of my family.  As the new year starts I am looking at my life and re-evaluating all things to be grateful for the big and the small.  My wish for you is to do the same.  No matter what you have or have not, be grateful for what you have because you never know what you might not have tomorrow or even at the end of this day. May 2013 bring you all you deserve and happiness!!!  Happy New Year. Dyan

0

/