Shopping Cart
Your Cart is Empty
There was an error with PayPal
Click here to try again
Thank you for your business!
You should be receiving an order confirmation from Paypal shortly.
Exit Shopping Cart
Where Moms and Friends get together to share about kids and life

Happy Bat Family

A new addition to our family of #HalloweenCrafts. The best part of this craft is that my daughter came up with this all my herself!! Last week she went to work with all our usual supplies and I asked her what she was making, she said it was a surprise. And boy it was! Her bat is the one on the left and it is too cute! Her wings came out better than mine!
What you'll need:

Paper towel holders, black construction paper, scissors, glue or tape, googly eyes, black marker and white crayon.
How to create your family of bats:

1. Cut your paper towel holders to the size you would like for your bat family. 2. Cut black construction paper to size for each bat and either tape or glue around. 3. Trace wings on black construction paper. 4. Cut out the wings. 5. Glue or tape the wings on the back of the bat. 6. Glue on the googley eyes or draw eyes. 7. Use black marker or white crayon to finish up the face. Easy, inexpensive and cute!
My daughters bat!

This was such a joy to see her make and create all on her own. I guess the last 4 years of making crafts with her has paid off! She is creative, imaginative and smart. Take the time and make the time with your kids. These easy, little time spenders make a difference in so many ways with your kids. The benefits I see in my daughter are wonderful! It brings tears of joy to my eyes and touches my heart everyday to see truly what an #amazingkid she is....
Our Happy Bat Family

Easy, fun, creative and inexpensive #Halloweencraft. All with items we have from around the house. Take some time this Halloween to make one of these crafts with your kid (s), you'll be glad you did!! All of my best, Dyan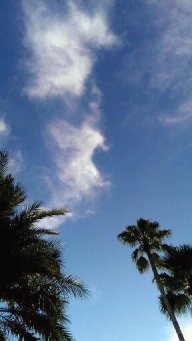 Hello Moms, kids and friends!  
Happy New Year to you!! 
As I regroup and get acclimated to 2016, please enjoy this repost on Making New Years Resolutions with your kids.
May 2016 bring you all you want...  
May your days be filled with blessings...
May you make #newyearsresolutions that you can keep for yourself and your kids.  
All of my best to you in this new year!  Dyan
Like many of you, I have made numerous New Years Resolutions over the years that I have never stuck to.  Last Year was the first year that I actually made one resolution and stuck to it!  Now, looking back it was an easy one and one that I should of been doing anyway...flossing my teeth every night.  That being said, I still felt a major sense of accomplishment by years end.  I was happy that I made a commitment to myself and my health and my dentist was thrilled!  This year?? Another year of flossing every night for me (which is habit by now) and for my New Years resolution for 2013?  Flossing, every night, for my 5 year old daughter.  After all, it is our job as moms to teach our children good habits in life.  As you think of a New Years resolution make it something worth accomplishing and easy for you to accomplish so at years end you can and will succeed! 
What I learned from this:  I can do something for myself and take the time to take that extra step to feel better and healthier. I can add new habits to my already hectic schedule.  I can change something small in my life and make a huge difference for my health.  
What my daughter will learn:  healthy teeth habits, taking care of herself feels great and flossing can be fun!  I already have a song written about using mouth wash to prevent cavities, next up.... a flossing song.  Good luck!  Dyan
Practice #Patience with your kid - Baking a good learning tool
We all need a little #patience, right?  I think there was a song about that…. If you are lucky enough to be a #patient person, I wish I was more like you!  One way that I practice #patience is when I am #baking with my daughter.  I love to #bake!  And this time of year is the best time to #bake.  It is like a switch goes off and my oven is in use all the time.  Something to do with the fresh cool air and the holidays right around the corner and my need to reconnect with myself and my family through good old fashioned #baking.  
My daughter and I have enjoyed this shared experience since she could stand up next to me in the kitchen (she even was my audience while still in her high chair).  Every time we #bake, I come to the same conclusion… I love creating things with her in the kitchen, I am a bit of a control freak (a this is how we do it kind of person - so is my daughter) and I have to be #PATIENT! 
This past week we did all things #pumpkin.  #Pumpkin pancakes – yum!  #Pumpkin cheesecake, #pumpkin chia seed pudding – yum yum!! (See Holiday page for recipe).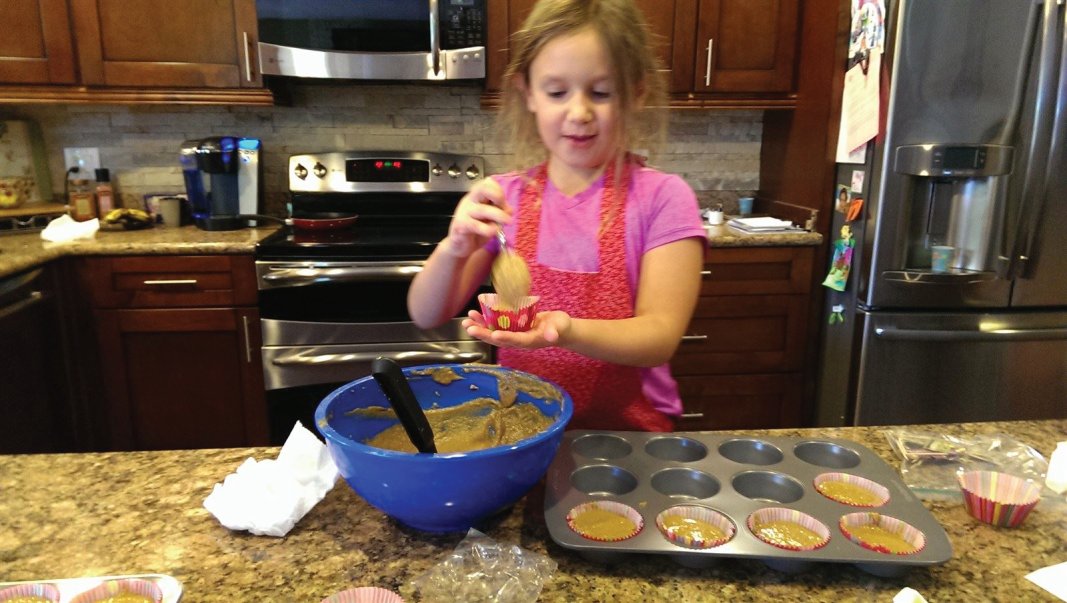 One way to practice #patience with your kid is to #bake.  I find that when I #bake with my daughter I have to practice patience, real patience.  She is eager to learn and create.  She loves to measure, mix and pour. She has always loved to create things in a bowl making some concoction or another.  I am a good baker, I always have been.  But I know that it takes patience, correct measurements, time and having the mix of the right ingredients. 
Since she was little I had to always take a deep breath to let her do the work, pouring, sifting, folding, stirring, measuring whatever the next step was, I had to take a step back and let her do it.  This simple small step has given me the ability to teach her and grow with her in the kitchen.  Even if it means, cracked eggshells in your dish, liquids spilled on the counter, flour everywhere, licked fingers in the bowl for the second, third or fourth time. 
I tell myself she is learning, growing and one day will be a good baker and it is OK to make the mess as long as you clean it up, right?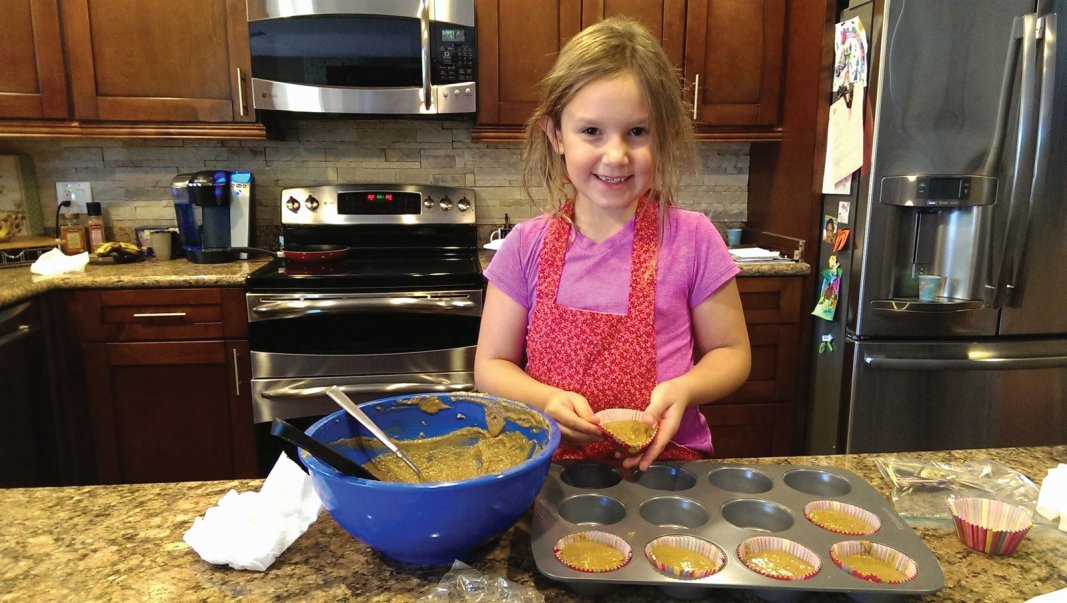 Over the past several years I am finding that I am finally becoming more #patient.  I am standing back and letting her have some control.  After all, there are so many valuable lessons, learning opportunities and quality time spent with #baking (I always want this to be something fun we do together), not to mention the delicious creations you can make!
#Patience with #baking is not only practice for you, but for your kid.  My daughter is always in the hurry up and pour, create and taste mood. She also likes to have complete control.  While #baking I take the time to tell her the importance of correct measuring, mixing and the many safety rules of a kitchen.  She has to practice #patience too, which is why this is such a valuable educational task for both of you.
Still don't think you can be #patient?
If you cannot stand to relinquish the control…you can do what one of my friends does.  She gives some ingredients to her daughter including her own bowls and measuring cups and lets her make her own in her own bowl.  A good way to mix fun and learning without having to be so #patient.
All of us could use a bit more #patience.  In this time and age we live in, it seems everywhere I turn people are getting more and more impatient.  Standing in line at a store, traffic light, school pick-up, with your kids, your spouse….the list goes on and on.  I am just as guilty as the next and have really been trying to focus on being #patient in every aspect of my life, with everyone that I interact with on a daily basis.  Deep breathing, thinking before I act and now #baking.  Grab your favorite cookbook, google your favorite recipe, get your kid in the kitchen and spend some quality time #baking.  All of my best, Dyan
What I learned:  Be more flexible, lighten up and that messes and mistakes are okay.
What we learned:  #Baking improves many skills and is a wonderful learning tool. Depending on your childs age many things can be learned and/or introduced to them.  How to organize ingredients, counting, measuring properly wet and dry ingredients, pouring, cracking eggs, stirring, reading the recipe and labels on ingredients, teamwork, textures of the ingredients, patience, creativity, an everyday task has a plethora of educational value, introducing the concept of fractions, clean-up, kitchen safety the list goes on….what a great way to be with each other, create something delicious and special for yourselves and family.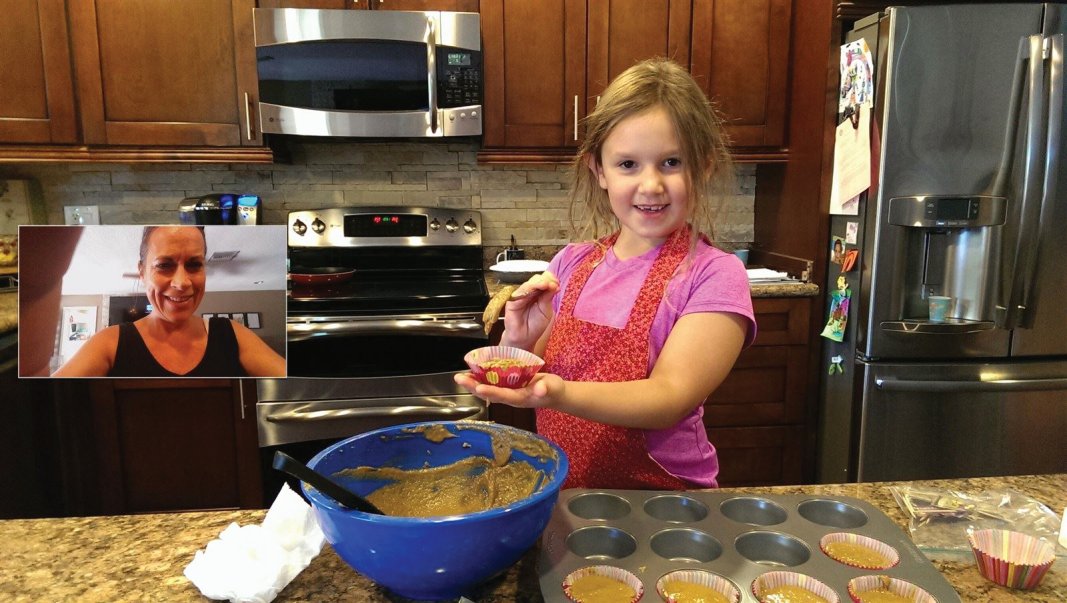 What we shared:
  A morning of fun, good old-fashioned quality time, laughs, good food, creating memories and practicing #patience together!!
#AntiBullyingWeek - #Stopthebully
#Beingthankful for being in the right place at the right time.
What I learned:  
Keep your kids close even in perceived safe places, step in if you see a child or anyone in need of help, teach your child to communicate their feelings and wants so they can express themselves in all situations, in a wrong situation...I did the right thing.  Take the time to pay attention to your child - what you do today will make a difference tomorrow.
What we shared:  
Hopefully a better awareness of parent responsibility, if a witness to  #bullying step in and help because both the victim and #bully probably need it and even safe environments can be potentially dangerous.
Be aware.  Teach your children.   
#StoptheBully   - #AntiBullyingWeek
(Please enjoy this repost)
Did you ever have one of those days that your behind?  Well I do and they happen more often then not.  Yesterday was one of those days.  When I get behind I always try and remind myself that it is for a reason and to take a deep breath, relax, keep everything in perspective and I will get to where I am going and all will get done and be fine.  
The unique thing about yesterday was that I kept having a nagging feeling that I was behind for a reason.  I knew I would get to the park with my daughter, eventually, and we would have fun.  But the nagging feeling lingered for the reason why we were 2 hours behind schedule.  
When we got to the park it was busier than usual and then I remembered it was spring break for some schools. It was packed, but we settled in quickly and started enjoying the many activities the park has to offer.  Since I have an only child it sometimes is sad for my daughter, no one to play with but me...she tends to get over it pretty quickly and I am a hands on mom so it is not unusual for me to be climbing on the jungle gyms, swinging or going down the slides.  In all the craziness of the tons of children, I was able to sit back and observe between play areas the many parents that just let there kids run wild.  I thought to myself,  am I too over bearing and controlling of a mom to not let my child out of my sight?  I thought again...NO, especially with the unsafe world around us.  I never let her out of my sight or let her be too far for too long.  But I noticed that many parents don't take the same approach I do and there were kids from toddlers and up that didn't have a parent watching closely.  
As I watched my daughter make sand castles in the sand and observed the miscellaneous children coming up to play for a moment then move on, two kids came by me from around the slide.  A boy of about 6 and a girl of about 5, he had her in a choke hold and was dragging her, pulling her hair, clothes anything he could to get her to move in the direction he wanted her to go.  My first reaction was what is he doing???  Since I am not a quiet, sit back and watch kind of  person, I quickly said, "What are you doing?"  He ignored me and kept on doing it, pulling her hair, shoving her and she was screaming and crying as I told him to stop.  He was in his own world and I frantically looked around for a mother of one of the kids...was this his sister?  A friend?  Were they strangers?  Either way, since I was the only parent watching this obvious display of #bullying in a sea of 50 plus parents, I had to do something, regardless of the relationship.  I knew I could not physically touch the children because of the world we live in, so I walked with them asking the boy to stop and telling him he was hurting the girl, it seemed like 20 minutes had gone by, but in reality it was probably only 3. He lessened his grip, finally, a mother came around the slide and I told her, the little boy is hurting the girl and he needs to stop.  She quickly stepped in as I was so thankful that the parent had finally showed up to take responsibility of her child or (children).  I am still not sure if she was the mother of both, but she did know both children.  I heard her start to discipline the little boy and say something about the fact that when she asks her to get the little girl to leave, that he doesn't have to physically remove her from the play ground, but tell her it is time to go.  I guess, I felt the mother should have been paying closer attention, so this little girls 3 plus minutes of torment would of not happened at all.  Then it finally hit me, the reason for being behind yesterday, so I could be there for her exactly at the right place and right time to stop the #bullying of the little boy, the hair pulling, the tugging, the shoving, choking and pushing.  I was really quite horrified and shaken up and then looked around and realized that no one else had even witnessed this except for me in a crowd of 100 plus people.  Amazing to me, that people, are so much in their own world that they don't notice when their child could be in danger.  
I am #thankful for timing and #thankful for being in the right place at the right time and #thankful for being a parent that stops and takes notice to:  #Stopthebully in their tracks.  
Have a good day and keep your kids close.  You never know what may or may not happen even in a safe environment.  All my best, Dyan
Be aware.  Teach your children.   #StoptheBully
#AntiBullyingWeek
 Today was a cold January day, I woke up with a horrible migraine, the first bad one in about a year.  If my daughter didn't have a doctors appointment, I am not sure I would of made it out of bed today.  (That would of been a first in over 5 years).  As you all know, if you have kids, the world doesn't stop for you to get better and rest (thank you migraine medicine)!! 
After running to the doctor and going to pick up a script at the pharmacy, I thought, I can't wait to get home and warm up and not go outside the rest of the day.  
When I got home, I forgot something in the car and I ran out to get it.  The sun felt so warm on my face and body, even though it was a chilly day.  I went back in the house and I told my daughter, "We just have to go out for a walk, bundle up and lets go."  She fought me for a moment and said something about her favorite TV show and I said "TV is not more important then fresh air and exercise."  She seemed to agree and got dressed to go.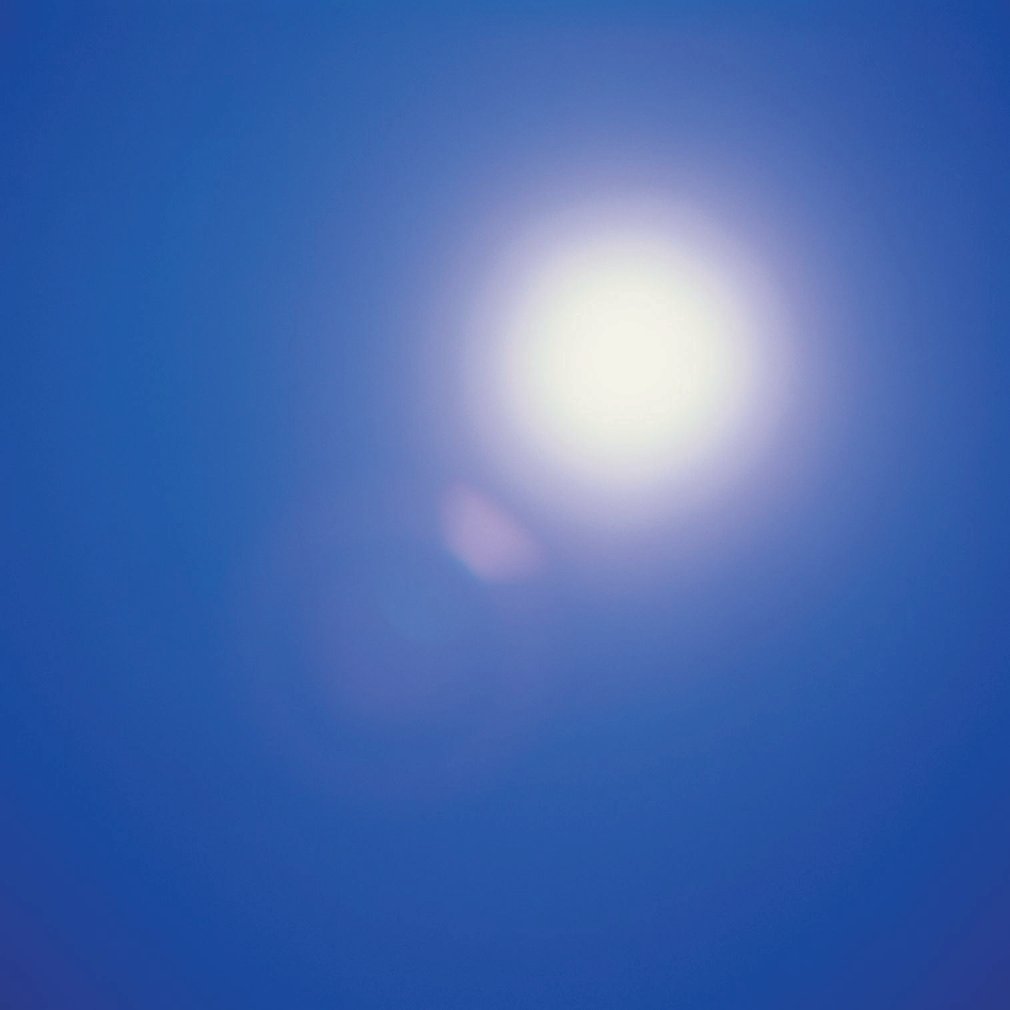 I said it would be a quick 20 minutes and we will be back.  One hour later we came back from our walk, refreshed, our souls warmed from the bright sun!  We enjoyed our walk and each other.  I smiled and watched her and was happy to see her running around the park as I admired her young spirit and sense of adventure.  We stopped and commented on the ducks and how they were probably cold.  We stopped and listened to all the sounds around us, the birds talking, the distant airplane in the sky, the kids playing at the local school playground and dogs barking.  We found a new rock to paint for our rock collection and we even met a nice lady with a five year old grand daughter in NY.  We laughed, held hands and I took in the most precious time of my day.  
Thank you sun for inspiring me to go out and enjoy the day, you created a nice memory for me and my daughter.  
What I learned: when something inspires you - act on it, even a bad day can turn out good, make the most of everyday.  
What we shared:  quality time together, learning about nature, sounds and birds, fresh air is good for you even if it is cold out (as long as your dressed for it).  Have an inspiring tomorrow!  All of my best, Dyan
My family  and I have finally recovered  from a 10 day long, knock out, icky virus!  As, I am slowly getting back in the swing of things...please enjoy this repost, one of my favorites, in case you missed it.  The best things in life are free...if you actually take the time to enjoy them, #timewithyourkids that is... and I hope you do!  All of my best, Dyan
What a crazy day...last minute 1099 stuff, phone calls to set-up service man for our move back into our home (after our daughter's illness), health insurance needed to be renewed and waiting for a phone call from the car dealer on when my car would be ready for pick-up. Finally, I could break away for a minute and promised my daughter sometime outside. "The park or just playing in the grassy area of the park?", I ask. "Playing in the grassy area," she shouts as we get ready to go outside. We grabbed a ball, frisbee and put on our gym shoes and headed to the park. 
On our way to the park she states she wants to play TAG YOUR IT, one of her favorite games. We get to the park, throw the frisbee around for a bit, (she is still learning to catch it), so we basically just throw it and race to see who gets it first. The same with the ball and then TAG YOUR IT. As we run around the park, she screams happy screams, laughs and runs like crazy back to what she calls base - to have a break, her safe haven where no one can be tagged or be the tagger.  It is always fun to pretend like your exhausted and can't go on and then sneak a tag in and run the other direction. As we run around like crazy playing tag, I realize, my daughters coordination has improved and that she is faster than ever. I am still pretty quick even for a 47 year old mom.  I told my husband tonight at dinner that she is getting quicker or I am getting older, maybe it is both. I am happy to say though, that I enjoyed every minute of tagging and getting tagged and got a great workout in the meantime. 
The best part of my day was TAG YOUR IT and hearing my daughters laughter and excitement. THE BEST THINGS IN LIFE ARE FREE...running around the park hearing her say those words "TAG YOUR IT" was priceless. 
What we learned: Plain old fashioned running around is not only great exercise, but the most fun you can have for free with your child, that moms and kids can have quality time without phones or other electronic gadgets, getting out of the house even for just 35 minutes is a great way to refresh your minds, spirits and souls. 
What she learned: Mom can still run fast and play, spending quality time with her is very important and that young is all a frame of mind.



TAG YOUR IT.....all my best, Dyan
Ok. So, we are now in our second month of school…starting to get in a groove and settled in with the new school, routine, meeting new friends and basically getting acclimated to first grade and our new school.  Everything is going smooth, exactly how I like it, (I can be a bit of a control freak). 
Unfortunately, this week my daughter had a major melt down. I was surprised as she had been telling me every day that she loves school, her new friends, her teachers, etc.
It started with a bad dream.  She woke me up about 1 hour before I had to get up to get her ready for school.  She crawled in bed with my husband and I and we talked briefly about it and back to sleep she went.  All was fine, at least I thought it was.  She then woke up on her own to start getting ready for school and she was sad and started crying and telling me more about her dream.  She didn't go into too much detail, but I realized that the dream had to do with me picking her up after school and I wasn't there…she was left all alone waiting for me.  She was sad and scared all at the same time.  We discussed dreams and how it was just a dream and I would be there to pick her up as I had been every day since school had started.   She seemed to be a bit better and time was clicking to get to school so, off to school we went.  Her tears had dried up and she seemed fine, until we walked into school and the tears came, boy did the come.  I hadn't seen her cry this hard ever at school.  I reassured her as best as possible. I talked briefly with the teacher about the situation.  Her teacher consoled her and she tried to be brave and wiped off the remaining tears and walked into her classroom. I felt sad and quite frankly wanted to just take her out of school for the day.  But we all know that is something we cannot do, otherwise it could become a habit that might be hard to break. 
I started to walk back to my car and ran into a friend of mine who also has a daughter at the school.  I told her what happened.  We walked back to our cars and said goodbye.  An hour later my friend called me and suggested I come in to volunteer for lunch duty, (even though it wasn't my day to volunteer).  She went on to tell me that it would be a wonderful way for my daughter to know that I am there to support her, be there for her and what a wonderful surprise it would be for her.  I had a million things to do that day and did not really have the time to volunteer, but thought about what she was telling me and realized that it really did make sense, a lot of sense and she was absolutely right!   I made the calls and verified it was ok for me to come in and help out at lunch. 
I arrived on time and waited for her class to come to the lunch room.  As her class filed into the lunch room, she turned and saw me.  Her face lit up, it really lit up!!  For that one moment in time, I could see all the sadness and uncertainty turn into happiness, peace and light.  I was soooooo happy that I had shared my morning with my friend and was soooooo happy that I listened to her advice!  This is one of the reasons why I started this blog, for moms and friends to share with each other ideas that work, REALLY work for their families and kids to make a stronger family bond, community bond and relationships that are filled with love, happiness and commitment. 
Moms and friends getting together and sharing ideas about kids and life!
Even though a simple idea, I am not sure I would have thought of doing it on my own.  I am truly grateful for my friend, because it made such a difference in my child's day that I wouldn't have traded anything else in the world to have seen her day brightened right before my very eyes. 
Many wonderful benefits to this one.  I also helped out the school in volunteering.  Today, make a difference in your kids life.  Be aware of their needs, be there to support them in every way you can and hug them/love them as much as possible.  All of my best, Dyan
What I learned:  That it is possible to turn your kids melt downs into a positive experiences, sharing your challenging times with  friends can always give you a new perspective to help strengthen your relationships within your family and how much I value my friends and relationships because they help me be a better mom.
What my child learned:  That she is not alone at school, I am there for her and care about her feelings, I will be there to support her and how much mommy does love her.
As the summer winds down and the first day of school draws near it is time to prepare our little ones for school. Whether their starting pre-school, kindergarten or first grade or any grade you need to prepare them for the first day of school. In the past what I have done for my daughter is make a paper chain for the "count down" of the first day of school. This year was a bit more hectic with no days home before her first day, it was ok though because she is in first grade and is understanding the concept of time minutes, hours, days and weeks more and more everyday (which is good and bad – a topic for another day).
I was so tired from our road trips and summer break that when my alarm went off this morning, I couldn't figure out why, but then quickly remembered it was her first day of school. Here we go again! As I walked down my hallway to make my much needed cup of coffee, I started to get tears in my eyes…wasn't expecting this, but none the less, I embraced the moment and realized that my little buddy was going off to school again for the next nine months. What am I going to do without her all day? Did I do everything I wanted to do with her this summer? Did we play enough, do enough crafts, Do enough summer learning to keep her brain fresh all summer? Was I present with her all summer? Is she prepared to go? Is she excited? Scared?.......I quickly pushed the negative thoughts out of my head and stopped myself from putting too much pressure on myself to be the "perfect mom" and realized I did all those things.
I made my coffee, let my way too many dogs out and got into the routine again, making lunch breakfast, etc. I woke my daughter to find her excited for school. She couldn't wait to put her uniform on, have breakfast and we even had enough time for a picture of her new toothless smile, (she lost her second front tooth last night). We talked over breakfast, finished packing her lunch, got dressed and brushed her teeth.
As we approached school we talked about her first day, the excitement, meeting new friends, how cute she looked in her new uniform, new lunch box, back pack and were amazed at how many parents and kids were going to school (last year her school was very small, so a much different experience for her).
Our goal is to not be late for the entire year so we made it to class with plenty of time to get settled and acclimated. We greeted her teacher, found her cubby, unpacked her lunch, water bottle and back pack. Yes she was ready! As the minutes clicked towards 8 o'clock. It was time to leave. I quickly took some last minute pictures gave her a kiss and hug goodbye and wished her luck with a few other positive remarks. Yes, she was ready!!
I walked out the class and stood by her window, greeted a few parents and then the tears came, not from my daughter but from me. Not a lot, just a few to remind me how much I love my daughter, how wonderful this new experience would be for her, how she was ready and how much I would miss her everyday. I watched and observed some other parents and kids, some frantically getting their children in class, other kids relaxed and sitting at their desks ready to go and other children crying. I wondered why the tears?
The difference between tears and no tearson the first day of school could be that these parents are not preparing their child for the first day of school. It is important to get them excited for the new experience. Ask them questions about what they are excited about (for my daughter it was the new playground). Even if it is for the playground, that is something to be excited about, acknowledge their excitement and expound on their excitement.
As we ate dinner last night I suggested many things for her to be excited about, new teachers, making new friends, her new uniform, new books to read and new things to learn. We discussed everything we saw on the walls in her class, talked about the weather charts, birthday charts and the maps. We recited the pledge of allegiance to refresh her memory from kindergarten (she even got a kick out of it when I recited it with her and put my hand on my chest in a very dramatic way). We went over the school rules and what will be expected of her in behavior, attitude, morale, school work and all the exciting things she would do and learn this year.
As we shopped for food for her lunches this week, we discussed the importance of nutritional snacks and trying new foods. We went to one of our favorite stores Trader Joes. They have shopping carts for the kids and she put all her food in her cart. At first she didn't even want to go with me. By making her a part of the decision process she loved it! She enjoyed putting her own food in her cart and remarked several time on how organized her cart was and that food I picked out might have too much sugar in it and would it be ok to bring to school. Her teacher has a low sugar policy on snacks which my daughter and I discussed earlier that day.
We read a book on the first day of school before she went to bed last night. I didn't have any on starting first grade, so we read one from last year changing the words from kindergarten to first grade and even changed the characters pet name of the cat to my daughters dogs name. She thought this was hysterical and we had a great time reading together.
It's the little things that can make a difference between tears or no tears on the first day of school. My husband always tells me my daughter is too dependent on me….I think not! She was prepared and ready for the day and embraced the day with open arms, an open mind and an open heart. For me, no more tears and back to mommy time and doing what I have been waiting to do since May. Good luck preparing your child for the first day of school! The little things that you do and taking the time to interact, ask questions and get them involved can and will make all the difference. All my best, Dyan
What I learned: Positive reinforcement brings positive experiences. Getting my daughter involved with decisions for school and giving her choices makes her more confident, mature and independent. Communication is the key to success and new experiences.
What she learned: Preparing for school can be fun, learning about better food choices can make shopping for good food and snacks more enjoyable, letting her make some better nutritional choices can bring new things to try and starting a new experience is exciting.
Make play dates fun! Themed play dates are one of my favorites, I love them!! I really do.  Even though they are a lot of work sometimes (at least the way I like to do them) my daughter and I always have so much fun and the extra work I put in is worth it!
We had a wonderful play date with some of her friends.  My daughter is getting older every day and I got to thinking that all those costumes in her closet might not get the use they once did before Kindergarten started. Now that she is in school full time, she is so busy that we barely have time to do any of our favorites anymore. I thought, we are having a play date and we are going to utilize these costumes, tea set and princess stuff before she out grows it!  (The best part of this play date is your child will love it even if younger or older).
So, we invited her friends over for a dress-up princess tea party.  They were to come dressed up with clothes to change into for after.  My daughter and I set-up her table for tea and crumpets (which were actually cookies), she insisted on making place cards and a huge banner of the play dates activities which included making placements for their tea party and then we laminated them to take home to use at anytime.  This to me is the best part of planning play dates with my daughter for her friends, it allows her to come up with her own ideas and additions to the play date!
We had a wonderful time. Her friends came dressed up as requested and loved the idea of it!  They enjoyed their tea, snacks and making the placements.  Fun was had by all and us moms…we got to hang out talk and enjoy watching our kids play and create.
What we learned: Theme play dates are fun!  Even though a bit more work and some set-up is involved the reward is well worth it.  My daughter practiced setting up her tea table correctly, placing place cards and making a fun banner 'a schedule of events'.  She used her creativity, practiced drawing, writing her letters.  She learned that half the fun of a play date is in the planning and brain storming ideas together to come up with a fun play date.
What we shared:  Fun, Fun, Fun...which is a must at my house, creativity in many ways, my daughter had a blast making her place cards. She learned how to spell her friends names and used their favorite colors, her banner kept her busy with coloring, design, drawing and taping together.  The best part of themed play dates is they bring a life of their own to new things to learn and create for my daughter.   She has the chance to participate and fill worthy of her wonderfully creative ideas, it promotes thinking and planning on her part.  I love it!  Her friends had a wonderful time of having tea, practicing manners and being creative with their placemats.  The one thing I learned is that not every mom is like me.  I love and enjoy doing these things with my kid.  My play dates give them the chance to share and be creative and I don't mind doing this for them and my friends appreciate it as well (even though I am always secretly hoping they will see how effortlessly a few extra details provides many many benefits of learning, sharing and creating memories for them and their daughters to last a lifetime)!
Next play date...put your thinking cap on and plan a themed play date.  Plan with your kid, invite some friends over and start creating memories.  All of my best, Dyan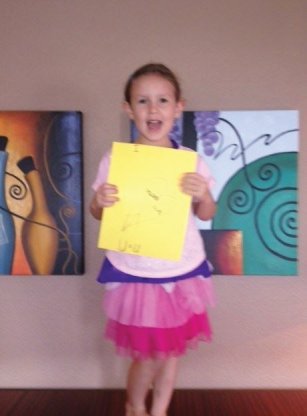 Let's move on to more positive things shall we...like being present with your kids.  With the first month of school behind us, I am finding that I am finally getting into a routine.  As I look back at this first month, I have been overwhelmed with many responsibilities that I had to take care of and I am actually grateful for the time my daughter has been in school because it has been easier on both of us to juggle my time of getting things done and spending time with her.  While I miss the free days of summer...doing what ever we want whenever we want...I am realizing that the time I do have with her (outside of her activities and school) have become more precious than ever. 

Yesterday we had a good old fashioned play day with lots of activities and fun!  It was the best day I have spent with her in a while and I know the best day she has spent with me!  We started the day with making home made blueberry vegan pancakes, even though loaded with lots of good things like flax, fiber and antioxidants they were delicious, she even agreed!  You learn so many great things when you cook with your child.  How to measure, mix, fold in ingredients, pouring...the teaching opportunity is endless. 

We watched baby videos...one of her and my very special things to do.  It was a rainy morning which we don't get very often, so we took advantage by watching a few old videos laughing and enjoying her earlier years...of course I do get melancholy and reminiscent of the days gone by...but I am grateful for everyone of those videos and times I spent with my daughter. 

We went outside and splashed in the puddles and stood in the rain and then looked for rainbows when the sun came out.  Unfortunately, we didn't see one, but the point is we did get a chance to look for one. 

Went swimming, played keep it up, dived for rings and had seahorse races around the pool on our noodles. 

Inside to make a video card to send to her parents for grandparents day, a craft out of my favorite kids magazine,  High Five - (traveling tic tac toe -please see link), mango smoothies, hide-n-seek, finished up the day with a wonderful dinner, game of memory and reading 4 books to complete her reading log for the week.  Sound tiring??  I guess it kind of does, but it wasn't, not at all. 

It was a day that we both needed to reconnect and take advantage of nothing but our time together and a day of good old fashioned fun!  I loved it and so did she!

I was thinking about my day, as I always do before I go to bed, I was grateful for every second we spent together, every moment.  When I went back into her room last night to put her books away (after recording them in her book log for school), she said "Mommy, I love you," in her sweet little voice.  My heart melted as it always does when she says nice things.  I am sure she had been reflecting on the day herself as she was falling asleep and thinking of all the fun she had too! 

Take advantage of your time with your kids, they are getting older every day and it seems like our lives are in super sonic speed these days.  Make each moment of your time with your kid count, do something fun, learn something new, do things that they want to do.  Take the time and make the time to be present with your kid.  The smallest of efforts will grow your family bond and make everyone happy.  Make your next time together a day of good old fashioned family fun, turn off the computer, don't answer any phone calls and make it all about the family. All of my best Dyan

 

What I learned:  all of us need a day of good old fashioned fun, every moment I have free and my child has free should be used to create family bonds and wonderful memories, how good my daughter is at memory game, how nice it is to take a stress free relaxing day with family - an opportunity that should never be passed up!

What we shared:  fun, fun, fun, cooking-learning new cooking techniques like folding in ingredients, how to read fractions on our measuring cup, good healthy food, fresh air, love and strengthened our bond. 

0

/