Shopping Cart
Your Cart is Empty
There was an error with PayPal
Click here to try again
Thank you for your business!
You should be receiving an order confirmation from Paypal shortly.
Exit Shopping Cart
Where Moms and Friends get together to share about kids and life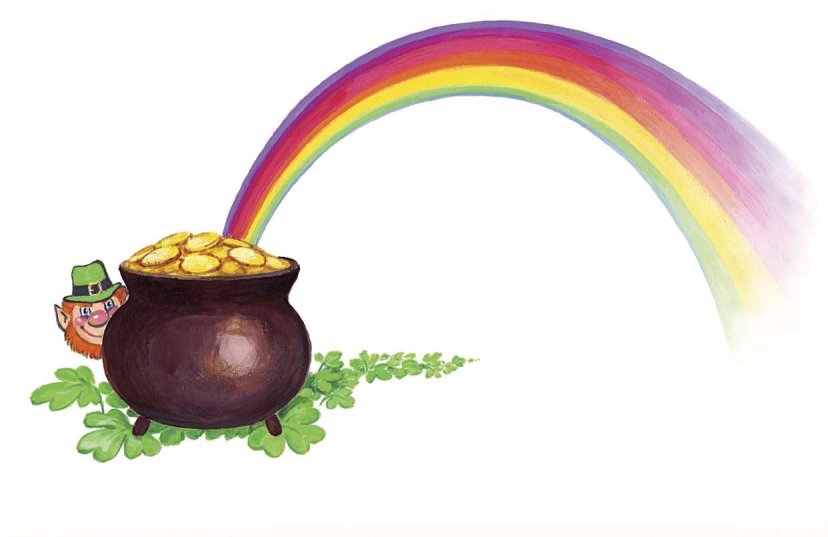 Enjoy creating memories with your child that you both will treasure for years to come!  All of my best, Dyan
We are keeping up with holiday traditions this year.  My daughter decided that she wanted to put out her special rainbow craft she made in preschool and every night we need to put out a gold coin for the #Leprechaun,  make a wish and leave it for the #Leprechaun to eat.....she said we did that last year,  I don't remember making St Patricks Day so involved, but she has insisted upon it.  
So, that is what we have done every night before she goes to bed, we take a gold coin and set it next to her special rainbow, she closes her eyes and makes a wish.  Really and truly a precious moment to experience!!  
Yes, it is a lot of work to remember to open the coin at night (or morning) if I forget the night before, and dispose of the candy, but it is worth it. She loves the idea of putting out a coin and making a wish and hoping for that #Leprechaunmagic!  
This one might not be for you, but I can't help playing a long.  For many reasons,...she believes in the magic, it is exciting for her to do every night and it is something she looks forward to every evening.  But, the most important reason of all for me, is I know these moments of believing in the fairy tales of life (Santa, the tooth fairy and the Easter bunny) will soon be coming to pass.  So yes, I will go along with her and cherish each and every second of  these childhood beliefs.  I will believe in the magic and relish in her belief  in the magic of the #Leprechaun.   May your days be filled with the simple pleasures of life seen through the eyes of your child.  May the magic of the #Leprechaun fill your home with joy.  All of my best, Dyan
#maketime & #taketime
to

#raiseamazingkids
How To Help Your Child Cope With Cyberbullying In A New School
by Joyce Wilson                                                      
teacherspark.org

Moving is stressful at any age, but for children, the prospect of relocating and changing schools can be especially traumatic. Oftentimes, "the new kid" is subject to being picked on in the new school. To complicate matters, cyberbullying can be especially challenging for parents and kids alike. How do you help your child cope when bullying isn't happening face to face?
Here are some tips and tools to help.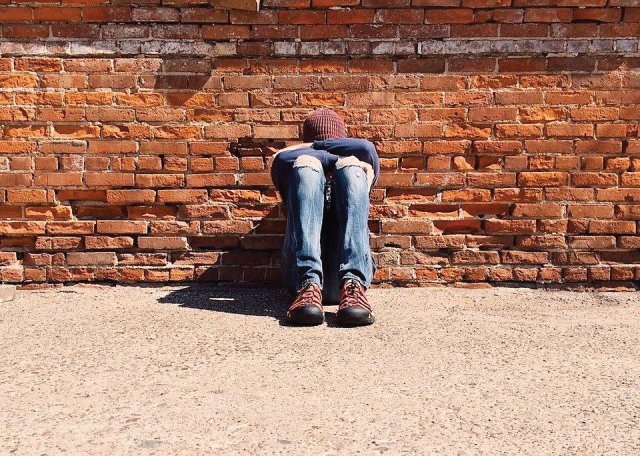 Being the new kid
Moving can be very stressful for children. Some experts recommend moving when there is already a planned transition, like after the school year completes or before entering high school.
Psychology Today
suggests that changes in the middle of the school year or in the middle of high school can be much harder.  Here are some great suggestions for helping your child through the transition:
● Let your child know early on that you will be moving
● Let your child vent worries without judging him or her
● Have a going away party
● Allow your child to make some of the decisions relating to the move
● Help your child to keep in touch with old friends
During the adolescent years, kids are in the process of learning who they are as individuals, preparing to leave the nest, and are forging deeper friendships with their peers. That evolution has a big hiccup when a move is involved. If your child becomes the target of a bully on top of all that,
experts
say it can be emotionally devastating.
Tools in your toolbag
Some experts recommend a conversation about bullying to give your child some basic coping skills. The Los Angeles Times recommends watching this
great video
to open lines of communication with your child about bullying.
It also suggests three simple tips for dealing with bullies:
1. "That's not cool." If the bully is a friend, your child can use these three little words to address the issue.
2. Tell the school. Your child can approach a teacher or other school official with the problem.
3. Don't laugh. Laughter encourages bullies.
Cyberbullying
Cyberbullying occurs when kids use technology to bully their peers. Bullies use avenues such as texting or social media to harass or embarrass victims. It has become so rampant that
some studies show
one in four adolescents is cyberbullied. It can seem overwhelming and complicated when the situation isn't occurring in person. Here is how you can respond if you believe your child is being cyberbullied:
● Be supportive. Make sure your child knows coming to you is the right thing to do, and he or she is not to blame for the situation. Encourage your child not to fan the flames by responding to the bully. Be sure the school is aware of the situation and see if a counselor is available to talk with your child.
● Be protective. Record all of the evidence you can. If you have photos, screenshots, text messages, or voice recordings, save them. Then block the bully on all accounts and devices.
● Be comforting. Kids respond to your stress with more anxiety. Your fearful response tells your child there is something to fear. Instead, maintain a positive attitude and keep lines of communication open.
Less stress at home
Having a safe haven at home can help your child cope with stress. Here are some helpful tips:
● Get a calm start on the day, not rushed or chaotic.
● Be sure your child gets enough sleep.
● Instead of staying chronically busy, be sure you child is getting sufficient downtime.
● Talk with your child and offer advice, but don't be critical.
● Set aside some alone time in a
quiet space
to disconnect from others and make time for yourself
Moving forward
Being the new kid isn't easy, especially if targeted by a bully. Prepare your child with some basic tools, keep lines of communication open, and make sure your home is as stress-free as possible. You can help your child cope, even with a cyberbully.
Side note: 
I hope you enjoyed reading this information as much as I did.  Thank you Joyce for sharing ideas on how to stop and cope with bullying.  You can check out her website at 
teacherspark.org
Please #makethetime and #takethetime today to talk to your child about bullying.
No child should ever be bullied or bully.
It all starts at home by teaching your child to be kind and respect one another.
If we, as parents and caregivers, #takeastand together to stop bullying we can #makeadifference
Show your kids you care.
#raiseamazingkids
All of my best, Dyan
Heart Balloons

First step - picked up balloons
Craft supplies

craft sticks, glue, paper
Craft sticks

Handwritten name
| | |
| --- | --- |
| | Heart shaped paper |
Valentines Day cards

Puppets
Valentines day card and gift bag

Puppets
Valentine Girl puppet

Our favorite
Balloons and Valentines gift bags

With puppets
Boy!  What a success!!  These turned out cuter than I could of ever imagined...they really were not that much work and the #Valentine card gift bag was not that much money to put together.  I found a deal on the balloons at a dollar a piece and the craft cards were only about a dollar each with a couple of pieces of candy what a hit and definitely the #CutestValentinesEver   
What we learned:
  following directions, practicing handwriting, trial and error-what worked best where, creativity, uniqueness-just like everyone looks different so did our hand puppets, teamwork, using glue, counting, sorting and filling with our bags and treats. 
What we shared:
  using our imaginations, our ideas, creating happiness and joy, a fun-filled couple of hours. 
What we used:
craft sticks
glue
markers
heart shaped paper (foam, stickies or construction paper will do) pink, red or white
pom pom balls
googlie eyes
decorative valentines day bags
couple pieces of candy to fill
heart shaped balloons
Enjoy making your #Valentines, whether homemade or conventional, just take the time to do it!  It will bring excitement and joy to your child and create memories for you both, that you will cherish forever. 
May love, happiness and joy fill your day this #Valentines.  #HappyHearts to you!  Dyan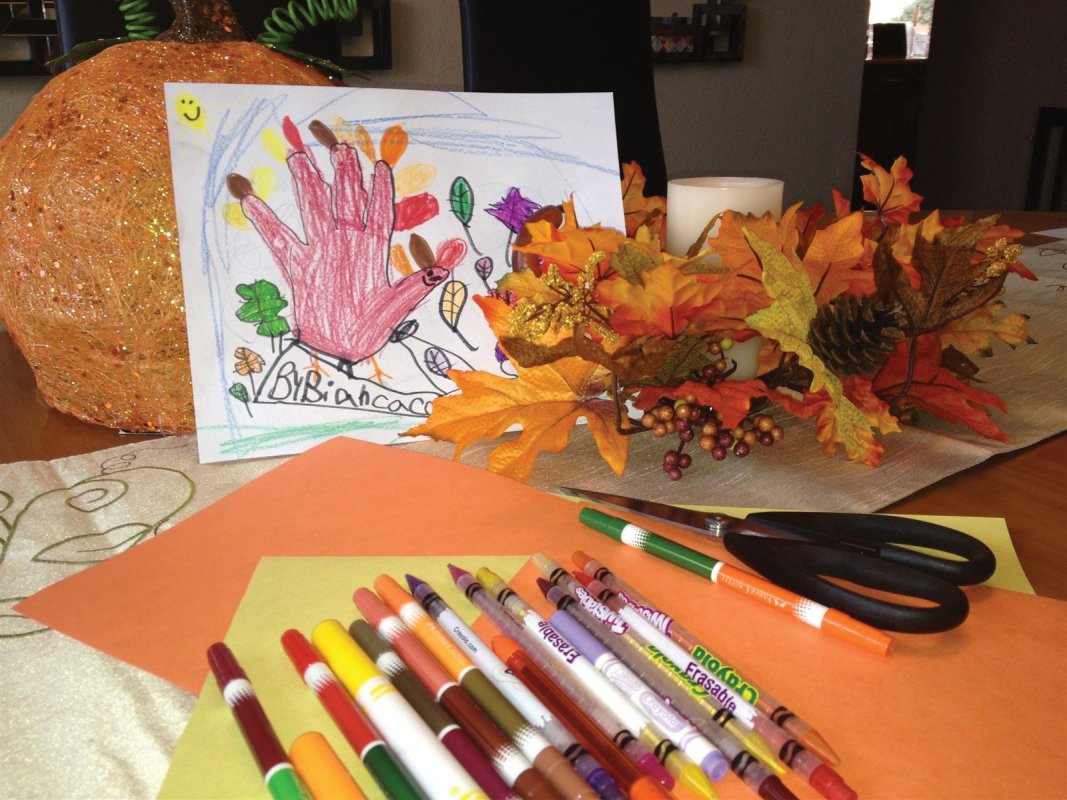 This is a repost from last year...and I still love these so I had to share again.  They were such a hit last year at the dinner table every guest felt special and loved the fact that my daughter created each one especially for them!!  My daughter and I loved these so much that we are using again this year for our guest place mats.  A #Thanksgivingcraft to treasure and keep!!  They are fun, easy and inexpensive to make (my motto)...What better way to show your children's love and #gratitude for their family and friends by creating unique place mats for all of your guests on #Thanksgiving Day!
What you will need to create these special take home treasures:
1. Orange, brown, yellow or white construction paper.
2. Different colored pencils, markers, crayons to create their masterpieces.
3. Scissors if paper needs to be trimmed to fit your laminator.
4. Miscellaneous Thanksgiving stickers (optional).
5. Paper laminator.  Caution:  adult should always supervise this activity as the laminator gets very hot!  If you do not have a laminator, you could use a thicker paper (i.e. poster board or paper cover sheets/pre-laminated sheets purchased at any office supply store.
6. Your child's imagination.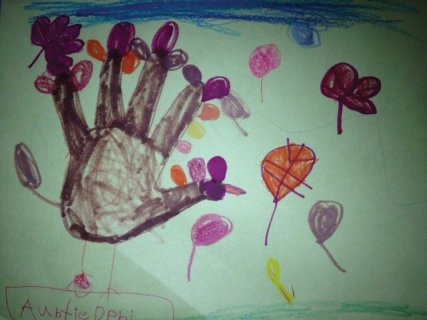 Create each place mat unique for each guest.
Use your child's hand to trace to make the turkey.  Then have them decorate, color or use stickers to make as intricate as they choose. You can label each place mat and then use them as place cards too!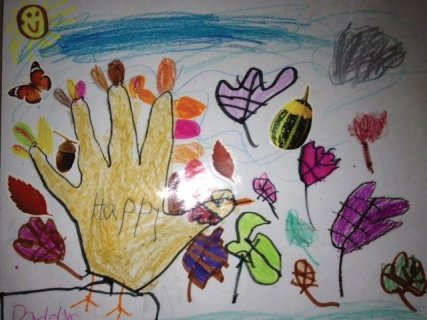 What we learned:
  Lots of stuff!  How to use our hands to make turkeys, how to draw leaves, colors of #Thanksgiving and fall, practiced hand writing names, worked on letters and spelling, practiced writing name, creativity, strengthening hands by cutting, using the laminating machine and practiced safety lessons.
I love crafts that reinforce learning!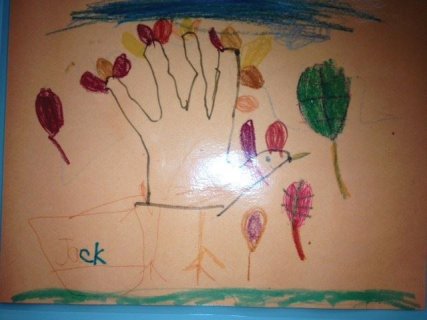 What we shared:
  Lots of fun!  Getting into the holiday spirit, memories, useful craft that we will have many uses (a #Thanksgiving Day card, place mat, place card and take home gift for our guests), creative ideas and a fun afternoon of spending time together.
May your #Thanksgiving holiday be filled with peace, blessings and many things to be #grateful for....may you take the time to enjoy the time with your family, friends and kids.  Grab some paper and create some special memories this #Thanksgiving and make these place cmats.  They are easy, fun and inexpensive to make.  #Thanksgiving blessings to you and yours.   All of my best, Dyan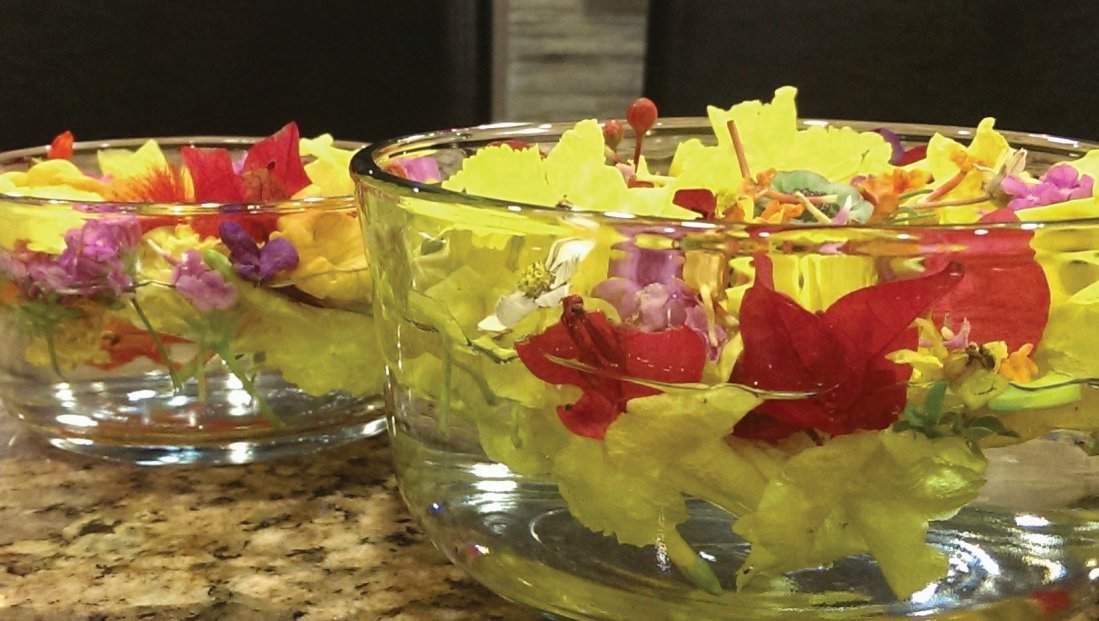 Yesterday, my daughter and I decided to take a #naturewalk with some friends.  The two girls were going crazy stopping and picking every wildflower and #flower from every bush, plant and tree they could find.   It was a beautiful fall day and I was #thankful for the moment spent with my child and friend.  My friend and I delighted in watching our daughters enjoy the #naturewalk as much as we did. 
I didn't realize that my daughter had picked so many #flowers until we arrived home and I asked her to take them out of her back pack before they all died and wilted.  She asked me for a bowl to put them in water.  She took her time arranging each and every #flower as if she was working on a masterpiece.  I guess in away she was, her masterpiece, she took each #flower one by one and delicately arranged them in each bowl.  At one point, she told me she even wanted to be a florist as well as a vet when she grows up!
As you can see, she arranged them beautifully!!  We have set them out on our kitchen  table to enjoy!  I don't think my friend did, but that is ok....this is our "thing"  making something out of something to enjoy without spending any money.  Stopping and smelling the roses of life.  Taking the time and making the time together to create memories that last a lifetime.  Making us both better, #momskidsandfriends.  
We are fortunate enough to live, where there are still wildflowers and #flowers on bushes and trees.  If you live somewhere where there are no #flowers still blooming, still take the #naturewalk and see what amazing things you can find..... leaves, pine cones, rocks or unique branches.  Take a #naturewalk, enjoy the day with your child and friend, take a moment to  enjoy life, enjoy #mothernature, enjoy each other, enjoy this wonderful place we call plant #earth. 
It's #thankfulthursday What are you #thankful for?
All of my best,  Dyan
What we learned:  About different kinds of #flowers, bushes and plants,  not to pick #flowers from someone's yard - unless you ask of course!  Spending time with friends outdoors is refreshing and fun, more about our friends and what we have in common with others, arranging #flowers is fun, relaxing and makes a beautiful centerpiece for our kitchen table, having fun and learning does not need to cost money, putting down our cell phones is not only good for us but great for our kids!!  #nocellphoneforaday
What we shared:   A wonderful day together making memories, pictures of our #flower arrangements - we sent as a thank you note (w the picture) for the day spent w/ our friends.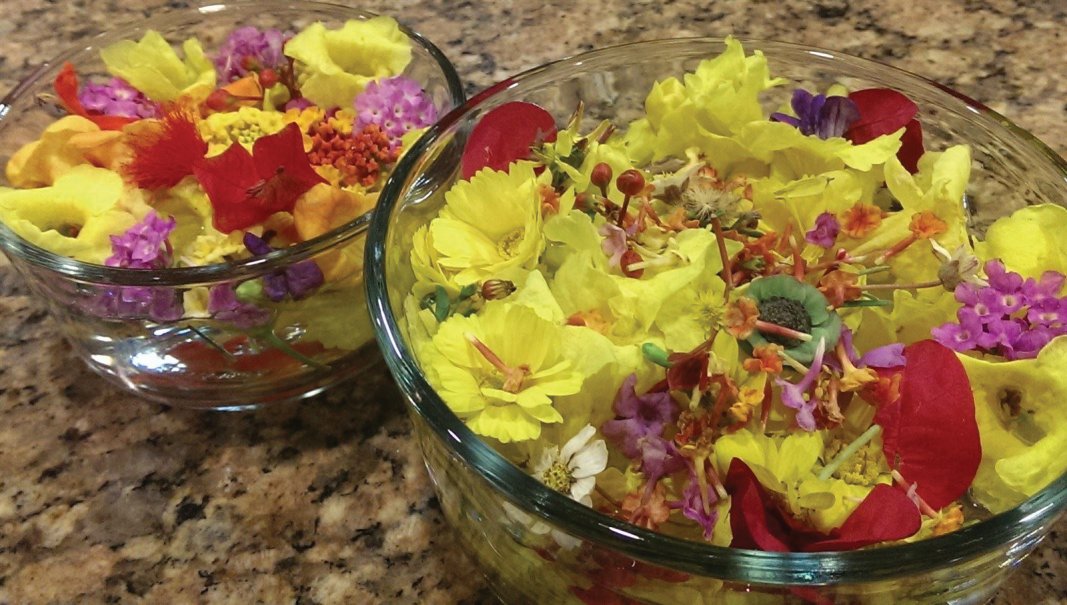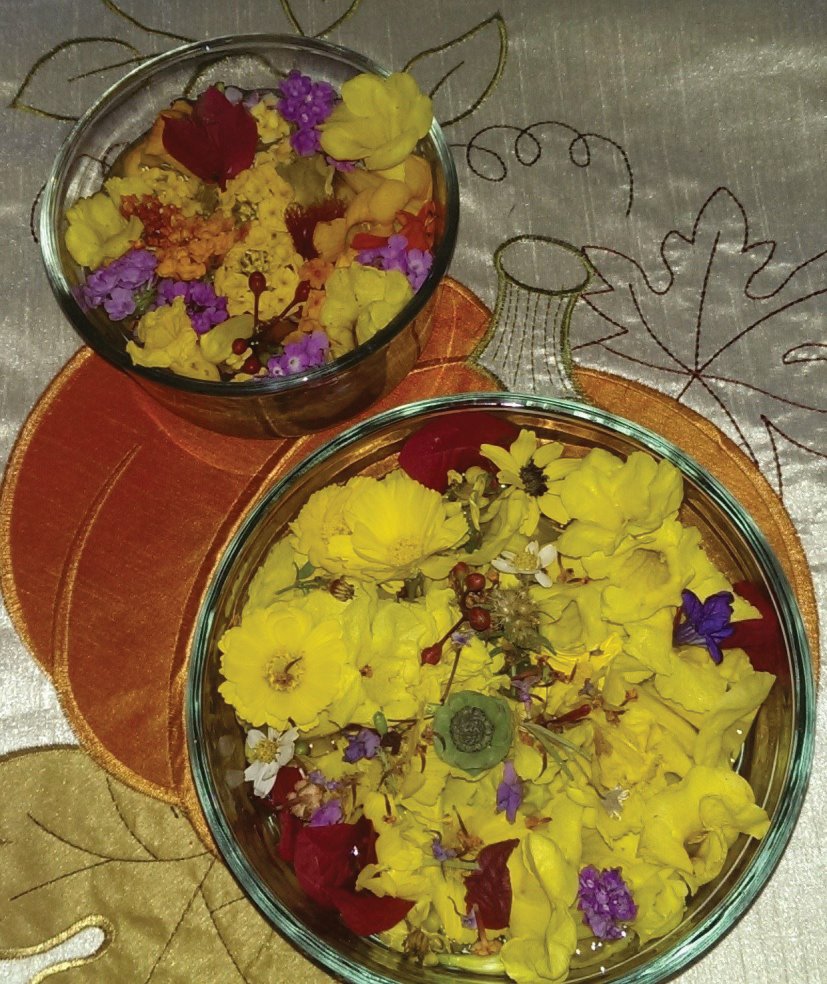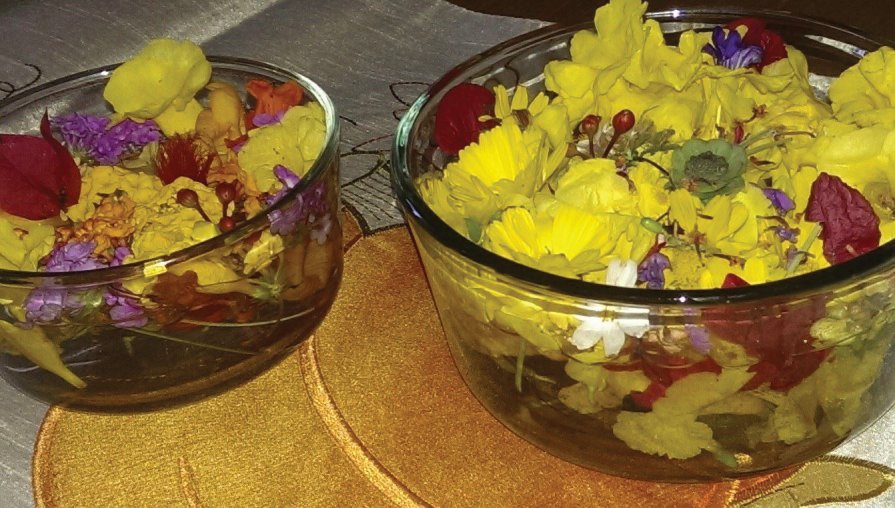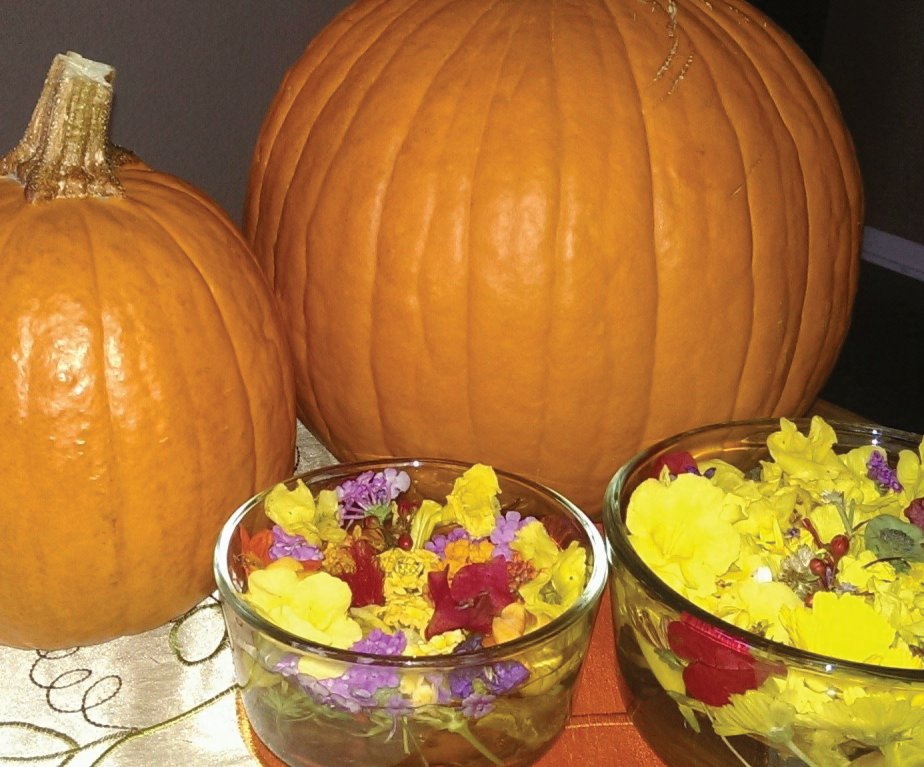 #Halloween family fun at the library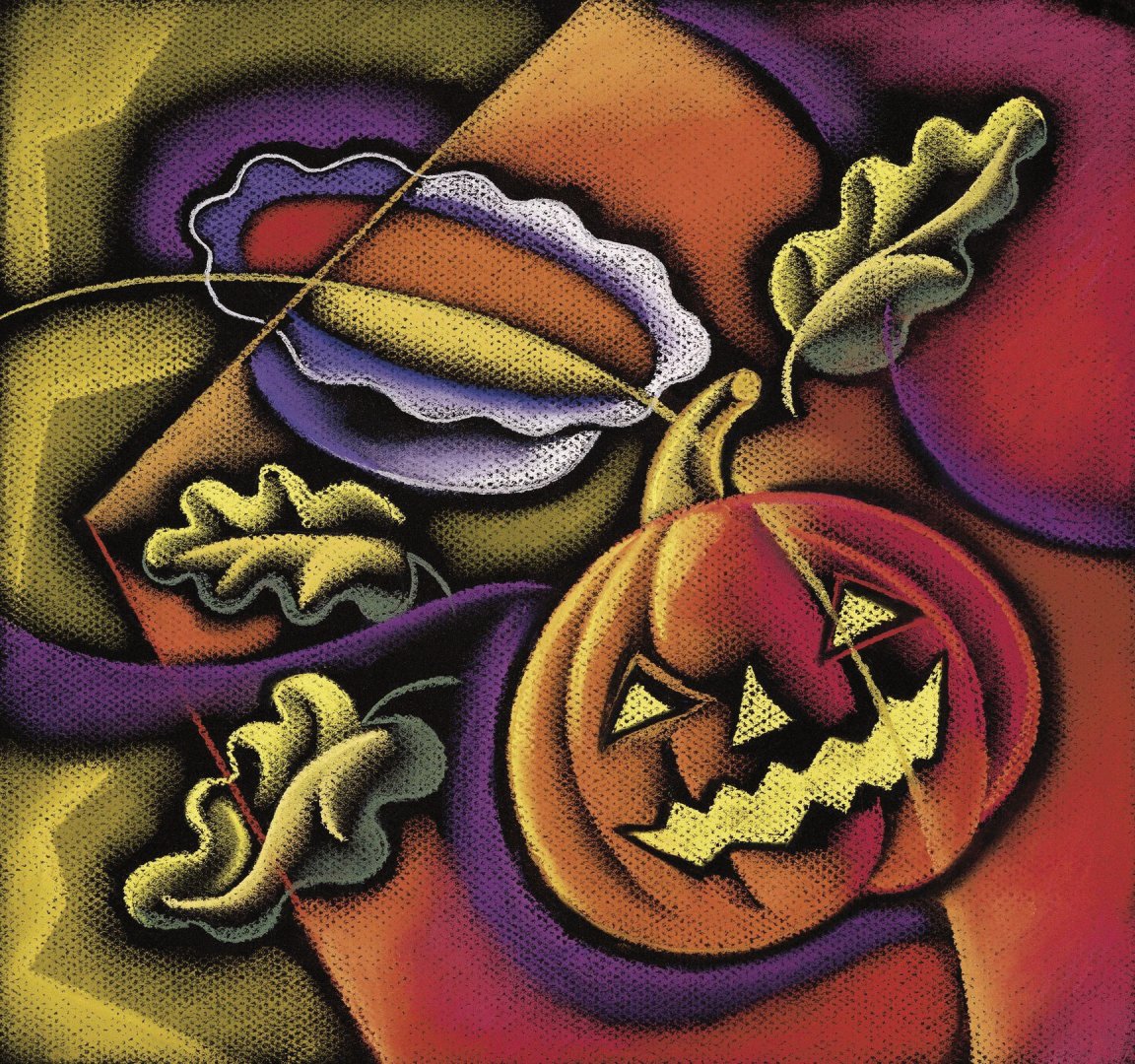 Are you looking for something to do for #Halloween besides trick or treat?  Check out your local libraries.  Our local library always has something going on for the kids whether young or old.  This year they have the usual trick-or treating at the library for the younger kids.  They are also offering some other special activities on making Boo bubbles and paranormal activities for the older kids.  I was interested to see what other libraries offer in other areas and there are some pretty cool activities and #Halloween Family fun!  Some libraries offer a whole night of #Halloween activities with bouncy houses, face painting, games and other neat things to do with your family.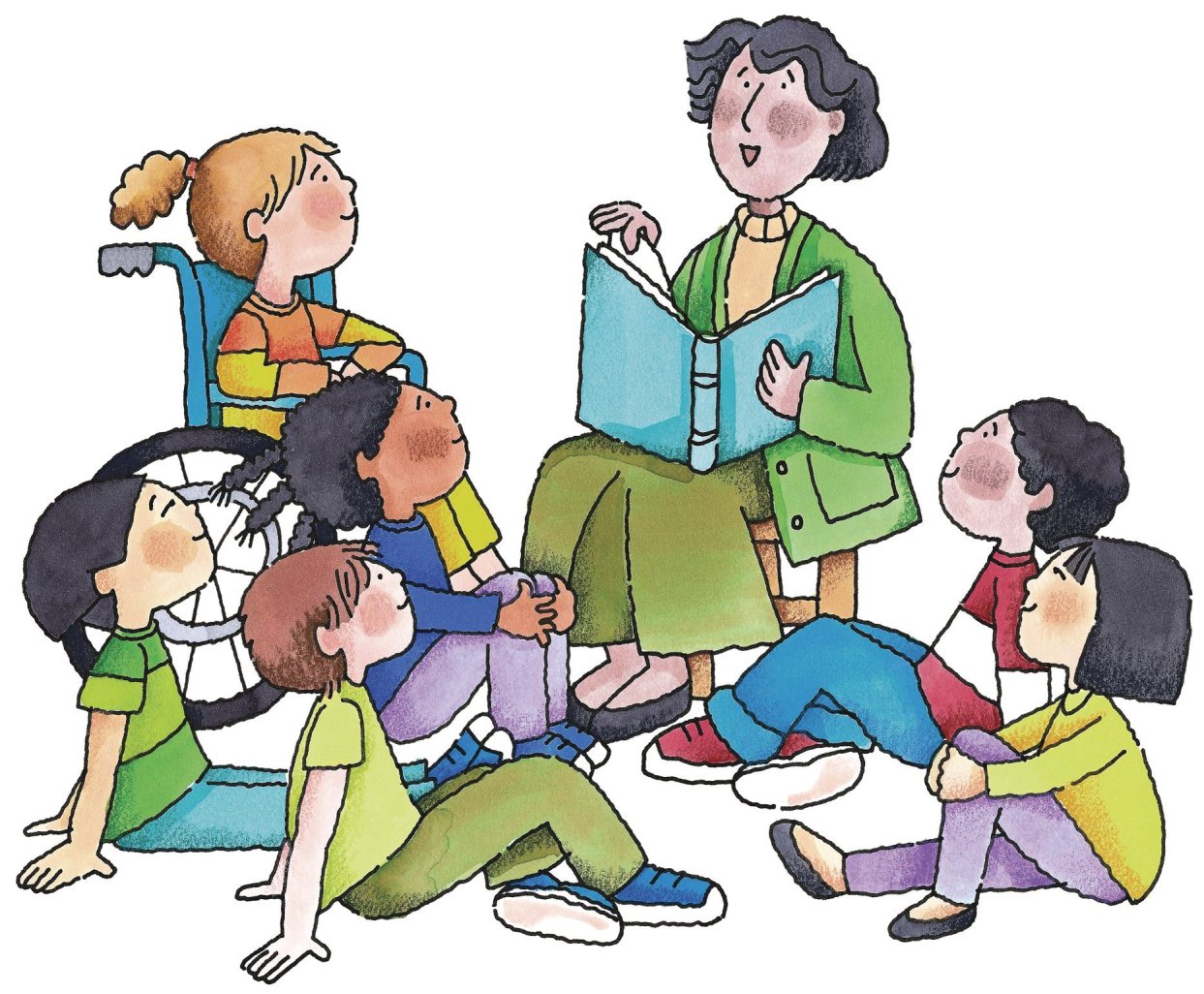 Others offer #Halloween crafts, story readings and teaching how to apply costume make-up. The events are not typically on #Halloween but a few days before or different activities offered throughout the month.  
What a great and typically "Free" way to have some extra holiday family fun!
I came across some pretty neat websites for #Halloween activities that I thought I would share filled with activities that are fun and educational.
(Adult supervision required-remember safety first)
Go online and google your public library to see what activities they are offering for #Halloween Family Fun!  And enjoy the time with your family learning, playing and spending time together!  Your kid will also get another wear out of that Halloween costume.  Make it a Boo….tiful day!  All of my best, Dyan
Unfortunately, my husband was in the hospital last week.  he is doing better though, not quite where he needs to be, but better.
This is a cute story about a brother and sister and their search for bravery on #Halloween.  While I was browsing the gift shop at the hospital, this book caught my eye because it comes with a soft bag of halloween dust.  
If you happened to see my family video on my video page, I mention that we like Happy Halloweens, not the scary Halloweens depicted in some books and movies. We like friendly ghosts and characters with smiles.  Pumpkins brimming with happiness and the magic of all things good!  This book was an instant must have for me!
My daughter is fighting to be more brave, not only at #Halloween, but every night she falls asleep.  As many children around her age are the same way.  
When we got back from the hospital, we immediately read the book that night.  And even though, it wasn't Halloween yet.  We sprinkled Halloween dust around her room, in her bed and on her hand.  She then sprinkled a bit more to be sure she had enough bravery to fall asleep.  To my surprise, (4 days and running), she has gone immediately to sleep.  No I'm scared, No can you turn on just one more light, nothing, straight to BED!  
I love this book, because I feel that it has helped my daughter have a sense of security in herself and bravery.   
#Halloween is a week away.  If your child is fighting with the same problems, run out and buy this book.  It may help you as it has helped us.  The author also has more books that relate to other holidays.  And if she hasn't written one yet, I am hoping that she writes one for kids, just like mine, who are scared to go to bed at night.  
#HappyHalloween!! May your child or children find the happiness in the holiday and leave the scary stuff behind.  I'm sure with a sprinkle of magic dust and your help they will!  All of my best! Dyan
Happy Bat Family

A new addition to our family of #HalloweenCrafts. The best part of this craft is that my daughter came up with this all my herself!! Last week she went to work with all our usual supplies and I asked her what she was making, she said it was a surprise. And boy it was! Her bat is the one on the left and it is too cute! Her wings came out better than mine!
What you'll need:

Paper towel holders, black construction paper, scissors, glue or tape, googly eyes, black marker and white crayon.
How to create your family of bats:

1. Cut your paper towel holders to the size you would like for your bat family. 2. Cut black construction paper to size for each bat and either tape or glue around. 3. Trace wings on black construction paper. 4. Cut out the wings. 5. Glue or tape the wings on the back of the bat. 6. Glue on the googley eyes or draw eyes. 7. Use black marker or white crayon to finish up the face. Easy, inexpensive and cute!
My daughters bat!

This was such a joy to see her make and create all on her own. I guess the last 4 years of making crafts with her has paid off! She is creative, imaginative and smart. Take the time and make the time with your kids. These easy, little time spenders make a difference in so many ways with your kids. The benefits I see in my daughter are wonderful! It brings tears of joy to my eyes and touches my heart everyday to see truly what an #amazingkid she is....
Our Happy Bat Family

Easy, fun, creative and inexpensive #Halloweencraft. All with items we have from around the house. Take some time this Halloween to make one of these crafts with your kid (s), you'll be glad you did!! All of my best, Dyan
There are still 4 days left to learn....let's #combatcancer together!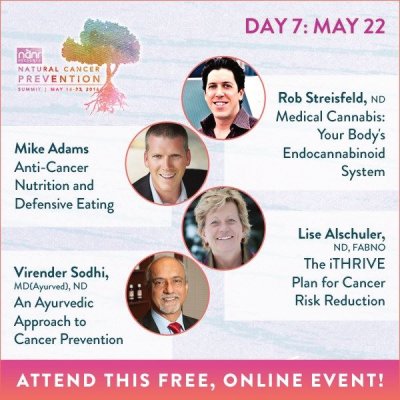 Your link to the order page: https://qt247.isrefer.com/go/NCP16order/dyancarbone/
I think everyone I know knows someone who has struggled with cancer either as an immediate family member or friend.  The statistics are staggering...but the good news is we can prevent cancer!  Please join me in learning ways on how we can prevent cancer.  My dear friend Razi Berry, publisher of Naturopathic News and Review (NDNR) has made it her mission in life to share her extensive wealth of information on finding ways to better take care of ourselves.  She has spent countless hours in preparing and working with some of the leading Naturopathic physicians in the world.  I believe you will find and hoping you will find this information so useful it will change the way you live and teach your kids on how to live in a cleaner healthier way!  I hope you enjoy the information!!
Add this health wisdom to your cancer-preventing medicine cabinet!
The Natural Cancer Prevention Summit starts on May 16th, and tens of thousands will learn from the expert wisdom so important to preventing cancer-causing environmental, nutritional and stress-related risk factors in order to protect your health and wellness.
Will you be there?
At The Natural Cancer Prevention Summit you'll:
Learn from experts in natural and preventive medicine
Discuss real and didactic ways to prevent cancer
Discover best practices to help you and your family stay healthy
Learn what truly protects health and creates wellness
And much more!
Register immediately to make sure you'll see the free talks:


registration: https://qt247.isrefer.com/go/NCP16aff/dyancarbone/


Purchase all of the expert talks (price GOES UP when the event STARTS on MONDAY):
Your link to the order page: https://qt247.isrefer.com/go/NCP16order/dyancarbone/


Once you own the expert talks, you can listen to the audios on your computer or mobile device, read the complete transcripts and share this important information with family and friends.
If you learn even one fact from one expert that changes your life, it will be worth it!
The online access package for all 30+ expert talks is $59 now through Monday morning at 10 A.M. U.S. eastern.
After that, it increases to $79.
Owning the talks also gives you access to eCourses, guides, eBooks and other advice from the expert speakers, at no additional charge!
Click here to learn more about owning this expert advice:
Your link to the order page: https://qt247.isrefer.com/go/NCP16order/dyancarbone/


See you at the summit!
All of my best!  Hoping this information will help you and your families  learn more on how to prevent cancer and that you will learn new ways to change your life to live the best life you can live for you and your kids!!!  Make the time and take the time to make a change today!!  Dyan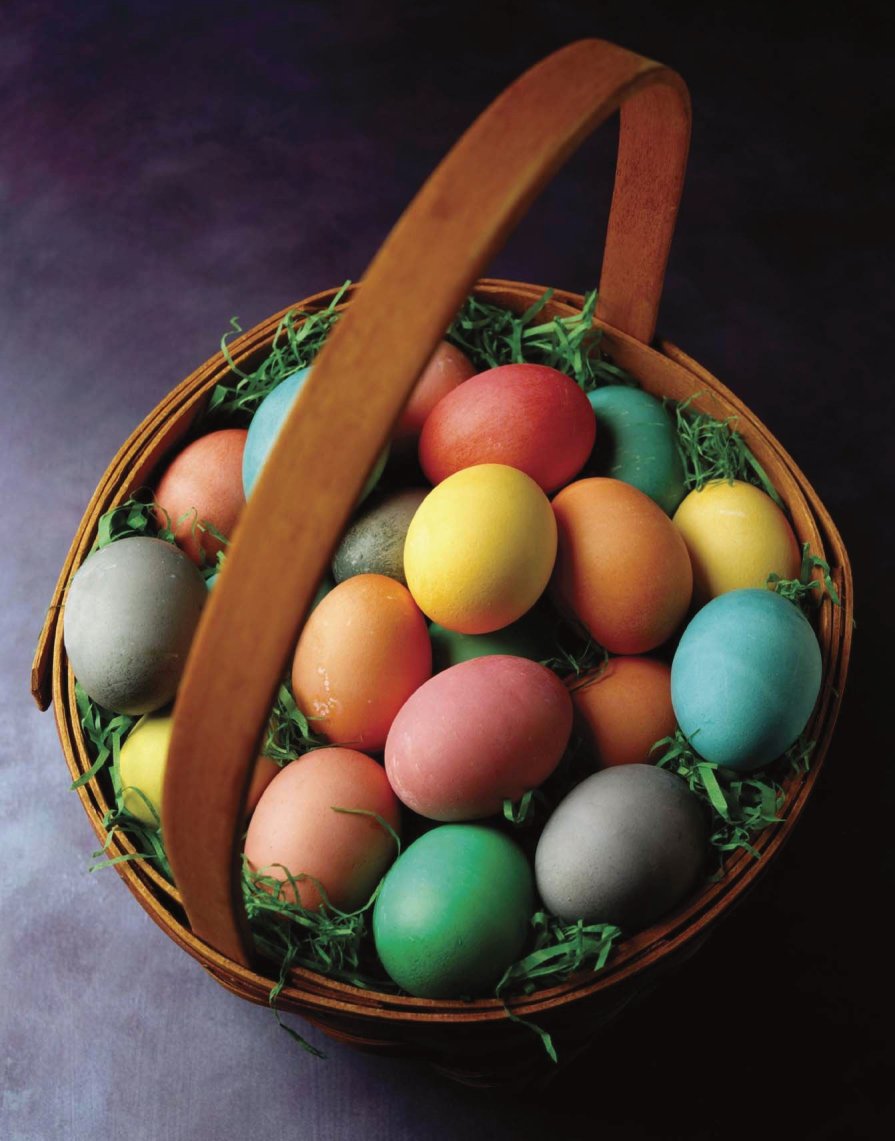 Don't know what to do with those uneaten hard boiled #Eastereggs still in your fridge?  Instead of throwing them away, have another #Easteregg hunt, just for fun!  Then throw them away.  We typically do our traditional #Easteregg hunt with plastic eggs.   No one really ever eats the hard boiled eggs, so we always do an "after" #Easteregg hunt with the colored ones.  I feel at least we do get another use from all the time spent decorating the eggs, instead of just throwing the pretty eggs away.  My daughter loves it and I don't feel as wasteful.  

Will this be the last #Easteregg hunt of the year for us?  Doubtful, we do them all the time.  My daughter loves to hide them by herself and then have a pretend egg hunt.  I  hide them for her too.  It is a great way for her to entertain herself, which being a only kid sometimes gets tough for her to do.  She fills them up with different items from around the house, coins, fuzzy wuzzies, any trinkets she can find and hides them.  It is a great way to have fun through out the year and to stimulate pretend play.  So, will this be our last #EasterEgg hunt of the year?  Absolutely not!! Have fun hiding those eggs whether real or pretend and may your children have fun finding them. All my best, Dyan

 


What we learn:  Other uses for our once a year toys or games therefore instilling reuse, creativity, sizing objects...what will fit in what size egg, practice opening and closing the eggs learning patience...sometimes the plastic eggs are not so easy to close.

 


What we share:  Inexpensive fun game time, a shared activity and plain #oldfashioned fun!

0

/